1. ICE ICE BABY, YEAR-ROUND – Sweden

It always seemed an arduous (and tiresome) task – rebuilding the Icehotel in Jukkasjärvi, Sweden, year after year from 5,000 tons of snow and ice blocks harvested from the Torne River. Now, the laborious job will be slightly less so for the talented sculptors responsible for the ephemeral wonderland, which will now partially remain open all year round thanks to a new solar-powered refrigeration system.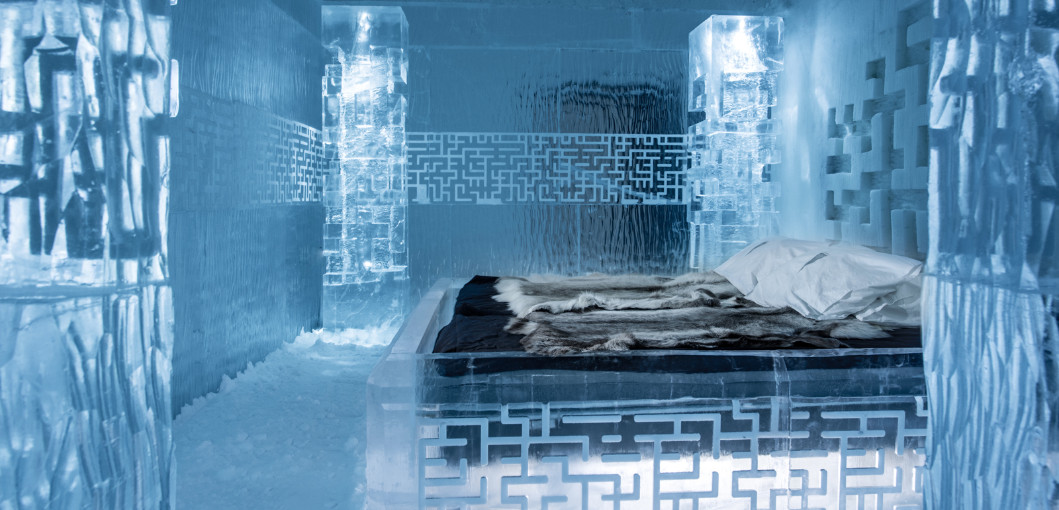 Sitting alongside the winter-only hotel, which opens from December 16, the year-round structure will consist of nine deluxe suites carved with private saunas and baths, 11 art suites depicting unique themes, an ice gallery and the Ice Bar, where guests sip cocktails from a handcrafted glass of ice. Snuggling up in sub-zero temperatures with plush cushions, furry throws and possibly even glimpsing the aurora borealis if you're lucky, notch this one up as a once-in-a-lifetime experience that's now available whenever the urge strikes.
AVAILABLE Now
PRICE From SEK2,500 (US$300) per night based on double occupancy.
BOOK www.icehotel.com
---
2. HELI TO SKI – Geneva

Sitting prettily on the banks of the River Rhône only moments from attractions such as the Jet D'eau and St. Peter's Cathedral, and with 189 elegantly designed rooms and suites – the Mandarin Oriental, Geneva isn't exactly a hotel guests want to leave in a hurry. Though come winter, it's true that many travellers tend to pass through the city, bound for the slopes of nearby Swiss and French ski resorts. With this in mind, the hotel has drummed up a spectacular sweetener that occurs upon check out, allowing guests to skip pesky traffic and fly directly to Gstaad, Megève, Chamonix or Courchevel with a private helicopter transfer.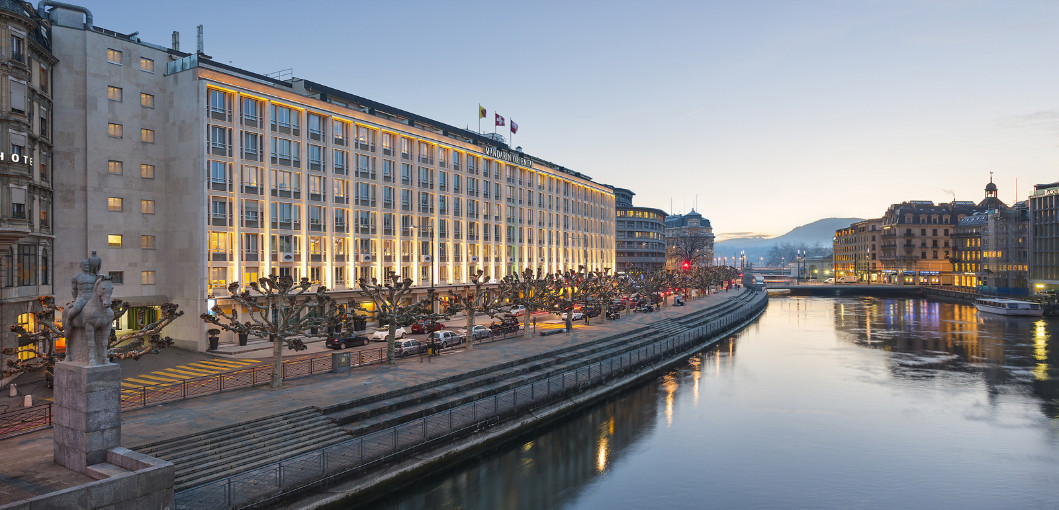 Available to those booking into the Presidential, Oriental or Royal Mandarin Suites, those checking into a Corner or Deluxe Suite will have to slum it with a private Range Rover transfer. We jest, of course – as all the hotel's premium suites are a sight to behold, with views of the river, the Old Town or the snow-capped mountains, goose-down bedding and sophisticated amenities. Be sure to have a hearty meal at Café Calla or in the privacy of your room before you leave, as breakfast for two is included in the package. It might even help you get into the mood for your upcoming snow sojourn, with the re-appearance of the restaurant's annual wooden chalet-style pop-up, Le Chalet, serving Alpine specialities until 10 March.
PRICE From CHF 3,600 (US$3,508)
AVAILABLE From 12 December 2016 until 12 April, 2017 (blackout dates: 15-19 January and 5-8 March 2017)
BOOK www.mandarinoriental.com/geneva
---
3. BREAK THE ICE – Crystal Serenity

There's something about a pioneering, maiden journey that strikes to the very core of the soul – for adventurers. If, however, you are the sort of luxury-cruise passenger who prefers to hear feedback from other cruise devotees prior to booking, then just listen to the rave reviews from those who were lucky enough to be on board Crystal Serenity's extraordinary voyage through the Northwest Passage last year. As the first large luxury-cruise ship to make the transit through The Passage – an ice-riddled "short cut" between the Atlantic and Pacific which has seen a mere 200 or so vessels make the voyage since 1906, the 1070-passenger ship followed closely behind its icebreaking escort, RRS Ernest Shackleton, equipped with helicopters, Zodiacs and expedition crew – for both emergency evacuations as well as flightseeing purposes.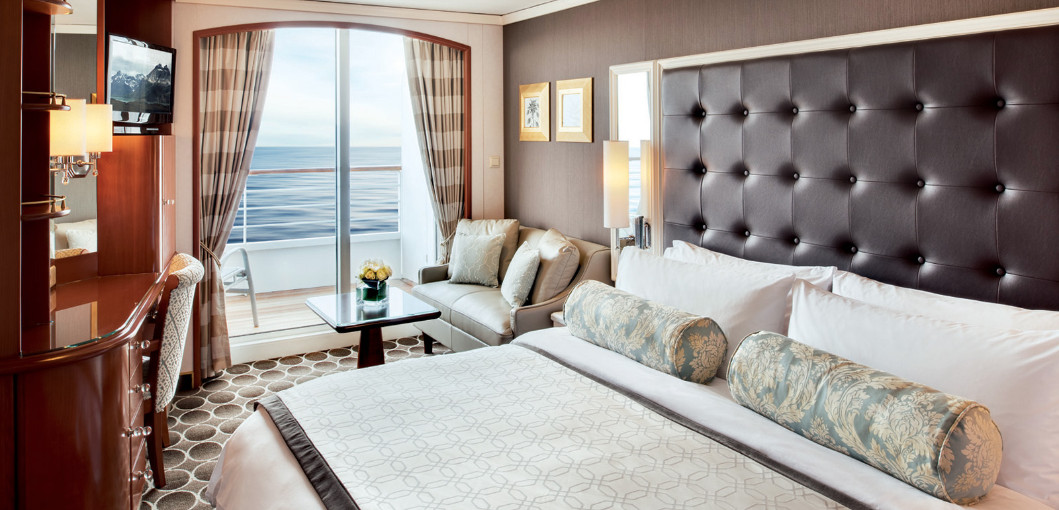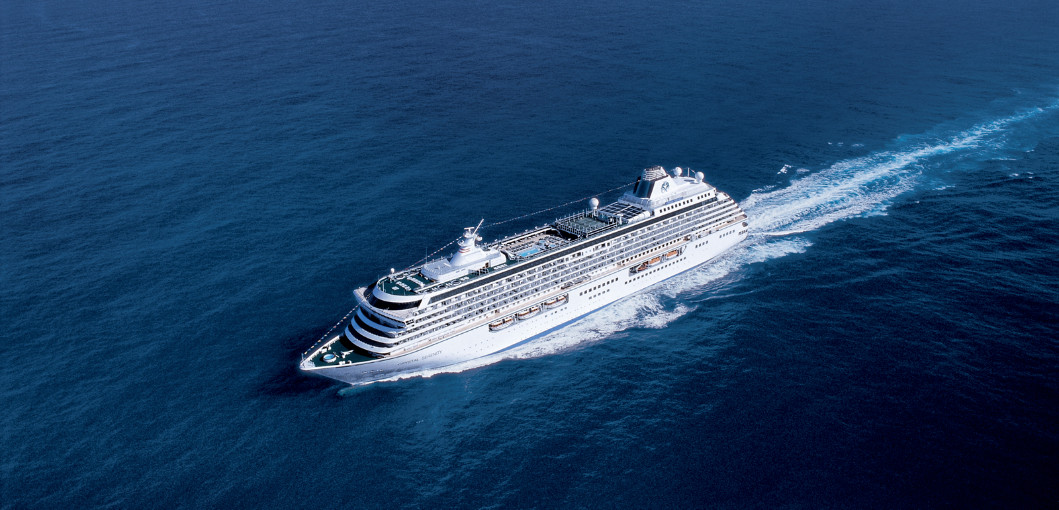 News of the ship making the voyage incited all sorts of unpleasant reminders about climate change, but since glowing reports about interactions with local Inuit residents, wildlife spotting and remote hikes to parts unknown, it's little wonder there's a glacier-sized waitlist for round two. Complete with designer boutiques, sushi bar and even a performance of My Life: The Music of Billy Joel to entertain while at sea, Crystal Serenity will once more sail the Northwest Passage, the 32-day voyage leaving Anchorage for New York on August 15. An unmissable second chance to witness remote lands at their most isolated.
PRICE From US$21,855 per person, all-inclusive
BOOK www.crystalcruises.com
---
4. TEA AND SEA – Sri Lanka

Lovers of Ceylon tea can pay tribute to the origins of their treasured cuppa this year with a special package that celebrates the historic 150th anniversary of the tea bush being planted in Sri Lanka, where Resplendent Ceylon and Dilmah Tea have created a celebratory 150-year blend and curated an exclusive "Ceylon Tea Celebration" package, allowing guests to observe the journey of tea from leaf to cup. The tea lovers' escape includes staying four nights at the private Taylor Owner's Cottage in the heart of the Dunkeld Estate at Tea Trails, along with dinner with a tea historian, a private tea experience with Dilmah's resident tea planter and a night trail through the estate, where you might even spot wild boar and jungle cats.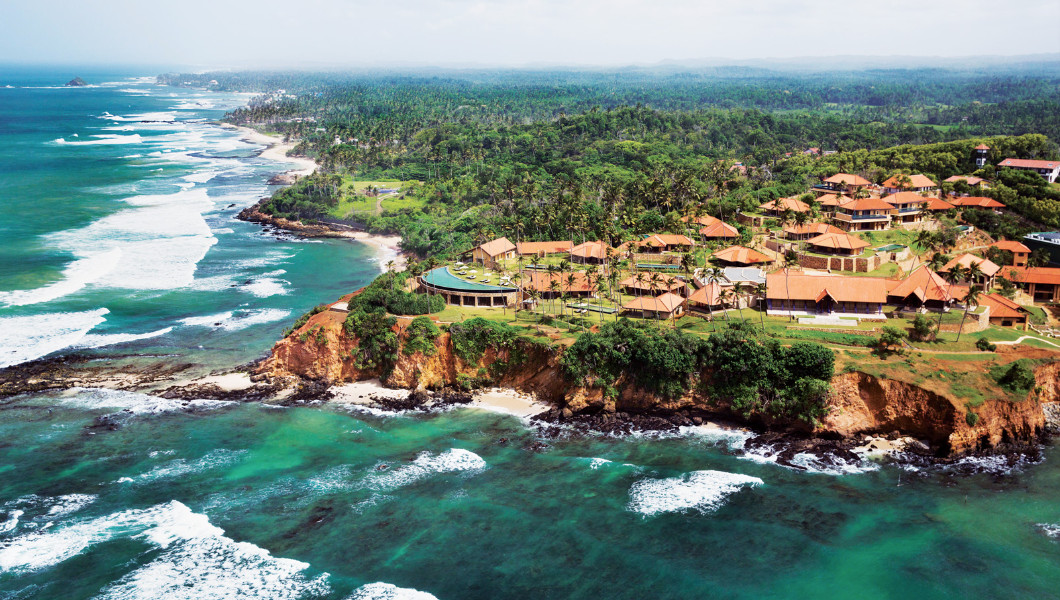 Hopping on board a seaplane, the adventure continues with a two-night stay at coastal resort Cape Weligama, home to frolicking whales and surf breaks. After a visit to a low-country tea estate and tea-based spa treatments at Sanctuary Spa, guests will head to Colombo for a bespoke "tea mixology" masterclass, before meeting the founder of Dilmah Tea, Merrill J Fernando, for a private tea-tasting session. A must for any true tea connoisseur. Picture credit: Tom Parker

PRICE "Ceylon Tea Celebration" package from US$7,000 per person based on two sharing on a half-board basis
AVAILABLE Now
BOOK www.resplendentceylon.com/teatrails
---
5. BE THE STAR OF YOUR HOLIDAY – New York City

Selfies, timers, drones – why bother with all that when you can hire a Getty photographer to focus their lens on yours truly? The Row NYC, the art-driven Times Square hotel has arranged exactly that with its exclusive "Paparazzi Project", which pairs a photography experience with a night in the Ron Galella penthouse suite, inspired by the legendary, original New York paparazzo photographer. Set on the 23rd floor with hardwood floors and mirrored walls reflecting the Hudson River, the walls of the penthouse suite are lined with some of Galella's most beloved and unpublished captures. With free-flowing champagne, it sets an apropos scene for 90 minutes of primping and pampering, with hairstylist and makeup artist to the stars, Lionel Renard on hand to get you camera ready. Once you're a better version of you, it's time for a personal session with a photographer from Getty Images.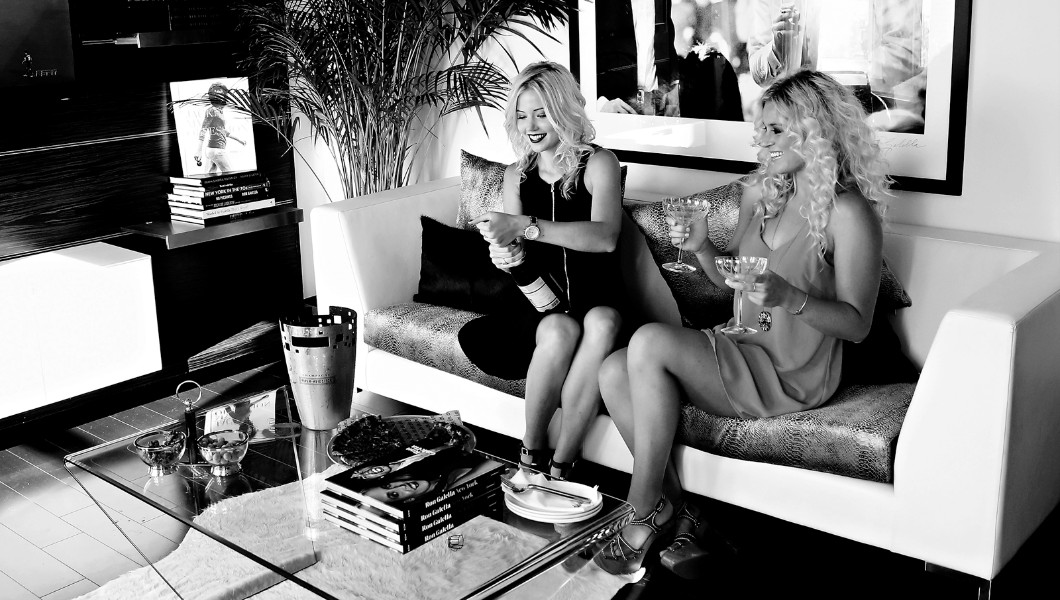 Their assignment? To capture your finest moments over a two-hour period, whether that's gliding across the ice rink alongside the Rockefeller Center's iconic Christmas tree, exiting Saks Fifth Avenue clutching armfuls of shopping bags, or simply strolling through Central Park being your gorgeous self. In summary, it will ensure you come away from your holiday with professional and spontaneous-yet-meticulously planned snaps that are light years better than anything you could capture on your iPhone. If the suite is booked out, there's no need to panic. From Thanksgiving, all guests can take advantage of the "Almost Famous" package, which includes the two-hour photo session for a nominal fee of US$300.
PRICE "Paparazzi Project" from US$2,520 (excl. tax); additional nightly rate from $1,200
AVAILABLE Now
BOOK www.rownyc.com
---
6. BUCKINGHAM AND BOLLYWOOD – London

Taj 51 Buckingham Gate Suites and Residences offers an authentic luxury experience just a gemstone's throw from Buckingham Palace. Take a journey through World cinema in The Cinema Suite and experience the universally acclaimed warmth and personalised service of the Taj. The 170sqm two-bedroom suite was created by acclaimed designer Sabyasachi Mukherjee and is inspired by the era of 1940s and 1950s Hollywood and Indian Cinema. Guests will find reference to masters like Ray, Coppola and Majidi and will marvel at breathtakingly rare Bollywood film prints, remarkable history books, vintage mirrors and myriad portraits and drawings.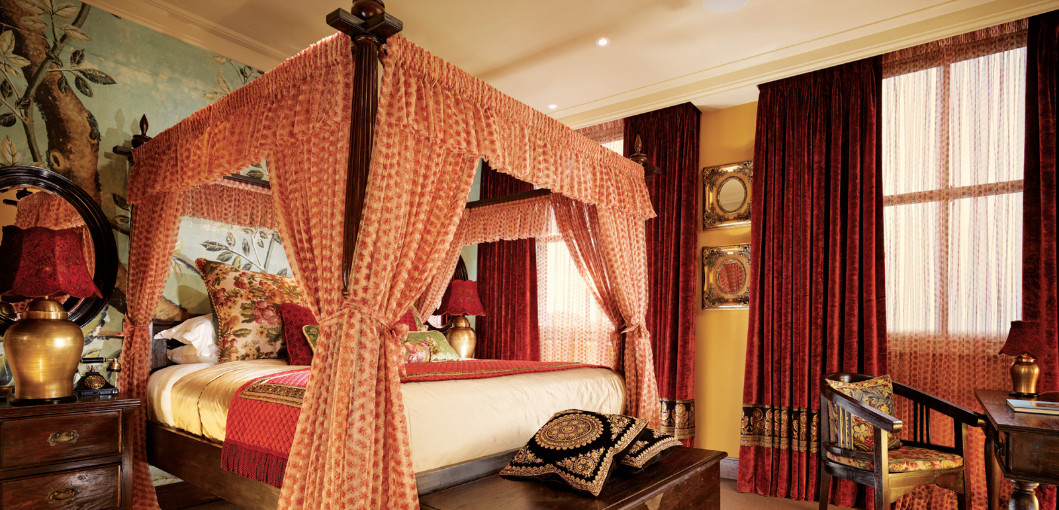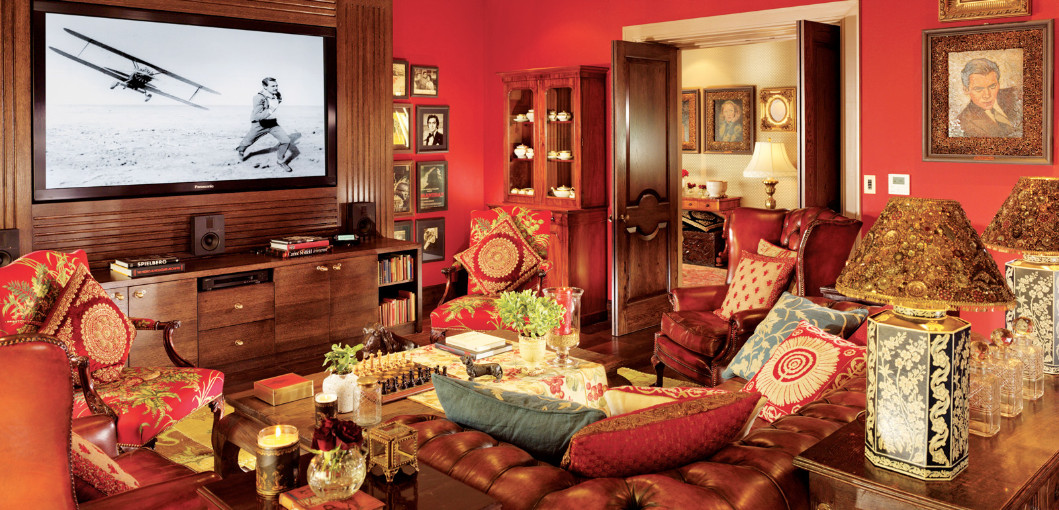 The Cinema Suite is an urban cocoon, featuring cutting-edge technology that blends perfectly with glamorous design. The 85-inch plasma cinema screen, with a state-of-the-art 3D home theatre system, is preloaded with a repertoire of over 300 international motion pictures, acknowledging that time is certainly well spent amongst films, art and culture.
PRICE The Cinema Suite is available from £5,000 (US$6,168) per night

AVAILABLE Year-round
---
7. STAY, STRETCH & GO SLOW – Morocco

Morocco may have its bustling bazaars and intense nightlife, but the other side of the dirham coin is total serenity. That's exactly what's on offer at the next Es Saadi Yoga Retreat, specially designed to relax and rebalance both body and mind. The five-star retreats consist of two 90-minute yoga classes each day over three days, hammam treatments and massages with detoxifying juices and herbal infusions available at all times. One of the key ingredients, however, is the menu of slow-cooked food each dinner, with vegetarian options available.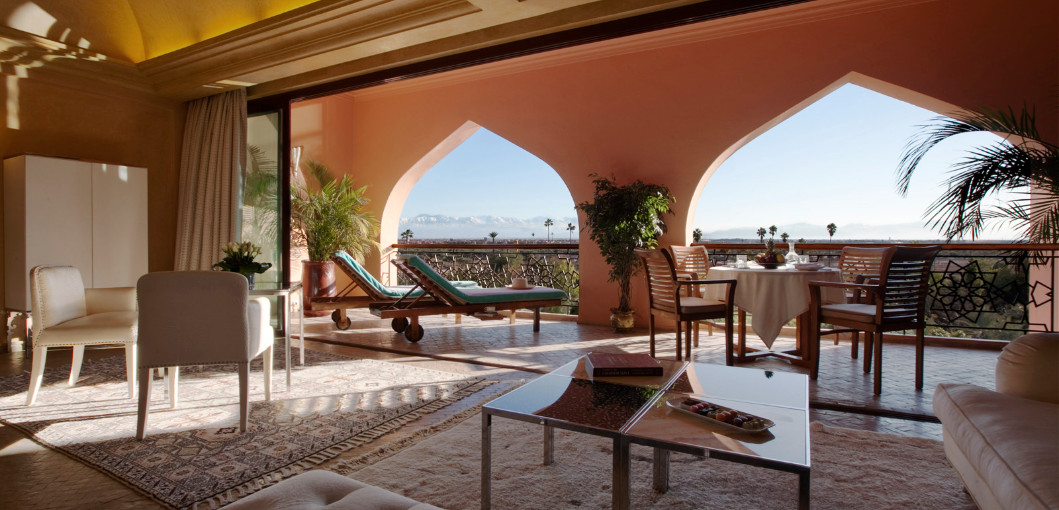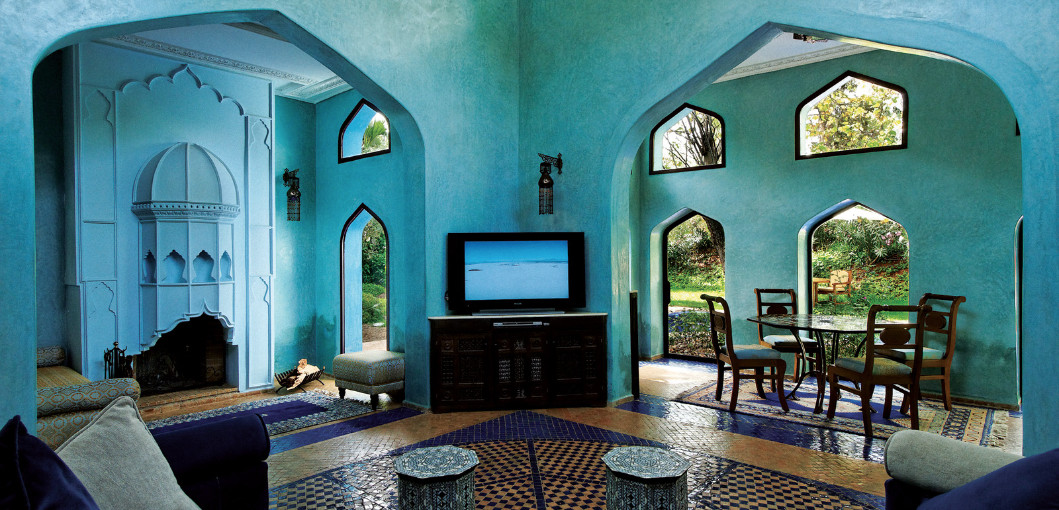 The gourmet meals are designed to place an emphasis on vital nutrients as well as creating a social experience, which continues with an optional visit to the Medina, to sample natural Moroccan products. Or, you may simply want to enjoy unbridled access to the Es Saadi Palace Spa, a 3,000-sqm facility built around a century-old eucalyptus. The next four-day/three-night itinerary will be led by Kathy Wolff.
PRICE From EUR 1,460 (US$1,523) for double occupancy in the Palace section of the hotel
AVAILABLE February 3-6
BOOK www.essaadi.com/en/yoga