Nestled deep within the wilderness of the South Cardamom National Park, a short stroll from the camp's 15 extravagant Bill Bensley-designed tents, the Khmer Tonics Spa's treatment menu celebrates Cambodia with chemical-free tonics made from a mix of medicinal plants, herbs and spices, all of which are present in the surrounding rainforest.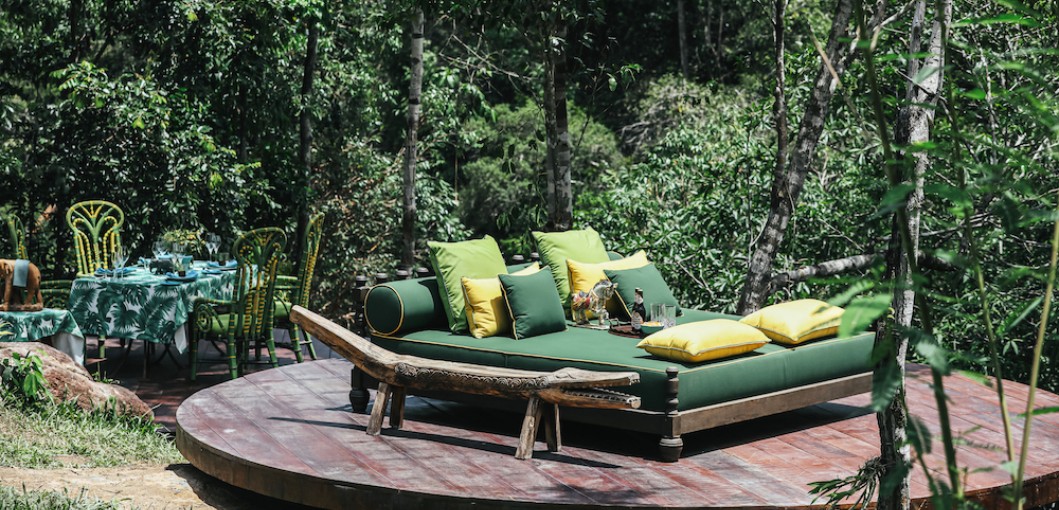 The spa's two treatment rooms are set high up in the tree canopy amid dramatic natural boulders, but the river shares centre stage: guests can enjoy a river-stone foot massage while soaking in a waterfall pool.
Alternatively, guests can experience the traditional Khmer art of healing during a full body massage, which employs a range of acupuncture techniques and passive stretching. The spa offering, which also includes natural heat healing, a full-body scrub and a detoxifying facial, can be enjoyed anywhere, from private tent terraces to the tops of jungle peaks.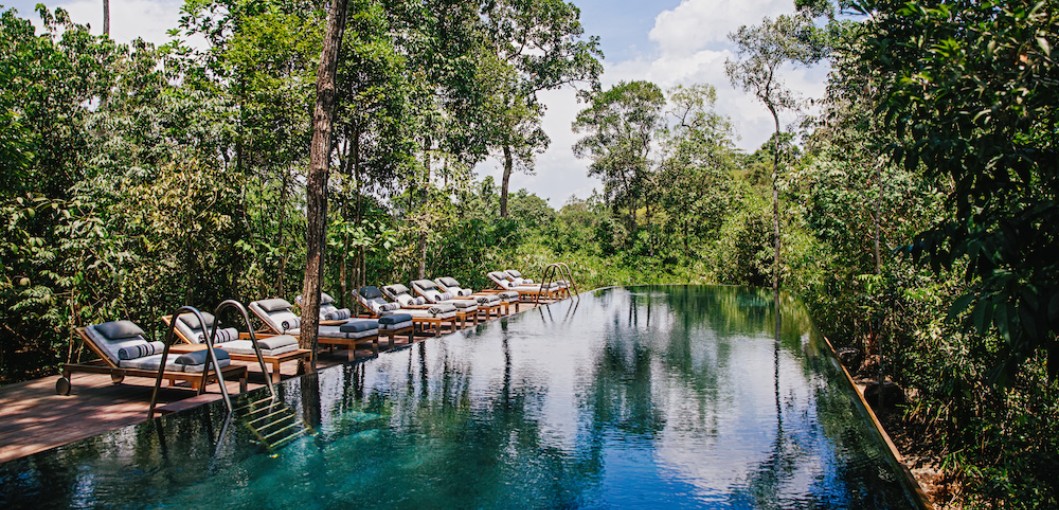 Guests may also choose to unwind and enjoy the health benefits of immersion in nature by trying a Cambodian take on tenkara: a meditative form of Japanese catch-and-release fly fishing, or yoga and guided meditation in the depths of the jungle. The camp also features a highly Instagrammable 35-metre pool.

www.shintamani.com