THE DESTINATION...
A country ever-increasing in popularity, Montenegro is all about stunning beaches, national parks, rugged mountains and medieval villages, offering a beautiful Balkan breath of fresh Adriatic air.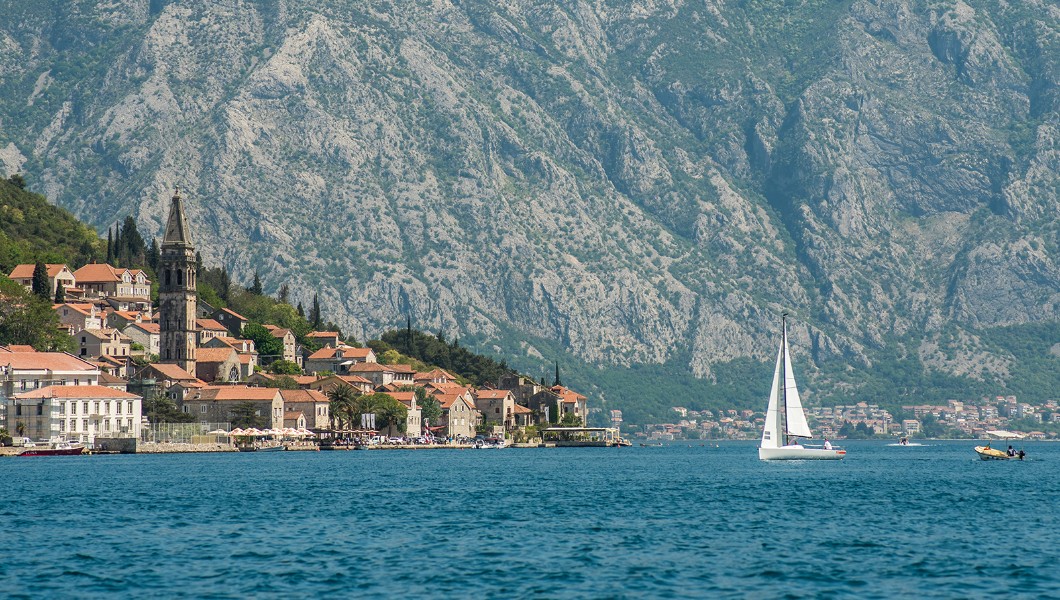 One place of particular beauty is Kotor Bay, a fjord-like UNESCO-protected enclave, where a magical coastline of rocky islets, coves and inlets meets the sea. Here, in the town of Tivat, you'll find a truly exclusive slice of luxury living at the waterfront village of Porto Montenegro. A pioneering development designed to be an ever-evolving residential and lifestyle destination, it's home to a world-class, full-service marina, myriad luxury residence options, a five-star hotel, a plethora of exclusive retail and restaurant options, and everything from concerts to fashion shows.
---
The Bay of Kotor once served the ships of many imperial powers, from the Romans to the Venetians, Ottomans and Austro-Hungarians. It became part of Yugoslavia in 1918, before gaining independence in 2006. Skip forward three years and Porto Montenegro was established, quickly earning bragging rights as the most comprehensive full-service marina and residential village in the Adriatic.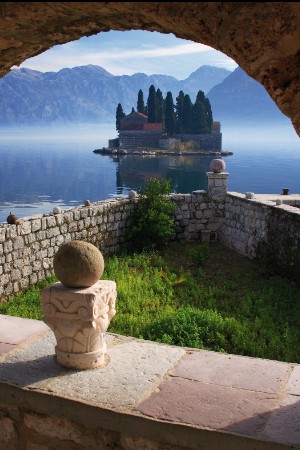 ---
THE MAGIC OF PORTO MONTENEGRO'S MARINA...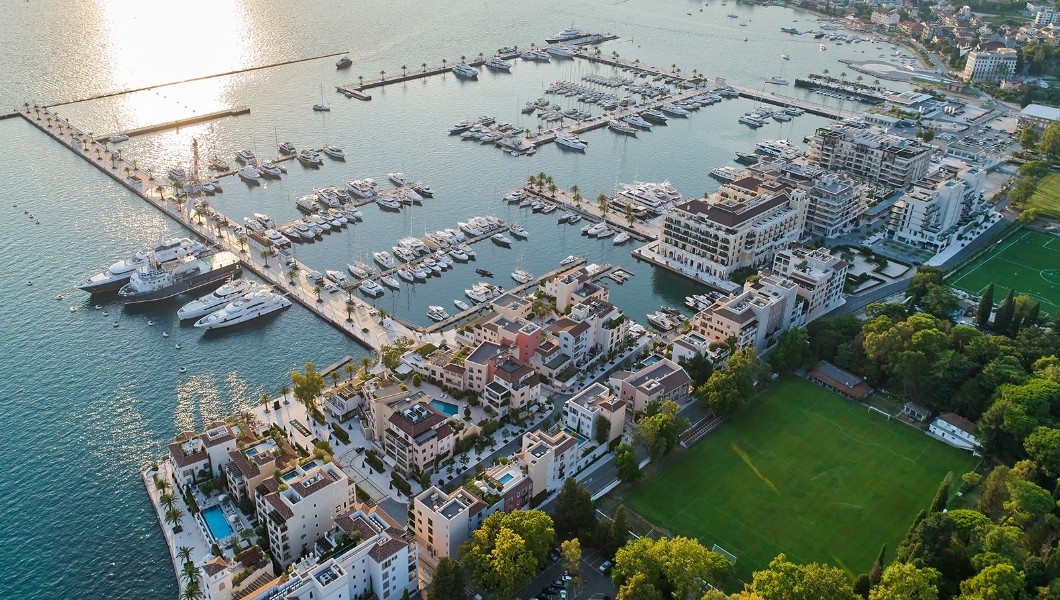 Designed by mariners for mariners, Porto Montenegro Marina is home to over 450 berths, fitting 850 yachts, 300 of which are reserved for superyachts up to 250 metres. The Marina has curated an integrated waterfront community destination ideal for those on a yachting holiday cruising the Adriatic or simply for those seeking a pleasure-filled day at sea. From short-term moorings to long-term leasing, the Marina is tailored to your needs, offering flexibility amidst five-star functionality. The Crew Club has also created an all-encompassing community for Porto Montenegro's mariners, with year-round activities and entertainment to bring together the elite world's crewmates and clients.
---
WHERE TO HAVE THE SWEETEST OF DREAMS...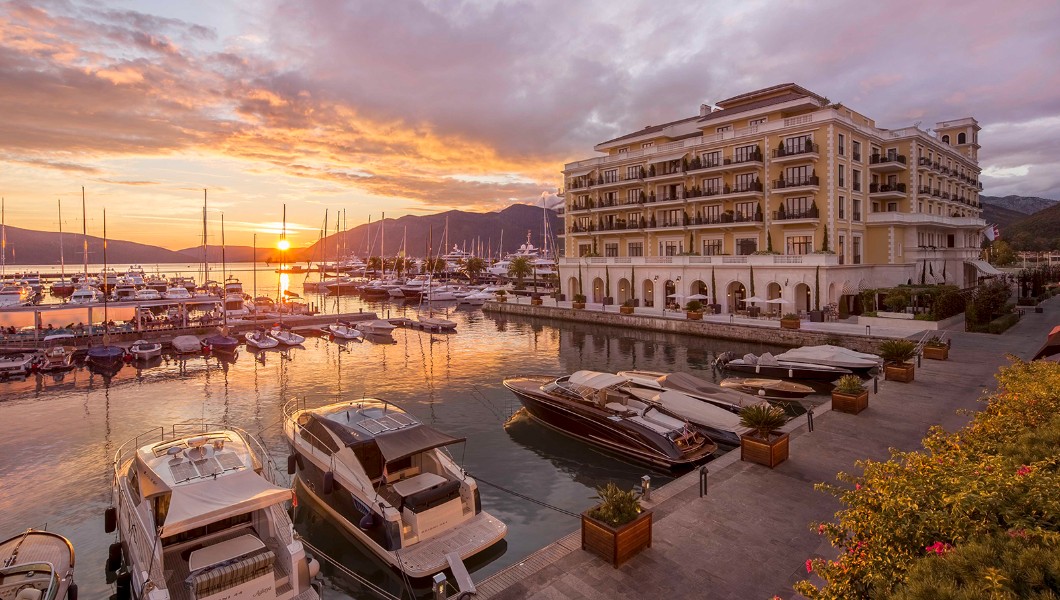 The village is home to over 400 luxury residences – available for sale, short- or long-term lets – as well as the five-star Regent Porto Montenegro Hotel. The five-storey luxury seaside haven is plumped pretty at the heart of the marina, where lounging by the pool or sitting on your terrace brings sweeping views of Lovcén Mountain and the sparkling Adriatic.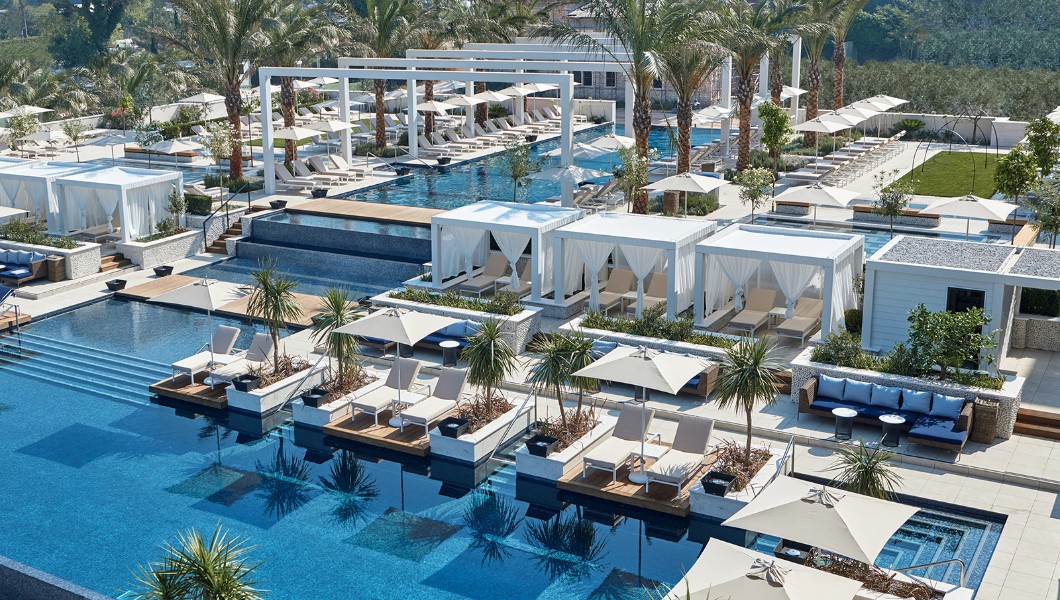 Regent Porto Montenegro offers guests the choice of 175 rooms, one- to three-bedroom suites and penthouses at Venezia Wing and Regent Pool Club Residences, each providing a sea of chic, contemporary Riviera-style luxury. With each room designed to create the sense of being on board a luxury ship, the Mediterranean designs elicit a unique sense of place, where mod-cons meet traditional hospitality. Furnished with a lush Italian garden, the signature Regent Spa with its traditional hammam, Jacuzzi and indoor/outdoor pool, multi-functional event spaces, and five upscale restaurants, this is elegant living redefined.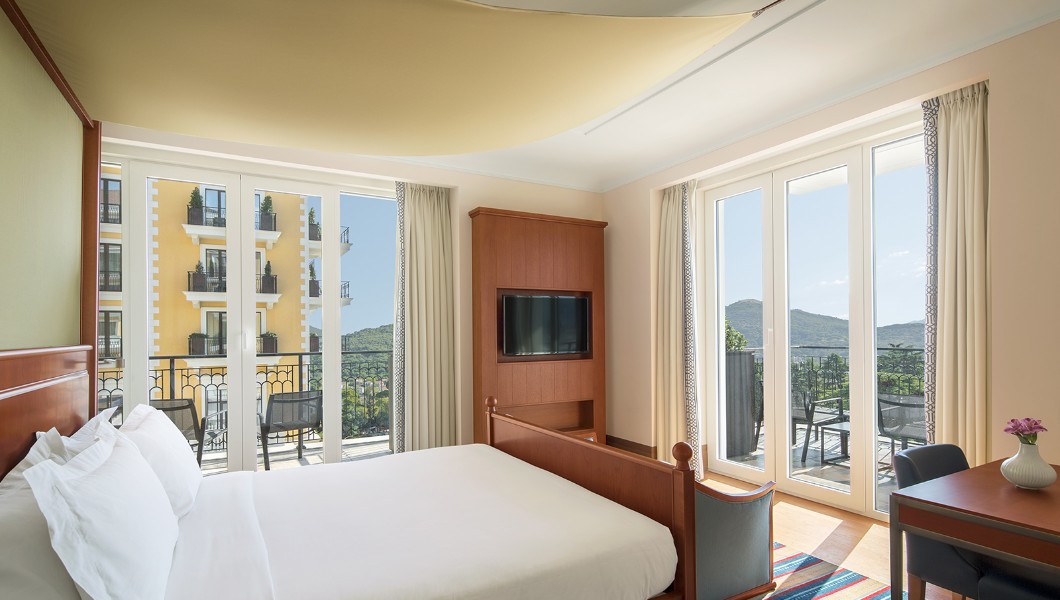 ---
LIVING THE LIFE LESS ORDINARY...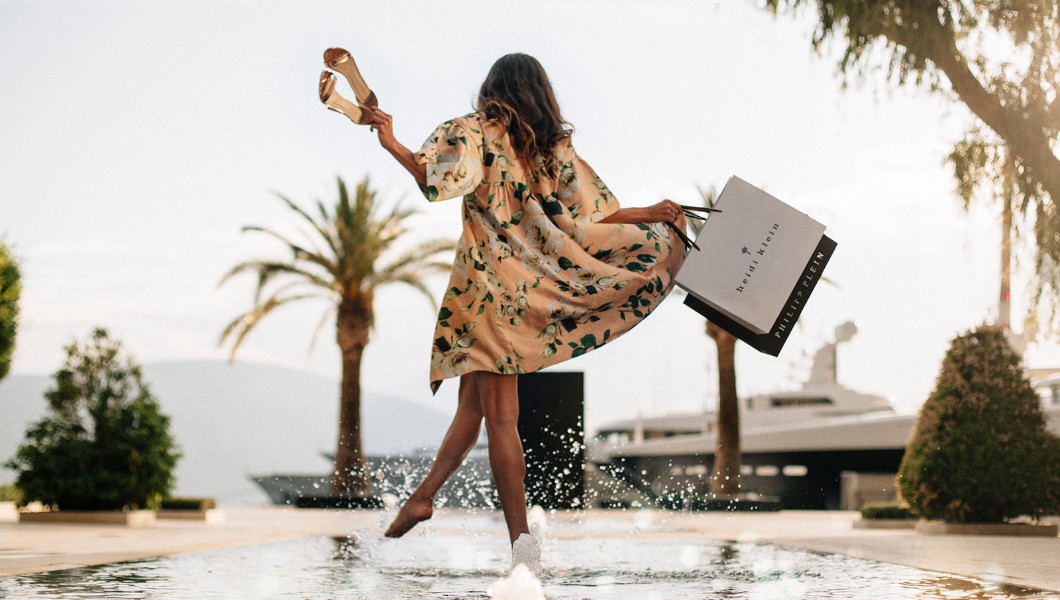 A slice of true luxury living, the village has over 55 boutiques, bars and restaurants, including an iconic Yacht Club complex with sailing school and myriad outdoor activities, and an onsite Knightsbridge Schools International, all resulting in a kaleidoscope of opportunities to live a life less ordinary. The fashion landscape includes boutiques by Dior, Rolex and Saint Laurent, while fine dining and gastronomy can be found at Italian eateries Roberto's Mare and Murano, at the masterful Montenegrin restaurant Forza Porto or at, Chef's Table, a unique concept centred around creating intimate, private dining experiences.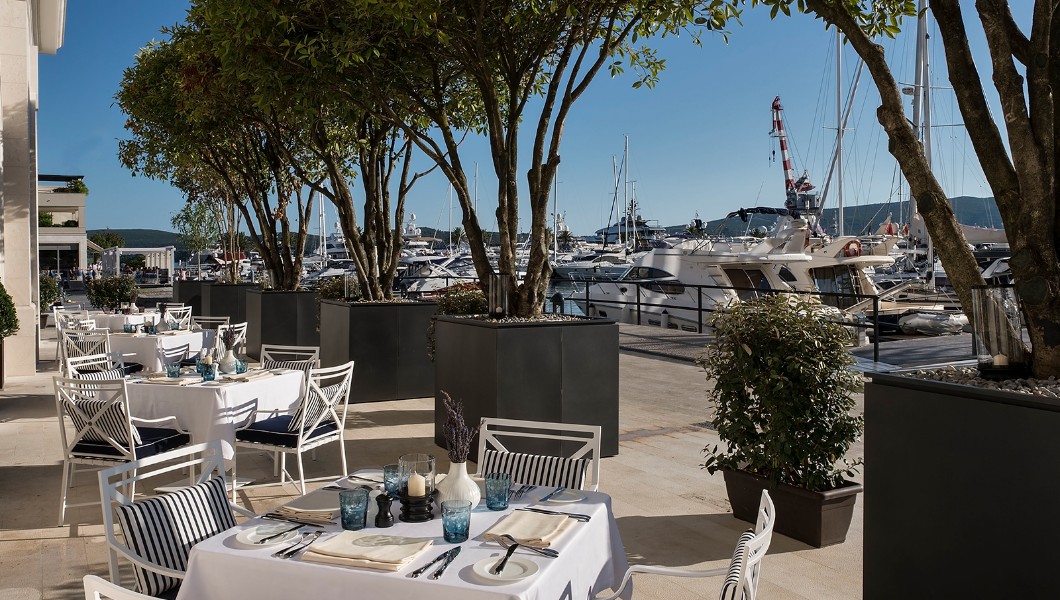 ---
MAKE THE MOST OF YOUR TIME...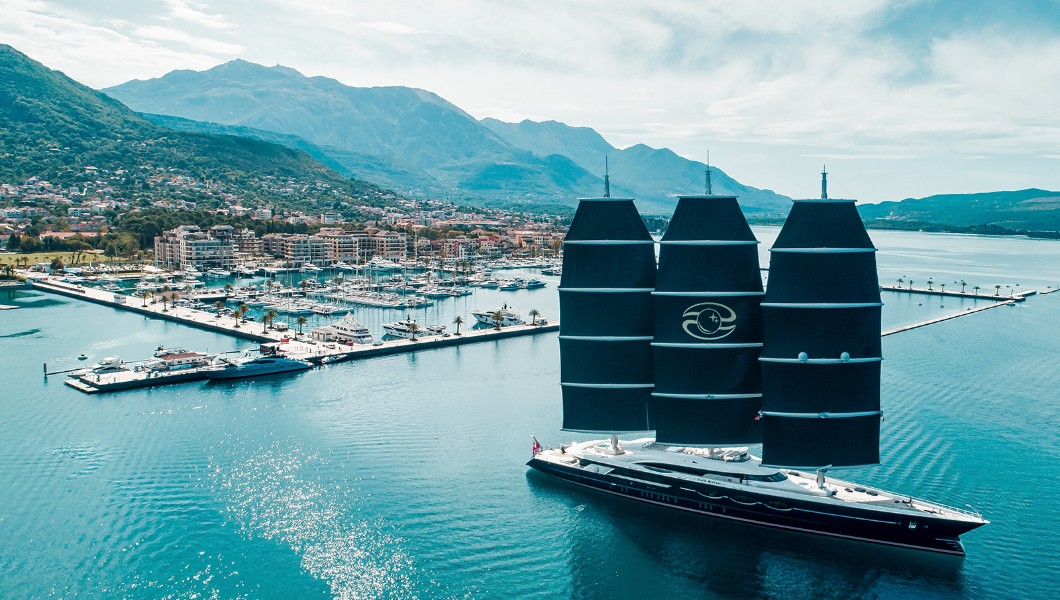 A sublime setting for work, rest and play, Porto Montenegro is a haven for emerging businesses and caters to the growing entrepreneurial and freelancer trend. Those seeking both business and pleasure will be kept well entertained throughout the year, with fashion shows, polo tournaments, globally prestigious regattas, summer garden parties and music festivals. Learn to scuba dive or sail at the Sports Club, hone your tastebuds with wine tasting at ultra-chic Crush Wine Station, soak up art exhibitions around the Marina or start your day with some soul-stirring sunrise yoga… Porto Montenegro delivers, whatever your whim.