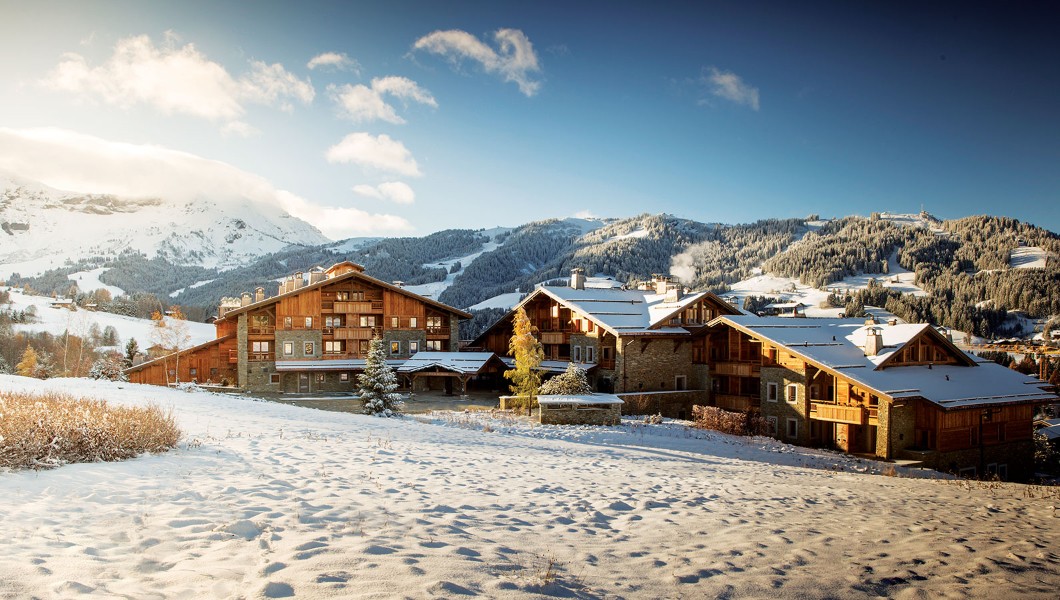 1. HELICOPTER SKI SAFARI AT FOUR SEASONS HOTEL MEGÈVE
Megève, France
The paint is barely dry on Europe's first Four Seasons mountain resort; a charming collection of traditional alpine lodges on the outskirts of Megève. With interiors by Pierre-Yves Rochon and Baroness Ariane de Rothschild, whose family put Megève on the map in the 1920s, the 55-room and suite Four Seasons Hotel Megève adds a splash of contemporary luxury to the Mont d'Arbois ski region. For eager snow bunnies who don't like to be constrained to just one resort, Four Seasons' 'Helicopter Ski Safari' is just the thing.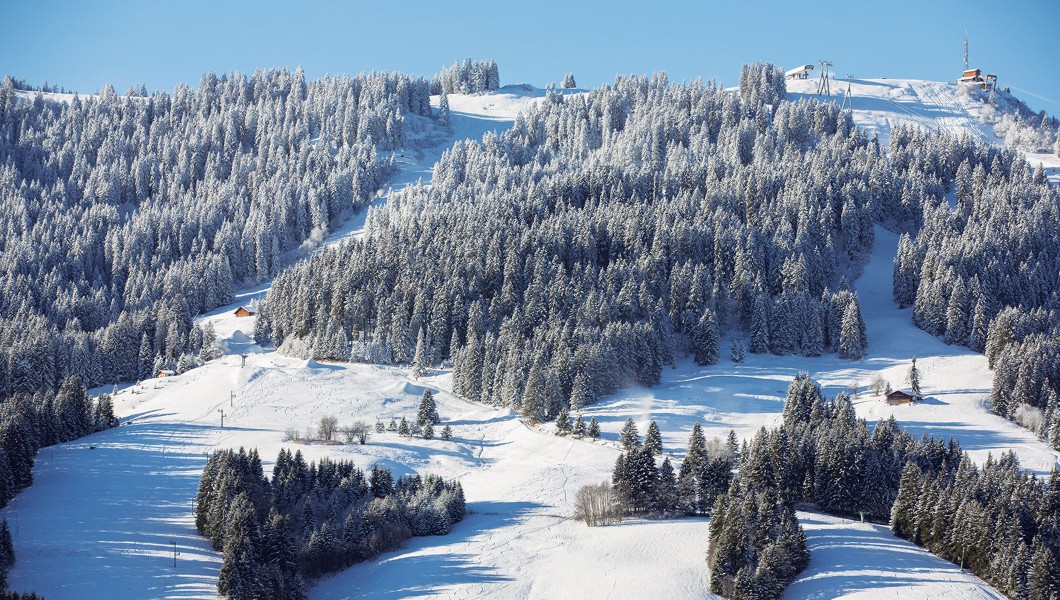 Every morning, the hotel's ski concierge will scan the slopes for the best snow at other nearby resorts and make suggestions based on your preferences. You will then hop aboard the awaiting helicopter and swoop through the mountains, travelling south to the resorts of Val d'Isère, Courchevel, Méribel or Val Thorens; or north to Chamonix, Flaine or Courmayeur. Available in three- to seven-night packages, the helicopter ski safari not only guarantees you'll find the best snow in eastern France, but promises some of the most spectacular mountain views in the world. Back at the resort there's plenty more to enjoy. Chef Julien Gatillon has relocated his celebrated two Michelin-starred restaurant Le 1920 to the hotel, with indoor-outdoor dining that makes the most of both winter and summer seasons. Bar Edmond celebrates the legacy of Edmond de Rothschild, the man responsible for creating the town's Mont d'Arbois Golf Course in 1964.
---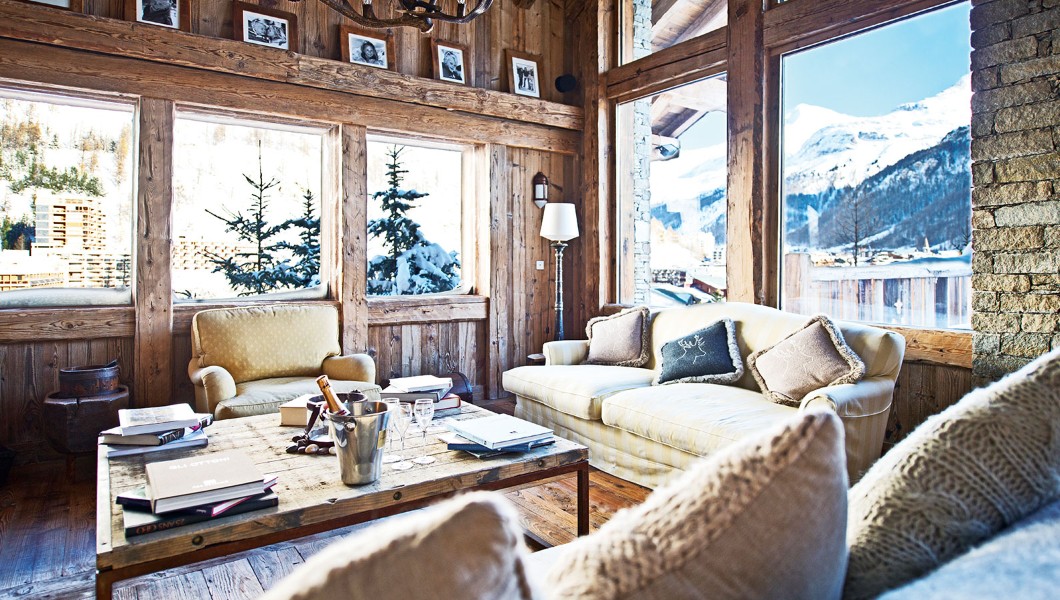 2. FLYING CHEFS DINNER WITH SCOTT DUNN
Val d'Isère, Courchevel and St. Anton
When you find yourself in a luxuriously appointed Alpine chalet, surrounded by friends and loved ones, with some of the world's greatest skiing on your doorstep, its hard to imagine what could possibly improve the experience. And then luxury travel specialist Scott Dunn steps in with its new Flying Chefs private dining experiences, and nothing will ever be the same again. New for this season, guests staying in any of Scott Dunn's 21 chalets in Val d'Isere, Courchevel or St. Anton can arrange to have a top European chef fly to their chalet to prepare a once-in-a-lifetime lunch or dinner: culinary heavyweights including Monica Galetti, Pierre Koffmann, Alyn Williams, Andrew Wong, Sat Bains and Mauro Colagreco. Each meal will be entirely bespoke, inspired of course by the culinary style of the chosen chef and the requirements of your group. If you get on well, who knows – they might just share a few cooking tips or help you perfect your soufflé skills. The experiences start from $19,000 for one lunch or dinner for a group of eight to 12 guests.
---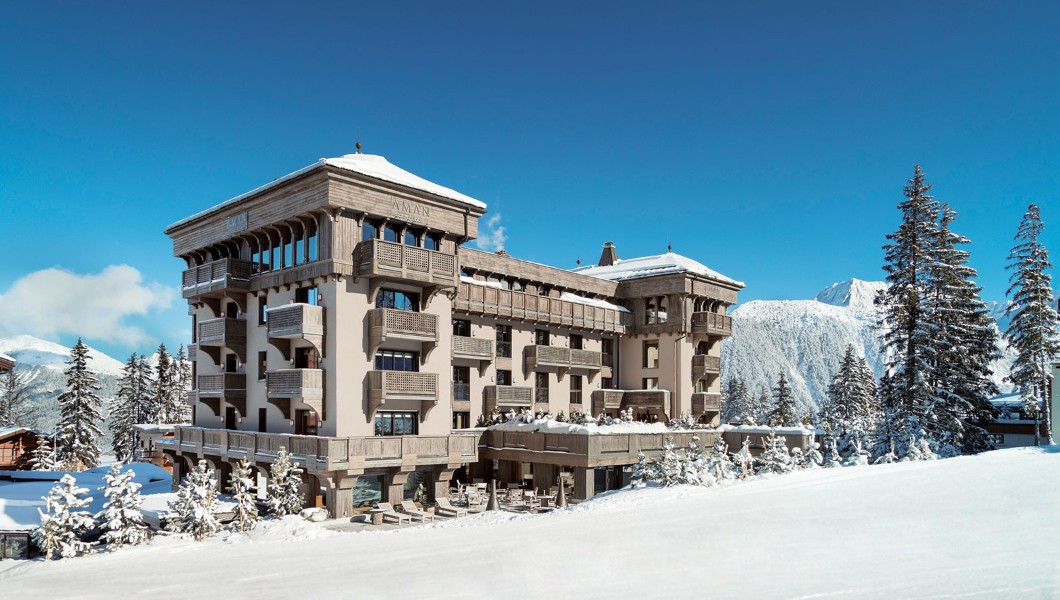 3. GROUNDING MASSAGE RITUAL AT AMAN LE MÉLÉZIN
Courchevel, France
Feeling like you've had your head in the clouds for too long? Then its time to plant your feet firmly back on terra firma with this 'Grounding Massage Ritual' at the gorgeous new spa at Aman Le Mélézin. Your journey begins with a singing bowl ceremony, in which the resonant vibrations of a Tibetan bowl help bring on a sense of inner peace, followed by a soothing foot soak.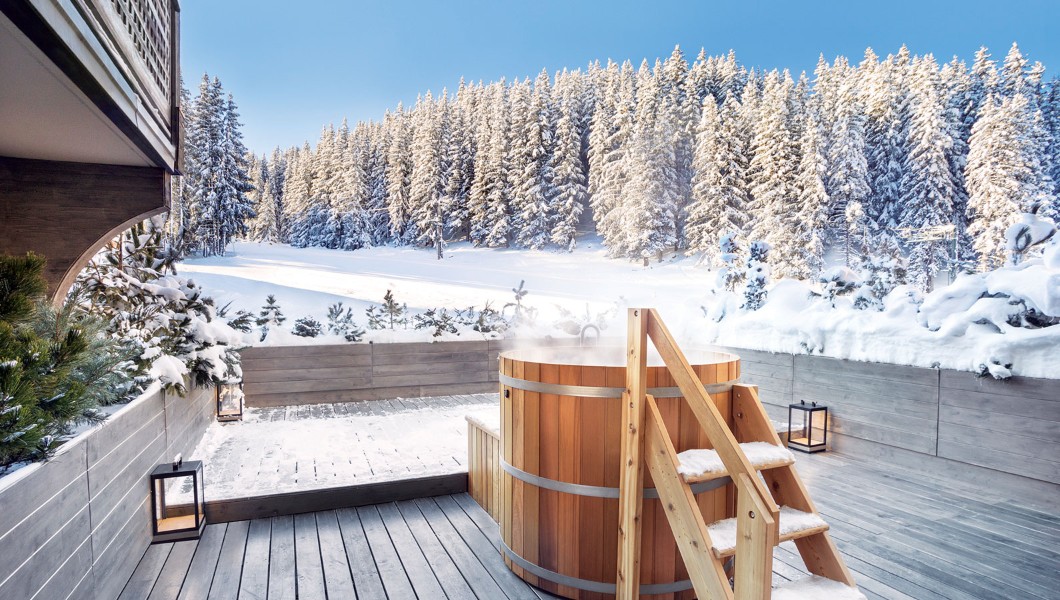 The healing continues with a Ku Nye massage that uses a combination of acupressure, deep-tissue massage, cupping and kneading to stimulate the muscular and meridian systems, while warmed rose quartz crystals and Himalayan salt poultices help to ground the body and mind. Finish off with a Tibetan head massage and you will have achieved complete relaxation; a state of mind best enjoyed in one of Aman Spa's elegant relaxation areas or beside the 14-metre lap pool. Maintain the positive vibes for the rest of your stay with daily yoga sessions designed specifically for skiers.
---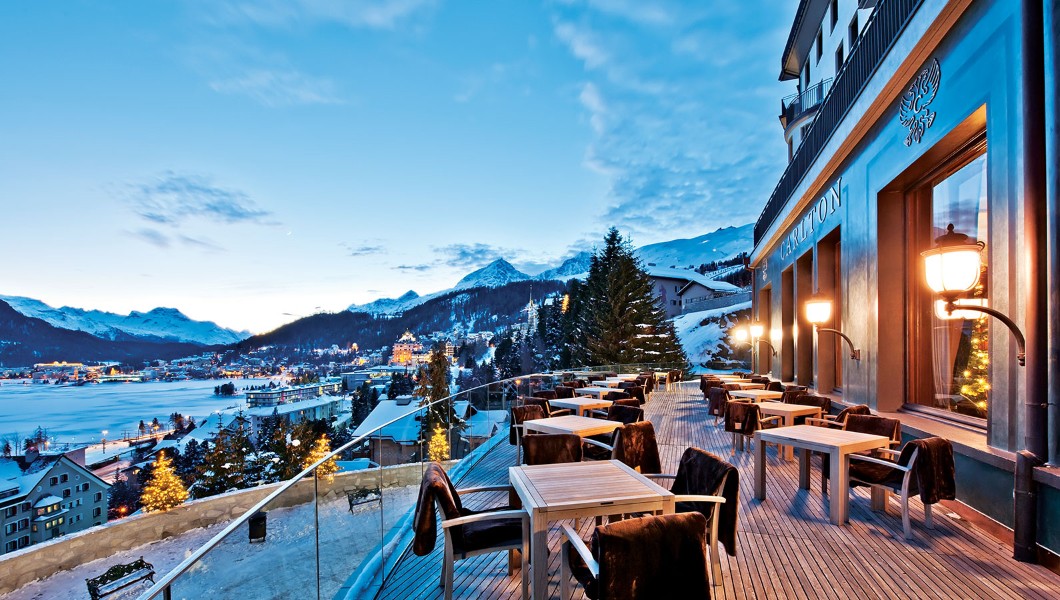 4. CATCHING THE LIGHT AT THE CARLTON ST. MORITZ
St. Moritz, Switzerland
Known as the place where winter sports began, St. Moritz has continued to innovate ever since. Annual events such as the Snow Polo World Cup and the White Turf horse race have cemented its status as a winter sports hub, and these days, fine dining restaurants almost outnumber the luxury shopping boutiques.
New for this season, legendary hotel The Carlton has teamed up with photographer Roland Hemmi to help guests make the most of their camera while holidaying in St. Moritz. The classes are aimed at both photography enthusiasts and complete beginners, and can cover everything from basic camera operation and the fundamentals of photography, to more advanced lessons on composition and light. For a more bespoke session, private classes are available from US $154 per hour, affording guests one-on-one time with one of Switzerland's most renowned nature and landscape photographers.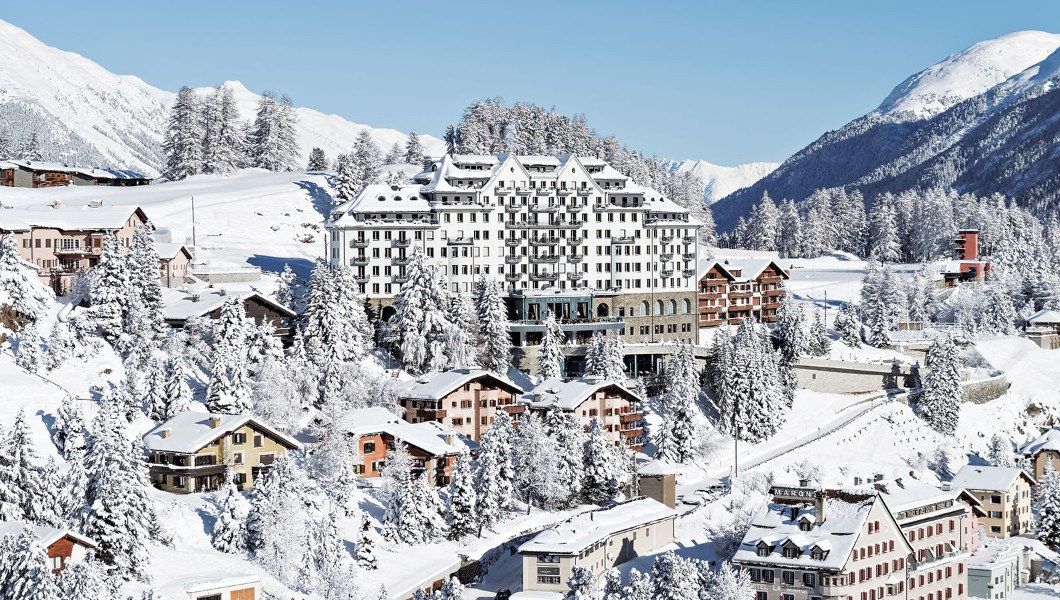 Guests who prefer a more adrenaline-fuelled experience can hop aboard a bobsleigh at the Olympia Bob Run St. Moritz-Calerina, hurtling down the oldest bobsleigh route in the world with a professional at the wheel. Back at the hotel, The Carlton's new Outdoor Butler – a seasoned veteran of the Engadine Valley – is on hand to provide advice on the best ways to experience the region's natural environment, or accompany guests on outdoor adventures.

---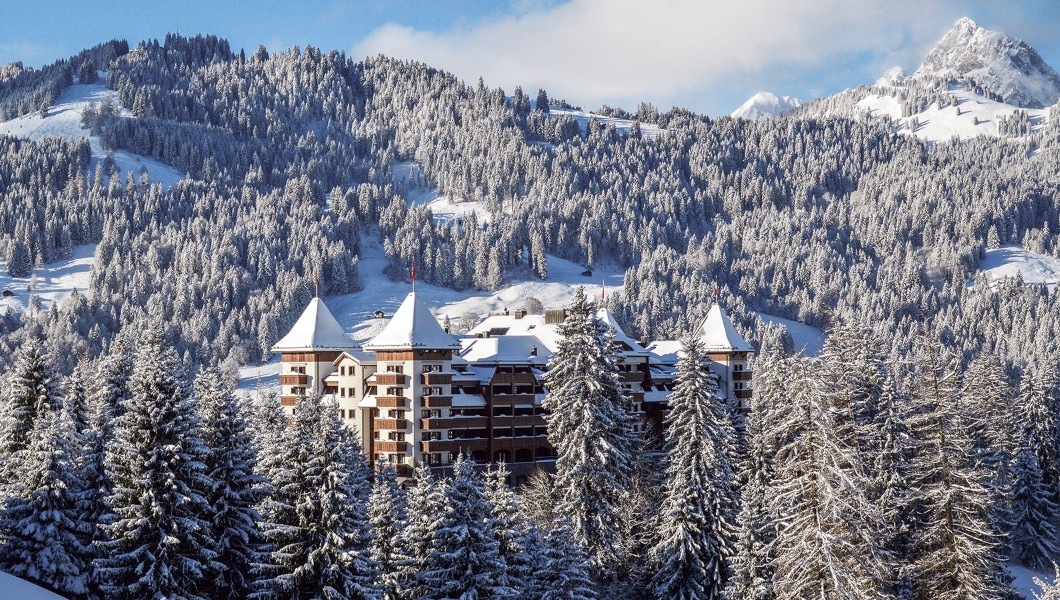 5. MOONLIT SNOWSHOE HIKING AT THE ALPINA GSTAAD
Gstaad, Switzerland
Have you ever noticed how the mountain air feels even more rarefied at night? The crunch of snow, the hoot of an owl, or the rustle of a nocturnal animal are all so much more pronounced in the dark. If you fancy immersing yourself in this nocturnal world without the risk of getting lost in the woods, try the new nighttime snowshoe hike at The Alpina Gstaad.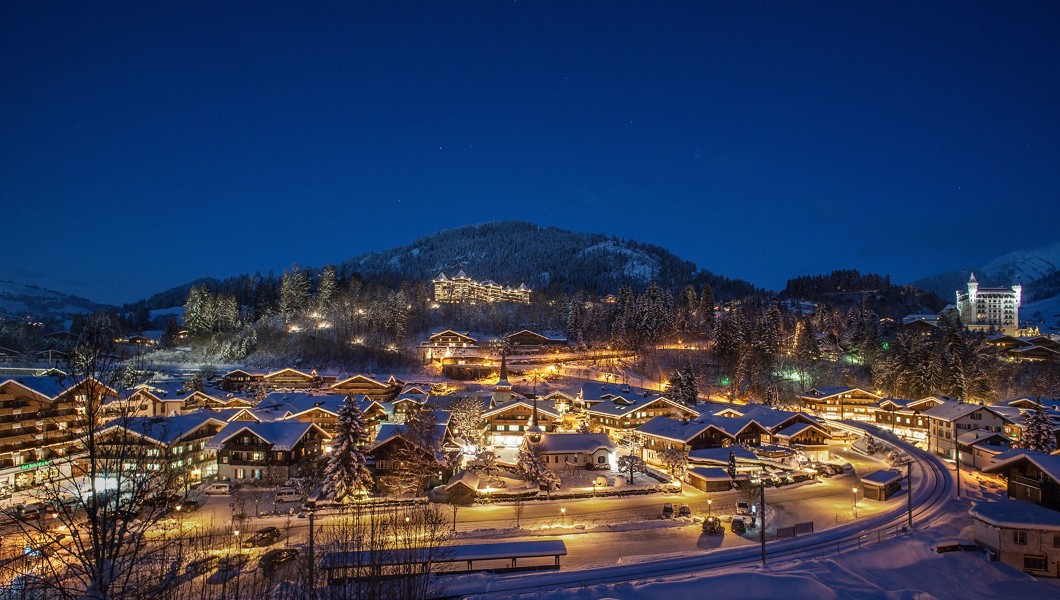 Head out under the cover of darkness with a private guide and embark on a two-hour sensory adventure surrounded by the sounds of nature. With the moon and stars overhead, you'll expeience the Alps like a true explorer, safe in the knowledge that there's a warm fire and soft bed waiting for you back at the hotel.
---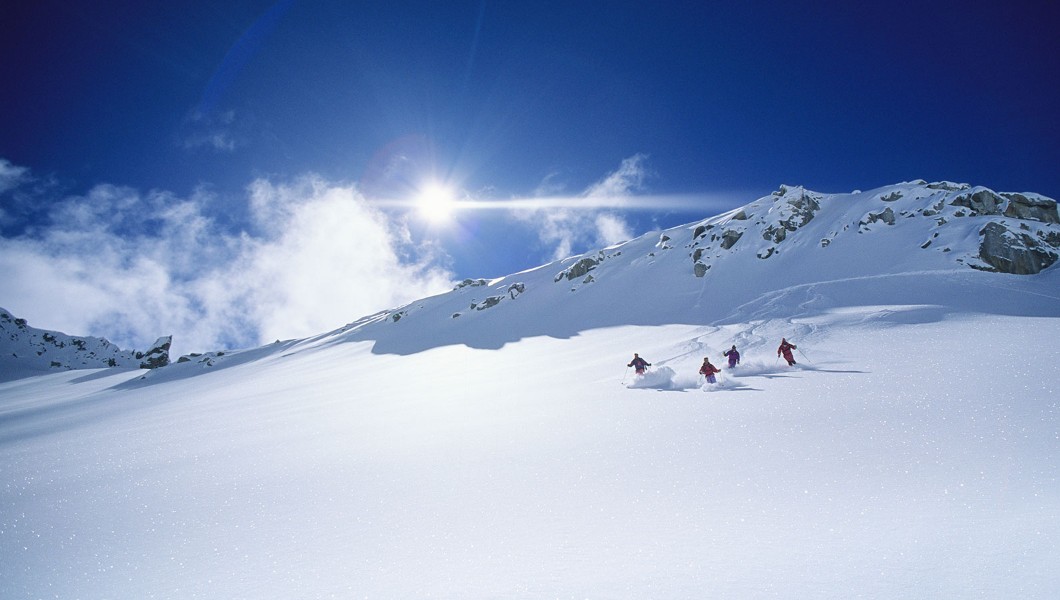 6. ALPINE ADVENTURE AT THE CHEDI ANDERMATT
Andermatt, Switzerland
Nestled in the Ursern Valley and surrounded by three mountain passes, Andermatt oozes Alpine charm. Once a vital crossroads for trade and commerce, the area is now undergoing a major transformation; fast becoming the new must-visit hub for discerning travellers. The belle of the valley is The Chedi Andermatt, a bejewelled Alpine palace designed by Jean-Michel Gathy, with 50 rooms and 119 luxury residences.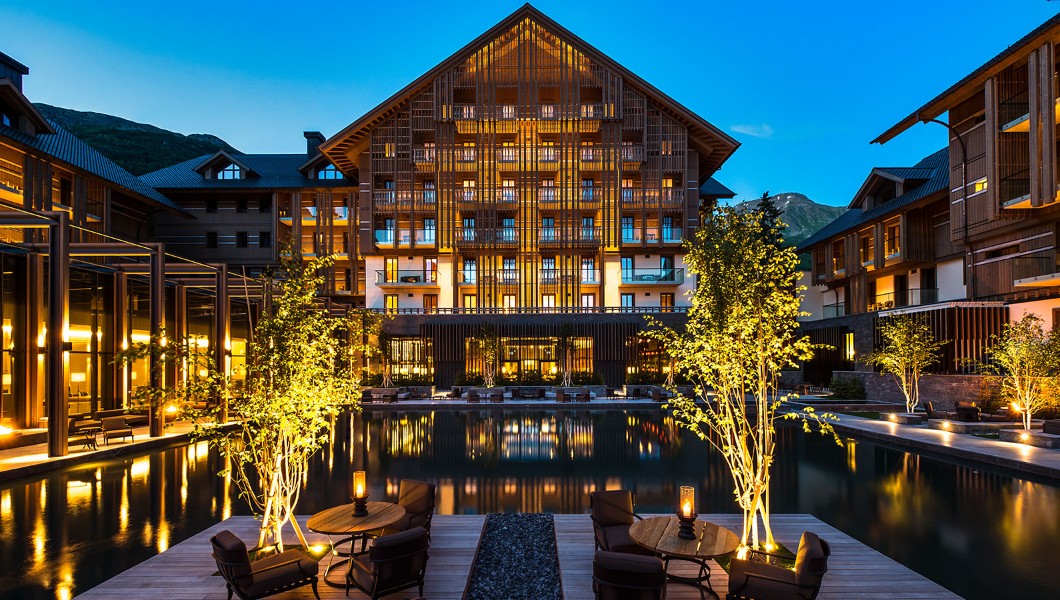 For those that like to combine their slope time with more decadent pleasures, the resort's Alpine Adventure tour is just the thing. When the time (and weather) is right, you'll set off on a scenic helicopter flight from Andermatt before touching down on the frozen Susten Pass for a champagne lunch. Back at The Chedi, sooth your aches with an Alpienne Mountain Massage in the stunning spa, before wrapping up warm for truffle fondue in The Chalet – a traditional Alpine hut. There's also wine and cheese tasting, use of the hotel's ice rink and a three-day ski pass for the SkiArena Andermatt-Sedrun.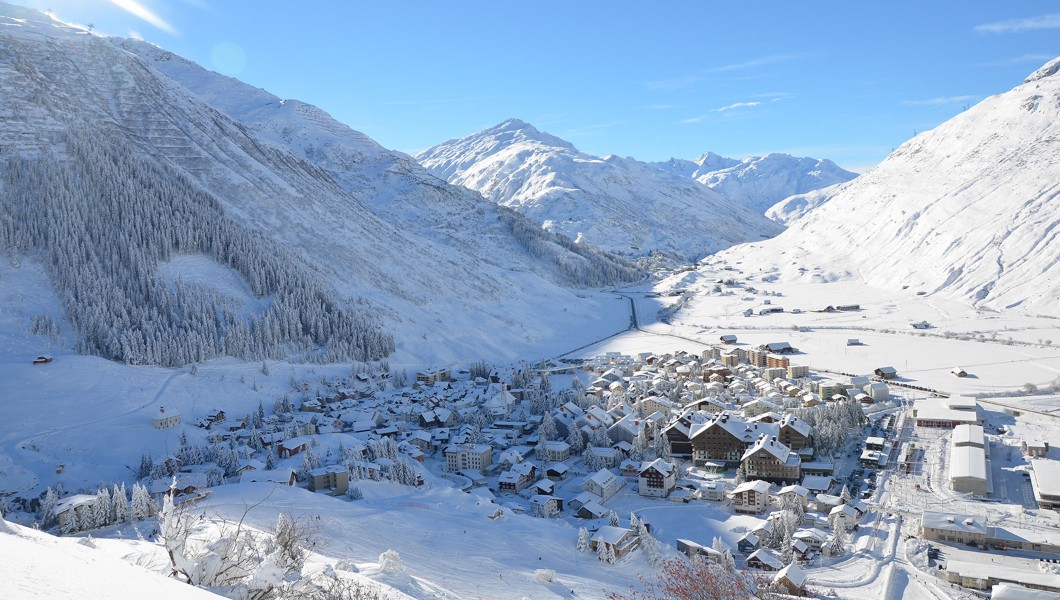 While you're on the slopes, make sure to check out the Après Ski Bar carriage of the Glacier Express train. The four-times daily service has panoramic windows and a full-service bar serving coffee and stronger drinks, so you can get the post-piste celebrations underway before you're back in the village.

---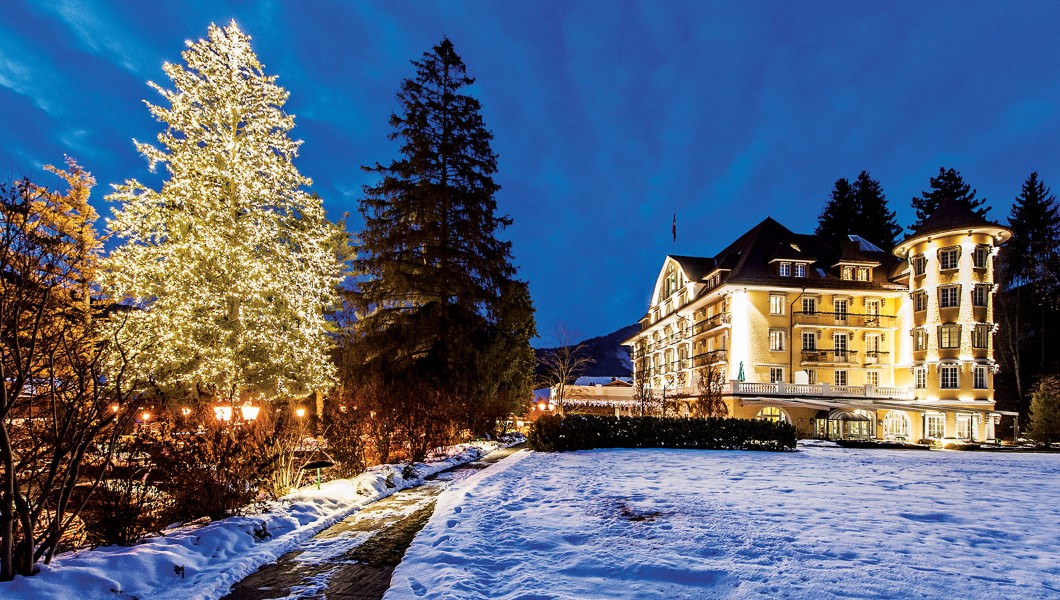 7. FARMHOUSE DINNER AT LE GRAND BELLEVUE GSTAAD
Gstaad, Switzerland
Have you ever peered out the window of your train, limo (or helicopter) at the secluded farmhouses that speckle the lower slopes of the Swiss Alps, and wondered what it would be like to live in one? Well now's your chance. Guests at Le Grande Bellevue Gstaad can take a horse-drawn carriage ride through the snowfields outside of town to a private farmhouse, where a romantic dinner of fondue and champagne awaits. When everything is prepared, your hosts will leave you to enjoy the seclusion and savour a taste of Swiss rural life.
The experience is one of several created this year by the hotel's owners, Daniel and Davia Koetser, who have drawn on their extensive local contacts to create a series of money-can't-buy experiences. Other foodie treats include a meal in a mountain hut or your very own mullet wine station on the slopes, or how about a meal for four inside the hotel's 'Krug Carnotzet' sauna barrel for truffled fondue or fresh sushi accompanied by Krug champagne?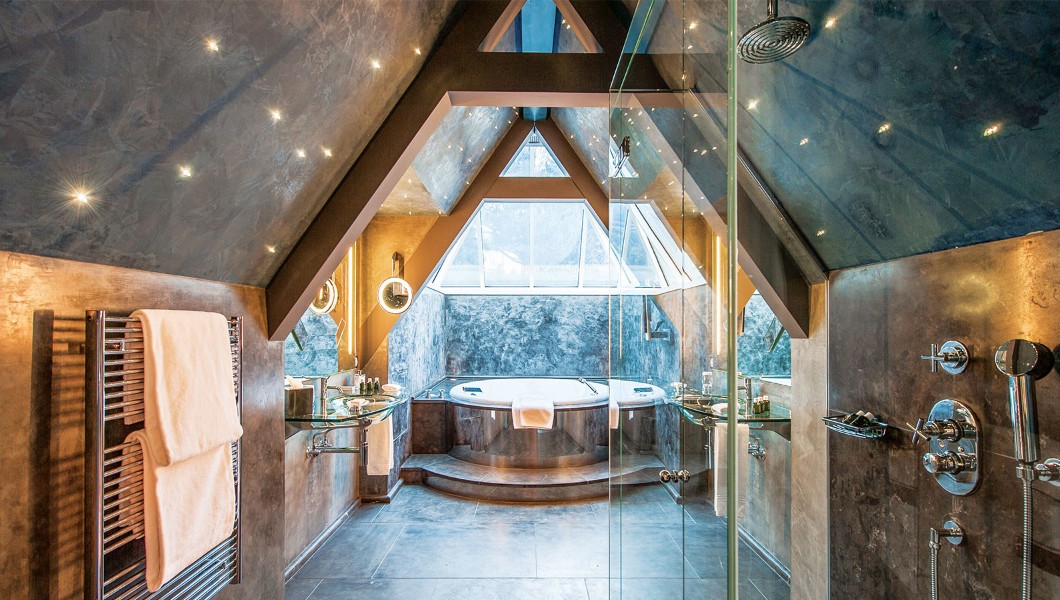 If food isn't your thing, the team at 57-room and suite Le Grand Bellevue can also organize private viewings at some of Gstaad's renowned designer boutiques, including Dolce & Gabanna, Adler, Chopard and Graff.

---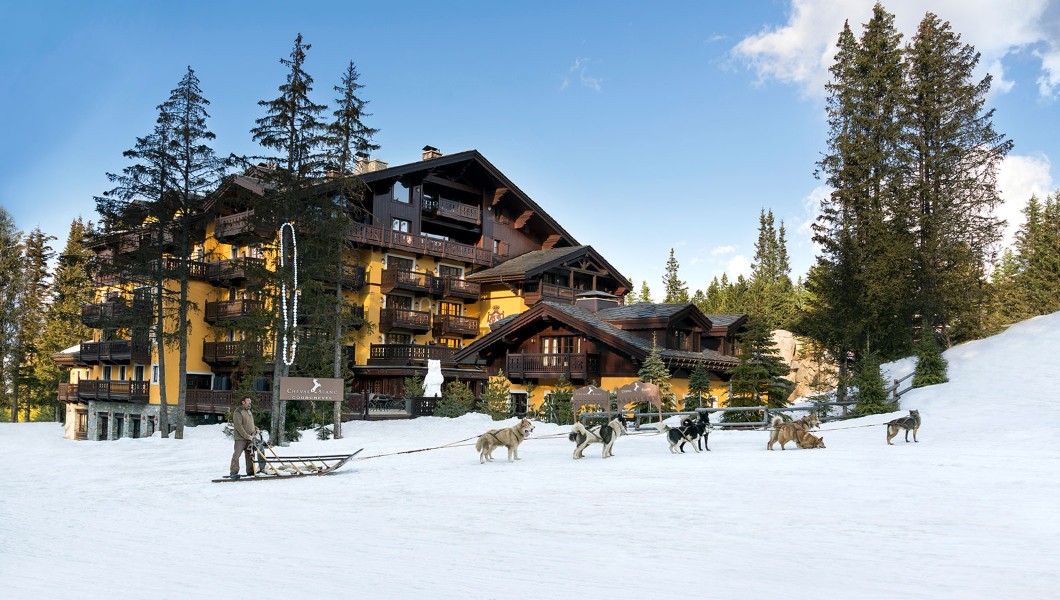 8. DOG SLED ADVENTURE AT CHEVAL BLANC COURCHEVEL
Courchevel, France
It's not only skiers who get to enjoy time in the snow; guests at LVMH's ultra-exclusive Cheval Blanc Courchevel have access to a selection of unique experiences that can be enjoyed without a chair lift in sight. For the ultimate family treat, a dog-sled expedition through the snowy forests surrounding Le Jardin Alpin promises a truly magical experience.
Wrapped up in warm blankets and sat upon comfy cushions, you'll travel through the forest behind a team of dogs, soaking in the incredible views and stopping off half way through the journey for a panoramic meal. Back at the hotel, warm up and refuel with a signature Yannick Alléno hot chocolate, and a private butler will present the children with a cuddly dog toy from WWF. If that all sounds a bit too tame, try the Extreme Altitude Experience and fly down from La Saulire peak via hang glider with a professional guide, or take to the skies in an early morning hot air balloon flight over the mountains and experience some of the most staggering views in Europe.