Knight Frank's Africa Horizons report shared that a surge in demand for luxury eco-tourism experiences is driving investment into sub-Saharan safari destinations, from private individuals, institutional investors and high-end chains.
Safari tour operator Go2Africa was reported in Southern Times as saying that emerging safari destinations such as Namibia, Zimbabwe and Zambia – all in sub-Saharan Africa – are now of more interest than the traditional destinations in East and South Africa.

In 2018 as well the following few years, the heightened interest for luxury eco-tourism has resulted in a number of new reserves, safaris and camps that are set to open, or refresh for new visitors.
---
1. Jack's Camp, Botswana

One such reopening is that of Jack's Camp in the Makgadikgadi, Botswana. It will start its rebuild in October 2019 and reopen with a luxurious new look in May 2020 to celebrate the camp's 25th anniversary.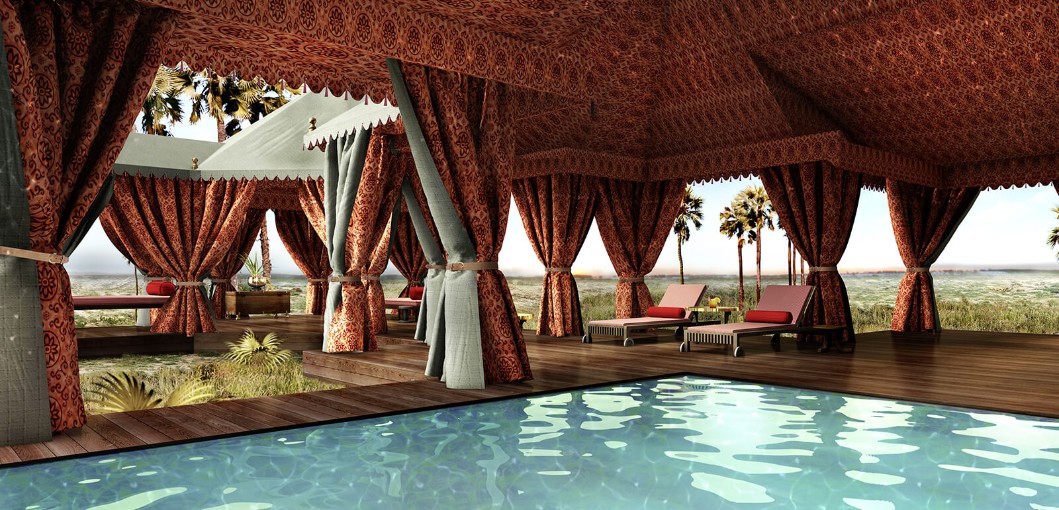 The new look Jack's will feature 10 spacious safari tents, almost double the size of the existing tents, with an interior floor area of 130sqm. Furnished with antiques that have been passed down through generations of the Bousfield family, the new larger guest tents will each have their own miniature natural history museum. Landscape-orientated to allow panoramic views of the salt pans ahead, seven twin tents feature two queen size beds and three double tents feature extra-length king beds. Each tent can accommodate a child on a third day bed in the living room.
---
2. Sapi Reserve, Zimbabwe

Located in Zimbabwe, the private Sapi Reserve will offer two new camps: the Sapi Explorers Camp and Sapi Springs Camp. The former, located along the Zambezi River, offers a base to explore the Sapi Reserve, Mana Pools and the Zambezi River. With five Explorers-style tents and each with en-suite hot and cold water showers and flush toilet, this camp opens on May 1, until January 10, 2020.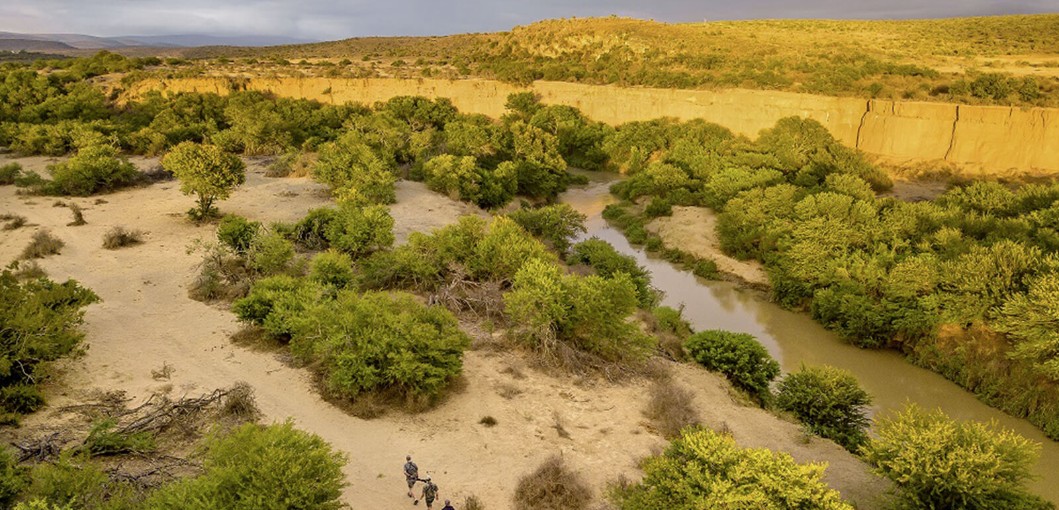 At Sapi Springs Camp, located inland along the seasonal Sapi River, guests have the opportunity to sleep under a canopy of indigenous trees. There are only three guest rooms, each offering a large comfortable bed positioned under a mosquito net on a raised outdoor sleeping platform. In addition, the room also offers a ground level sitting area, second bedroom and "en-suite" bathroom facility that includes a flush toilet and hot and cold water shower. Sapi Springs Camp will open on May 1 until the November 30 this year.

greatplainsconservation.com
---
3. Kwandwe Private Game Reserve, South Africa

South Africa's Kwandwe Private Game Reserve is introducing Winter Wilderness Walking and fly camping safaris from May 1 until September 30 this year. This new activity is inspired by the in-depth training Kwandwe's rangers undergo where they spend seven days traversing the reserve solo. The new Winter Wilderness Walking safaris invite guests to also delve deeper and explore this vast 22,000 hectare reserve on foot while enjoying evenings in a private fly-camp.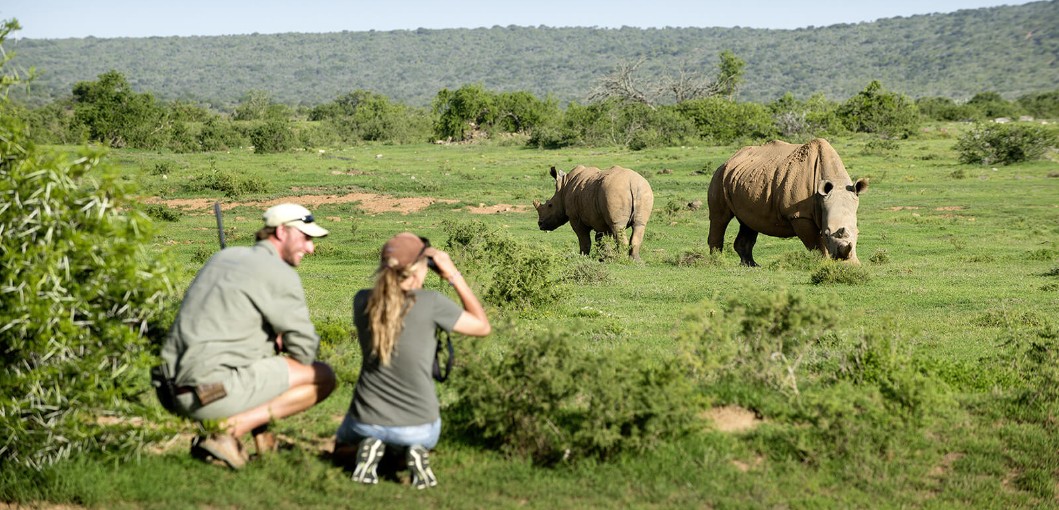 The camp for up to six guests is comfortable, simple and kept purposely natural. The canvas tents feature hot bucket showers and eco-bathrooms along with off-the-ground beds swathed in duck down duvets.

www.kwandwe.com/
---
4. Selinda Camp, Botswana

Botswana's Selinda Camp will soon open on June 1, 2019 with just three, one bedroom tented units under canvas ceilings and cooling thatch roofs. Each has a shaded open-sided inside/outside lounge, overlooking the private plunge pool and the Selinda Spillway beyond. In addition, the two-bedroom Selinda Suite is perfect for families and comes with a dedicated staff, wildlife guide and private vehicle.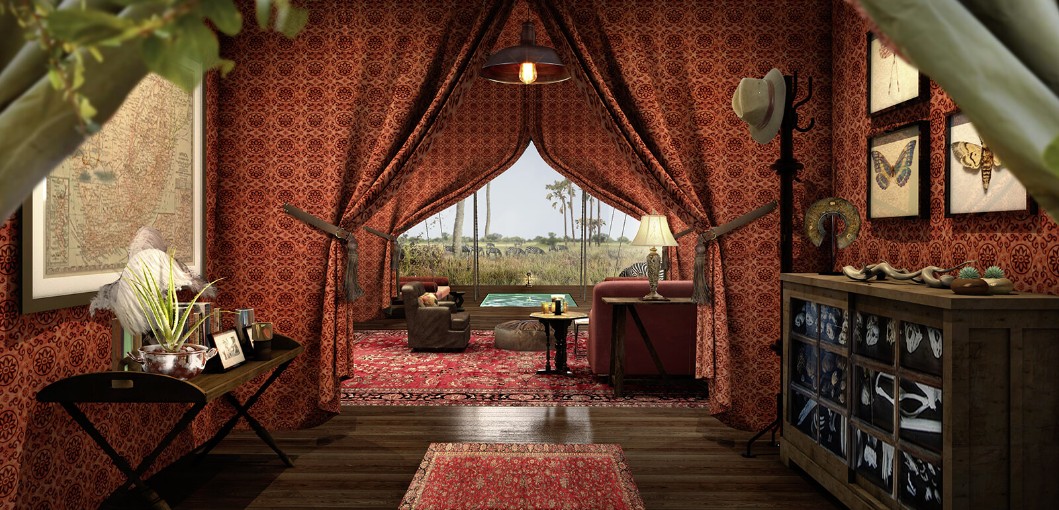 Guests at Selinda Camp will arrive by a combination of wildlife drive and finally a boat into camp (water levels depending). They will be able to do a variety of activities from day and night drives, walking, boating and catch-and-release fishing (subject to water levels) in the private, 130,000-hectare, Selinda Reserve of northern Botswana.

greatplainsconservation.com
---
5. andBeyond Sossusvlei Desert Lodge, Namibia

Conservation-led travel company andBeyond has revealed plans for a rebuild of andBeyond Sossusvlei Desert Lodge in Namibia – which will be ready for guests in mid-October 2019. The updated design pays homage to the surrounding untouched desert landscape and maximises scenic opportunities for guests while leaving as light a footprint as possible. The new building will comprise a series of glass, rock and steel pavilions built to withstand the extreme elements while providing the ultimate in guest comfort. Ten glass-fronted suites will spread out along the curve of the escarpment, and will frame the desert views.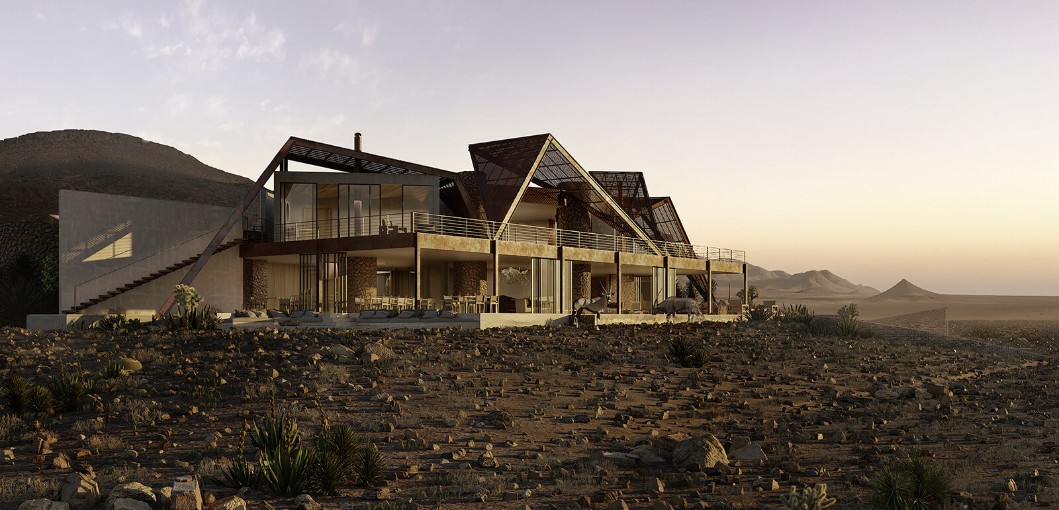 The bedrooms will be reconfigured to provide more space without increasing their physical footprint. Glass-to-ceiling windows enable views from every corner of the suite, while enlarged skylights over each bed allow guests to appreciate the night sky.

www.andbeyond.com