On August 25, 2016, the US National Park Service turned 100 – the birthday celebrations following a record-breaking year of some 307.2 million people visiting America's 59 glorious national parks, from the Great Smoky Mountains to the Grand Canyon. And what better way to say "happy centennial" than with a stay at some of the parks' finest lodgings?
Since its inception in 1916, the NPS has managed each of the United States' national parks, which have grown in number over the years to 59. At first, each national park was managed independently, with varying degrees of success – in Yellowstone, the civilian staff was replaced by the U.S. Army in 1886. The parks now fall under the jurisdiction of the United States federal government. (Pictured top; Glacier National Park, Montana; pictured below: Monument Valley, Arizona)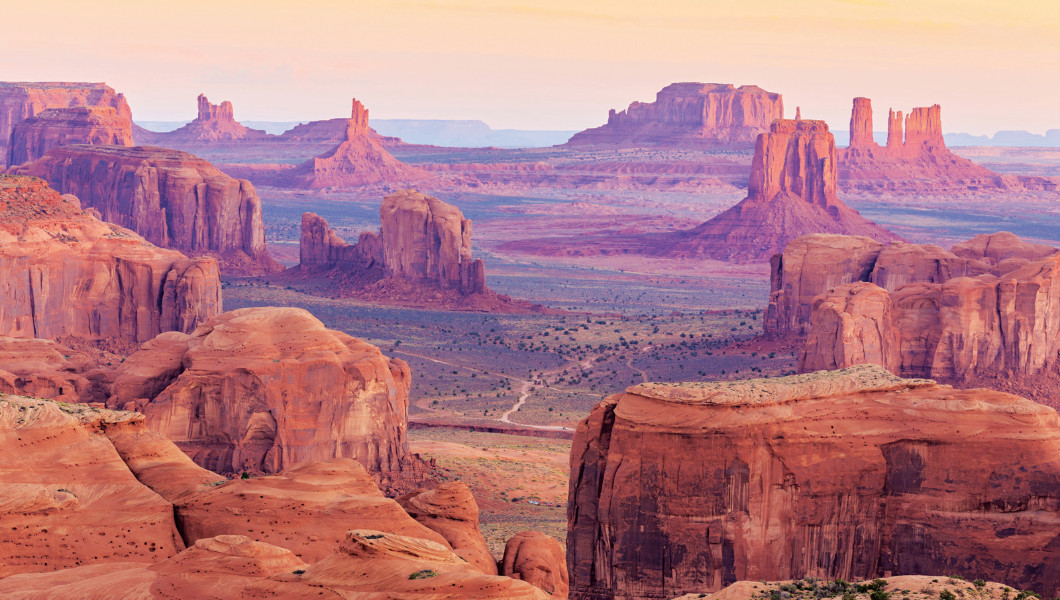 4 ways you can celebrate 100 years of the US National Park Service:
1 – PIC YOUR PARK: The NPS has created a dedicated website (picyourpark.findyourpark.com) where you can celebrate the centenary with a superimposed photo of you in your national park of choice.
2 – STAMP IT: The US Postal Service is celebrating the National Park Service's Centennial by issuing 16 new "Forever" stamps featuring national parks. The designs were unveiled one at a time between April 4 and April 22, 2016.
3 – COINAGE: The US Mint is commemorating the National Park Service's Centennial by issuing three limited-edition coins. The 100th Anniversary of the National Park Service Commemorative Coin Program includes a five-dollar gold coin, a silver dollar, and a half dollar clad coin. The beautifully crafted coins feature images of iconic park features, portrayals of cultural heritage and the exploration of nature, and the National Park Service's logo, the Arrowhead.
4 – VISIT: Quite simply, go and see for yourselves! The USA's national parks are some of the world most incredible destinations and there's no experience that will replace visiting them in person. (Below: Zion National Park, Utah)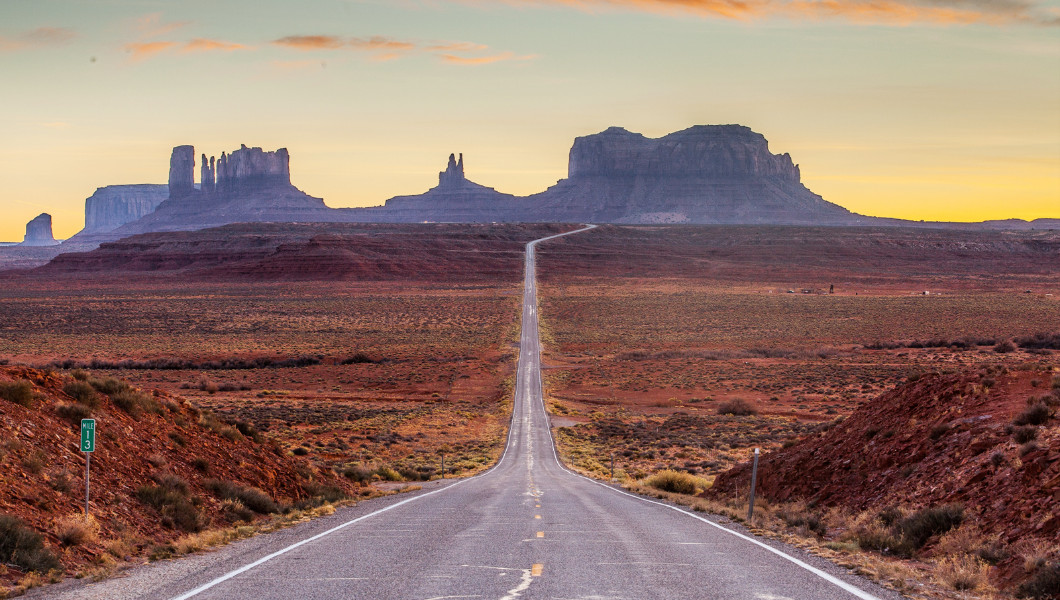 5 OF THE BEST US NATIONAL PARK RESORTS:

1 – Amangiri, Utah
Near Zion National Park, Bryce Canyon National Park, and Grand Canyon National Park (Arizona)
Snuggled within the rocky landscape of Canyon Point, Utah, Amangiri is a true all-suite luxury resort, complete with private pools, terraces and sweeping vistas of the Grand Staircase-Escalante National Monument. Wellness-loving guests can enjoy the floatation therapy pavilion, sauna, steam room, cold plunge and step pool, as well as the fitness centre and yoga pavilion – with yoga classes and guided hikes included as standard in your stay
www.aman.com/resorts/amangiri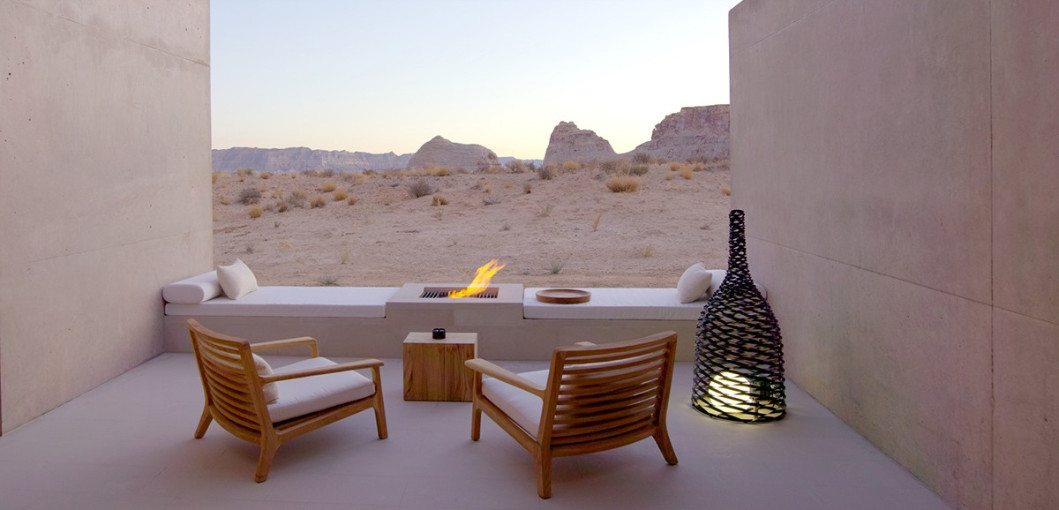 2 – The Majestic Yosemite Hotel, California
Yosemite National Park
The park's only AAA Four-Diamond hotel dates back to 1927, making it a historic landmark in its own right, with views of Half Dome, Glacier Point and Yosemite Falls just 2.4km from Yosemite Village. Expect grand sitting rooms, stone hearths, ornate tapestries and stained glass windows that transport you to a very different era of the USNP. Amenities include the year-round heated outdoor pool, a solarium, gift shop, and afternoon tea service.
www.travelyosemite.com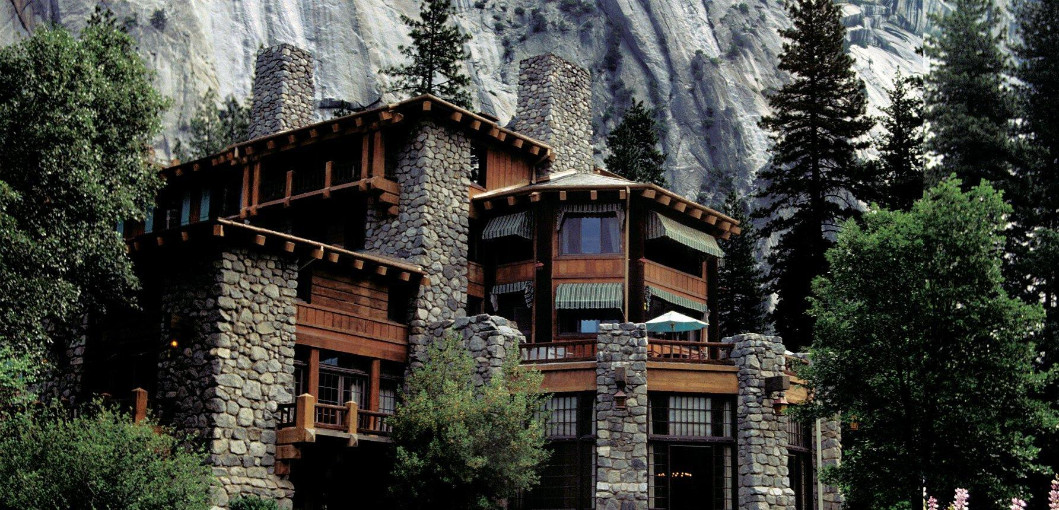 3 – Many Glacier Hotel, Montana
Glacier National Park
Welcome to the "Switzerland of North America", so named for both its distinctive architecture and uncanny Alpine-esque surrounds. While portions of the hotel will remain closed for most of 2016, due to extensive refurbishment, The Old House will be open for lodging with food available at the Ptarmigan Dining Room. The property was built by Great Northern Railway in 1914-15 on the shores of Swiftcurrent Lake.
www.glaciernationalparklodges.com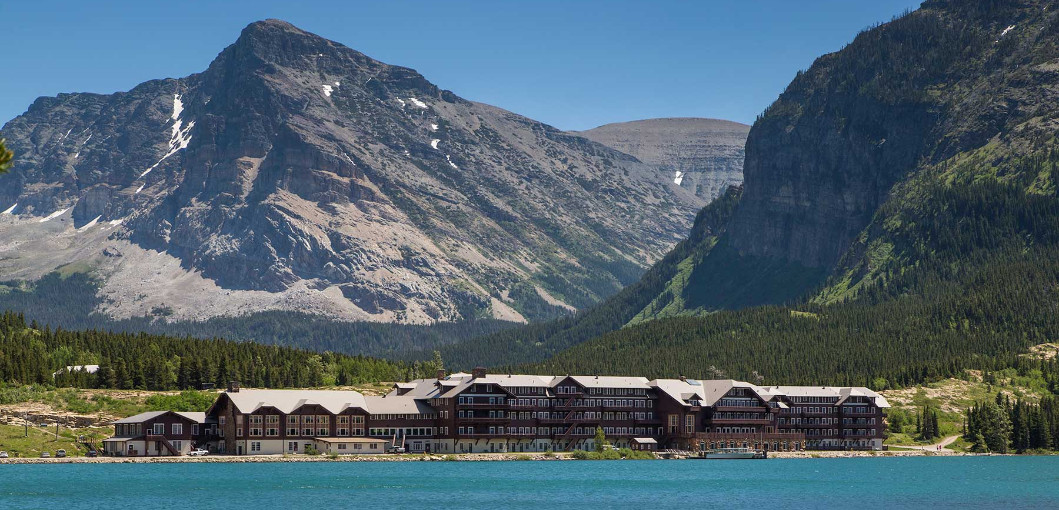 4 – Greyfield Inn, Georgia
Cumberland Island National Seashore
Dating back to 1900, Greyfield Inn was a retreat built by industrialist Thomas Carnegie for his daughter, which was later converted to an inn in 1962. The Carnegie family (of Carnegie Hall fame) still oversees the property, which retains its historic aesthetic on 200 unspoiled acres of land, stretching from Cumberland Island's western marshland to the North Atlantic coast. Many of the inn's guests stay for birding, swimming, biking, hiking, kayaking, fishing, and observing the island's wild horses.
www.greyfieldinn.com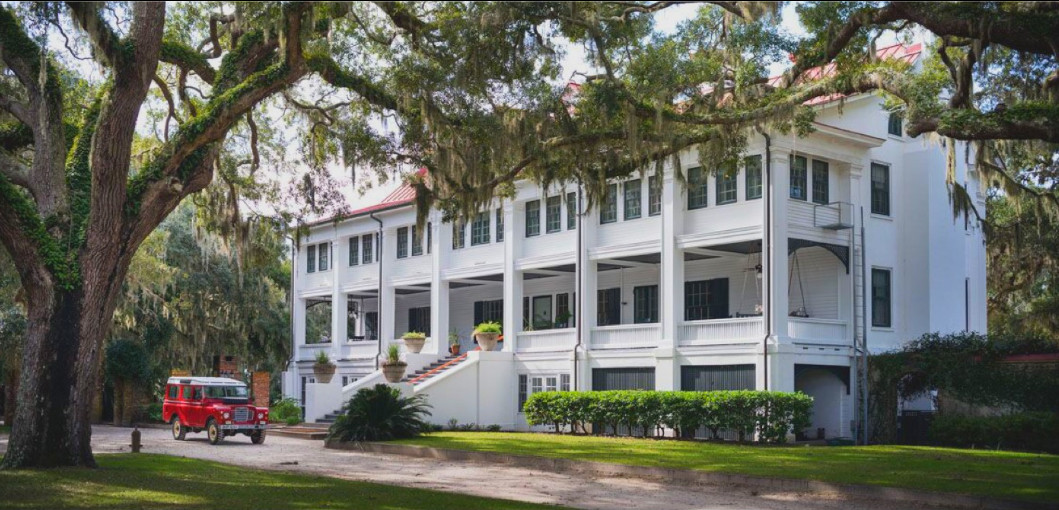 5 – The Ritz-Carlton, Bachelor Gulch, Colorado
Rocky Mountain National Park
Given you're in the heart of the Colorado "Rockies" it should be no surprise this Ritz-Carlton resort offers direct access to ski slopes on Beaver Creek Mountain. Each and every luxe room has mountain or valley views, with marble bathrooms, bespoke wood furnishings and classy fabrics – with some also boasting balconies and/or fireplaces. Suites have separate living rooms, with some offering dining rooms and kitchens, but you'll want to make time for gourmet American cuisine at Wolfgang Puck's Spago restaurant.
www.ritzcarlton.com/BachelorGulch