Based in Kenya, Jonathan and Angela Scott use their passion for photography to promote wildlife conservation and raise awareness of animals facing extinction. From encouraging discussion to highlighting habitat loss, climate crisis and human population growth, they firmly believe photography plays an essential role in creating change and driving awareness.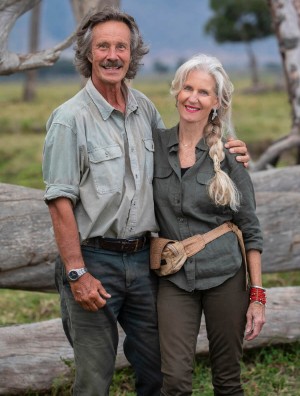 What are your top tips for the perfect wildlife photo?

Do your research on the area you are going to visit. Check what other photographers have produced and then try to create something different. The three big elements to think about are: great light; composition; and point of view (low or high angle). Low angle will make your subject look more impressive. Great light means early morning and late evening - the first and last ten minutes of golden light - and then if possible to shoot your subject side-lit or back-lit to create mood and emotion. Composition - try to avoid the horizon running through the centre of your frame - make either the sky or the foreground 2/3rds of your image if it is the dominant element.
If the sky is lousy then cut it out or make it a slither. Offset your subject. You don't want it smack in the middle of the frame. If you are taking wide angles of the landscape (and animals) make sure to have something large and dominating in the foreground, like a tree or elephant, to give a sense of scale rather than just pointing your camera at the scenery and pressing the shutter. Every shot should be thought about, unless there is dramatic action, and you are just shooting a fast frame rate – and things are happening so fast you barely know what is happening.
Tell us about the Sacred Nature Initiative and what called you to work in raising this kind of awareness?

Increasingly concerned by the impact of the burgeoning human population on the earth's wild places, our mission is to evoke our historical relationship to the natural world through our latest book Sacred Nature: Life's Eternal Dance (HPH), and to take that message to destinations around the world. We are creating a series of Exhibitions and multimedia Lectures designed to stir the imagination and rouse people to action on behalf of the natural world – hence the Sacred Nature Initiative.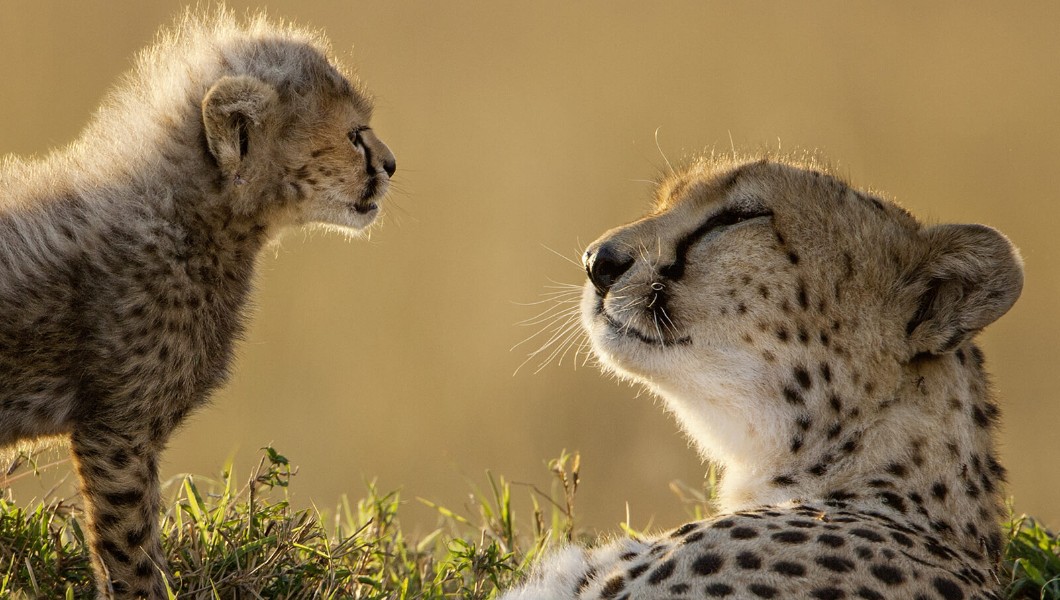 We are now working on volume two of Sacred Nature: Life's Eternal Dance to take it to another level. We believe that there has never been a better time to deliver our message. People are starting to listen. Concerns about climate change – call it climate crisis – and loss of species (biodiversity) from plants to reptiles, marine animals, birds and animals. A million species are at risk. Our future is intricately linked to the health of the planet and children are taking a stand - demanding that the older generations take responsibility for mistakes of the past rather than making excuses or dismissing their concerns as unfounded.
We must rekindle the reverence that our hunting ancestors felt for their animal brethren. There is no time to waste. We must speak out on behalf of our last wild places and their remarkable inhabitants, nurturing that indefinable sense of spirituality that is born of nature and that makes us human. We have spent the past 42 years exploring the natural rhythms that permeate the African bush in a place close to our heart – the Mara-Serengeti in East Africa – to illuminate life's eternal dance.
Our son, David Scott, selected images from our life's work that draw the viewer closer, to see more intimately the essence of the creatures that we have photographed so that they might in some way speak for themselves, mirroring their view of their world and ours. Elephants, rhinos and big cats are under siege from the burgeoning tide of humanity and man's insatiable exploitation of the planet/s natural resources like never before. There are just 400,000 wild elephants and 20,000 lions still roaming Africa's wild placed. Driven from the land, slaughtered for their ivory tusks, hunted as trophies and killed due to conflict with man and his domestic stock, Africa's charismatic wildlife is doomed if we do not act now.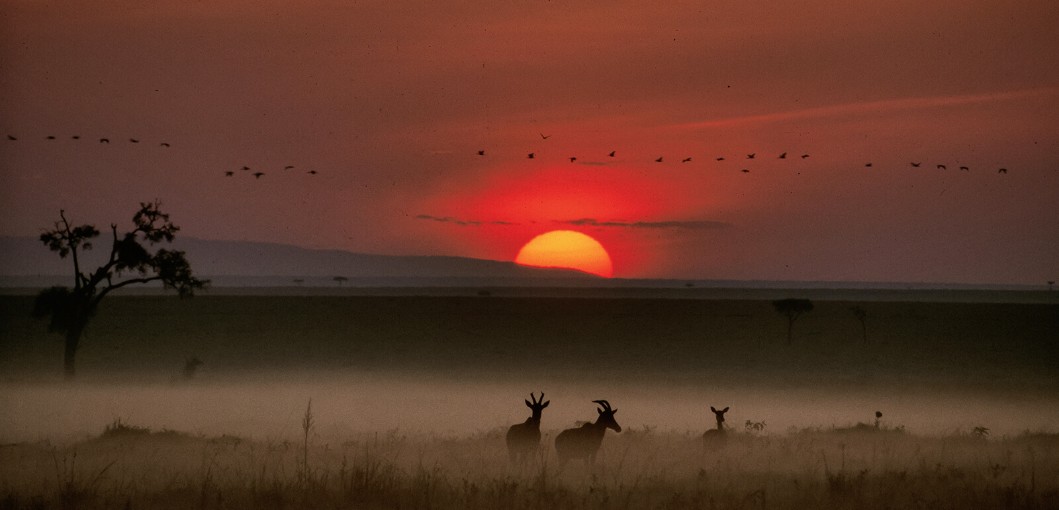 For luxury travellers looking to go on a safari, what can they do to be mindful of the environment and conservation issues?

Wildlife based tourism is an essential part of many African countries conservation strategies. Kenya banned trophy hunting and the sale of wildlife products in 1977 believing that their wildlife was worth more alive than dead. Southern Africa adopts another strategy of utilising wildlife for game ranching for meat and hides and items sold in curio shops - and trophy hunting. Trophy hunting is a hugely controversial subject and Angie and I find it an anathema that in todays world people should still be allowed to kill wild animals for sport – for pleasure. Some would argue that trophy hunting can provide an income for local communities and help to protect wilderness areas that are not suitable for wildlife based tourism and where wildlife is seen as more of a nuisance to local people than a blessing.
It seems that in the main wildlife must pay its way if it is to survive and that only if conservation initiatives benefit local communities will wildlife and wild places still be able to thrive. When you are on safari there are a number of things you can do to help lessen the impact of your visit. Plastic bottles are rapidly disappearing from camps and lodges and most facilities now provide water holders that you (or they) top up throughout the day. Hopefully you will be briefed on safari etiquette before you leave for your first game drive.
The main do's and don'ts to are to listen to your driver-guide; keep as quiet as possible when close to animals; try to not get too close - and don't make sudden movements that might alarm even the most habituated lion or elephant; be respectful to the animals; and considerate to fellow guests; don't try to follow a hunting predator – give them a wide berth if you want to reposition to try to capture the hunt; be sure not to disturb the prey animal that the predator is hunting.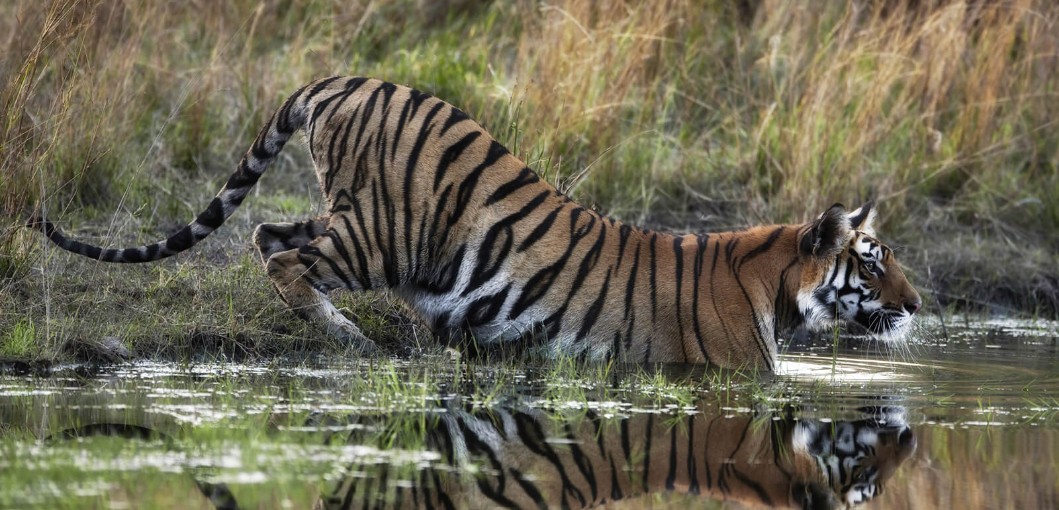 If an animal is accompanied by young then it is particularly important to keep quiet, not make sudden movements and not to get closer. If you can see that your presence is disturbing an animal then back off and don't block the path that a mother is taking with her cubs as she may have spent hours waiting for the right moment to move her young to a safe location. If you force her to alter course you may inadvertently be endangering her young. Choose camps and lodges that have an "Eco-rating" – ones that are environmentally friendly – and careful about waste management, drinking water, and removal of rubbish.
In the Maasai Mara the Wildlife Conservancies situated along the boundary of the Reserve offer a different kind of wildlife experience with less vehicles and a higher standard of driver-guide training. You may find this preferable to staying in a camp or lodge inside the Reserve and can always choose to pay an additional fee to enter the Reserve if there is something particular that you want to see, such as a river crossing during the annual wildebeest and zebra migration that move in to the Mara during the dry season from June to October. Don't just take photographs. Spend time just looking, smelling and savouring the wilderness. And finally, bring good binoculars and spend time just enjoying the wonder of the birdlife.