SWISS BLISS: Giardino Ascona hits 30
Not only is Giardino Ascona celebrating its 30th year of "casual luxury" this month, it's now the first five-star hotel in Switzerland to offer authentic Ayurveda treatments based on the 5,000-year-old system of ancient Indian medicine. Staying in luxurious surrounds in Ticino, the Italian part of Switzerland – moments from the Mediterranean-tinged Lake Maggiore – the hotel's team of specialists, all of whom are fluent in both German and English, have curated a number of packages catering to mums-to-be, detoxers and even family Ayurveda breaks.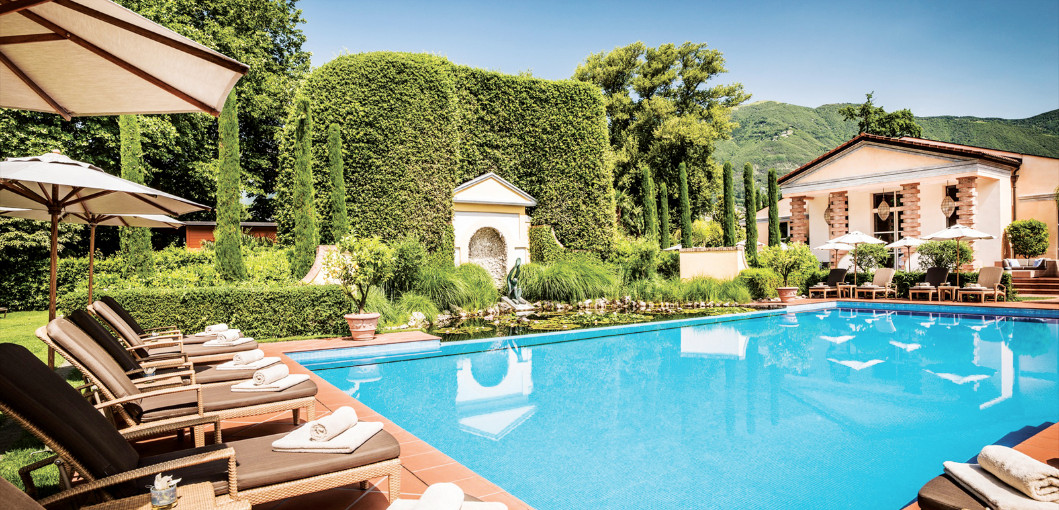 Designed for those who need to slow down, the six-day "Ayurveda Restart" is our choice; the package includes daily yoga and breathing exercises and treatments such as Shirodhara (pouring oil over the forehead) along with a series of massages from Shiroabhyanga to Abhyanga, as well as a meditation workshop to gain deep relaxation.
PRICE: From CHF1,890 (US$1,969); special hotel rates for Ayurveda guests from CHF220 ($229) per person per night in a double room
AVAILABLE: Now
BOOK: www.giardino-ascona.ch
---
ALPINE THRILLS: Explore the Italian Dolomites
If fighting for space on a crowded Mediterranean beach sounds more nightmarish than peaceful, why not head for the Alpine heights with your brood this summer, choosing from the picturesque French resorts of Chamonix or Megeve in the Italian Dolomites. Scott Dunn's "Chill & Thrill" programme is designed especially for families travelling with teenagers, and you couldn't find a better outdoor playground for them to stretch their legs – or activities, with hiking, geo-tagging, white-water rafting, canyoning, kayaking, treasure hunts and visits to adventure parks.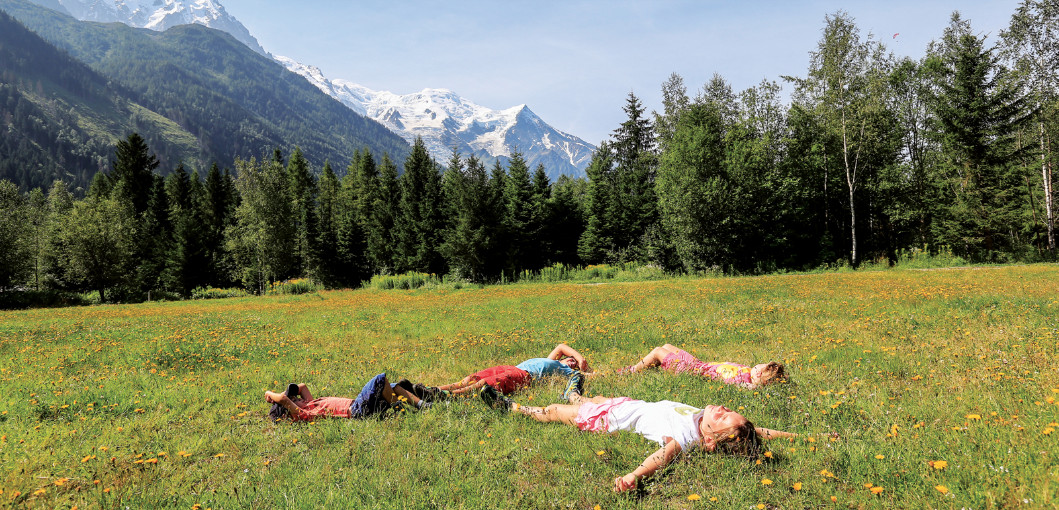 The itinerary allows downtime for teens to recover from a busy school term and adventurous activities to challenge and broaden their minds, while the accommodation ranges from the traditional farmhouses and chalets in Megeve to famous properties like Hotel Mont Blanc in Chamonix, with an outdoor swimming pool and a Clarins spa. And as for arranging private mountain guides and local cultural tours, you can leave all that to Scott Dunn – allowing you more time to focus on your family.
PRICE: From AED 7,525 (US$2,048) per person, based on a family of four sharing on a B&B basis with return Emirates flights from Dubai and private transfers.
AVAILABLE: Now
BOOK: www.scottdunn.com
---
PHOTOGRAPHY PROWL: The Big Cat Photo Safari
One sure to thrill the photography buffs, Frontiers has announced a one-off, two-week luxury "Big Cat Photo Safari", inviting keen snappers to fine-tune their skills with renowned photographers and guides Barry and Cathy Beck. The 14-day adventure encompasses Zambia, Zimbabwe and South Africa with transfers via light aircraft and stays in eminent safari camps like Zambia's Toka Leya Camp and Shumba Camp, and Zimbabwe's Linkwasha Camp. After taking in Victoria Falls, a tour of Livingstone town and Livingstone Museum, a sunset river cruise and a visit to a local African village, hone your skills with an itinerary squarely focused on the big cats.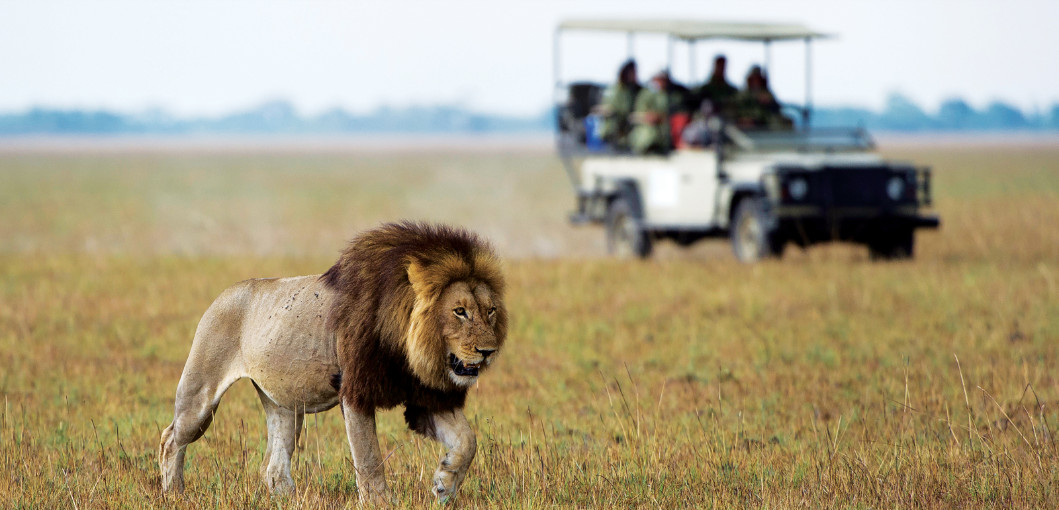 Witness lion, cheetah and leopards prowling through southern Africa's most captivating reserves like Kafue National Park and Hwange National Park, followed by three full days exploring one of the continent's most historic private game reserves, MalaMala. It's best to book this one quickly, however, as places are limited to just 12 people.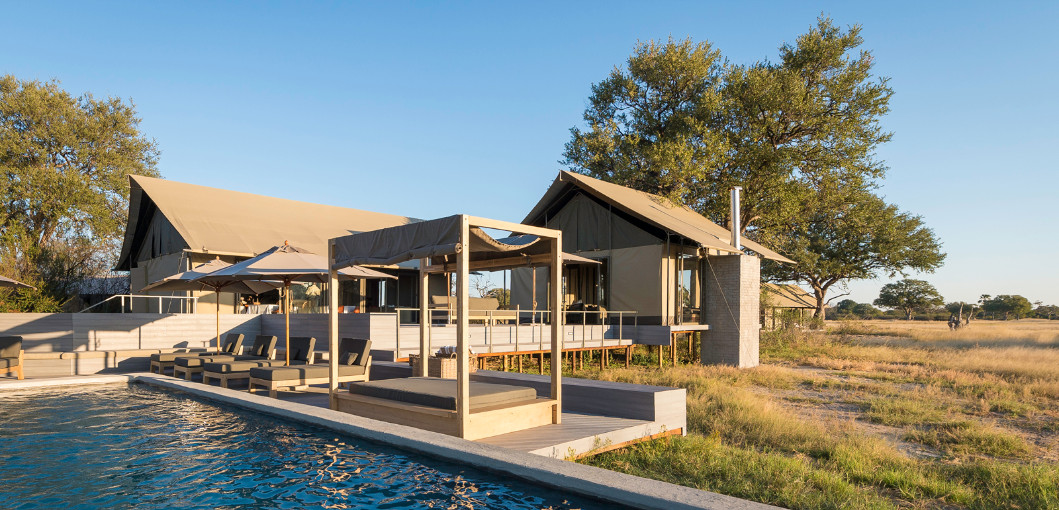 ---
PACK FOR PHUKET: The suite life with Iniala
Phuket is littered with enviable accommodation, but for exclusivity there are few better choices than Iniala Beach House. A swift 20 minutes from the airport, it's a blink of the eye before you're dipping toes in the pristine Andaman Sea and getting comfortable in one of the boutique resort's 10 suites, which are split between three unique villas and a romantic one-bedroom penthouse. Each villa includes its own spa and outdoor pool to maximise on privacy, ideal for romantic escapes and family getaways alike.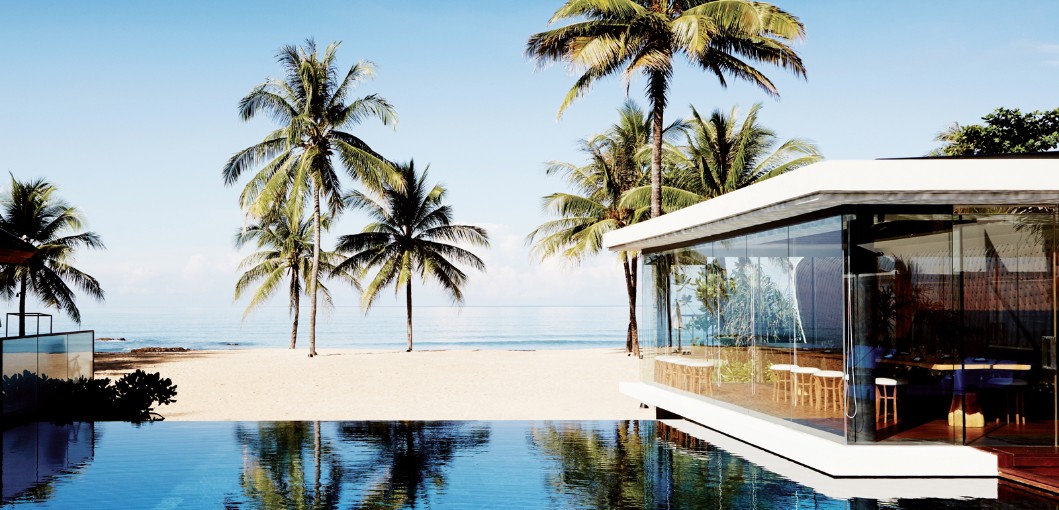 Amid Iniala's contemporary design that fuses modish style with traditional Thai architecture, guests will find world-class dining at Michelin-starred Aziamendi, a discrete Kid's Hotel with kid-focused activities and sleeping nooks, and a holistic spa philosophy that comes to you. With special summer rates available, it's an ideal destination to retreat to as the mercury rises in the GCC.
PRICE: Summer rates from US$1,750 per night
AVAILABLE: Until September 20
BOOK: www.iniala.com
---
TOUR BE SURE: The Grand Tour of Ireland
Next month marks the maiden voyage of Ireland's first luxury touring train, opening up a remarkable way to explore the dramatic coastline and fascinating cities of the Emerald Isle. With journeys ranging from two to six nights, 20 en-suite cabins, an observation deck and two sophisticated dining cars accented by Waterford crystal vases, relaxed greys and warm woods, Belmond Grand Hibernian will make its inaugural journey, "Legends and Loughs", from Cork to Killarney, and Galway and Westport with stops to explore Jameson's Whiskey Distillery and kiss the Blarney Stone.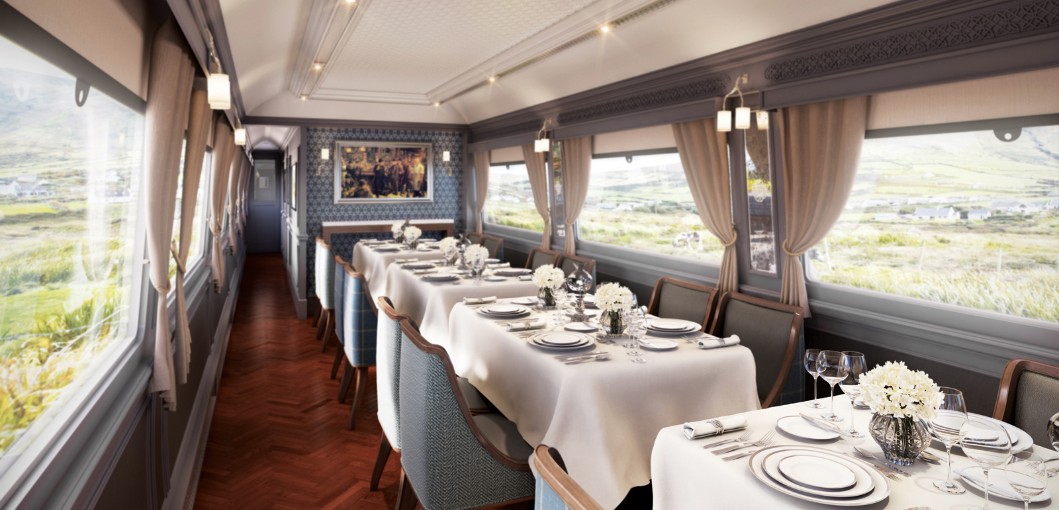 The seven-night, aptly named "Grand Tour of Ireland" also encompasses Ashford Castle and the vibrant Irish capital of Dublin to see Trinity College, the 12th-century St Patrick's Cathedral and the lively Temple Bar district. After a stop in Belfast for The Titanic Experience – an intriguing glimpse into the history of the famed ocean liner – Giant's Causeway is next. Throughout the journey, passengers will travel in style and comfort, with all meals, drinks, entertainment and excursions included. Truly one for the rail connoisseur.
PRICE: The Grand Tour of Ireland is priced at €7,722 (US$8,707) per person
AVAILABLE: From August 9
BOOK: www.belmond.com
---
FRONTIER FLIGHT-SEEING: A wild Alaskan adventure
Ker & Downey's nine-day "Alaska Adventure: Wild Frontiers" traverses the flawless wilderness along the state's southern coast, but high thread-counters needn't worry: this is very much a luxe-adventure that involves staying at splendidly upscale backcountry accommodations with private helicopter trips throughout. An average day will have you peering out of the chopper at an unmatched view of Mt. McKinley in Denali, the tallest mountain in the United States, and staying somewhere incredible, such as the exclusive Winterlake Lodge, where guests will be treated to guided hikes along the famed Iditarod Trail, fly-casting lessons on Finger Lake, heli-skiing or dog-sledding (depending on the season) followed by more private flight-seeing expeditions to ogle at deep ocean fjords and spectacular mountains.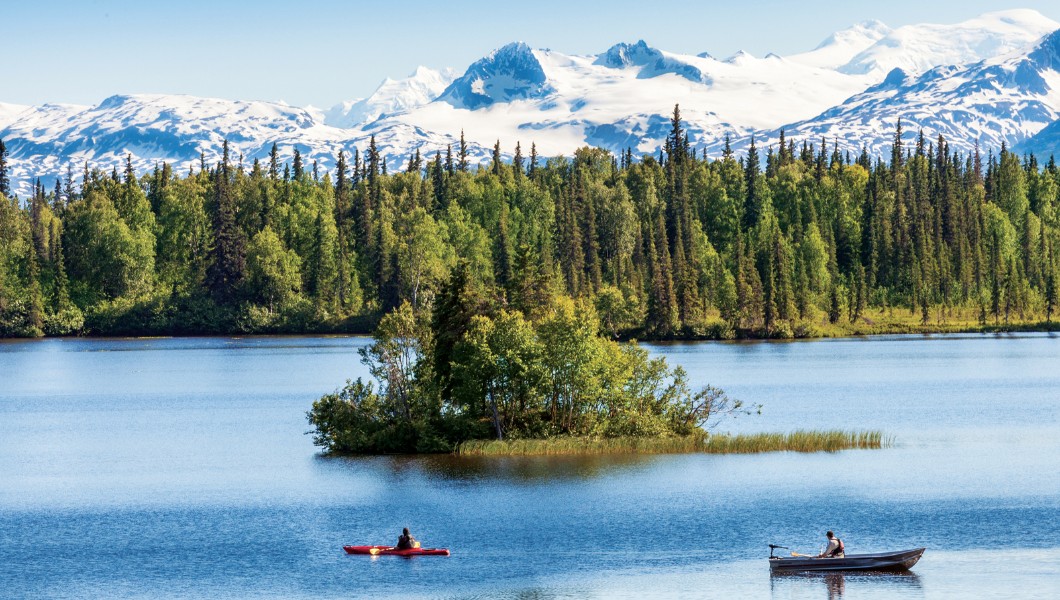 Then it's onto the serene waterfront Tutka Bay Lodge for complimentary massages, wine and cheese tastings, and an exclusive brown bear viewing excursion along the Katmai Coast. Alyeska Resort, a lavish ski resort with Avugiak Inuit sculptures and turn-of-the-century Edward Curtis photography is next, where skiing the winter slopes, indulging in world-class mountaintop dining, and embarking on a private glacier cruise along Prince William Sound tops off this honest-to-goodness, once-in-a-life-time experience.
PRICE: From US$19,380 (land price only) per person
AVAILABLE: Until September
BOOK: www.kerdowney.com
---
THE MIDAS TOUCH: Mind-body serenity in California
Being at one with nature and luxuriating at the spa could take up all your time when staying at the Golden Door, a Japanese-styled, luxe mind-body retreat located in a serene valley a few kilometres north of San Diego in California, but now you can leave the resort brandishing newfound culinary skills with the Golden Door Cooking School. Spanning seven days, the immersive, hands-on experience aims to equip guests with practical skills to create organic farm-to-table cuisine. Daily three-hour sessions with executive chef Greg Frey, Jr. and the Golden Door culinary team run through knife skills, stocks and sauces, and vegetable preparation, with every session culminating with a delectable farm-to-table feast made from scratch.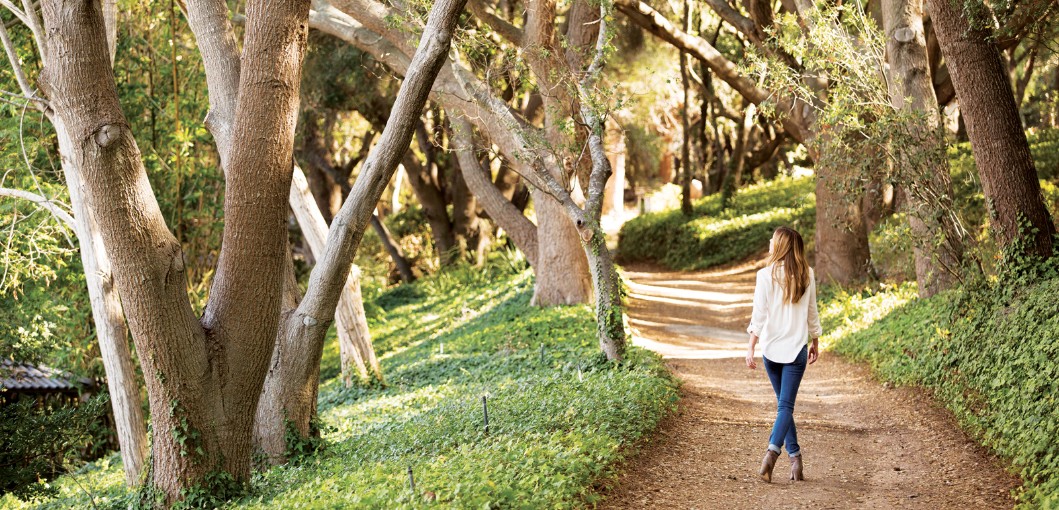 The week also includes educational workshops on bio-intensive gardening and nutrition, special sessions with culinary experts, renowned chefs and fishmongers and tours of a local farm and the Golden Door's own organic vegetable garden, citrus and olive groves, and bee farm. Of course, it wouldn't be a proper stay without some holistic pampering, with Golden Door massages and body and facial treatments scheduled every afternoon, and activities like yoga, archery, hiking, cardio boxing and fencing offsetting any kitchen gluttony.
PRICE: US$10,850 for cooking school and a seven-night stay

BOOK: www.goldendoor.com


AVAILABLE: July 31-August 7 (women only) or August 28-September 4