It was like dancing on a cloud. That's what I remember most about the time I went heli-skiing in Whistler, an immense lick of marmot-filled, upland landscape in Canada's otherwise lesser trammelled west. In British Columbia, less than two hours from Vancouver, the resort can be reached via an undulating, panoramic – and, frankly, harrowing – road called the Scenic-to-Sky-Highway. You'll arrive, encircled by mountains, shadowed by towering pines, to feel startlingly tiny amid the enormity of this boldface nature. Steeped in the snow, your heart will quicken, not from the altitude, but from the grandeur of such a soul-touching setting.
Already a popular mountain resort, Whistler Blackcomb gained worldwide attention in 2010 when it hosted the Winter Olympics and Paralympic Games. Before that, one might argue, it was the secret that North American skiers – and the expats that shuttled over to work the winters – wanted to keep. This unspoiled mecca of vertical runs, sweeping bowls, eye-spinning ledges, and thigh-tiring glaciers was somewhat unbridled and raw. Its aura of wildness, while beautifully organised and monitored by authorities, awakened an inner pioneer spirit that made me (and other skiers) feel as if we had been transformed into the wind, blowing down any of its plethora of slopes, becoming one with nature. Before the Olympics trumpeted the remote perfection of the place, in fact, one could ski all day and not see anyone – at least not until the end of the day, when the crowds converged for après-ski cocktails, around a crackling fire.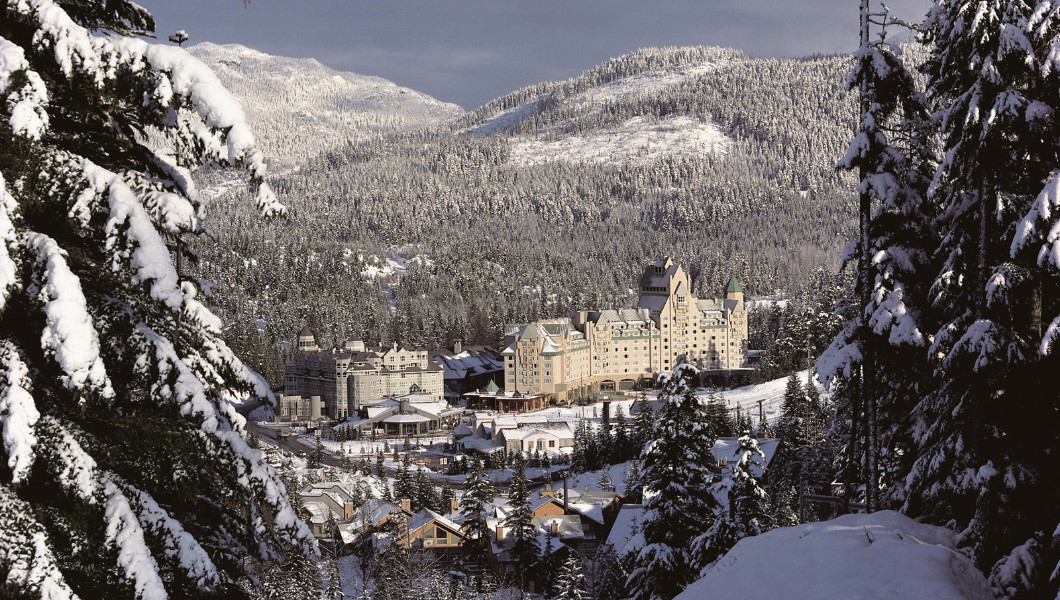 Today, a slew of new hotels and support businesses have signalled the continued development of this mighty terrain. Vail Resorts, a mammoth of the industry, bought the resort in 2016, creating a partnership among giants, which includes Park City Resort as well as others. And luxury abounds, particularly at the 539-room Fairmont Chateau Whistler, at the base of Blackcomb Mountain with ski-in/ski-out pampering and palatial-like architecture; and Four Seasons Resort and Residences Whistler, in Blackcomb Mountain's Upper Village, just steps from the Peak 2 Peak Gondola with 291 lodge-style rooms, suites and mountain-view residences. Yet, in spite of so much attention, Whistler hasn't lost its head. The village, which occupies a slot between two mountains (Whistler and Blackcomb), reflects the joy of life lived in the outdoors. Residents value simple pleasures – like the advent of a huge snowstorm, which may close the town's shops for a few hours just so employees won't miss the chance to don their skis and burst through a thick carpet of newly fallen powder.
Today, boarders and skiers may still find themselves solitary when carving the mountain. That's because the resort encompasses more than 8,000 skiable / shreddable acres. It embraces more lifts, terrain and vertical feet than any other ski area in North America. In short, it's a behemoth that can feel like an intimate hideaway.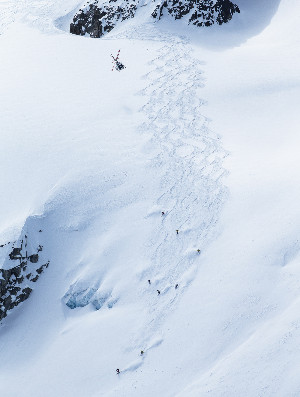 Today, boarders and skiers may still find themselves solitary when carving the mountain. That's because the resort encompasses more than 8,000 skiable/shreddable acres. It embraces more lifts, terrain and vertical feet than any other ski area in North America. In short, it's a behemoth that can feel like an intimate hideaway.

Frosted like a gingerbread hamlet in winter, Whistler's village looks good enough to eat. Its main artery, Village Stroll, is a pedestrian path which feels like a festive parade. Day or night, bundled up, boot-wearing revellers march along, greeting one another and perusing the restaurants, coffeehouses, shops, bars and sporting goods boutiques that compete for business. In the evenings, people gather for the show stopping Fire and Ice performance at the foot of Whistler Mountain – a highlight for children, including my kids. The show features a "ring of fire" that seems to dangle in the chilly air. After shooting down the mountain at heart-stopping speeds, a band of super-athletes jump through it, their antics a heady celebration of a day well skied, a metaphor for how we all feel after coming safely off the mountain.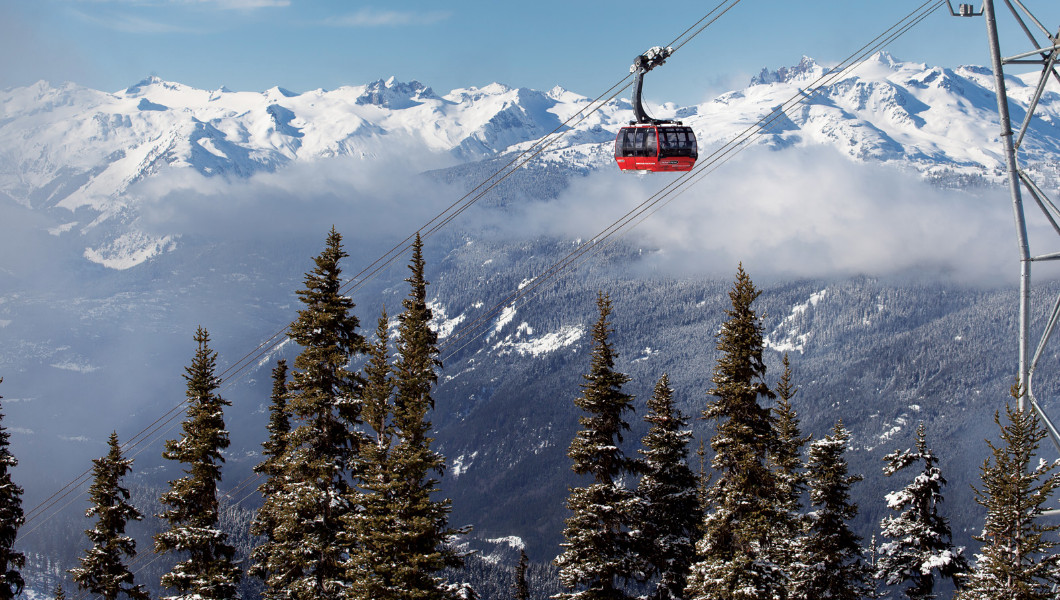 Those not found leaping through fire (or watching the show) will most likely remain in cosy bars, still layered in their skiwear, their après hours turned to the ritual of "shotski". The winter booze spectacular involves multiple imbibers drinking a shot simultaneously with thoughtful choreography from a single ski, outfitted with bindings, specially designed to hold shot glasses. You simply need to tilt in unison and tipple. Even in the summer, travellers tread to Whistler to ride its Peak 2 Peak Gondola, a tri-cable lift, which links Blackcomb Mountain's Rendezvous Restaurant with Whistler Mountain's Roundhouse Lodge. The highest and longest lift in the world, the gondola transports wintertime skiers in 20 minutes between the adjacent mountains, through a haunting mist of otherworldly clouds. While the entire gondola showcases riveting views of snow-capped peaks and immerses riders in utter sense of place, the two glass-bottomed cars are the ones to nab – they provide a surreal panorama, a magic-carpet ride across the massive resort.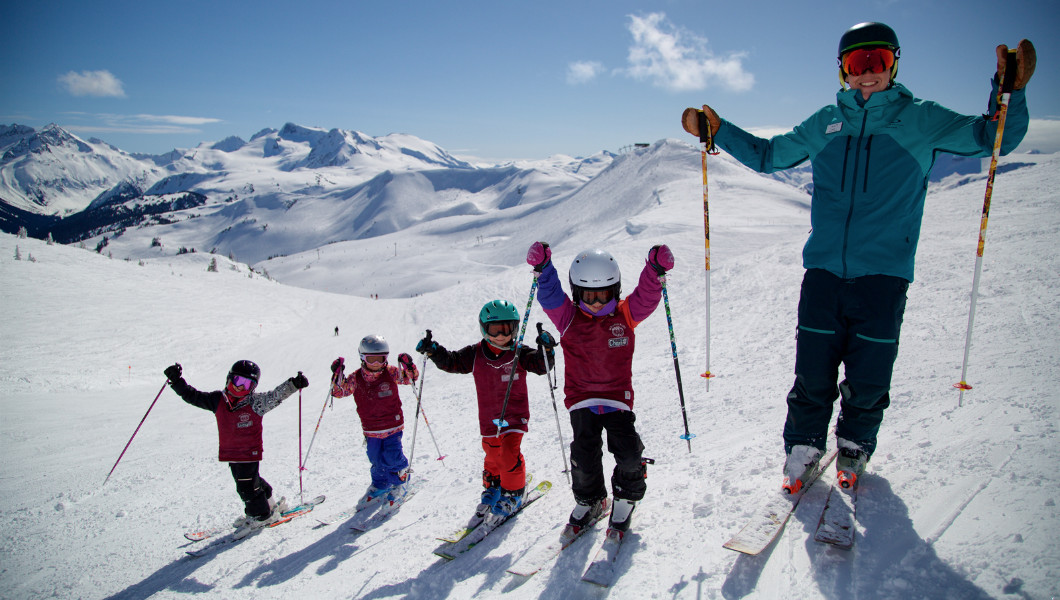 Perhaps the biggest problem at Whistler, which has terrain suitable for every level of skier, is deciding where to traverse. With two snow parks (including one halfpipe park), the resort comprises 20 per cent novice slopes and 25 per cent expert sheers, chutes, couloirs and cliffs. Powdery bowls, tree-studded glades, groomed trails and alpine-above-the-tree skiing provide intermediate boarders and skiers with ample diversity. Test your mettle on Whistler Mountain's 11-kilometre long Peak to Creek, which challenges with an exhilarating elevation difference of 1,530 metres. Expect to feel that one in your legs the next morning. Despite the resort's largesse, a bevy of skiers (and I've been one) can't resist the urge to ski off piste. Heli-skiing, which the Whistler area has offered since 1981, provides a safer way to experience the liberating infinity of taking a mountain without signage or boundaries of any kind, allowing you to access off-trail parcels of delicious, fresh, untracked snow by helicopter. Guided tours monitor the mountains, electing from a revolving cache of supreme locations for both intermediate and advanced skiers/boarders.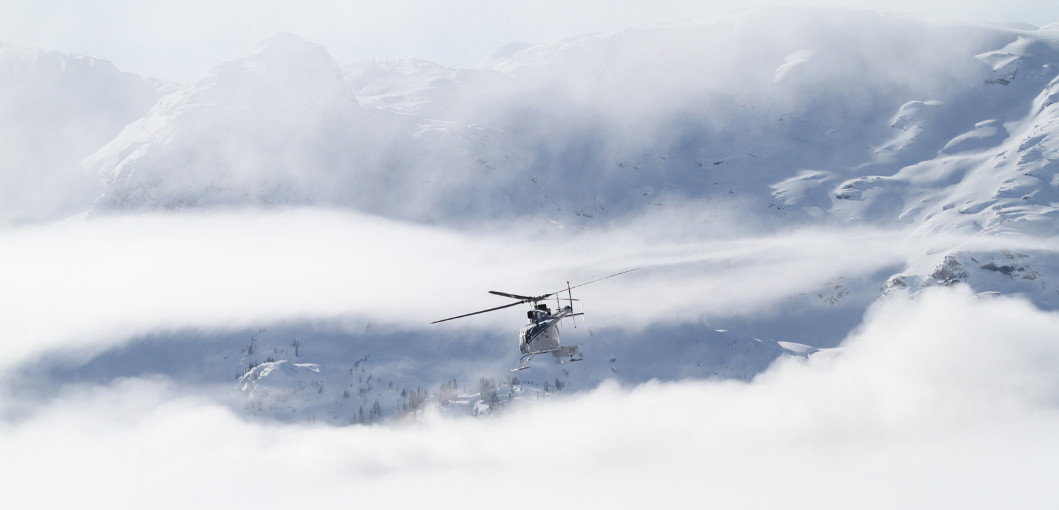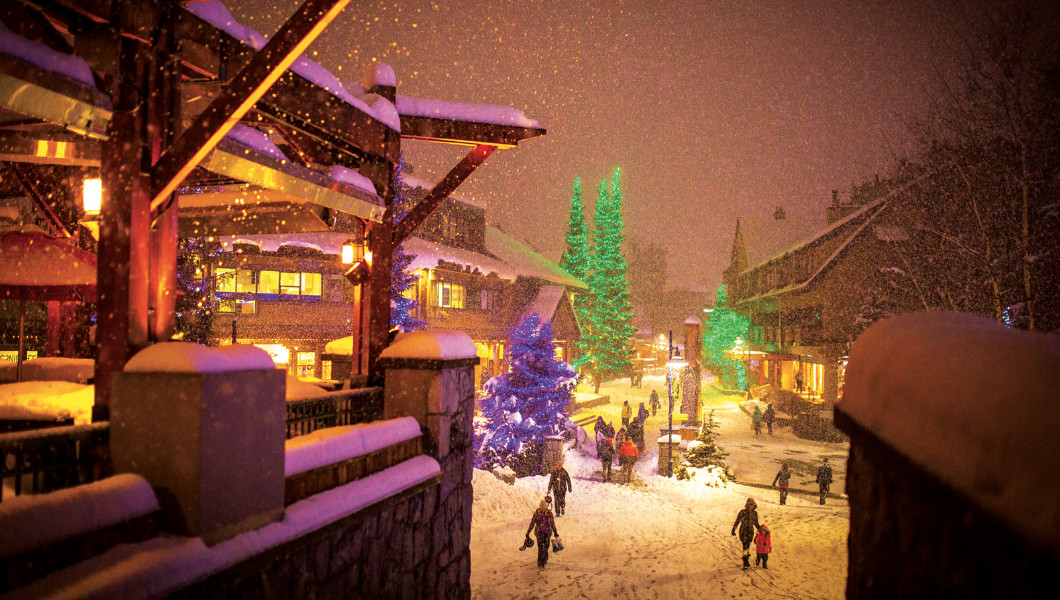 Though going into the hinterlands carries a modicum of risk, experienced pilots, well-trained guides, avalanche air bags and radios palliate the danger. Well-respected Whistler Heli-Skiing (Unit 104 - 4280 Mountain Square in Carleton Lodge in Skiers' Plaza; +1 888 435 4754) monitors more than 432,000-acres of unspoiled mountain, including 475 runs and 173 glaciers. Their area, larger than Whistler proper, makes them one of the region's most sought-after outfitters. But, if you aren't into buzzing to parts unknown in a helicopter – and, full disclosure, I don't ski like that anymore – there's plenty of other snow-happy activities to keep you busy in Whistler. For canine lovers, dog sledding tops the list. Ideal for a down day and ideal for families, being pulled on a sled by a pack of ebulliently barking huskies feels like something extracted from a storybook. Do this just south of Whistler, in the jaw-dropping Callaghan Valley with Backcomb Dogsled (4050 Whistler Way; +1 604 932 6681). You'll join your "musher" in harnessing the dogs, and then be taught necessary commands and how-to-drive instructions. Whisked away, snowflakes settling on your cheeks, laughter escaping from your lips, you'll feel connected to Whistler's history and its stark frontier-style wilderness.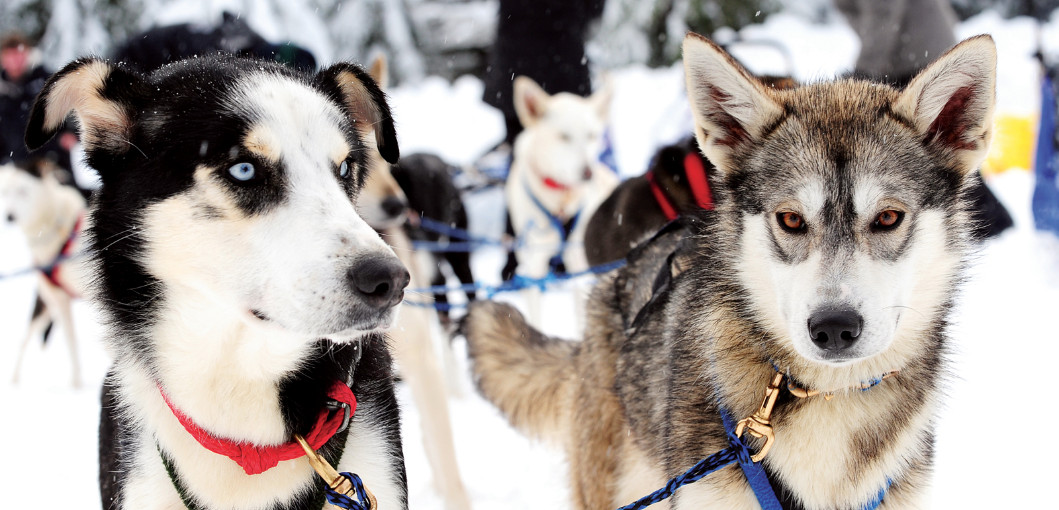 Not just for beginners, the ski schools at Whistler are legendary. Whenever I take a lesson, I learn something new, and get reminders about how to correct my lazy habits. Extremely Canadian's two-day Steep's Clinics tutor already stellar skiers on the fine art of dominating uber-vertical terrain (The Carleton Lodge, 4290 Mountain Square; +1 604 938 9656). Geared to intermediate and advanced skiers and boarders, these small-class lessons teach the technique required to conquer completely perpendicular grades. Willing to splurge? You can follow the s-curves of an Olympian – after all, Whistler boasts its fair share. Sign up for private lessons with snowboard or ski legends, such as Davey Barr or Maëlle Ricker. To ski (or board) you must eat. And, while you could subsist on sandwiches, why would you punish yourself? Now that Whistler embodies au courant trends, so does its food. At Purebread Bakery, pocket a pesto-pinenut muffin – perfect to sustain you on the slopes. Tear into the house-made charcuterie and seasonal three-course epicurean endeavours at Basalt Wine and Salumeria, located in Whistler Village. At Bar Oso, a Spanish chef helms the kitchen (150-4222 Village Square; +1 604 962 4540), and small plates reflect the robust flavours of Madrid.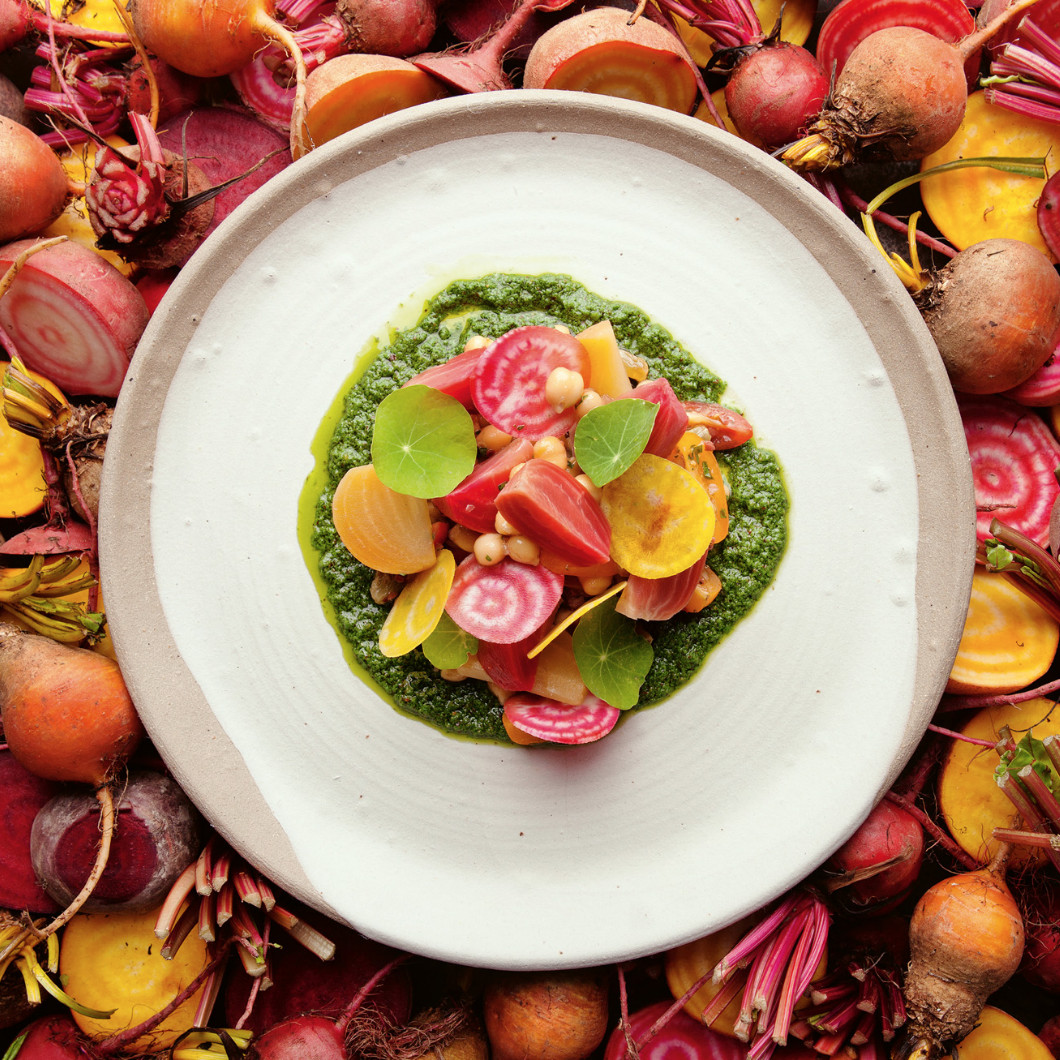 Most acclaimed, Araxi Restaurant and Oyster Bar, located along the Village Stroll, offers the hottest seat in town at its extension The Cellar at Araxi, proffering a Chef's table and interactive kitchen. But it's breakfast at Roundhouse Lodge, a coveted "Fresh Tracks" ticket in hand, that nourishes me most during a recent stay (4545 Blackcomb Way; +1 800 766 0449). Boarding the Whistler Village Gondola at 7.15am before the slopes have opened, I ride up to indulge in a bountiful repast – bacon, eggs, pastries and more. I'm not really here to eat, however. The point of "First Tracks" is to be up on top of the mountain before the other skiers, to have the opportunity to mark up the snow as an artist attacks a blank canvas; to leave your personal signature in a sea of pearly white. "Runs are open," they call, and I toss my fork aside, zip up my puffy jacket and strap on my skies. One of the first skiers out, I slide through the snow, leaving my ski-prints behind. I feel like an angel dancing on a cloud.