Film buffs and Francophiles will be queuing up to check into 
The St. Germain Penthouse by Coppola, the new signature suite created 
in honour of the legendary director Francis Ford Coppola at Lutetia hotel in Paris. The suite was created by Parisian architect and designer Jean-Michel Wilmotte with the assistance of Coppola himself, who donated items 
from his personal archive to bring the magic of Hollywood to life in this one-of-a-kind abode.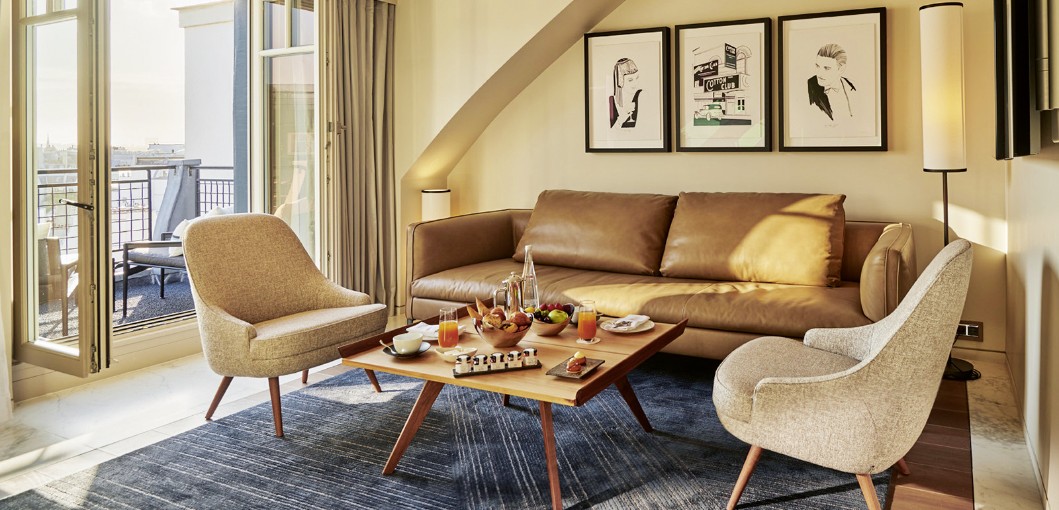 Packed with movie memorabilia and Hollywood paraphernalia, including 
an annotated copy of Mario Puzo's The Godfather, a signed Cannes Film 
Festival poster and an original Éclair Cameflex camera, the suite celebrates Coppola's life and the world of cinematic art, while offering a taste of first-class Left Bank lifestyle.
Situated at the top of the hotel, which originally opened in 1910, the loft-style suite features an open-plan living room and dining area with bookshelves stacked with cinematic tomes, and walls lined with movie illustrations and stills. The master bedroom features personal photos from the director's archive and leads to a bathroom clad in Carrara marble. But the climactic scene in this award-winning picture is the spacious rooftop terrace, where a lounge area and outdoor dining table afford guests privileged views across the rooftops 
of the stunning city of St. Germain.

www.thesethotels.com