The 2015 Academy Awards saw a competitive year for the Best Picture category, from eventual winner Birdman, to high-concept project Boyhood, and the extravagent Grand Budapest Hotel. The Oscar Nominated Best Pictures had some interesting on-location destinations.
Here's where the 2015 nominees for Best Picture were shot:
1. Birdman: New York City, New York, USA
While much of Birdman was filmed in the St. James theatre in Broadway, Michael Keaton did make a few brief appearances on the streets of Manhattan. Just a couple of blocks west from St. James is The Chatwal, a Luxury Collection Hotel, which originally opened in 1905 as the headquarters of The Lambs Club, which was the first professional theatre organization in America.
2. Grand Budapest Hotel: Gorlitz, Germany
While the actual Grand Budapest Hotel doesn't actually exist, similar Euro Alpine luxury awaits at the equally legendary Badrutt's Palace Hotel. A favourite of European royalty and international celebrities, the hotel offers 37 elegantly appointed suites Gustave H would be proud of.
3. The Theory of Everything: Cambridge, UK
The Theory of Everything, set in Cambridge, England, chronicles the love and suffering of renowned physicist, Stephen Hawking during his student years. The Varsity Hotel & Spa receives first-class honours for its lodgings, with 80-square-metre Masters Suites, Elemis Spa and roof terrace. Be sure to pay a visit to the Department of Applied Mathematics and Theoretical Physics, where Hawking works today as Director of Research.
4. Boyhood: Houston, Texas, USA
Acclaimed Richard Linklater spent part of his own boyhood in Houston, which is said to have inspired much of his writing for the film. Four Seasons Hotel Houston provides some decidedly luxe lodgings in the Bayou City, with 404 guest rooms and suites, a Clarins Spa and the only resort-style pool in Downtown.
5. The Imitation Game: Bletchley Park, Buckinghamshire, UK
This dramatic retelling of Cambridge mathematics alumnus Alan Turing's role in aiding Allied efforts in World War Two was set in the historic commune of Bletchley Park in Buckinghamshire. The town was once shrouded in secrecy, but now it is coming out of the shadows, helped by its starring role in the Oscar-nominated film. That said, your stay can still remain shrouded in secrecy. Base yourself at the nearby Horwood House, set within 15 hectares of private gardens just a 10-minute drive from town.
6. Selma: Selma, Alabama, USA
The eponymous location for the Ava DuVarney-directed civil rights drama was a political battleground in 1964. Fifty-one years later, it's not quite an iconic travel destination, but the state of Alabama is teeming with natural beauty, culture and, of course, history. One of the best retreat's in "The Heart of Dixie" is Canyon Ranch, just outside of Lenox. There's a good reason Lynyrd Skynyrd felt compelled to ink the heartfelt lyrics of "Sweet Home Alabama".
7. Whiplash: New York City, New York, USA
Drumming obsessed Andrew Neiman (played by Miles Teller) enrolled into the prestigious Shaffer Conservatory in New York, aspiring to be mentioned in the same breath as the likes of Buddy Rich and Roy Haynes. The school, as it turns out, is fictional, but the Big Apple is certainly home to some of the world's finest jazz venues, such as basement hangout Village Vanguard and "the jazz capital of the world", Blue Note, in Greenwich Village.
8. American Sniper: Los Angeles, California, USA and Morocco
Hands down this year's most controversial Best Picture nominee. Despite being set largely in Iraq and Afghanistan, depicting the struggles of the USA's recent military campaigns, American Sniper was primarily filmed in California and Morocco. The Los Angeles Times reported that one "Afghan village" was filmed at the Blue Cloud Movie Ranch in the Santa Clarita area.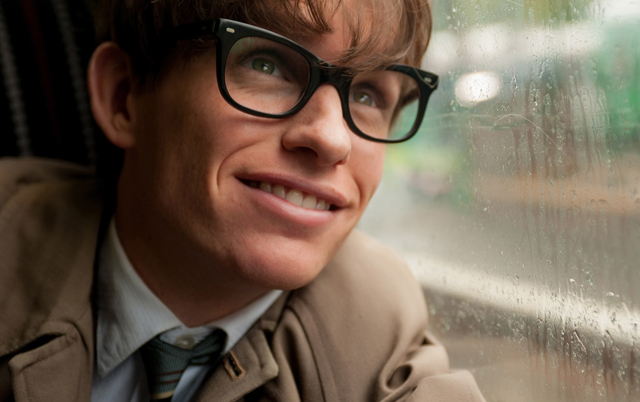 Spoiler alert: British actor Eddie Redmayne bagged an Oscar for his portayal of Stephen Hawking in The Theory of Everything. The film, a runner-up for Best Picture, was set in the iconic English city of Cambridge