Rough luxury in Rome; a 16th century Italian property is set to see a new lease of life when it's reborn as G-Rough in March.
The ten-suite property is being billed as "rough luxe" for the upcoming generation of luxury travellers who will settle for a refined combination of style and location.
The Design Hotels boutique will be a short stroll from Piazza Navona in the heart of the Italian capital and takes inspiration for the country's history of design, courtesy of the same team that developed PalazzinaG in Venice.
Entrepreneur-owner Gabriele Salini and business partner Emanuele Garosci have vowed to create what they call an unconventional "Made in Italy" concept.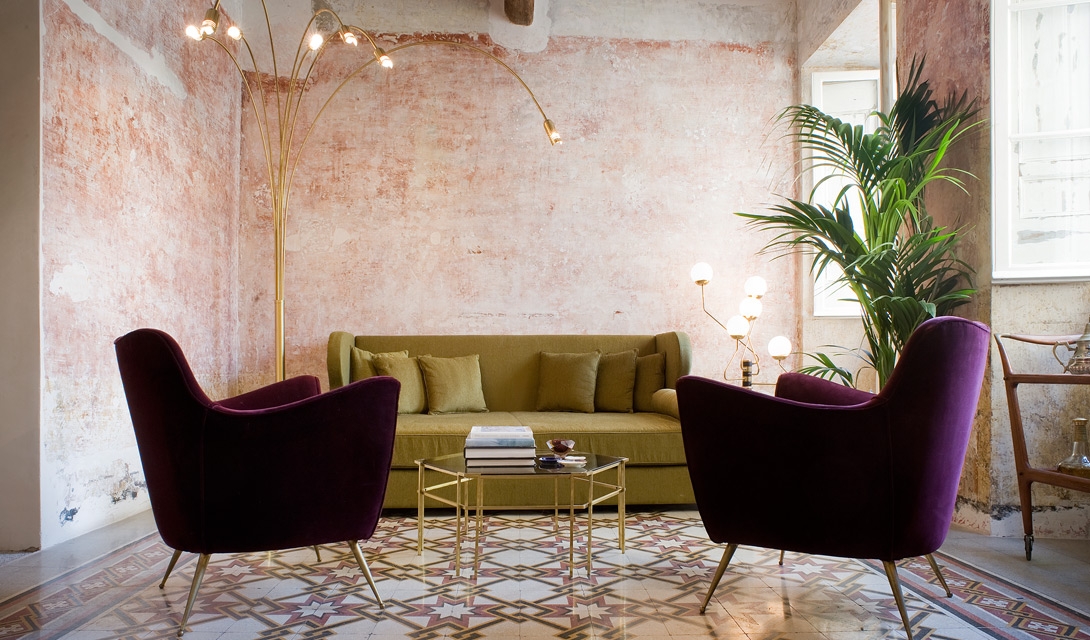 Decadant decades
Each of the five storeys will draw inspiration from a different Italian designer from the '30s, '40s, and '50s, including Giò Ponti, Ico Parisi, Silvio Cavatorta, Paolo Venini, Guglielmo Ulrich, Osvaldo Borsani and Archimede Seguso.
The suites will each feature original furniture pieces, and the 90-square metre penthouse presents a stunning view of the Sant'Agnese dome.
The hotel also features a 35-square metre café and bar on the ground floor, which will showcase artwork from the city's fledgling designers and artists.