Design doyen and Firmdale Hotels co-owner Kit Kemp has a distinctive style that's all her own. Kemp and her husband Tim, maintain that "hotels should be living things not stuffy institutions", an ethos evident across their portfolio of boutiques, from London's Ham Yard Hotel and the just-opened Whitby Hotel in New York's upper midtown Manhattan. But what is the secret to great hotel design? And where are so many hotels going wrong today?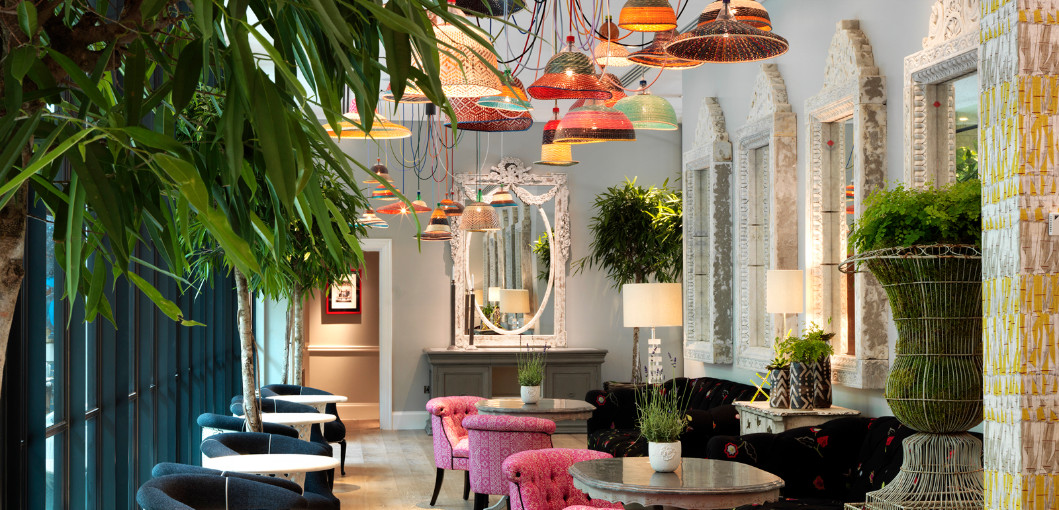 Pictured: THE ORANGERY, a bright, light conservatory leads out onto the private, leafy garden at Number Sixteen

---
Kit, what are most hotels just simply getting wrong in terms of good design?
Before we started Firmdale, we found that hotels would have a rather cellophane-wrapped, unfriendly experience. For instance, why have mile upon mile of identical furniture when, for not much more investment, it's possible to get something far more individual? That's what we decided to do in our hotels. Our guests want to feel that their room has been tailor-made just for them and that's what we try to create.

Is there a trend for hotel rooms becoming more "homely"?
I don't think there should be a huge difference between a hotel room and a bedroom at home. Both should be fun, both should have a bit of drama, and both need to be comfortable. Bold style still needs to be balanced with practicality. I always try to make it comfortable to watch television; there is always a good reading light by a comfortable chair, a really good desk that you can work at and plug in what you need to; and an end-of-bed footstool to put on your shoes.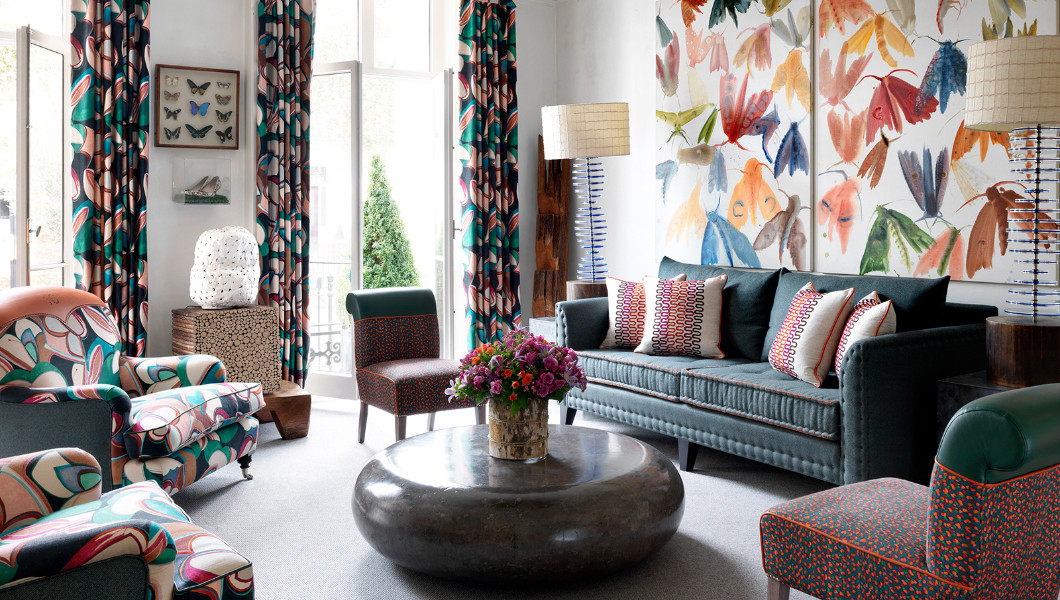 Pictured: The Drawing Room at Number Sixteen

---
What value do you place on touch and smell, in addition to a great aesthetic?
The adventure of travelling always ignites the imagination and the senses, and I want to appeal to all of them. Perfume can be used as an invisible power within rooms to create atmosphere and it can have an effect on how you feel. I created our own bathroom amenity range, RIKRAK, to coincide with the opening of Ham Yard Hotel in 2014. It's a unique signature collection, created from scratch, which embodies our same approach to design and aesthetic.

What new trends or innovations have you applied to Ham Yard Hotel?
At Ham Yard Hotel, my chief inspiration is a love of texture, colour and a passion for work by local artisans. This starts right in the lobby where we have an installation of a weaver's loom by Hermione Skye O'Hea.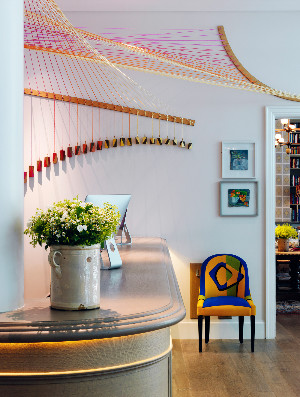 How did you approach Crosby Street Hotel?
Even in a city, hotels should reflect where you are but with that added element of glamour. That is why we have the dogs in the Crosby Street Hotel. Everywhere I looked in the streets of SoHo I saw neighbours walking their dogs. It was an inspiration.

How often do you re-visit older properties to tweak their look and feel?
Each bedroom and public area is refurbished every three to four years. We totally change the room – it's no good just touching it up or changing just one or two elements within it, as the rest of the room will then look bad.