A new player has entered the travel game. The National Geographic Society has stepped into the ring, announcing its collection of boutique hotels in alternative destinations around the world.
Famed for its long-running iconic monthly magazine and more recent TV channel, the organisation has put together a collection of 24 properties across six continents, which correspond with its focus on sustainability and authenticity.
National Geographic Unique Lodges of the World was curated via a "rigorous evaluation process", said the science and education institution. The categories used to determine valid entrants were as follows:
The property: Nat Geo selected properties based on their authenticity and uniqueness, which both give a sense of place by celebrating the landscape and local heritage
Guest experience and quality of service: the quality of services and available, including activities that engage people with surrounding wildlife and expert naturalists
Sustainable tourism best practices: it was important that the selected properties display a commitment to conservation efforts and tangibly benefit local communities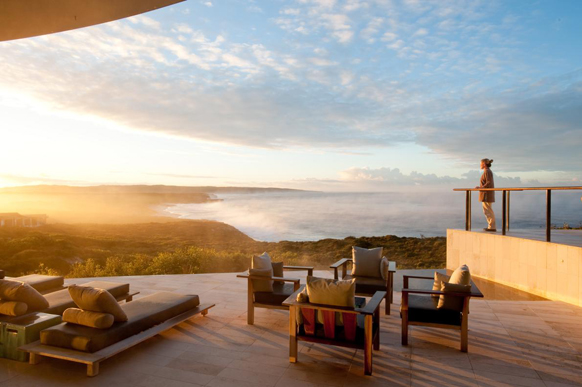 Southern Ocean Lodge, Australia
"By creating this carefully curated group of hotels, lodges and retreats that meet internationally recognized sustainable tourism criteria while providing top-notch guest experiences, National Geographic opens a new chapter in the power of travel to protect our planet," said Costas Christ, editor at large for National Geographic Traveler magazine.
"Travellers can feel confident when they stay in one of these lodges that they are helping to safeguard cultural and natural treasures in some of the world's most incredible places," he added.
Christ also coordinated the international team of experts to inspect each of the lodges, evaluating each site in terms of operations, staff and environmental impact.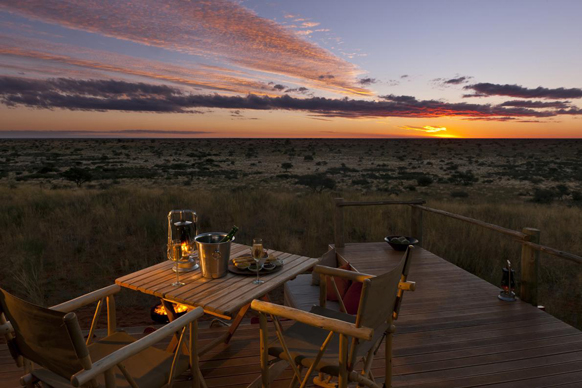 Tswalu Kalahari, South Africa
A statement from the firm explained the collection ranges from thatched bungalows in the coastal jungles of Costa Rica's pristine Osa Peninsula, to luxury tented suites overlooking Uluru (Ayers Rock) in the Australian Outback.
Guests can also explore Ecuador on a private expedition that combines the culture of the Altiplano with a stay at Mashpi Lodge in the heart of the Chocó rain forest.
They can even immerse themselves in Berber hospitality at the Kasbah du Toubkal in Morocco's High Atlas Mountains on a trip that also includes the mesmerising cities of Marrakech and Fez. Travellers may also contact a reservations specialist to customise a trip.
The full list of members of National Geographic Unique Lodges of the World:
- Fogo Island Inn, Canada
- Grootbos Private Nature Reserve, South Africa
- Inkaterra Machu Picchu Pueblo Hotel, Peru
- Kapari Natural Resort, Greece
- Kasbah du Toubkal, Morocco
- Lapa Rios Eco Lodge, Costa Rica
- Lizard Island, Australia
- Longitude 131°, Australia
- Mashpi Lodge, Ecuador
- Nimmo Bay Wilderness Resort, Canada
- Pacuare Lodge, Costa Rica
- Rosalie Bay Lodge, Dominica
- Rubondo Island Camp, Tanzania
- Sabi Sabi Earth Lodge, South Africa
- Sayari Camp, Tanzania
- Southern Ocean Lodge, Australia
- Sukau Rainforest Lodge, Malaysian Borneo
- The Brando, French Polynesia
- The Ranch at Rock Creek, Montana, United States
- Three Camel Lodge, Mongolia
- Tierra Atacama Hotel & Spa, Chile
- Tierra Patagonia Hotel & Spa, Chile
- Tswalu Kalahari, South Africa
- Zhiwa Ling Hotel, Bhutan
Lodge owners may apply to join the collection at www.nglodgesapplication.com.
National Geographic has expanded on its pre-existing travel portfolio, which includes National Geographic Expeditions, Traveler magazine, a host of travel books, photography courses and the @NatGeoTravel social media platforms.