You've been a Monegasque citizen for more than 10 years and recently opened ÔMER at Hôtel de Paris, overlooking Monaco's Casino Square. What can you tell us about the new restaurant?

ÔMER is the ultimate expression of my 30-year long exploration of the Mediterranean cuisine. It started in 1987, when I created the high-end version of the traditional Riviera cuisine for Le Louis XV, the restaurant of the Hôtel de Paris, in Monaco. It went on in 2004, when I published "Le Grand Livre de cuisine Méditerranée", an encyclopaedia of more than 1,000 pages presenting more than 700 recipes gathered mainly in the Western part of Mediterranean. ÔMER rounds off this journey with recipes mainly inspired by the Eastern part. Probably more than anywhere else, the Mediterranean meal is a moment of sharing. That's why many of the dishes are made of small bits all the diners can pick up and eat. Similarly, many other dishes are presented in serving dishes, not in individual plates. It makes sharing easier.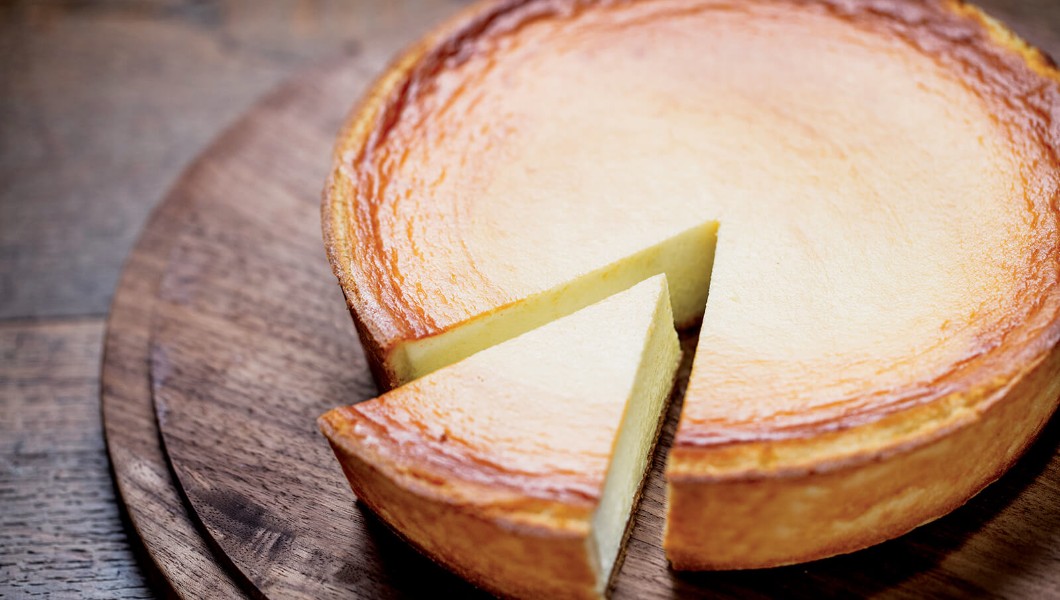 And now here in Dubai you have opened miX by Alain Ducasse at the spectacular Emerald Palace Kempinski Dubai – were you waiting for the hotel to open before opening in the UAE?

There's such tough competition here in Dubai but we've been looking at the destination for quite some time. There is such a diversity of restaurant type and concept and food. It's been four years since we started discussing this project. It might be a little easier now – as it was 10-15 years ago in Las Vegas –because everyone was saying that Las Vegas was dead but we knew at the same time that there were about 8,000 hotel rooms under construction. In the end, some were delayed and some were not but Las Vegas is still there and is very dynamic. So for Dubai, there is the 2020 horizon. We know there are about 4,000 hotel rooms that are about to be built within the year and the city trusts its capacity of absorbing all that and getting back to its dynamism. So we believe in the future.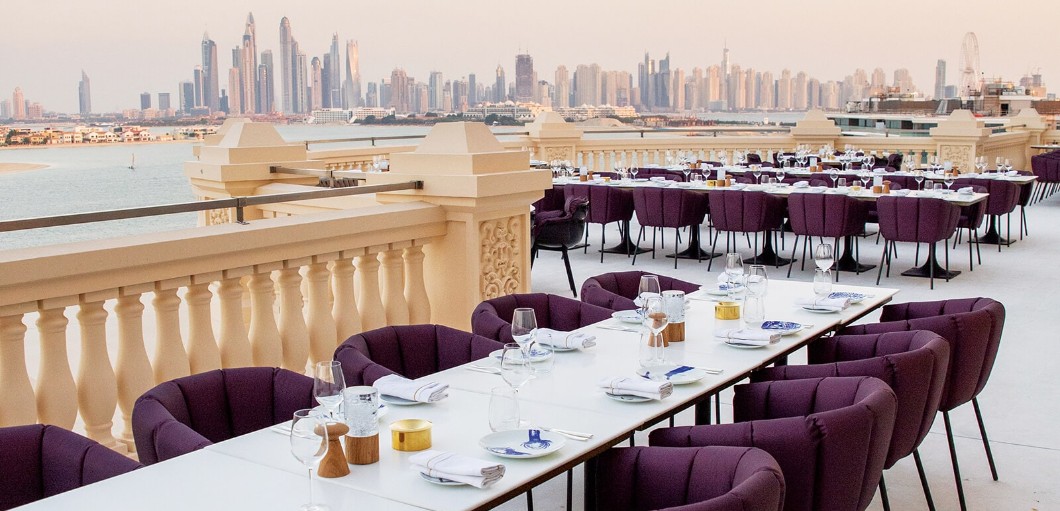 There's such tough competition here in Dubai but we've been looking at the destination for quite some time. There is such a diversity of restaurant type...
Obviously the aesthetic and feel of miX is very different from the rest of the hotel. Who is in the kitchen and what can diners expect when they come to the restaurant?


It's much more contemporary than the hotel design. The idea was to create a destination as a whole with four different spaces. The restaurant is a destination in itself, as well as the miX lounge; the private room for celebrations with the [huge] Fabergé egg; and the terrace for the best views of the rising sun and sunset – that's the dynamic we're hoping to create. More about having experiences rather than simply being a dining destination.
Does the menu reflect the experiential side of things? What can we expect in terms of the cuisine?

Affordability and "mixity". Since Dubai is about mixity, the X in miX is about mixing. The idea is to have a plate to please everyone with – a variety of tastes between the cold appetisers and mezze. There's a wide array of food choices and a separate menu with finger food for the lounge area where there's a resident DJ.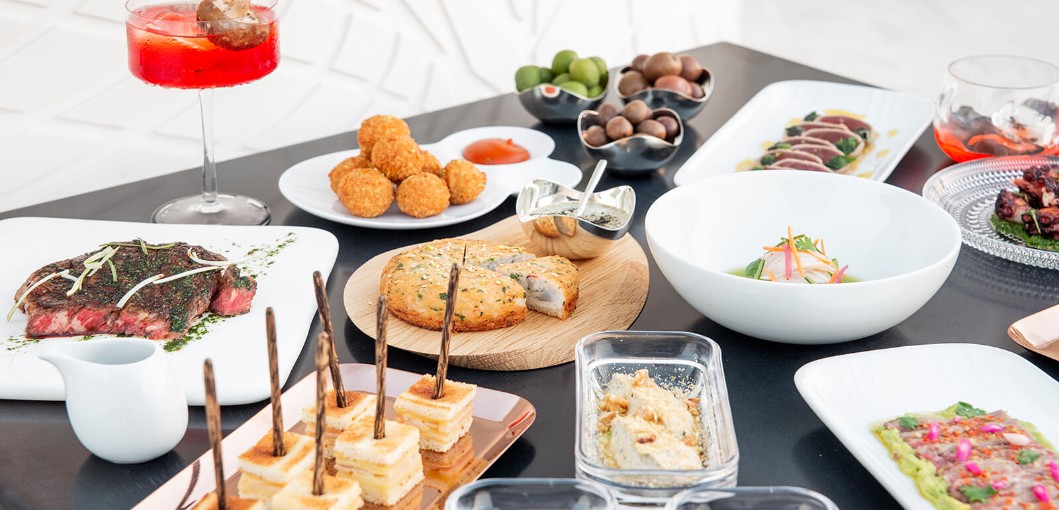 I'm always very open-minded about integrating new influences – not to copy but to integrate ideas into our French DNA
Do you always strive for diversity when you're opening new restaurants or do you carry the same formula and DNA across each new venue?


No, each time it's completely different. We do not try to reproduce. There is not a single common point between the Ducasse Sur Seine in Paris and miX in Dubai or what ÔMER is at the Hôtel de Paris in Monaco. The key factor could be the attention to detail and health. In fact, the one main common thread would be the focus on health – using less salt, fat and sugar and also the proportion between meats and cereals – but otherwise they are completely different cuisines.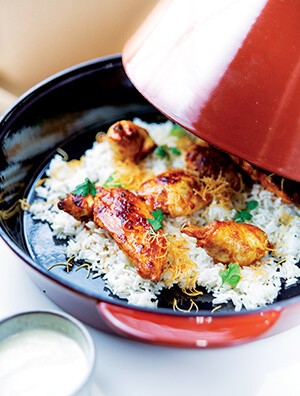 Chefs are typically obsessed and fanatical about finding the best ingredients, so a destination like Dubai must be very challenging in terms of finding fresh produce. Can you explain the challenge and the solution?

For the moment, we import. Our chef is really geared towards looking into more local produce but for the moment, we pay great attention to importing the produce that's in season in the countries from where we import. We do have local fish on the menu with a lot of meat coming from Australia. Every country and every season has its own challenge and difficulties. On the positive side, based on our experiences in seven countries and more than 30 restaurants, we always see the evolution of local sourcing.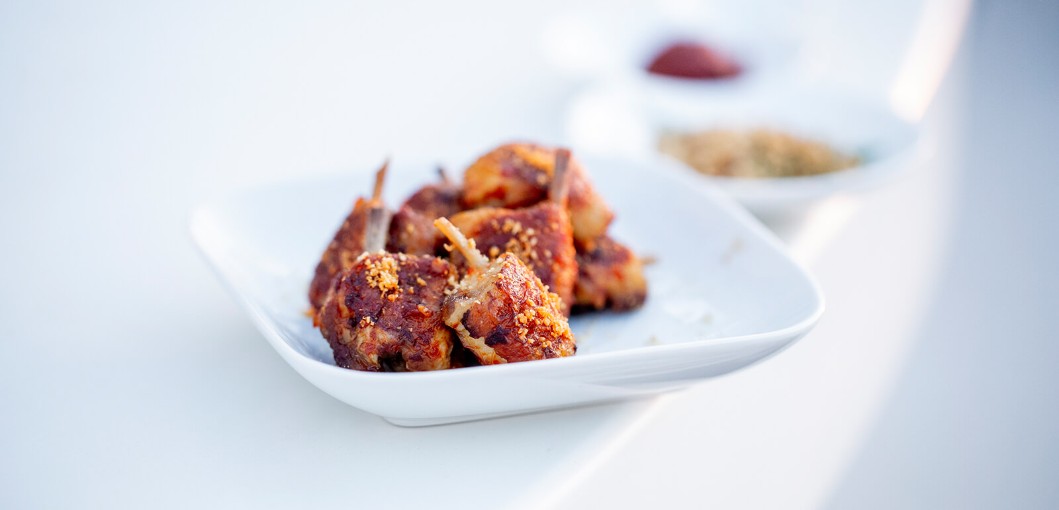 Training and mentoring has obviously been a huge part of your career. Have you previously worked with the teams at your new restaurants or have you created something new?


The key people from the team – whether front house or in the kitchen – have been mentored for years in Monaco, Plaza Athénée, Dorchester, etc. All together we have about 15 people from the team that have accompanied us throughout our various establishments so there are core values that are being shared by the leading team that will then be taught through education and management processes to the whole team. Those values include paying attention to the produce we source and treating the produce with respect, without waste.
In terms of the company's core values, we have several nationalities within the team – not necessarily the same colour, culture or religion. So the number one value is accepting our differences and training to reach a common direction. Our chefs are here to give themselves to the whole team, to disseminate knowledge to everybody with no distinction of whoever they are or their background or their level of knowledge. It's very important, whether they stay here for two years or more, that they leave with the comprehension of the DNA of French cuisine. The DNA of French cuisine not about the taste, it's really about the technique. Our chefs have the necessity to pass on the knowledge to the rest of the team. Knowledge on how to taste, to season, we pay great attention to that. We train and educate. It's very important.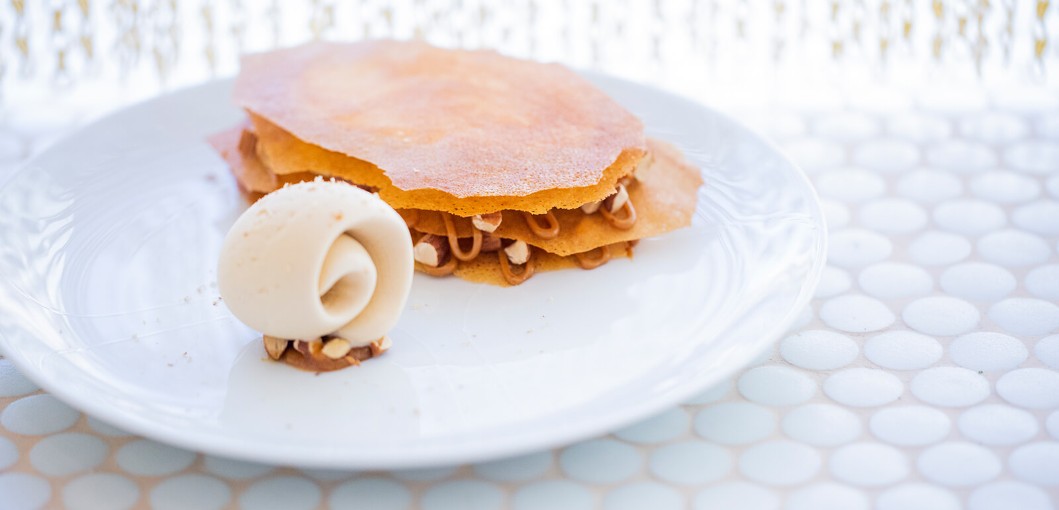 You travel so much between London, Macau, Dubai and beyond so you must feel like you're always learning yourself. Do you collect inspiration along the way or stick to tradition?

I'm always very open-minded about integrating new influences – not to copy but to integrate ideas into the French DNA that we have. These local influences can create a new concept and please our clients wherever are. That curiosity is very important in this business. Japan is the most exciting for the scope of what it has to offer, from street food to the high fine-dining experiences. Each visit to Japan is a way to find a new experience, restaurant, or place where I have not been before. I do not return twice to the same place so each time there's a new surprise. In this sense, between the Japanese and the French, there is a common line – the mastery of technique.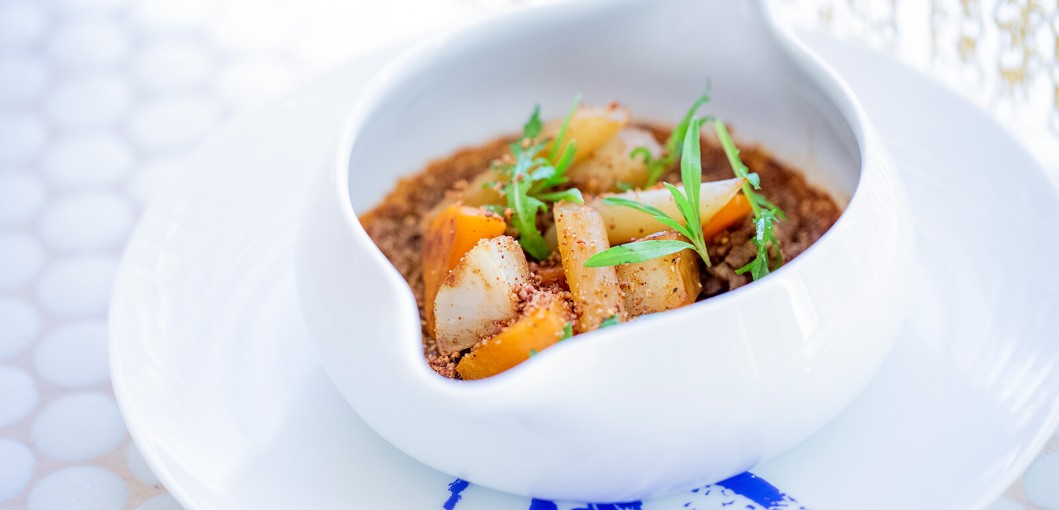 What can we expect from Alain Ducasse in the coming years?


ÔMER, my restaurant at the Hotel de Paris, is our latest opening, with Mediterranean cuisines, including dishes from Lebanon and the Middle East. We are also working on a concept around coffee as well as an atelier where we will source our own coffee beans, roast them and arrange our own different blends. We will sell the blends and we will develop those the same way we are developing chocolate chips.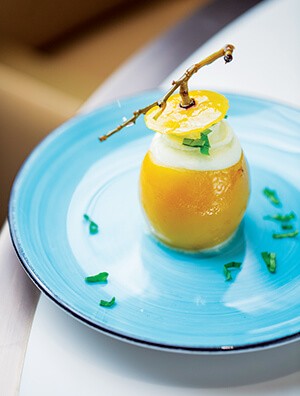 We are always curious about what chefs think about airlines and on-board cuisine – which companies are doing the best in terms of First Class dining?

I don't eat on board. I understand the difficulty of cooking on-board because I cooked on board the Concorde in 2000. I no longer eat on board and I don't cook on board but I have a restaurant at the First Class lounge in Charles de Gaulle, for Air France. It has been elected the first lounge for the fifth consecutive year. It's a real restaurant; you sit down, you have a menu and the chef is right there. So this we know how to do. Catering on board is too complicated, too challenging.