Italian restaurants are like Irish pubs; strewn across the world and filled with familiar reminders of the old country. Not all, however, are created equal. For chef Umberto Bombana, introducing his Italian fine dining to Hong Kong has been a labour of love and the culmination of an illustrious career – evidenced by the three Michelin stars awarded to 8½ Otto e Mezzo Bombana, and furthermore by a recent accolade awarded to him personally.
The renowned Italian chef was the recent recipient of The 2017 Diners Club Lifetime Achievement Award, acknowledging how he has pushed the limits of traditional Italian cuisine. Part of the Asia's 50 Best Restaurants awards programme, sponsored by S.Pellegrino & Acqua Panna, The Diners Club® Lifetime Achievement Award is voted for by members of Asia's 50 Best Restaurants Academy, comprising over 300 leaders in the restaurant and culinary industries throughout Asia.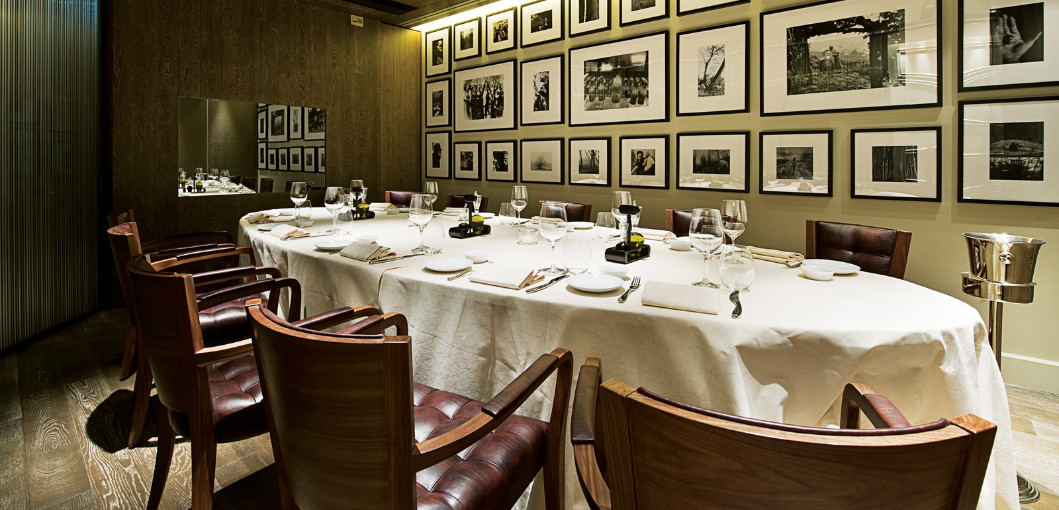 Congratulations on the Diners Club Lifetime Achievement Award. What does it mean to you to have won?
I was very touched when I found that I would receive this award. I see this as recognition for both me and my culinary team. It represents my hard work in the industry for over 30 years. I feel contented and honoured to be recognised by various renowned publications and be a role model in this industry.
As one of the very best Italian chefs in Asia, how have you been influenced by local Cantonese cuisine?
I am very fond of Asia, especially Hong Kong. It nourishes a freedom of culinary creativity. Hong Kong has a wonderful energy; it is an influential and dynamic city. Its geographical advantage allows for top-quality ingredients to be easily sourced and imported from all over the world. I very much enjoy the local cuisine and love how simple and fresh ingredients can be transformed into a really good dish. It is a common misconception of assuming good food needs to be expensive and rare such as abalone, caviar etc.
Aside from your own, what Hong Kong restaurant have you visited the most?
It is difficult for me to choose a particular one as there are too many good ones in Hong Kong. I like coffee at Fuel, Cantonese dishes at Celebrity Cuisine, noodle at Mak An Kee Noodle and Sushi Kuu for Japanese food.
Are you still the Worldwide Ambassador of the White Truffle (and "King of White Truffles")? That sounds like an incredible honour, but what does it entail?
I simply want to bring Italian culture and the best ingredients to Hong Kong. For me, the truffle is one of the best ingredients in Italy. I am glad everyone loves it in Asia. My favourite way of eating white truffles is with organic egg, homemade pasta or rice. It's a very simple recipe that brings out the full flavour of the white truffle.
We read that you named your restaurant 8½ from the Federico Fellini movie – why was the film such an inspiration?

"8 ½" is my favourite Italian film, and I think Federico Fellini is the best director. The restaurant embodies his philosophy to enjoy and discover life's pleasures.
Now that you also have branches in Shanghai, Beijing and Macau how do you divide your time between them?
We have a good team running individual restaurants each city and we all share the same goal to provide an elevated gastronomy and hospitality experience. At the moment, I don't have any plans to further expand. My passion for food evolves from the greatest experiences that can offer something to enjoy, i.e. an experience of pleasure that goes from health to palate. When good food is served, people will come back again, and that is how we operate on a daily basis.
Did you have to change your approach or aesthetic for each location or have you kept a uniform Italian dining experience?
Hong Kong, Macau and Mainland China have great potential for fine dining and people are now beginning to appreciate good wine and are open to what the world has to offer. My entire team has to confront the challenge of accepting the constant changes that happen in the kitchen every day. We have to ensure that food ingredients are fresh and no one would spoil the dishes. We aim to create dishes that delight our guests – when they feel joyful, so do we.
Do you have any bucket list destinations when it comes to travelling and tasting international cuisine?

It is always difficult for me to be specific as there are so many cuisines and restaurants I enjoy. Everyone has something to offer and we should appreciate all the efforts made by chefs.