Can you recall your first memories of food and when you fell in love with cooking?

Food has always been a big part of my life. As a child, I would taste my mother's cooking off the stove and recommend seasonings she could add to improve it. Of course she knew exactly what she was doing, and rarely added anything 
I suggested, but she humoured me and gave me a chance to get excited and be involved in our family meals. I don't think I can remember a time when food and big family meals wasn't part of my life.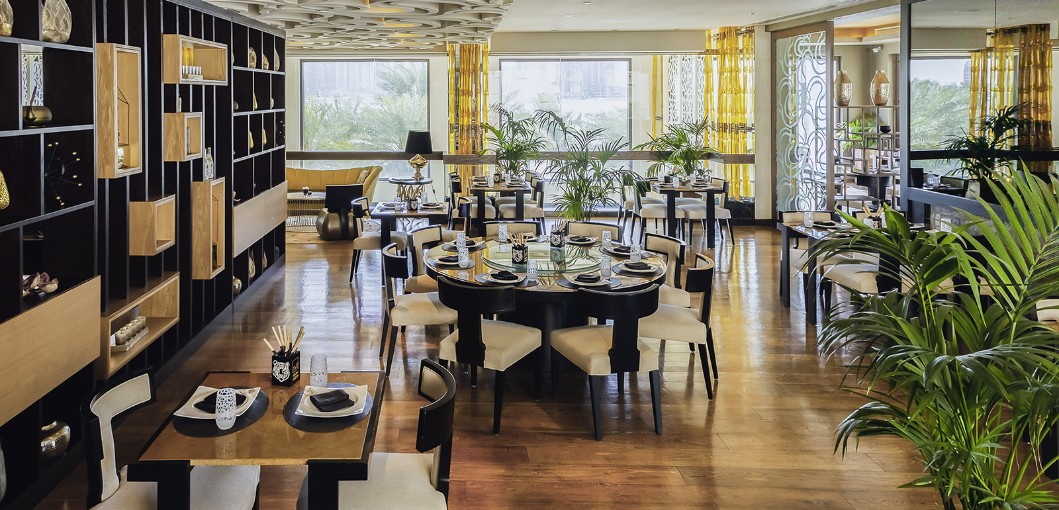 Describe your cooking style...

Oh, that's a tough one. I'd consider my style of cooking to be precise, generous, fresh, inventive and comforting, and I make sure that every dish I sent out covers those points.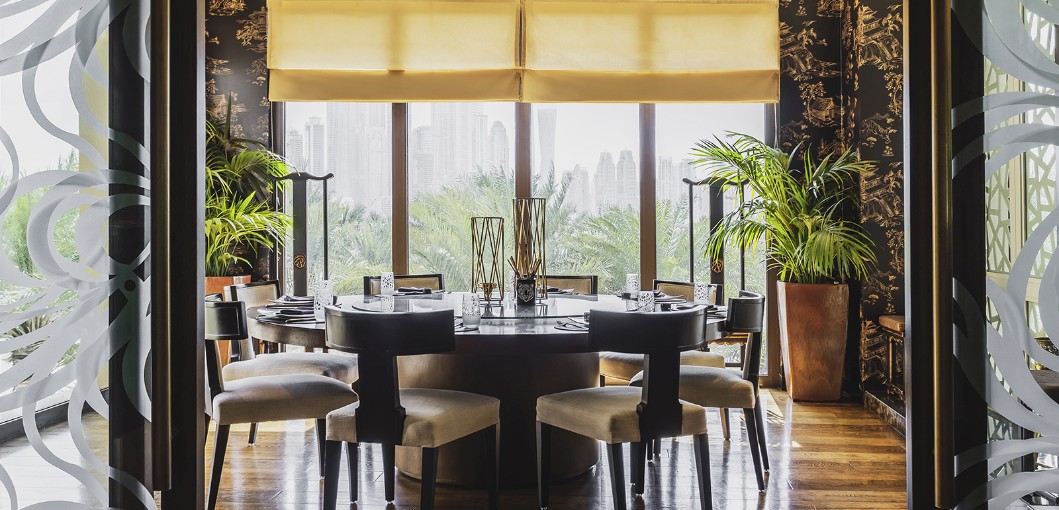 Which chefs have most inspired you?

The majority of my menu inspiration comes from home-cooked meals with my family. Creating new dishes with that homely feel, and using spices you might not usually see in Asian cuisine is a big part of my ethos, and so my continued inspiration comes from Nobu Matsuhisa. He has his traditional methods but grew famous by his Peruvian influences after he travelled. He remains true to his original recipes but likes to add some flair which I really respect.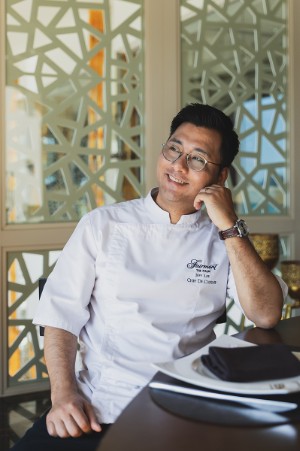 What would you say has been your biggest career achievement thus far?

I'd have to say the position I am in now. Being Head Chef of a five-star speciality restaurant in one of the most popular cities in the world still makes me want to pinch myself. I am so grateful for the journey and for learning my own style of cooking that people keep coming back for. It's not an easy industry to break into or be recognised for, and I know there is a lot of competition across the region, which makes me work hard every day.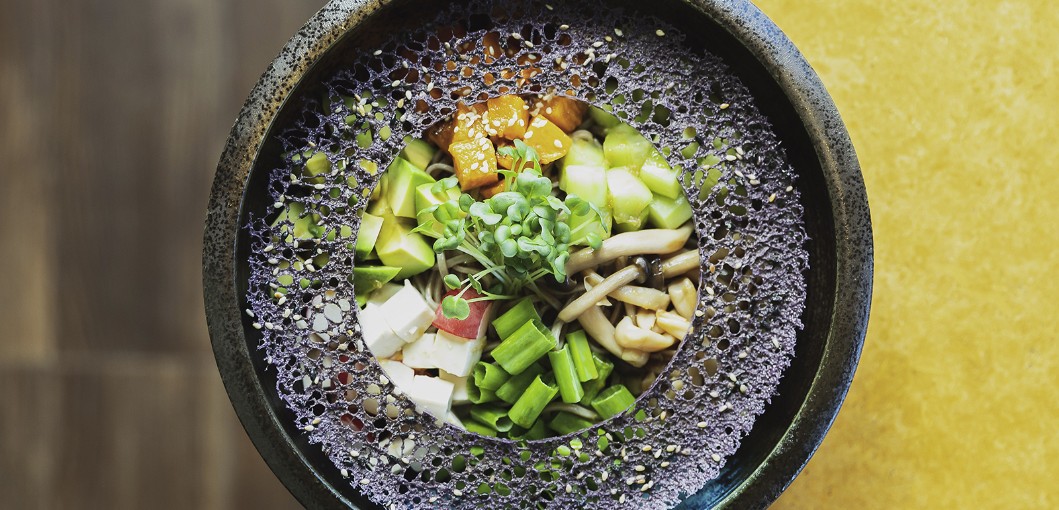 How does the culinary scene in the UAE compare to other cities you've worked in?

I worked in New York while I was studying and I used to think that it the place for dining concepts. It's an incredible city for food, a lot of hipster venues and long standing traditional restaurants because of its history and heritage, but working in Dubai is a whole other ball game. Only in the last 10 years has it woken up to consumer dining patterns and we're now seeing anything and everything, from niche cafés and Instagrammable restaurants to celebrity outlets and TV-inspired menus. Anything goes in Dubai and I'm sure a lot of newcomers want to stand out in the very competitive game. It's a very exciting city to work in, and I've never known a region to grow as quickly and develop new trends as fast as here. With Expo2020 around the corner, the whole dining shift will change again I am sure.
What is your vision at BÃ - Boldly Asian?

I would like Bã – Boldly Asian to be the most visited restaurant outlet at the resort and be known for not only it's décor, but the food and the service as an equal split. 
I can pick out restaurants by what they look like instantly, but wouldn't remember the food, or I know where I've had good service but don't remember the style of the restaurant. Bã is going to be well known for all three.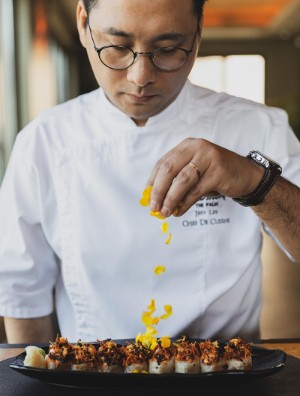 How does it elevate the culinary experience at Fairmont The Palm beyond its peers?

Fairmont The Palm is a dining destination in itself and the opening of Bã keeps us distinguished from our neighbours. We have 11 F&B outlets that all hold their own in the chaotic competition and I think Bã has something different from other similar venues. We're a heritage property and well-known on the Palm for family travel, but Bã is a modern colourful evening venue tucked in the corner of the hotel giving something quite fantastic. The moment you turn the corner to come to the restaurant from the hotel lobby you enter something different, and the experience just elevates as you go.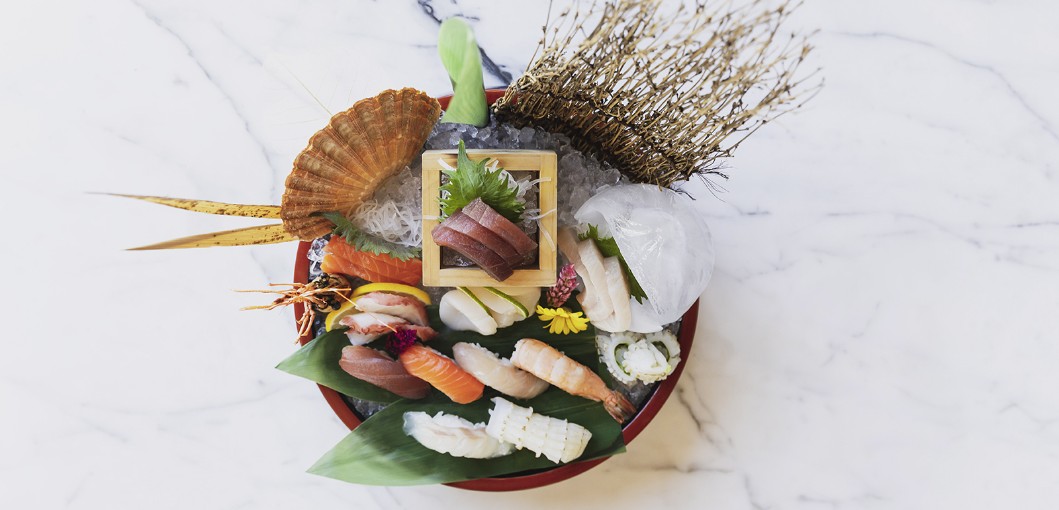 From your menu, what three dishes would you recommend guests try?

Bã's menu is very eclectic and covers specific Asian regions that all tie together from Japan, Korea, Taiwan and China. We've picked out dishes from each region so guests can understand the differences between a dumpling in Japan to a maki roll in Taiwan. To start, guests should try the Fujiyama Rolls and Takoyaki Octopus Dumplings - these are our best sellers and whilst they have a punch of flavours, they look great as well. People eat with their eyes so we've enhanced our dishes to include colour and flair which, in the social media world we're in, is a bonus. For the main course, it has to be the Beef Bulgogi with Korean rice cake. This was designed with my mother at heart as it's a dish she would cook when I was younger. I've kept the same recipe but added some of my own style with extra flavour. When it comes to dessert, I don't think there are obvious choices for Asian sweet dishes, but my favourite has to be The Fluffy Japanese Cheesecake - its' light and not overly sweet.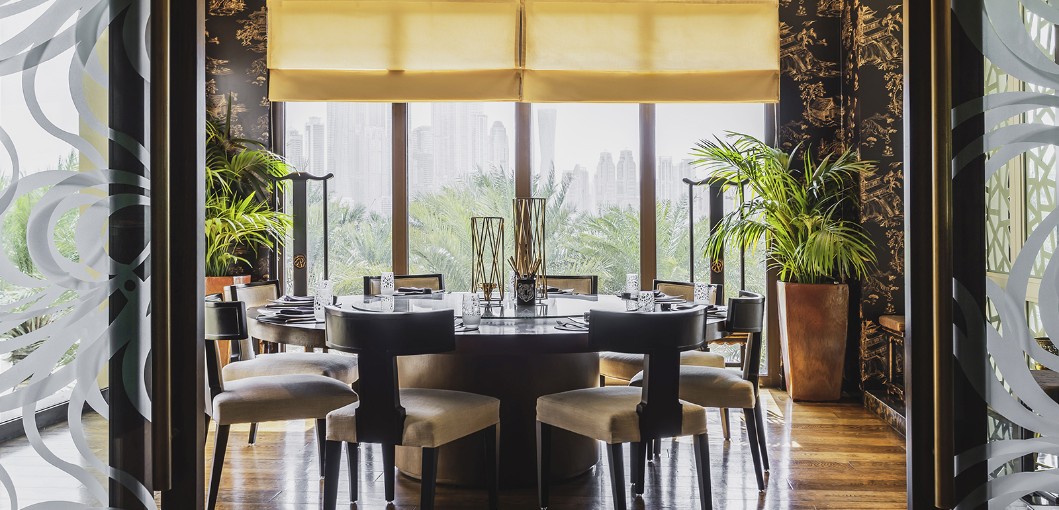 Experiential dining is a huge trend. is that an important factor at BÃ - Boldly Asian?

Yes, definitely. Going out for food nowadays, whether it's casual or fine dining, comes with a brand's own unique identity. For Bã, we've created a more immersive experience that showcases the food, the drinks, the service and the decoration of the restaurant. We've brought some incredible aspects of Asia into the restaurant and made them modern and bright. The lighted entrance, the neon murals and an umbrella photo-wall are aesthetics and give us a bold first impression. The service is the next stage for the experience and I personally greet every table that dines with us, which is rare for a lot of outlets here. Once people try the food and take our recommendations depending on the type of meal they're looking for, then the entire experience comes together.
In what ways are you working to become more sustainable in the kitchen?

We use our ingredients judiciously and we do not waste ingredients without putting it to good use. So, for example, we blanch the pith of the lemon that our bartender uses to mix drinks to make our in-house mayonnaise. We also been using the Winnow computerised system in our kitchens, which helps cut down on our food waste.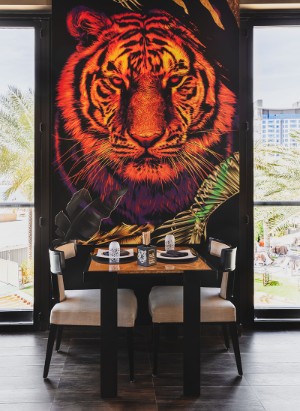 With that in mind, how much of your produce do you source locally and where is it from?

We have been sourcing most of our vegetables, poultry, seafood and meat locally. For specific ingredients, I mainly shop from 1004 Mart (a gourmet Asian speciality store) in Al Barsha, as I can get authentic Korean products there. Plus, I bring a lot back with me from my travels home. Deira Waterfront market is also a great source of fresh produce that my team and I visit regularly.
With a plethora of herbs to choose from, what would be your favourite?

Herb-wise, it would have to be lemongrass. You can find it in almost all Asian and Far Eastern cooking. It's a great antioxidant for the body.
Lastly, is there a particular ethos that you subscribe to when cooking?

'Fresh is the best'. I am a very firm believer that there is no substitute or shortcut for fresh ingredients.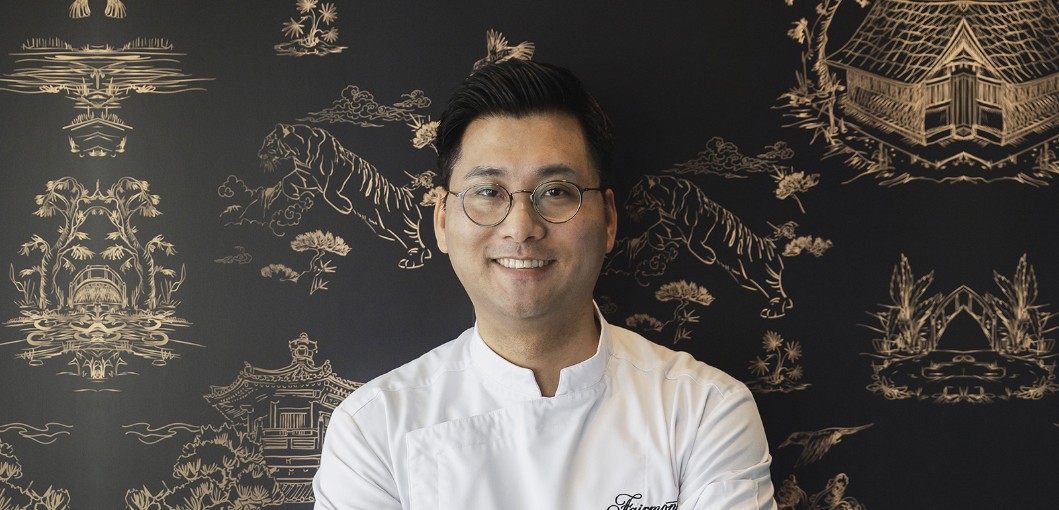 Favourite ingredient: Bulgogi sauce (the sauce that comes from the thin, marinated slices of beef after cooking) because I can make my favourite stocks.

Signature dish: Honey Baked Cod with Pickled Ginger. The sweetness against the tender cod is out of this world and I add a combination of different spices to create some oomph!

Last meal: Something rich and decadent, like steak with foie gras and mushroom sauce, followed by two or three desserts of ice cream, cheesecake (my American friends do great cheesecakes!) and a lime tart of some kind.

Strangest thing you've eaten: A crisp sandwich - just two slices of bread with a crisps in the middle. It's not something I had ever seen before and I asked all my colleagues what it was and where it originated from. You can imagine how much they laughed at me.

Favourite holiday destination: It would have to be my home, Korea. Because I've lived abroad a lot of my life, I get to relax and get taken care of when I go home so it's just like a holiday. My next trip will probably be America though - I'll tell them about the crisp sandwich!

Three dinner party guests: Two places that I have spent my professional life are the US and UAE, hence I would have loved to cook for Bill Clinton and Sheikh Mohammed Bin Rashid Al Maktoum – they are two people I admire for their leadership and visionary skills. The third would be my mentor, Chef Nobu.

Favourite restaurant: Atelier Crenn in San Francisco. It's calm and cosy, and the owner Dominique Crenn has taken inspiration from her childhood which I can relate to.

Most memorable meal: My mother's Korean Beef Bulgogi. That taste still lingers in my mouth and I've tried to recreate the recipe but she must have had a secret ingredient she never told me about!