Michel Roux's achievements were many. The Burgundy-born chef opened Britain's first three Michelin-star restaurant, Le Gavroche in 1972, before opening The Waterside Inn in 1972, which is the only restaurant outside of France to have retained its three Michelin stars following being award its third star in 1985.
Michel Roux is also attributed with reshaping Britain's culinary landscape and is heralded as British gastronomy's greatest modern champion. A prolific author, he also wrote 15 books that have sold millions of copies worldwide, including The Essence of French Cooking, At Home With The Roux Brothers and The French Revolution.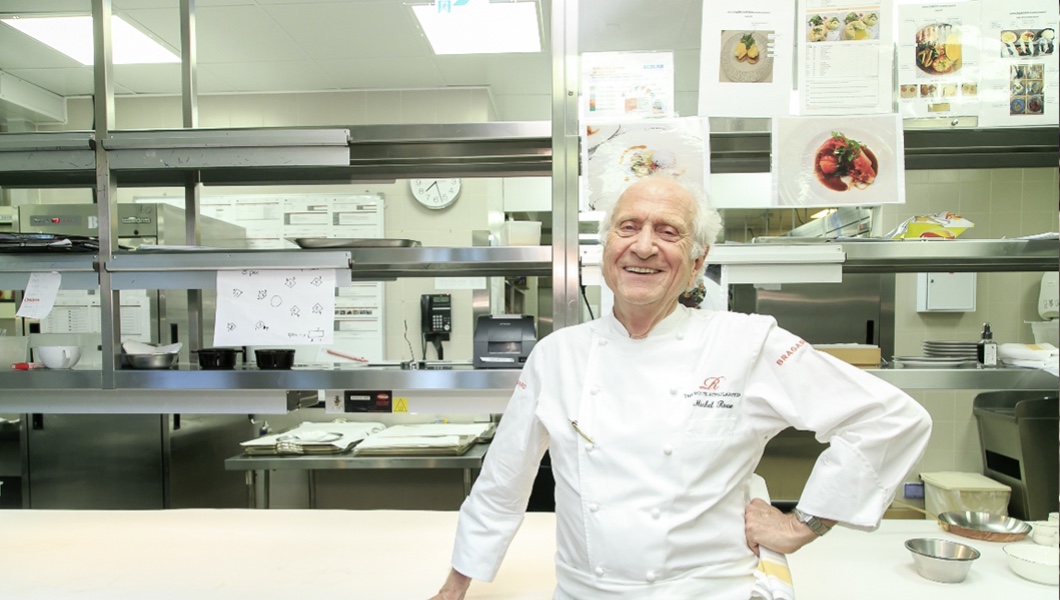 He was also a father-figure to many aspiring chefs throughout his culinary career, and set up the Roux Scholarship in 1984, with his brother Albert, a prestigious cooking competition for up and coming chefs in the UK who would win a three-month work experience in a three-Michelin-starred restaurant of their choice.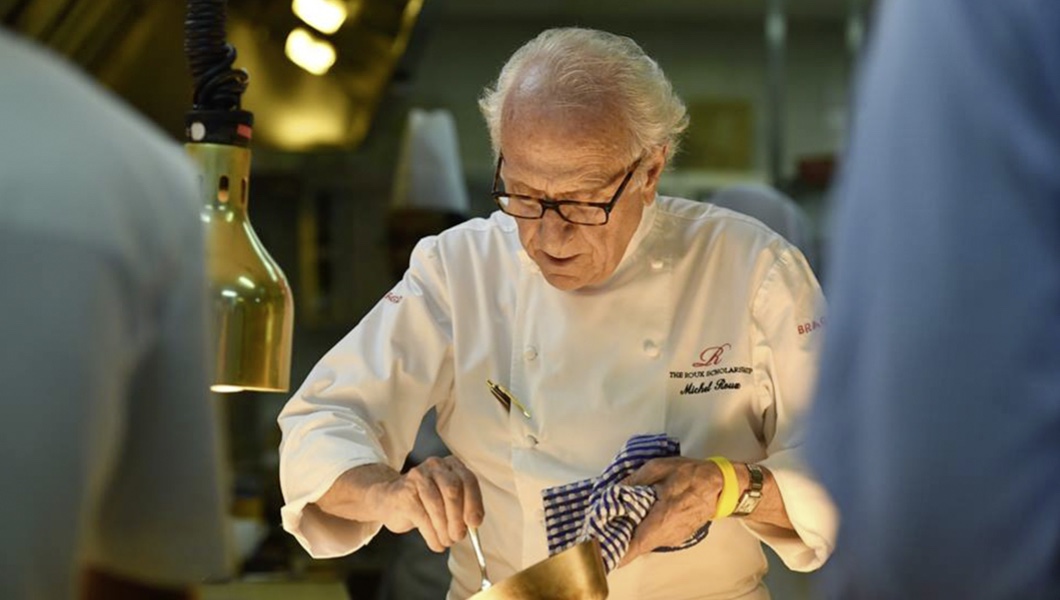 Survived by his son Alain, also a Michelin-star chef, and his daughters Francine and Christine, they released a statement saying: "It is with deep sadness that the Roux family announces the passing of our beloved grandfather, father, brother and uncle, Michel Roux OBE. The family would like to thank everyone for their support during his illness. We are grateful to have shared our lives with this extraordinary man and we're so proud of all he's achieved. A humble genius, legendary chef, popular author and charismatic teacher, Michel leaves the world reeling in his wake. For many, he was a father figure inspiring all with his insatiable appetite for life and irresistible enthusiasm. But above all, we will miss his mischievous sense of fun, his huge, bottomless heart and generosity and kindness that knew no bounds. Michel's star will shine forever lighting the way for a generation of chefs to follow".
He is a man who will be sorely missed by many.