The rise of UK chef Ashley Palmer-Watts has been something reminiscent of a Jedi. The master, Heston Blumenthal, imparted his wealth of knowledge and expertise at The Fat Duck (with three Michelin stars), before placing his protégé at the helm of Dinner by Heston Blumenthal at the Mandarin Oriental Hyde Park, London. The two-Michelin-star restaurant has been ranked as high as fifth by The World's 50 Best Restaurants committee and has fascinated foodies around the world with its focus on historical British dishes, researched by food historians and via dusty old tomes at the British Library. Palmer-Watts has now spread his wings further, dividing his time Down Under at the Melbourne branch of Dinner and also gracing the roster of world-class chefs at the Margaret River Gourmet Escape, a highlight on Australia's culinary calendar, which takes place again this November.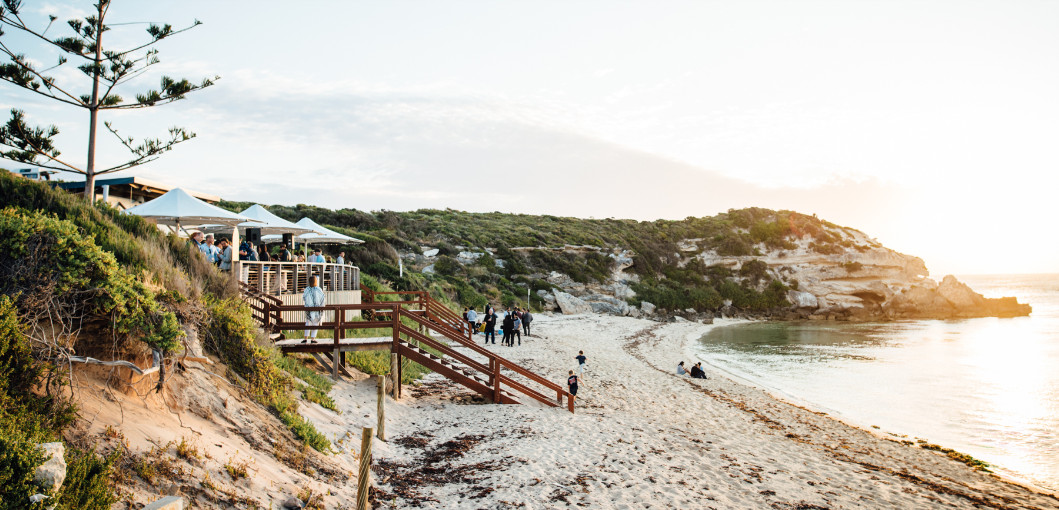 Ashley, can you tell us more about your involvement with the Margaret River Gourmet Escape – and what we can expect from this year's event?
This will be my third year at Margaret River, and with the restaurant in Melbourne it feels like a natural thing to be involved with. When I went for the first time it was mind-blowingly incredible – probably one of the best events I've ever done, I think. It's very unique with it being very spread out across that river area; a high-detail, well-organised event that's all about the people who attend. I know that sounds like a stupid thing to say but it really is that amazing and I'd love to go just as a member of the public, let alone actually doing cooking demos and talks. This year I'll be doing the Art Series Dinner at Leeuwin Estate where I'm hoping to be cooking the entrée, and amuse bouche/canapé course as well. That will be showcasing Western Australian produce with a historically inspired dinner. 


You're obviously familiar with seasonal Australian produce so how will your entrées be comparable to a meal at Dinner by Heston, Melbourne?
We use a lot of local ingredients anyway, like at the moment we've got marron [a large freshwater crayfish], which are of course from Western Australia, and even back in England we're using the Manjimup black truffles at The Fat Duck. We also buy all our chicken from Mount Barker. It will be very easy to use Western Australian ingredients because we work with them all the time.

Are you also considering further involvement with MasterChef Australia? You seemed thoroughly impressed with the calibre of the finalists.
It's a brilliant show. The level of the contestants was quite extraordinary – for amateur cooks to be cooking at that level, I mean, it's quite amazing. Nothing's confirmed yet but I hopefully we will be doing something next year – something really quite creative and a new angle for the part that Dinner can play, but you'll have to watch this space on that one.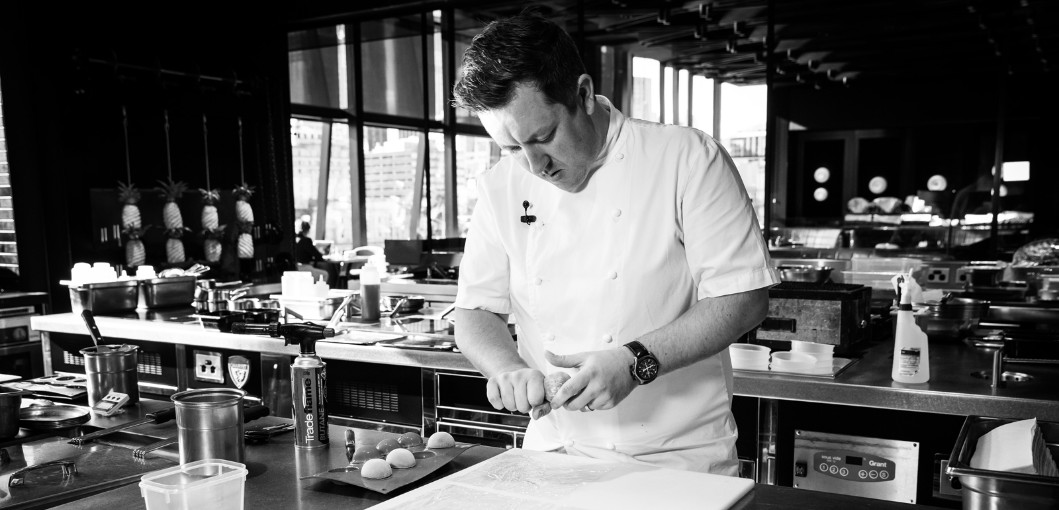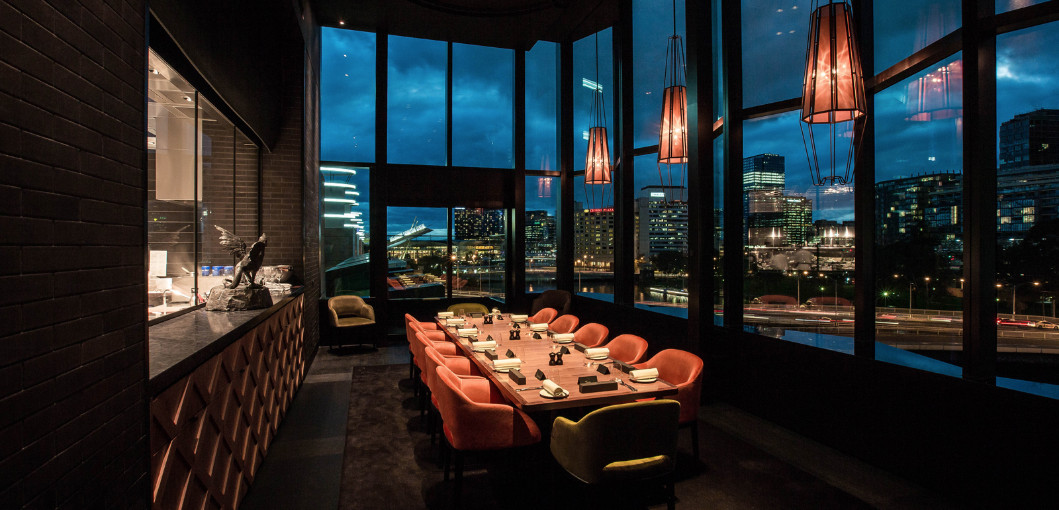 Are there other destination on your radar that you're keen to explore or perhaps return to?
Last year I got to go to Asia for the first time as I'd only flown through before. I went to Thailand, and the reason I hadn't been to Asia was because I know how incredible it is and I need to make sure I have enough time to get under the skin of it. With quite a young family, travelling around Asia with kids is pretty tricky. I went with the 50 Best last year [The World's 50 Best Restaurants awards] last year and we had an escorted trip looking at the King's projects encouraging the locals to stop growing drugs and start growing vegetables to sustain a business and rebuild communities. Japan is also high on my list, as well as China, but Japan is my number one. I just need a time machine to invent some more time. The experiences you get overseas are just so different from what we're used to – it's life-changing stuff. 


You're ranked in The World's 50 Best and you obviously have your well-earned Michelin stars – do you enjoy gaining and maintaining these accolades, or is there a lot of pressure?
The day I received two stars for Dinner is probably the highlight of my life, in terms of career. [Awards and accolades] are all really important to us and are great rewards for the team; it gives them energy, brings a lot of exposure to what we do and believe in and helps us to tell our story. But the one really important thing we've always done – and Heston always talks about – is to concentrate on what happens at the table in terms of food, in terms of service and in terms of experience. We try and teach all our team, front-of-house, kitchen, sommeliers, that these things are great but we never get carried away and we continue to try and be better than the day before.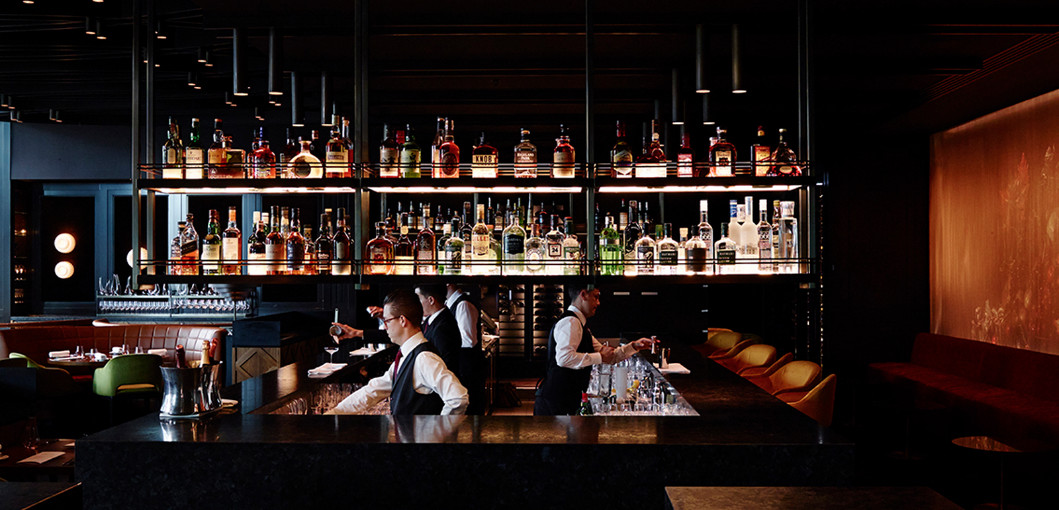 Pictured: "Dinner" in Melbourne

The historical aspect of your menu is fascinating. What is the process for all the research?
Today we have our own library of incredible, very rare British books and we have relationships with about four food historians, including a lady called Barbara Santich in Adelaide, who's the Australian guru on food history over there; we're using her to localise and bring Australian history into the mix in Melbourne, although it's a very differently sized history than here in the UK, where we go back to about 1390. We also use the British Library quite a lot where we go as a team, around four or five of us, to sit down with the curator and identify periods or areas of food we'd like to explore, for example chocolate; looking at when chocolate arrived in the UK, who had it and what they did with it.

You've already mentioned your kids – does your family get a different menu?
[At home] it's more classic with great produce, simply cooked. My son will be seven in January; he doesn't like everything, but he will try anything. The five-year-old is a lot more tricky. She likes what she likes. We're trying to expose them to as much as possible and we're proud that they just love going out to eat; they love the occasion of going out for dinner. Max is always asking if he can go eat at The Fat Duck and I say we might have to wait a couple of years just so he's ready for it. But the enthusiasm is brilliant, from a chef's point of view.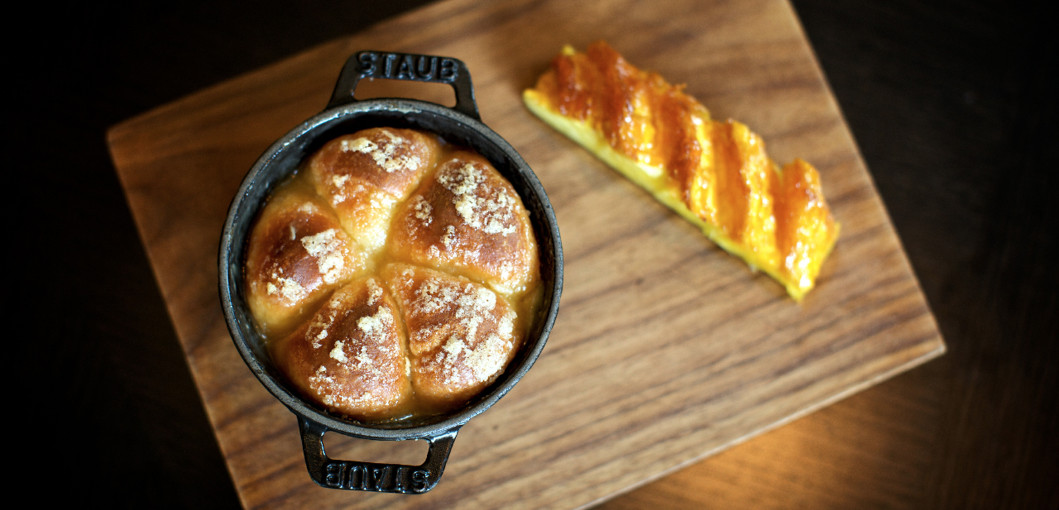 Pictured: the delightfully named "Tipsy Cake"

You've worked with Heston since 1999 – can you recall the most formative piece of advice or wisdom that really stands out?
It was probably a year and a quarter after we opened [The Fat Duck]. It was an incredibly tough time. The kitchen was small, it was poorly equipped, and it was tough. We worked serious hours and people didn't last long – or sometimes just didn't turn up for work. I remember one Sunday we had such a hard service, it was just horrendous, and I remember Heston taking me out into the garden. He said: "Look, I know it's hard at the moment but it will get easier and trust me, one day this will all pay off, this is gonna work out." We often talk about that conversation now, saying: "Bloody hell, do you remember that?" We never even thought we'd open a restaurant in London, let alone Melbourne. It was so far away from where we are now.

Conversely, all these years later are you having similar conversations with young chefs? Or is there a chief piece of advice you could give to someone starting out?
The first position you take as a chef, you need to be somewhere where you will learn the fundamentals of cooking. Once you have them, they can never be taken away. With the variation and the diversity in restaurants, you want to get a good foundation and be sure you're in the right environment where you're going to learn and be taught the principles, before you start hopping around. You need to be able to roast a piece of fish, you need to be able to cook a bird in a pan and roast a chicken. And take your time. It's not a race. You've got a lot of years to do what you need to do.