The "Picasso of Pastry" wowed judges at The World's 50 Best Restaurants, but with scores of best-selling books and Willy Wonka-esque boutiques around the globe, Pierre Hermé continues improve on near-perfection. We had a few short and sweet questions for the Alsace native.
What does the accolade of The World's Best Pastry Chef 2016 mean to you?
I am very proud to receive this award. It is a great honour to all pastry chefs, starting with my teams, the pastry chefs preparing my recipes every day, around the world. It is also a great recognition for French savoir-faire in pastry on an international level.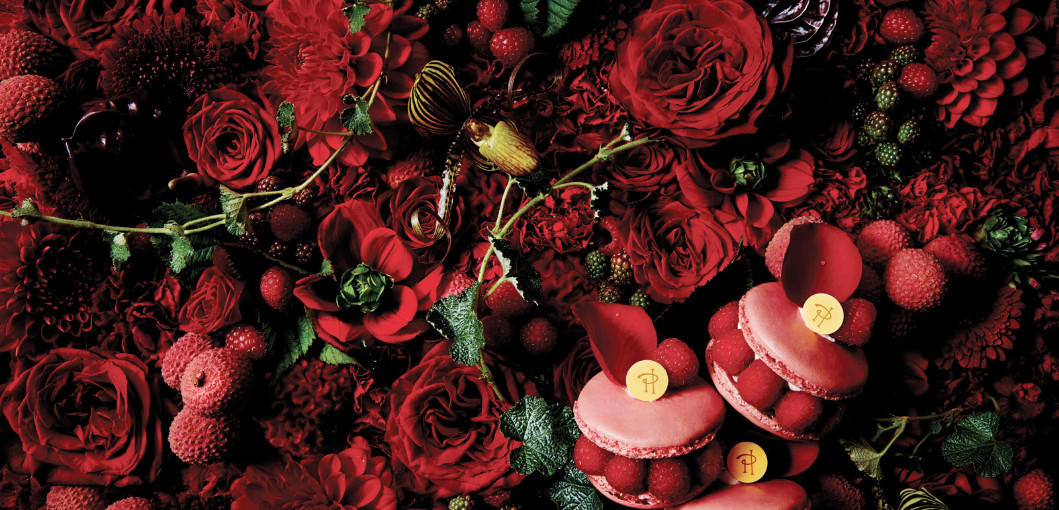 You're from a baking family going back four generations – was there ever any question of you not going into the family business?
Well, I didn't exactly go into the family business but I knew from the age of nine that I wanted to a pastry chef. I spent a lot of time watching my father as a child, but I then left my hometown of Alsace at the age of 14 and moved to Paris to begin my apprenticeship with Gaston Lenôtre. It was a fresh start, learning everything in a new way – he gave me the base, the deep knowledge and the values which I have built on ever since and continue to share with the pastry chefs working with me: the attention to detail, work well done, transmission.
You've been called the "Picasso of Pastry", the "Dior of desserts" and a "macaron maestro" – is there a particular nickname that you enjoy?

I don't pay much attention to the different nicknames - but it is true that the nickname "Picasso of Pastry", given to me by Jeffrey Steingarten, an important food critic from Vogue who spent an entire week beside me judging on site has really stuck all these years! I don't know if he was referring to the prolific, eclectic side of Picasso – in any case, it's very flattering!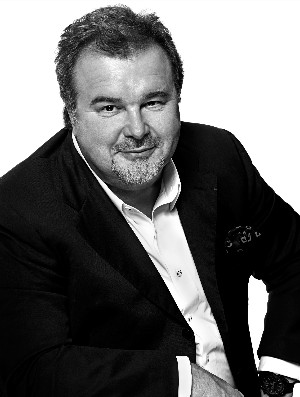 What first led you to open your first boutique in Tokyo, and what have been the most exciting destinations to work in?
We opened our first boutique in 1998 at the Hotel New Otani in Tokyo. I had met and got to know the president of the hotel. We took the opportunity to launch the brand there and open the first Pierre Hermé Paris boutique. We opened the first Parisian boutique on Rue Bonaparte a couple of years later in 2001 and now the Maison Pierre Hermé Paris is present in over 10 countries. I couldn't pick a favourite, I love to travel, discover different cultures, different cuisines and products and I draw a lot of inspiration during my trips.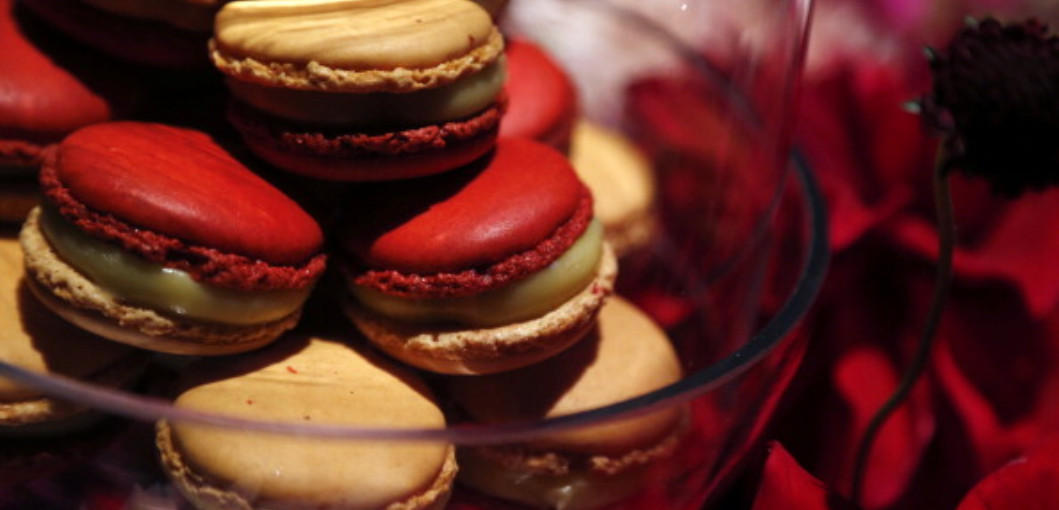 What's your opinion of Middle Eastern desserts?
How do baklava and kunafa compare with macarons and meringue?I would say they cannot be compared, yet both are equally delicious and indulgent. French pastry is world renowned as being at the top of the domain. This is down to years of know-how and a real "sweet culture". That being said - there are many interesting products, techniques and especially ingredients all around the world. For example, I recently discovered and transformed a Middle Eastern product into a macaron. The macaron Infiniment Citron Noir, using black lemon from Persia is the latest addition to our 2016 Festive Season collection – Les Adorables.
The macaron is truly back en vogue – so what makes for the perfect macaron?
A good macaron is the successful sum of many small details and of course practice and patience. Every single step of the macaron process is important and affects the ultimate result – the most important thing in pastry-making is precision and, of course, the best ingredients. For me, the focus is always the taste and ultimately that is what makes the perfect macaron. When I learnt how to make macarons in 1976, pastry chefs were still very confined to a limited repertoire: coffee, chocolate, vanilla and raspberry macarons. So, I started to wonder what gave macarons their flavour: the shell, of course, but it's mostly the filling and that leaves so much room for creativity. Apart from the diversity of flavours, what makes the macarons at Pierre Hermé Paris so unique is that we fill them more generously than others – it makes a real difference to the flavour. The unlimited possibilities in the assortment of tastes, textures, and flavours will forever be fascinating to me.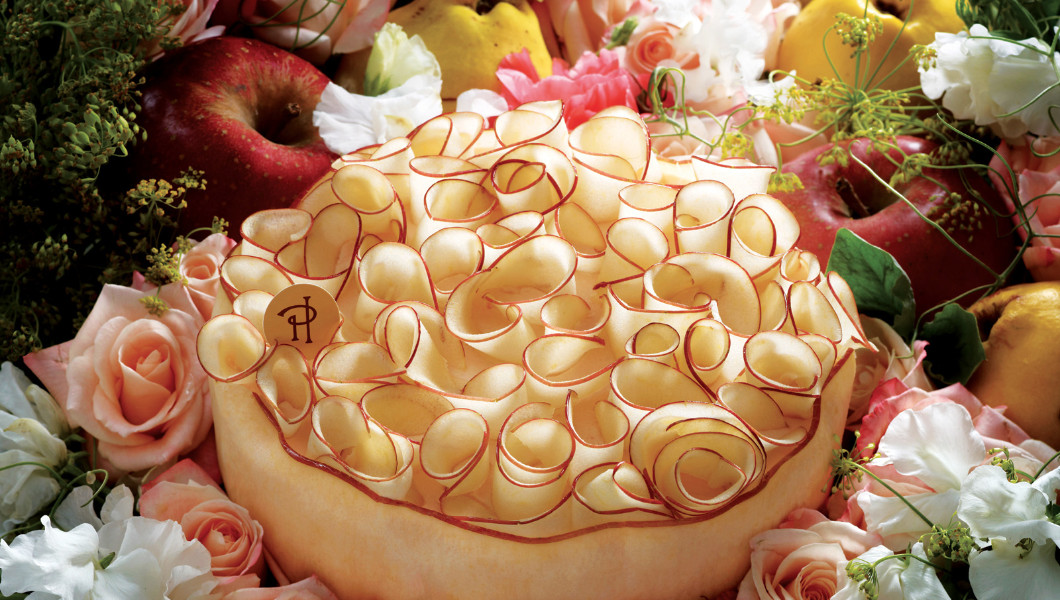 Your bibliography is epic – with 40 books since 1993. Is there any aspectof the dessert course that you've not yet written about?
Of course – there is always more to come. There are always new ingredients to be discovered, new associations to create, new territories to wander into and old ones to reinterpret. For example, I have already written a number of books on the subject of chocolate, but this October, I will present my latest book in collaboration with Brazilian photographer Sergio Coimbra – it is an entirely different way to look at chocolate. It is a book of art with over 200 photos presenting chocolate and all its facets. Another new book we are launching at the end of the year is a pop-up book, Surprises & Gourmandises. I've always loved and been fascinated by pop-ups and I had wanted to work on a recipe book for a long time – presenting the iconic creations of the Maison in a totally different, innovative, fun way is very exciting.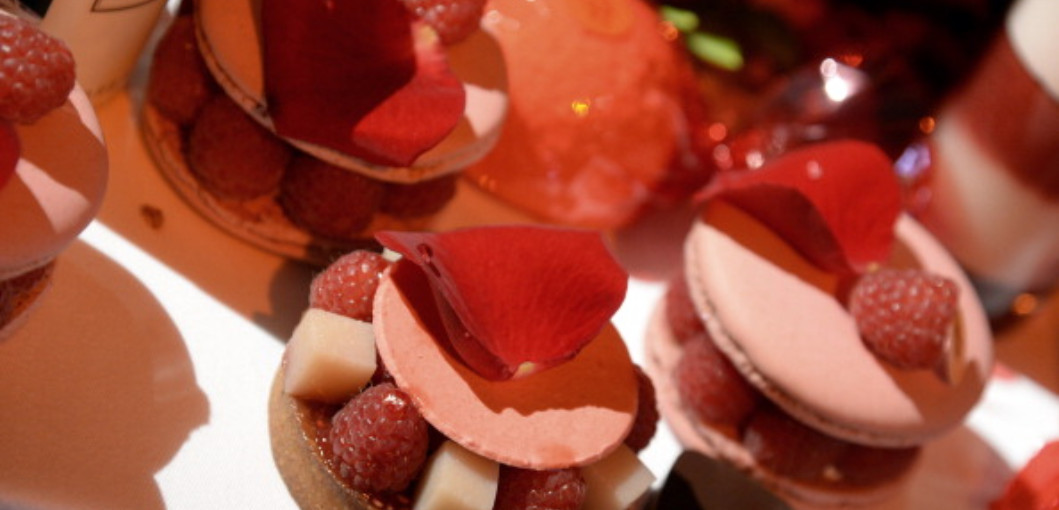 Sugar is often vilified – it possible to create world-class desserts without sugar?
In my opinion, no, I don't think so. I am an advocate of the saying "savoury to nourish, sugar for pleasure".
Many tech-savvy people are already "printing" desserts. What's your opinion of 3-D printing in food?

I have never experimented with 3D printing in food – so it is difficult for me to have an opinion. The topic does interest me though, like everything that touches new technologies combined with a specific savoir-faire.