Annie, how does your take on Tuscan-Italian cuisine differ from what we might expect?
I have to tell you that we are always very keen on old recipes from Tuscany – but there are not so many, so we also remember other areas in Italy and we use all the recipes from Sardinia to Milan, Lombardia and so on. What we want is the sauce in a traditional Italian style and to cook everything in a very light way, because nowadays we cannot eat so much fat as people used to. Before, they needed it, but now we need to spend more time in the gym! We also want to have something pleasant and well organised to look at, so we also focus on nice, but simple, decoration.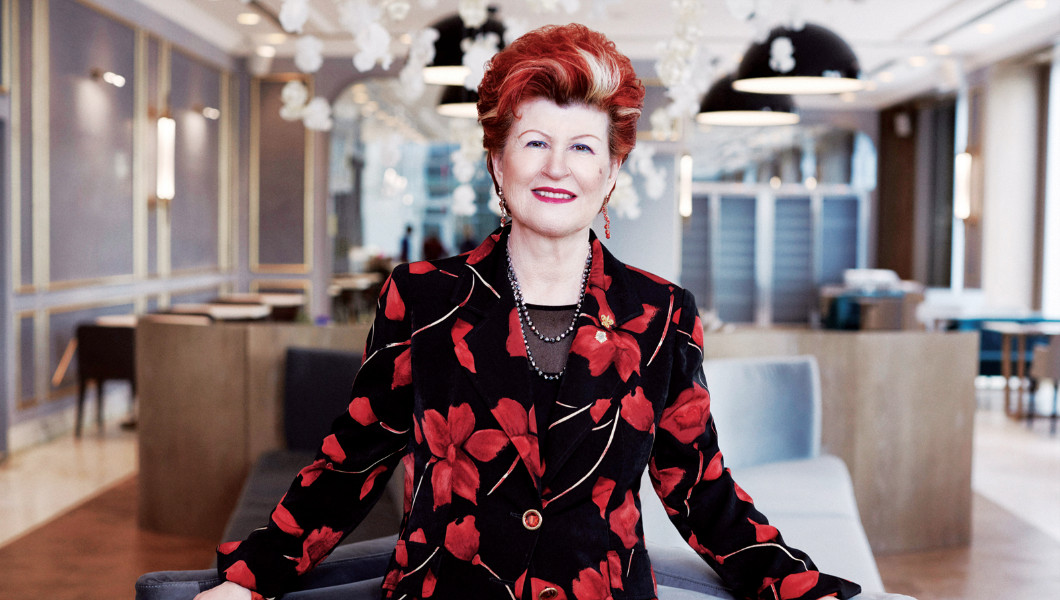 Can you give us an example of a traditional dish that you've adapted?
In the countryside in Tuscany, a long time ago, people didn't have much to eat because they had to donate all their crops to the noble families. Life was difficult and not so fair. Sometimes they had no eggs and pasta was just flour, water and salt – that was it. So that is how we got pici (pasta), which they rolled with their hands; it was nice and light, with anchovies, olive oil and a little bit of chilli pepper. And it's important to remember the breadcrumbs – the lady of the house would even take the breadcrumbs from the table because it was important for them not to throw it away, but to use on top of the pasta. We now do this dish with our own pici made from bread dough. It has a slight smell of yeast, with a light taste and we add a little bit of burrata under the pasta, already set with olive oil and garlic. Beside it, we serve some fresh bread made with the same dough. We start from very simple things but we show the customers the evolution of the dish.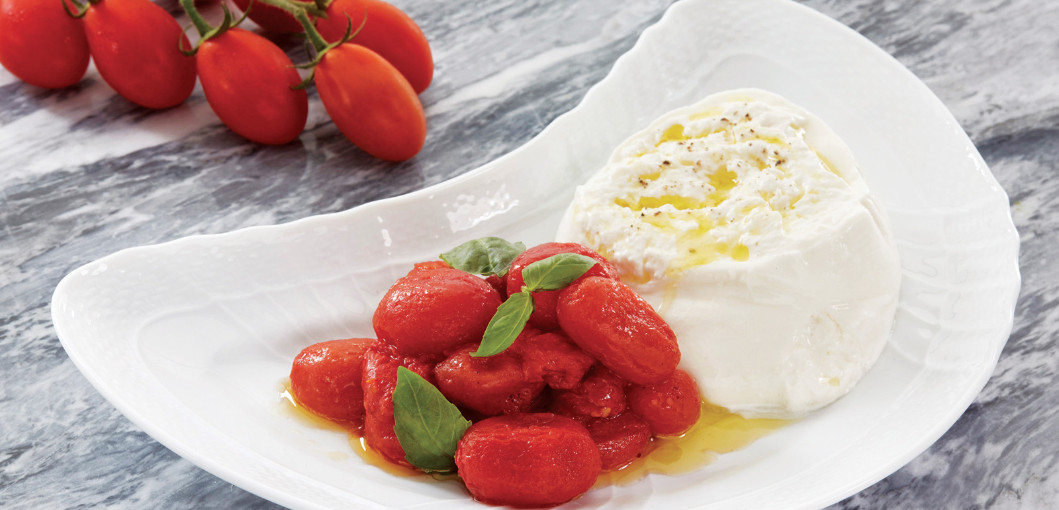 You mention traditional cooking in the home – but where was your own culinary education?
I taught myself whatever I wanted to make. I didn't know anything about Italian cuisine, as I am French. But I always like to please people and it wasn't difficult to look at what I could do and I understood from studying books; I tried to choose the real, traditional dishes from my reading. Some are real and some are creations of a particular chef, so not the "real" thing. In discovering Italian cuisine you had to grapple with truffles for the first time. Can you tell us what you've learned?I knew about the black truffle from an area in France close to Spain, but it is completely different from the white truffles that you find in Italy, in Piedmont. Therefore, I didn't know anything about them and then one summer my husband took me to a restaurant and said: "I'm going to make you taste this!" And then I fell in love. The white truffle goes very well with eggs but can go on top of many things. It's very good with risotto and you can even put some thin slices on vanilla ice cream. But if you want to know my secret, it's very simple: you take a piece of truffle and you don't add anything else other than a little bit of salt and then you eat it raw. It's fantastic – maybe a little expensive, but very nice.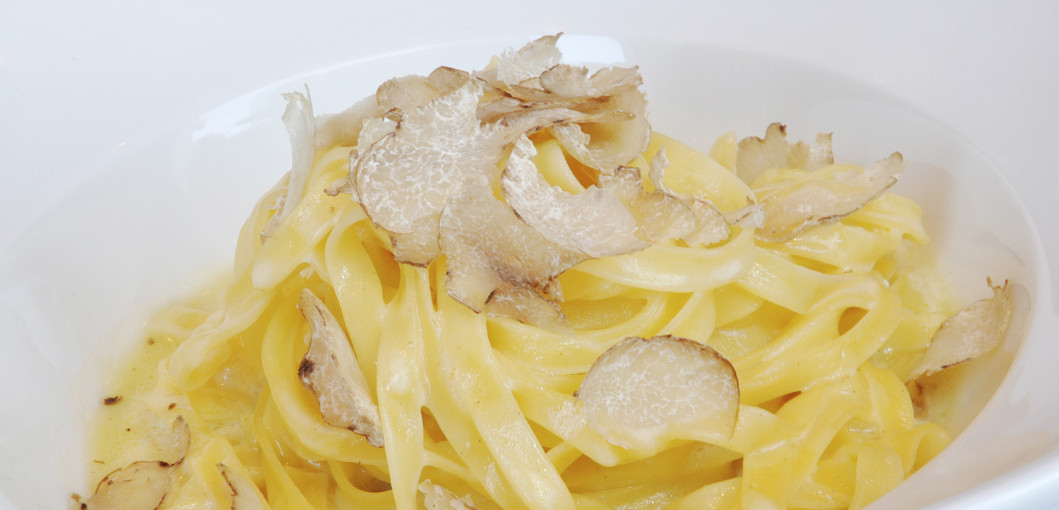 Having achieved acclaim (and three Michelin stars) for Enoteca Pinchiorri in Florence, do you have a similar vision for The Artisan in Dubai?
We arrived into a very nice combination between Firas Fawaz, the managing partner and myself. He wanted something Italian, but lighter than our three-Michelin star restaurant, so we did deep research and tried to keep things simple. It's expensive because we take care of so many small details and need a lot of cooks and we have to have the best ingredients, but we do a lot of very beautiful dishes even with simple ingredients. Tuscan food is not complicated or sophisticated. [In Dubai] I would like to see people who are a little bit in love with good food and who know about good cooking, not only eating what they're used to. I don't like it when people ask for it their own way, like when American customers years ago used to say: "My mother does it like this". That's because the Italian immigrants lost their real system and transformed their dishes into an Italian-American style. So the people who used to come to us, expected Italian cuisine like their mothers'.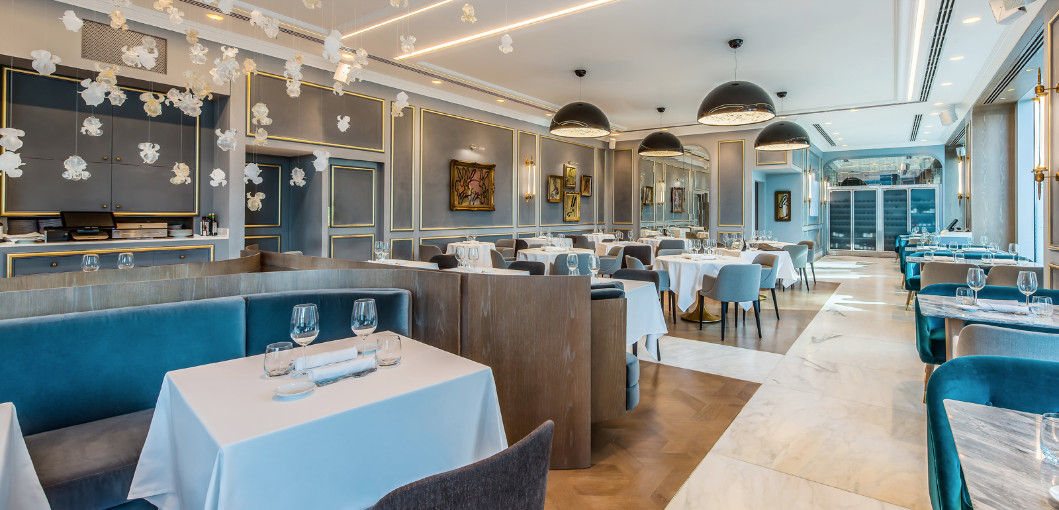 One of the most important ingredients in an Italian meal is the wine. Tell us about the wine selection at The Artisan?
Every wine needs the right food beside it. It is very delicate and it helps to have a good knowledge about the wines we have here. You have plenty of possibilities but of course you can trust the sommelier – we will always look for the best.
EAT:
The Artisan Dubai
+971 4 338 8133