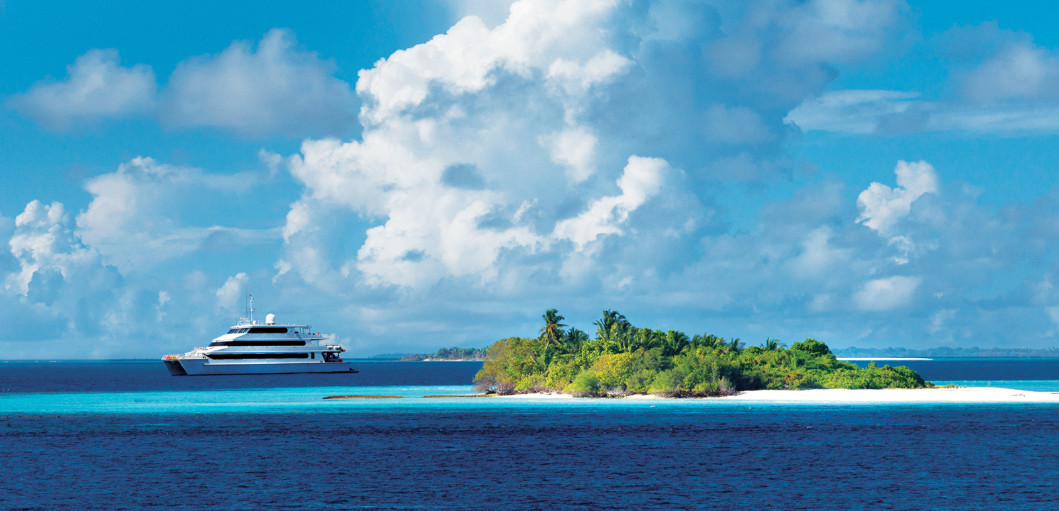 THE UNKNOWN MALDIVES
Surfing virgin waves, coming face to face with graceful manta rays and whale sharks, and exploring parts unknown in the Maldives in absolute luxury aboard the Four Seasons Explorer? Where do we sign? The luxurious, three-deck catamaran belonging to the eponymous hotel group is setting off on a few incredibly desirable itineraries over the next two months. In July, the Explorer will set out for painfully beautiful atolls where guests can expect thrilling marine-life encounters, five-star surfing at a mixture of well-known and off-the-beaten-path "secret" spots, and even try their hand at stand-up paddling, with excursions to local islands for guided village walks and unforgettable experiences like dining under the stars on a deserted beach. For the die-hard surfers, there is a dedicated charter designed especially for "frothing surfers with an unlimited appetite for waves, waves and more waves" setting sail this month from June 26-July 3. Whichever takes your fancy, just make sure you don't miss the boat – there is only a limited number of berths available.

PRICE POA
AVAILABLE July 10-17, 2017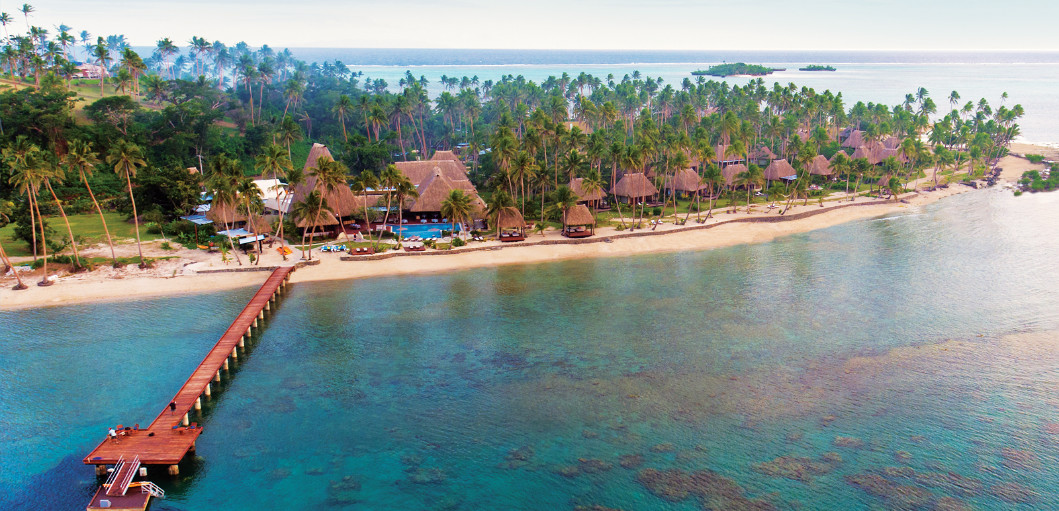 GO TO SCHOOL IN THE SOUTH PACIFIC

There may be some scowls and stamping of feet when you tell your children they'll be going to "school" while on holiday, but there's no doubt about it: kids will have the time of their lives at a new programme launched at the Jean-Michel Cousteau Resort in Fiji. Led by the resort's marine biologists, the brand-new "School Under The Sea" programme is an innovative and immersive educational experience that introduces children ages six to 12 to the natural environment and Fijian culture, expanding their minds and bolstering their appreciation of the world around them. Each day brings a new adventure, from coral planting, snorkelling, or rainforest, island and waterfall excursions to a visit to a local Fijian school, arts and crafts and an island treasure hunt. Add to that the award-winning Bula Club for Kids, dedicated nannies for children under six, a stay at this luxury resort in Savusavu Bay is a win for the whole family.
PRICE The programme is complimentary for children staying at the resort. The resort's complimentary-night package (stay six nights in a Garden View Bure and pay for five) starts from FJ$5,438 (US$2,614) per adult
AVAILABLE Until June 23 and then from July 16 to September 15, 2017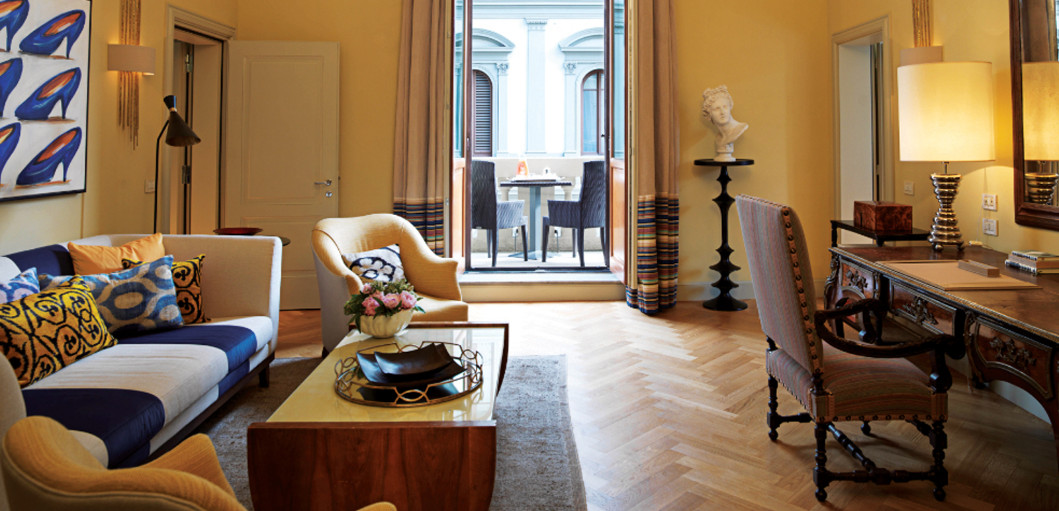 A FLORENTINE ART HUNT
Children are never too young to appreciate art, though Rocco Forte's Hotel Savoy is helping its young guests, the Savoykids, to understand the treasures of Florence's Uffizi Gallery by turning its works of art into a fascinating game. Led by a professional guide, your little ones can embark on an entirely original treasure hunt that intends to arouse curiosity and artistic sensitivity. The three-hour tour starts with children handed a magic box containing a treasure map and route through the museum's main rooms, and a series of cards that show the "treasures" hidden in the works of the greatest masters. With an animal theme, your children will have fun trying to identify creatures in the masterpieces, from the beautiful white horse is hidden in Botticelli's "Adoration of the Magi" to working out what wiggles in the hair of Caravaggio's "Medusa". They'll be even more thrilled with their prize, a delicious treat back at the hotel, just an atmospheric amble away on Piazza della Repubblica, halfway between Uffizi Gallery and the Duomo.

PRICE The family package offer includes 50 per cent off a similar interconnecting or adjacent room for two children, with Duomo View Rooms from €640 (US$697) a night
AVAILABLE The Uffizi Gallery tour is not available on Mondays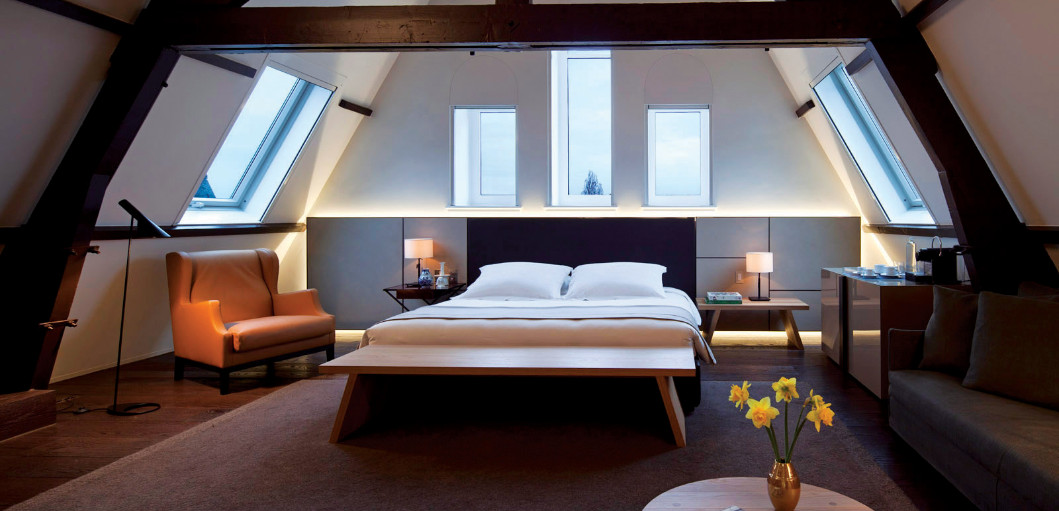 BIG FIVE IN AMSTERDAM
Amsterdam's grand luxury-lifestyle palace hotel is turning five and is inviting guests to help blow out the candles with "The Big Five Package". Among the inclusions in the three-night stay (where you'll make yourself at home in the I "heart symbol" Amsterdam Suite – a beautiful 155-sqm triplex with panoramic views over the rooftops of the Dutch capital) are a private transfer by Bentley to and from the airport; private butler service throughout your stay; breakfast in the Brasserie or in the intimacy of your suite; a bottle of champagne upon arrival; the five steps to perfection treatment in Akasha Holistic Wellbeing Centre for two; an eight-course omakase menu at Taiko restaurant (including wine or sake pairing) and a late check-out at 4pm. To explore the city, guests can choose from the "Big Five" activities, carefully selected by the hotel's team of hosts. A must in Amsterdam is exploring the city's canal waterways, but the hotel has upped the ante with private canal boat tour with Michelin-star bites. Guests can even opt for a helicopter tour, or, to get a grasp on the city's multi-layered arts and culture scene, how about a guided tour with one of Conservatorium's cultural ambassadors, gaining exclusive access to designer studios and creative spaces that rarely open to the public? Adding to what is already an outstanding experience, the hotel's general manager Roy Tomassen is also offering up his services as part of the "Big Five" package – he'll be your companion over lunch.
PRICE The Conservatorium's "Big Five Package" costs €11,555 (US$12,591), inclusive of VAT, exclusive of five per cent city tax, and subject to availability
AVAiLABLE Until December 31, 2017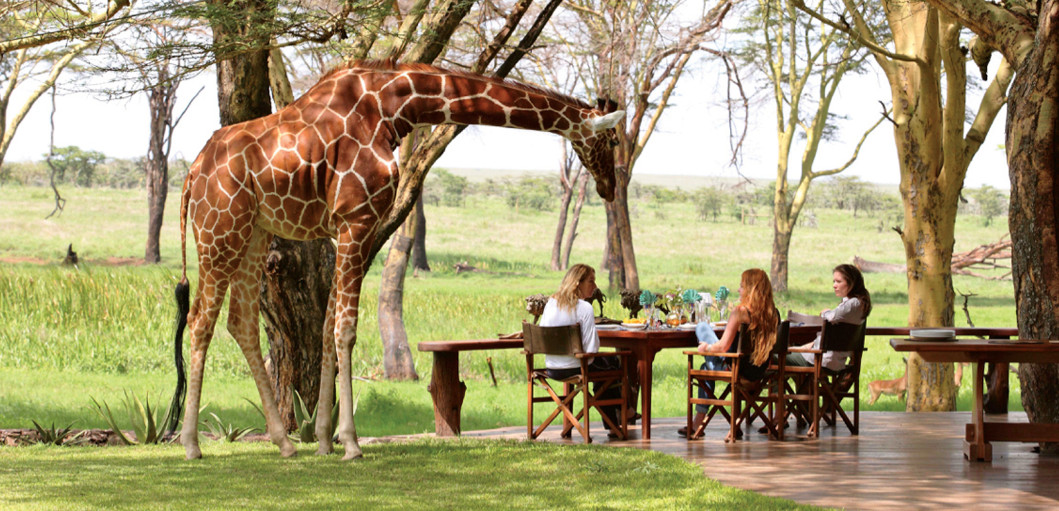 AFRICA BY AIR
Perhaps you've been on a few safaris and had unforgettable experiences in Africa, but nothing compares with an air safari – especially when the plane is an executively configured VIP Cessna Grand Caravan with experienced private bush pilots and expert guides on board. Scenic Air Safaris has launched a very special nine-day "Endangered Species Safari" across Kenya, which focuses on the conservation efforts that are helping to preserve vulnerable and in danger of extinction wildlife, such Grevy's zebra, African wild dog, reticulated giraffe, black rhino, lion, cheetah and elephants. As well as scenic flights across the Laikipia Plateau, the Masai Mara and the Great Rift Valley, and a stay at Lewa's Wildlife Conservancy, renowned for the preservation of black rhino, the itinerary includes time spent with renowned specialist conservationists such as Saba Douglas Hamilton, who manages the Save the Elephants Foundation with her father Iain; David Maskell, the architect and curator of an orphaned lion rehabilitation programme; and Dr Elena Chelysheva, who has spent the last 30 years based in the Masai Mara pioneering research into cheetah behaviour and identification.
PRICE From US$9,875 per person sharing, which includes flying on the executive Cessna 208 Grand Caravan with a pilot guide throughout the trip and full board accommodation including house beverages
AVAILABLE July 1 until October 31, 2017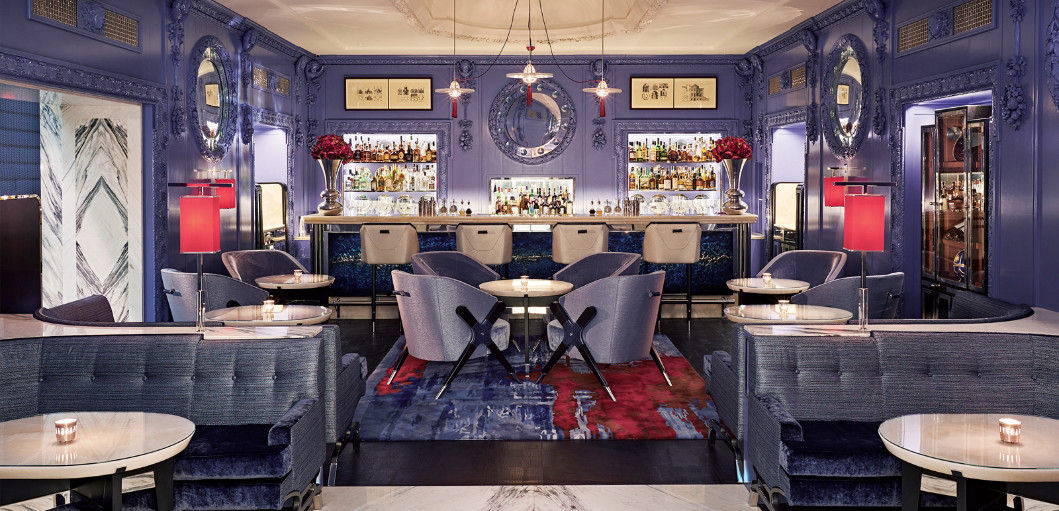 TICKLED PINK (FLOYD)
It's been 50 years since Pink Floyd released their first single "Arnold Layne" and with so many dedicated fans flocking to see the V&A exhibition Pink Floyd: Their Mortal Remains, London's modern Knightsbridge hotel, The Berkeley, has created an exclusive experience that pairs a stay in a Superior King Room with a host of appropriate rock fan-inspired goodies. The overnight stay includes two exclusive tickets to the retrospective show at the V&A as well as an official exhibition book, while in their room, guests will receive a musical welcome with an old-school record player and a selection of Pink Floyd vinyl records, from the iconic Dark Side of the Moon and The Wall to The Divison Bell, along with a bottle of chilled Laurent Perrier champagne. Following breakfast and a day at the museum and a spot of shopping in nearby Knightsbridge, guests can wrap up the evening – and raise a toast to their beloved band – with a bespoke Pink Floyd cocktail in The Blue Bar.

PRICE "Pink Floyd Exhibition: Their Mortal Remains at The Berkeley" starts from £630 (US$818) for two people in a Superior King Room (inclusive of tax)
AVAILABLE Until October 1, 2017 (must be booked two days in advance)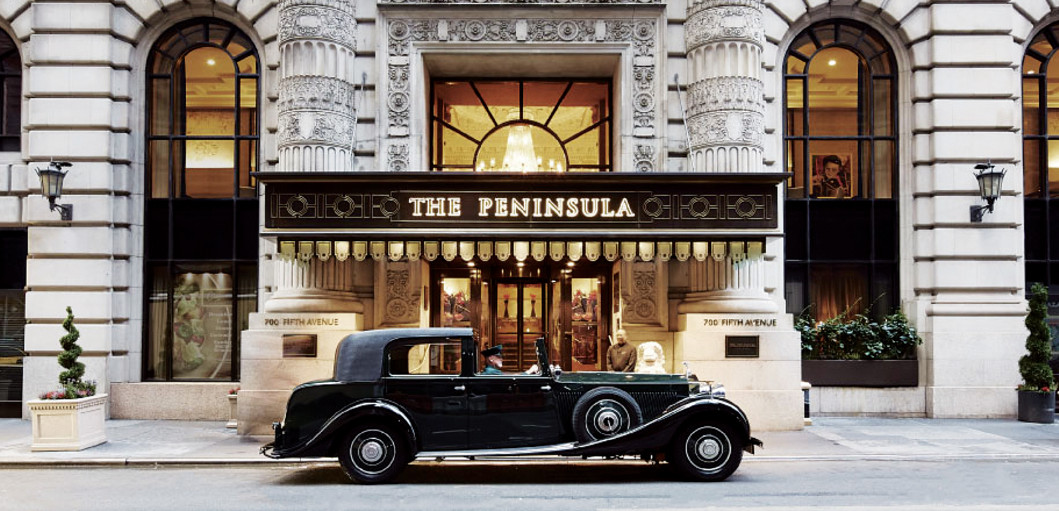 BEHIND THE SCENES AT MoMA
Go behind the scenes on a private tour of Manhattan's celebrated Museum of Modern Art (MoMA) with The Peninsula New York. The hotel, which houses its own exceptional collection of art, is offering an exclusive glimpse behind MoMA doors as part of its Academy programmes – unique experiences designed to showcase a destination's culture, traditions and hidden gems. The special academy experience begins early morning or late afternoon at the hotel's concierge desk where a Peninsula page will escort guests to MoMA to meet with a private PhD Art Historian guide, who will lead a specially curated exploration of the museum in complete privacy. What's more, guests can opt for a pre- or post-opening tour and will have day passes to explore the museum at their own leisure.

PRICE Stay from £572 (US$695) per night. One-hour private tour of MoMA from £535 ($650) for up to six people
AVAILABLE Tours run at 9:30am or 5:30pm