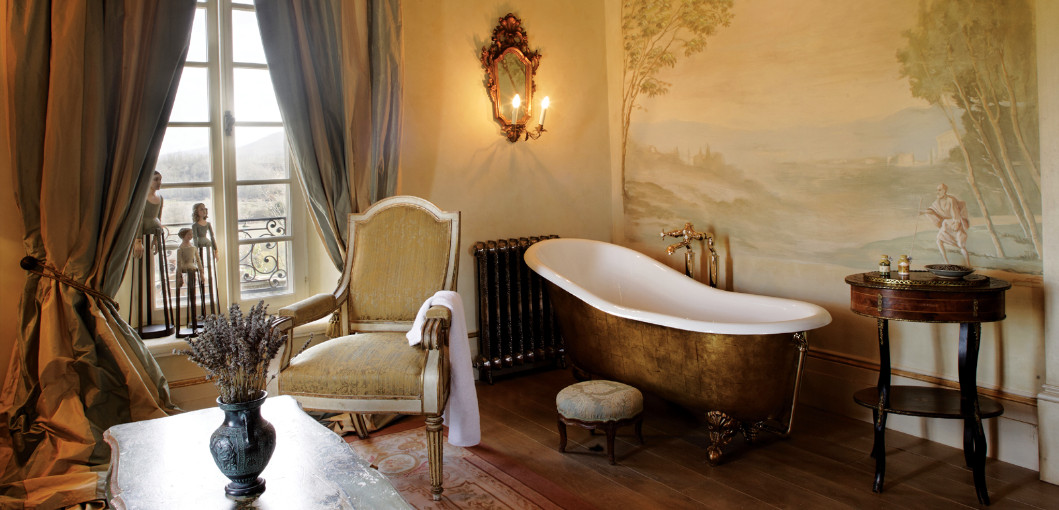 THE MYSTERY OF THE KNIGHTS TEMPLAR
As if Tuscany wasn't already tempting enough, history buffs can now immerse themselves in the legendary history of the Knights Templar while staying at Borgo Santo Pietro, a dreamy 13th-century Tuscan estate surrounded by truly lovely gardens. The two-night "Knights Templar" package follows the trail of the mysterious Catholic order, a mere stone's throw from Borgo, with a six-hour tour that explores the ruined Abbey of San Galgano and nearby Chapel of Montesiepi to witness the "Sword in the Stone" and hear the stories surrounding the legend; the birthplace of San Galgano at Chiusdino, and then onto the medieval city of Siena, known as "City of the Templars", for a glimpse inside the San Pietro alla Magione church and the Sator del Duomo cathedral. Added sweeteners include a traditional Tuscan lunch in a medieval-era trattoria, and back at Borgo Santo Pietro, a one-and-a-half-hour tasting session with Borgo's sommelier in the wine cellar.

PRICE From €2,160 (US$2,463) including two nights (double occupancy) in the room of your choice, with buffet breakfast and a six-hour guided tour with private transfers
AVAILABLE Subject to availability, with meals and stay based on double occupancy only. Additional nights accommodation discounted by 10 per cent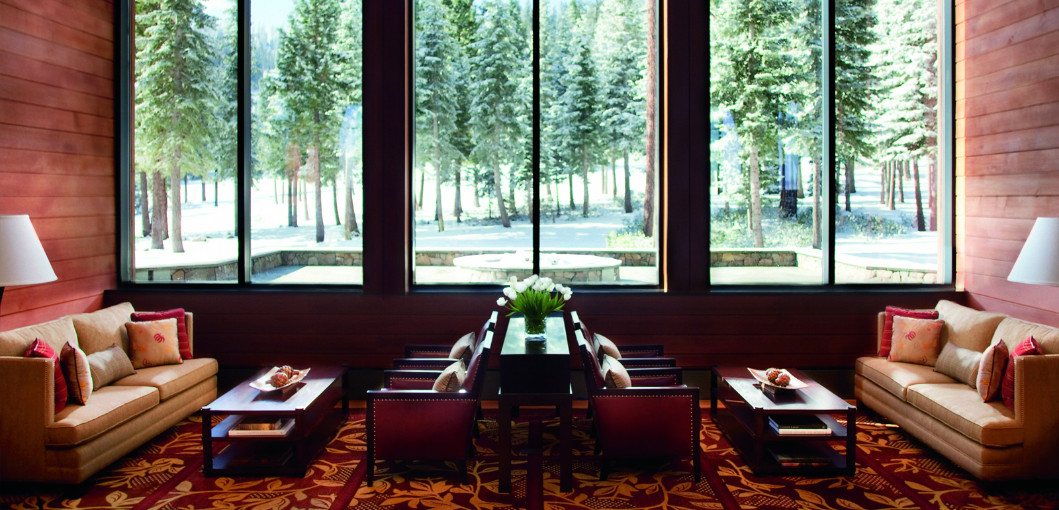 PEAKS AND PINNACLES
One to book for a wildly fabulous, once-in-a-lifetime ski-season experience, The Ritz-Carlton, Lake Tahoe has concocted the tremendously extravagant "Pinnacle Après Adventurist Winter Package". Available to those booking into a Residential Suite, it's a four-night stay that leaves no room for wanting… anything. After a private-jet journey from San Francisco and a meet and greet with your own personal Après Adventurist (a quasi butler/concierge/best friend who will curate a series of unforgettable experiences from the likes of a private heli-skiing/snowboarding experience on the Ruby Mountains to an Arctic Cat adventure tour), there's more VIP cossetting once you hit the slopes, with Northstar Platinum Access and Platinum Tøst (think private seating at a mountain-view bar with a bottle of Veuve Clicquot, a charcuterie board and a warm fire), complimentary ski/snowboarding equipment with a private demo fitting, as well as a private guide and first-tracks privileges. Post-ski or -boarding session, there's private after-hours access to The Ritz-Carlton Spa for indulgent treatments, an in-residence dinner prepared by the resort's executive chef (a sommelier will also pop by to pair wines), and a Chef Table dinner experience in Manzanita – just a few examples in the (lengthy) list of inclusions. Of course, access to the brand-spanking-new Lake Club, an exclusive waterfront clubhouse launched by the hotel last month, is included.
PRICE From US$125,000 for a four-night stay in a three-bedroom Residential Suite, with a maximum of four guests
AVAILABLE During the 2017-2018 winter season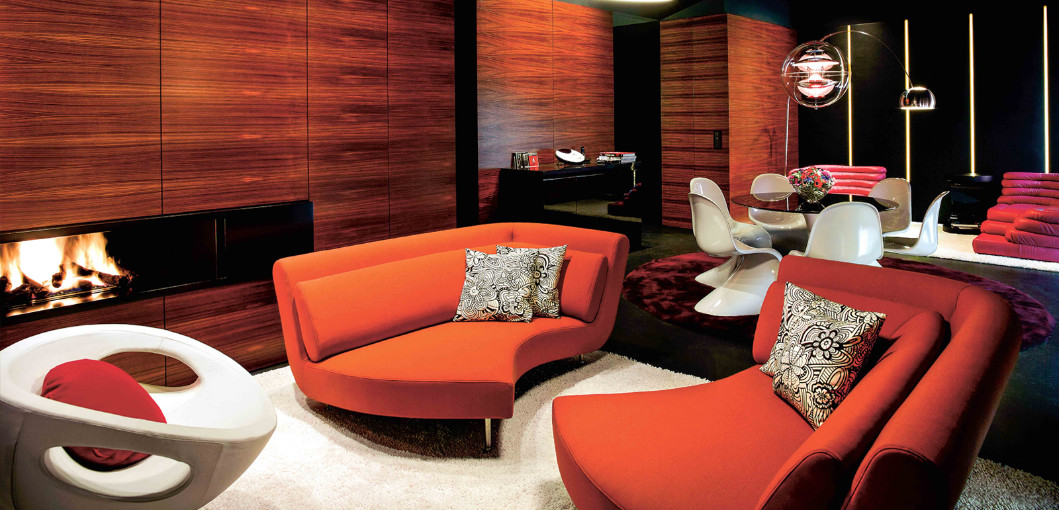 ROCK AND ROLLING STONES
If you haven't already snapped up tickets to see The Rolling Stones, who are set to perform in Zurich next month (September 20) as part of their European tour, then The Dolder Grand may have a tempting package to persuade you. The luxurious Swiss hotel's "You Get Me Rocking" package is offering guests a limited number of Business Seat concert tickets along with one-night accommodation. The package includes breakfast at Saltz restaurant, guaranteed upgrade to a double room deluxe, and – ideal for the morning after – unlimited access to the 4,000-square-metre Dolder Grand Spa. Since you're there, why not make it a night to remember, staying in the hotel's Suite 100? Inspired by the rock band, and named after London's 100 Club, the suite's retro-style furniture and predominantly black and pink colours are redolent of the Swinging Sixties, with a terrace with views across the lake and the Alps, a black bathroom with a whirlpool, sauna and steam shower, and exclusive on-call butler service – how rockstar is that?
PRICE From CHF1,270 (US$1,309) for one and CHF2,080 ($2,143) for two persons
AVAILABLE Valid only on the day of the concert (September 20th, 2017)
www.thedoldergrand.com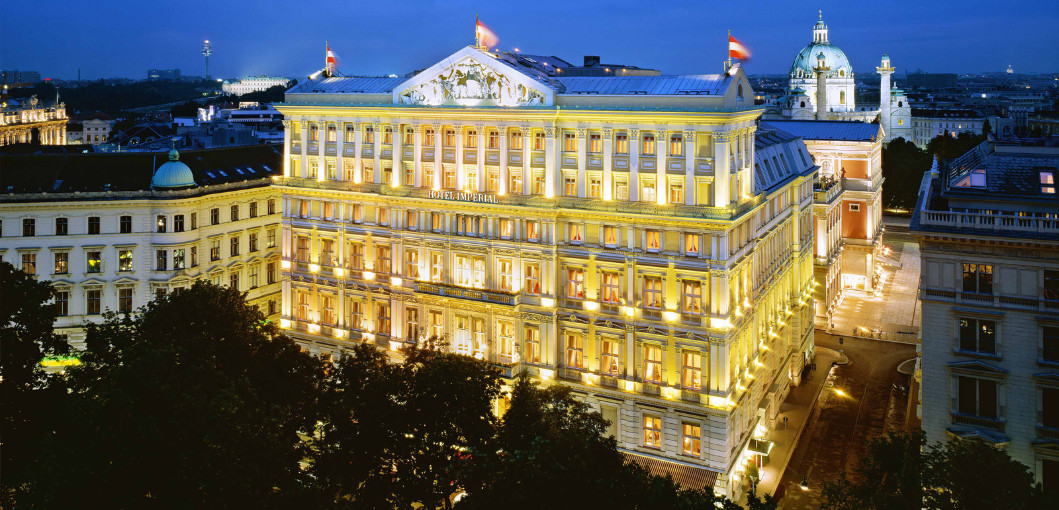 WALTZ THIS WAY
Travelling music lovers might be used to going to great lengths to see their favourite band or perhaps book a table at a legendary jazz club during their trips, but just how many can say they have journeyed to the Austrian city of Vienna to have their very own musical arrangement composed? This extraordinary experience starts with a consultation with a composer, who will create a special piece of music for you or your loved one – a bona fide musical representation of personality or personal characteristics – with a CD recorded by none other than the Vienna Philharmonic Orchestra to take home as the ultimate memento. And of course, to add to the authenticity, you will stay at Hotel Imperial Vienna, a Luxury Collection Hotel that's a favourite haunt for visiting pop stars, eminent conductors and artists performing at the next-door Musikverein concert hall. Originally built as a private residence for Prince Philipp of Württemberg before being converted to a splendidly opulent hotel, it's where Richard Wagner stayed for two months to prepare his Lohengrin performance in 1875.

PRICE €23,000 (US$26,234) for a stay with your own music composition
AVAILABLE No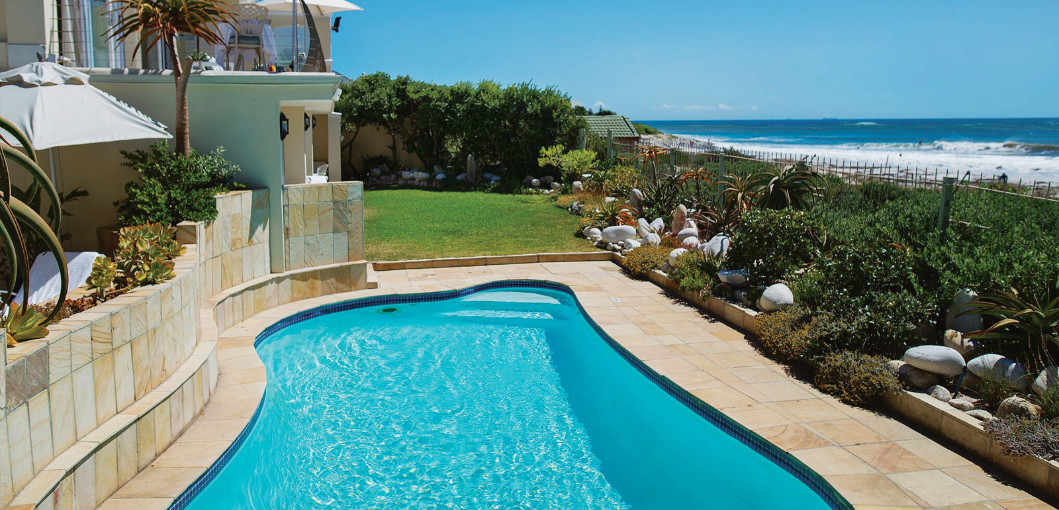 A LONG-LASTING STAY
Winter in South Africa can be a rather heavenly time to visit, particularly for those bedding down at The Last Word Intimate Hotels, a trio of boutique properties that include The Last Word Long Beach, The Last Word Constantia and The Last Word Franschhoek. While all properties are spectacularly appointed, the Long Beach boutique is a beachfront dream just a half-hour hop from Cape Town in the picturesque lobster-fishing village of Kommetjie, regarded as one of the premier surfing and marine birding hotspots in South Africa. Situated directly on the dunes of the eight-kilometre beach with two Elegant Suites, one Junior Suite and three Superior Doubles, each room is bedecked in soft silks and fabrics, including 300-thread-count cotton linen and generous bathrooms, all with private patios facing the Atlantic Ocean. With so much to explore at the doorstep – from the Slangkop lighthouse to horse riding and visiting nearby wineries – the "Winter Special" will allow you to stay for three nights and only pay for two, with the rate including all beverages (select wines and premium spirits), free wireless internet and seriously lavish breakfasts.
PRICE Low season rates from ZAR4,200 (US$313); entire hotel (six rooms) ZAR30,000 ($2,239) per night
AVAILABLE Until December 20th, 2017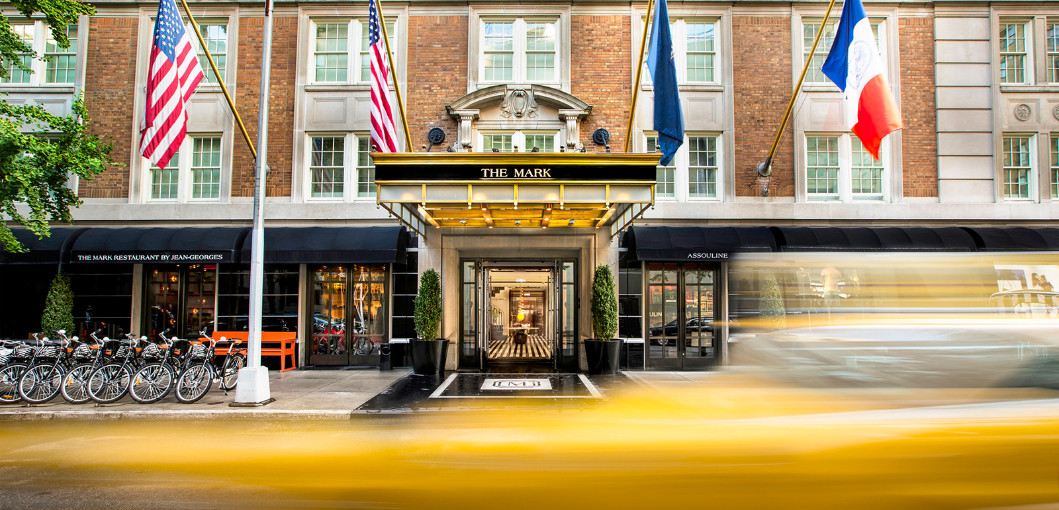 AHOY THERE, NYC
The irresistibly chic New York hotel, The Mark, famous for its Met Gala soirées, pedicab rides to Bergdorf Goodman and general Upper East Side pizazz, has launched a version of itself afloat – a stylish vessel setting sail this summer. Like the pedicabs and the hotel's paparazzi-favoured marble lobby, the sail of the 21-metre Herreshoff-designed vessel features Jacques Grange's signature black-and-white stripes, while the journey whisks guests on three-hour sailings, embarking southward from Tribeca's North Cove Marina through New York Harbor. As well as feasting on the sights, those on board The Mark Sailboat can nibble on canapés by The Mark's resident Michelin-starred chef Jean-Georges Vongerichten.
PRICE A stay in The Mark's brand-new three-bedroom terrace suite starts at US$25,000 per night. Yacht charter POA
AVAILABLE Book until September 1 for stays through September 4, 2017
www.themarkhotel.com/special-offers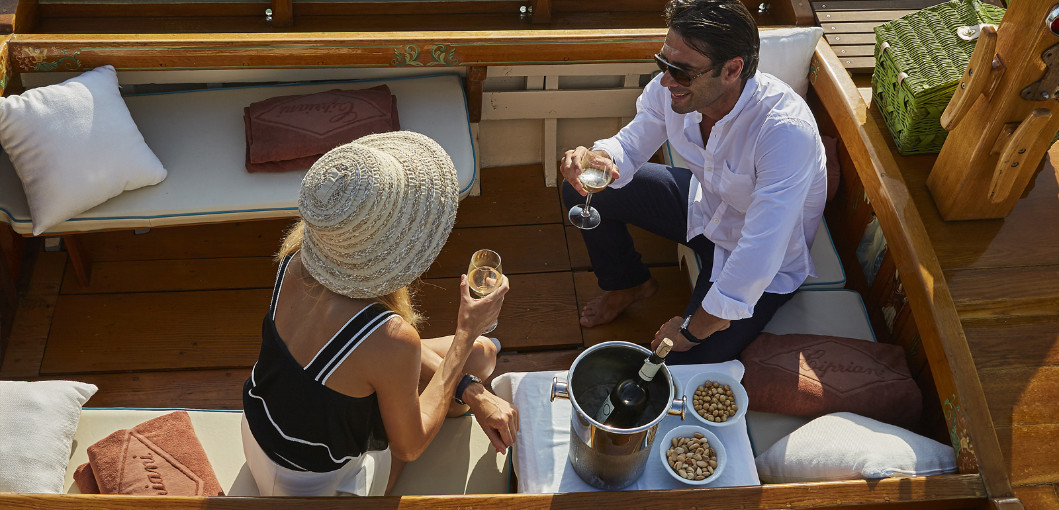 YOUR OWN PRIVATE "LOST" ISLAND
There are few things more exquisite than summertime in Venice, though Belmond Hotel Cipriani, the luxury hotel on the tip of Giudecca Island, has dreamed up yet another magical experience for guests, taking them on an experiential journey to a "lost island", situated in the some 500 square kilometres of lagoons, inlets and islands that surround the city – offering a glimpse at another side to Venice that few take time to see. The experience starts with a bicycle ride among the vegetable gardens and small lakes of the unspoilt Lio Piccolo, where you can enjoy the beautiful sight of herons, flamingos, stilt plovers and other native fauna. After meeting local fishermen, the tour continues in a topetta (a traditional colourful wooden boat) to the barene, salt marshes usually frequented only by Venetian locals. Alighting on a strip of sand only temporarily above the tide level – your own personal sandbank for the afternoon – you can splash about barefoot in the shallows, catch local shellfish such as caparossoli, and watch the sun set with a glass of the locally produced Orto wine in hand. It sounds utterly romantic but as boat trips are suitable for all ages, this is also a good one for families.
PRICE Boat trips start at €300 (US$342) per person for a minimum duration of two hours, and a maximum of eight.
AVAILABLE Until mid-October, however all boat trips depend on the tides
www.belmond.com/hotel-cipriani-venice