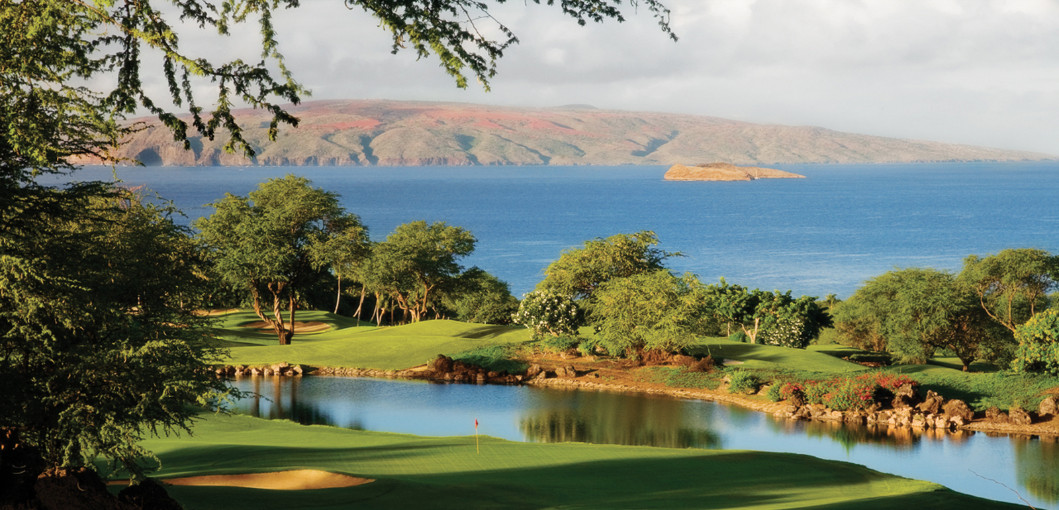 1. WINDY WALDORF – Golfing in Chicago, Edinburgh & New York

One for the golfing fans, Waldorf Hotels has launched a series of exclusive golf getaways starting from August – a collection of once-in-a-lifetime elite golf experiences paired with a lavish stay at select Waldorf Astoria hotels. Each "Waldorf Astoria Golf Experience" offers 18 holes of golf including lunch, beverages and post-round cocktails at one of the world's most discriminating fairways named in Golf Digest's "100 Greatest Golf Courses"; a welcome cocktail reception with Custom Putter Fitting by Toulon Design; an "Inside the Ropes Bull & Bear Dinner" hosted by a Golf Digest senior editor; VIP amenities and exceptional itineraries, as well as a stay at one of Waldorf Astoria's iconic properties. Waldorf Astoria Chicago, Waldorf Astoria Edinburgh, Waldorf Astoria New York, and Waldorf Astoria Orlando are the four debut properties teeing up for the first year's series, so if you've had your eye on playing Carnoustie or one of the USA legends, now is your chance.
PRICE Pricing for the packages begins at $3,999 per player, based on single occupancy
AVAILABLE August 19 (Chicago), Sept 22 (Edinburgh), Sept 29, (New York) October 21-23 (Orlando)
BOOK www.waldorfastoria.com
2. SERENITY IN SRI LANKA – with Serene Pavilions

Languid days dining on sumptuous cuisine, strolling along the sands of a palm-lined beach chatting to local fishermen about the day's catch – it's not too late to book a last-minute Eid escape and the gorgeous south-western coastline of Sri Lanka, easily reached with a quick flight, is an alluring option for GCC travellers. You would be hard-pressed to find a better pad than one of the 12 Balinese-style abodes at Serene Pavilions, a luxurious boutique hotel tucked in a coconut grove in Wadduwa. Surrounded by landscaped gardens filled with lotus ponds and tropical flowers, the beautifully appointed pavilions feature private plunge pools with deck areas and opulent marble bathrooms, while round-the-clock butler service ensures every whim is met. Between wining and dining at The Pavilions Restaurant and the Amritha Bar – both enjoying a front-row seat to Sri Lanka's epic sunsets – guests can fuse some spa-ing into their stay with a treatment at The Serenity Spa.
PRICE Ocean Pavilions start at US$560 a night excluding local taxes
AVAILABLE From now
BOOK www.serenepavilions.com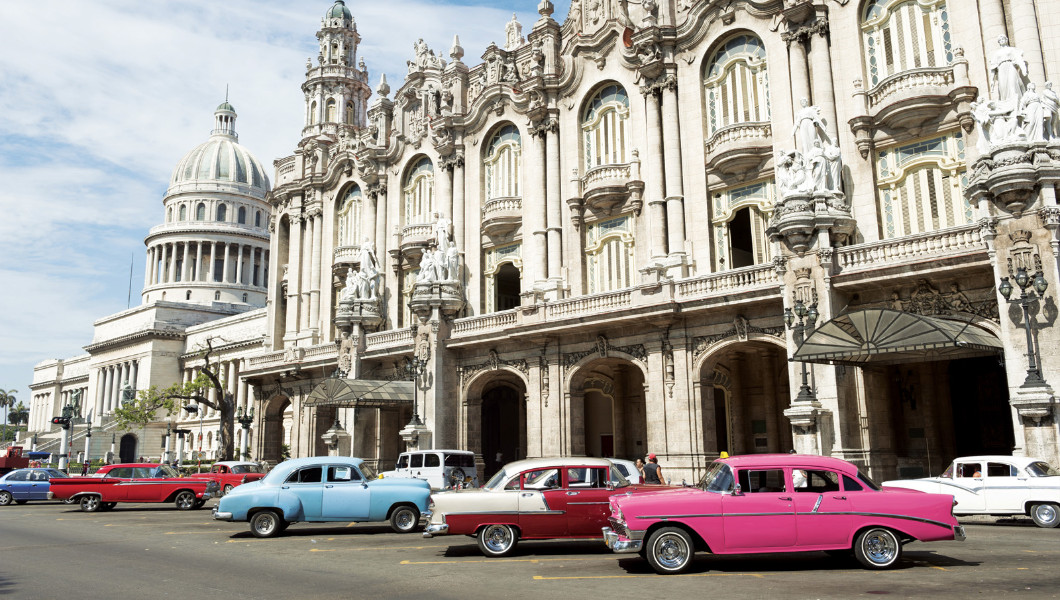 3. CUBA EN PRIVÉ – a tailor-made tour

You may have heard – Cuba is officially on the hotlist, but the country isn't at the point where travel is seamless, which has led to a recent proliferation of tour operators spruiking Cuba experiences. Ker & Downey's Private Tailor-Made Cuba experience, however, is striving to be different from the mainstream, set-departure group tours currently overtaking the island, allowing travellers to "experience Cuba in their own way and on their own time", with no set dates and no large groups. Diving into the culture is at the forefront, and with a private driver and car on hand, there's plenty to absorb, from a private rum tasting in the Fosca building (Cuba's tallest building) and a visit to Ernest Hemingway's estate, Finca Vigia, to a drive along the Malecón in a classic car and a bespoke tour of Old Havana with a local architect. With Cuban music and dance performances – and home-style meals in local family-owned restaurants, authenticity is assured.
PRICE From US$8,760 per person
AVAILABLE From now
BOOK www.kerdowney.com/journeys/private-tailor-made-cuba/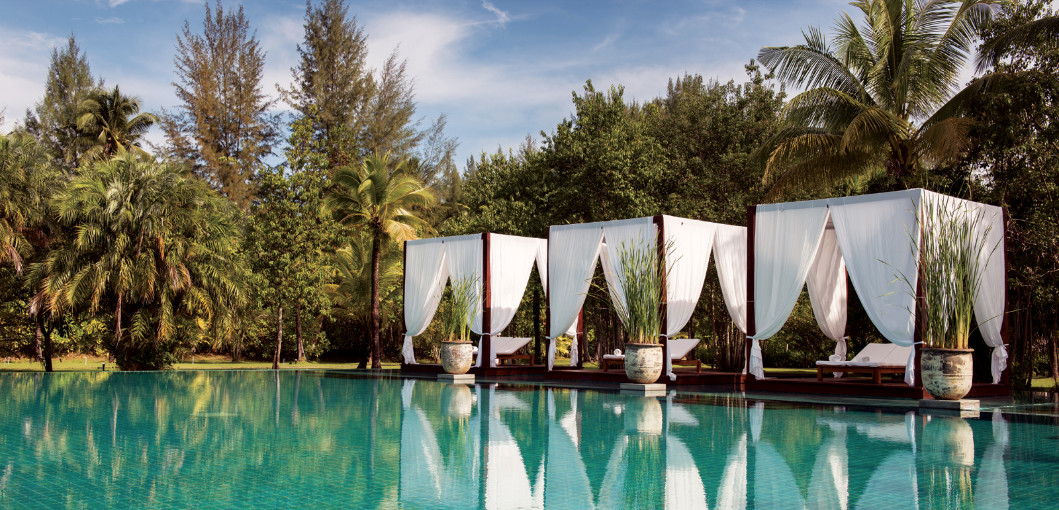 4. THAI TAKEOVER – book out an entire resort

This summer could be your chance to make like a Sheikh and book out an entire resort for you and your crew. The Sarojin, a five-star boutique just north of Phuket, Thailand, is offering a new "Exclusive Use" package for up to 130 guests – an entire resort takeover of all 56 residences. That also includes full reign over two gourmet restaurants, the new beach bar, the spa, fitness centre, infinity pool and the sunken Jacuzzi lounge area. That might sound impressive, but consider then that you have access to 11km of secluded beach, tropical gardens and acres of jungle. The offer is inclusive of accommodation and an all-day à la carte breakfast with sparkling wine for 130 people. But you'll need to be organised – the resort recommends making bookings 12 months in advance to secure preferred dates.
PRICE THB 430,000 (US$12,265) per night
AVAILABLE From now
BOOK www.sarojin.com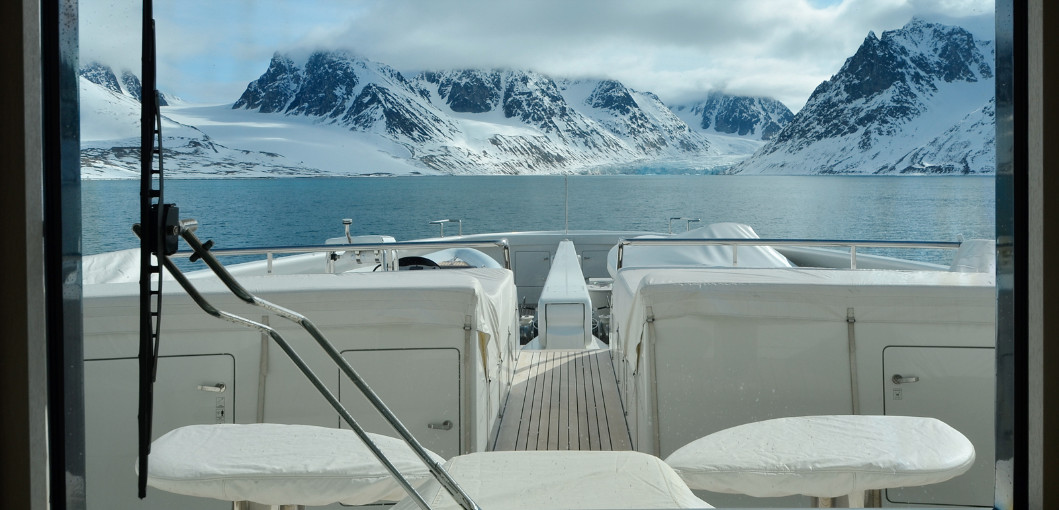 5. BREAK THE ICE – a private yacht in Svalbard

Luxury knows no boundaries, especially if you have a sense of adventure, and Henry Cookson Adventures is in the business of creating thrilling bespoke luxury experiences that take intrepid travellers to the very ends of the earth – quite literally. In June this year, HCA took a small group on board their private yacht to Svalbard, a pristine archipelago at the northernmost tip of Norway. In order to best maximise the chance of seeing the extraordinary wildlife on these islands, an icebreaker was chartered to tow the yacht further into the ice cap where guides led guests on skidoos in search of polar bears. Such epic adventures are not for the faint-hearted – on this particular adventure, guests witnessed a polar bear and two cubs eating a recently killed penguin – though for the adventure traveller, it's a dream; many of the guides have worked with the BBC's natural history unit and National Geographic. And then there's the bespoke dinners – imagine dining in a shimmering ice-cave? Bucket-list material. While guests are welcome to bring their own vessel, HCA can also arrange various options – kitted out with sea-toys, submarines and helicopters, of course.
PRICE POA
AVAILABLE From now
BOOK www.henrycookson.com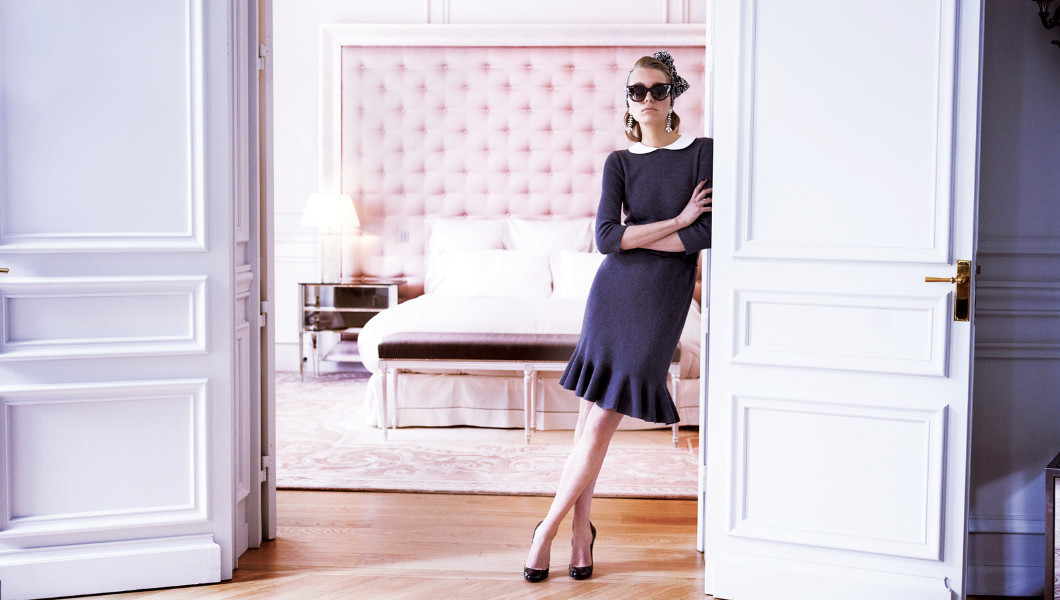 6. PARISIAN CHIC – shopping with Le Royal Monceau

Credit cards at the ready, for Le Royal Monceau - Raffles Paris has concocted the crème de la crème of Parisian shopping experiences, once again partnering with the City of Light's iconic department store Printemps Haussman to curate the VIP "Shopping in Paris". Start the day at the hotel with breakfast and pastries by eminent pastry chef Pierre Hermé and hop into a private car, which will ferry you in style to Le Printemps Haussmann where you will be aided by an Arabic-speaking Personal Shopper offering hands-free shopping and all the added sweeteners. Expect multi-currency payments accepted at all tills, immediate tax deduction at interactive machines to avoid queues, home or hotel delivery or international shipping, plus complimentary access to Premium services with the benefit of the Printemps VIP card which entitles shoppers with 10 per cent discount on selected brands. Shoppers also have access to a private lounge dedicated to Le Royal Monceau – Raffles Paris for a private fashion consultation, and when the feet tire (and they shall tire), there's always the option to retreat to the hotel for a dip in the swimming pool of the Spa My Blend by Clarins.
PRICE From €1,050 (Approximately 4,245 AED) including a night's stay and breakfast for two
AVAILABLE Until August 2016 for new bookings and rooms (excluding Studio rooms) and stays between July 25-September 25
BOOK www.leroyalmonceau.com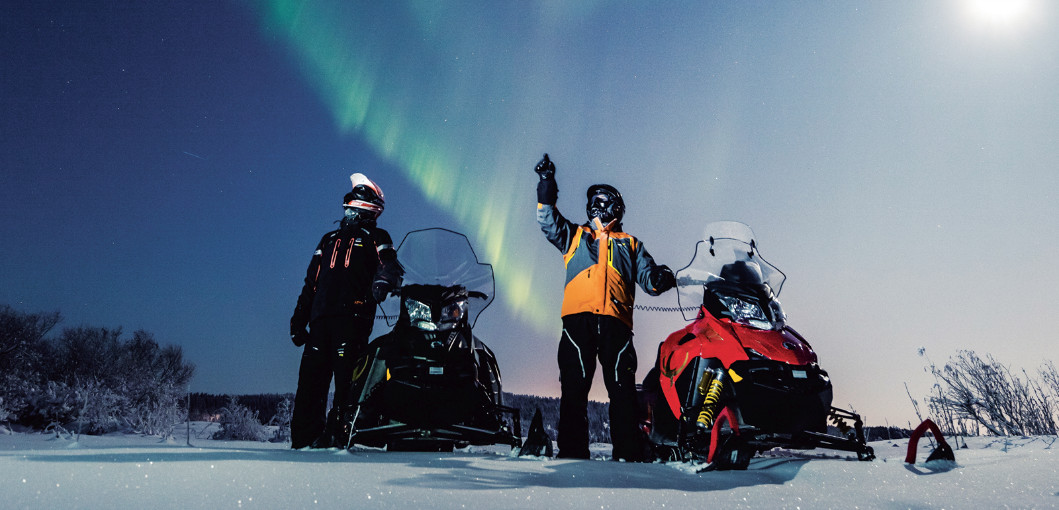 7. NORTHERN SOUL – an Arctic adventure with A&K

With affable Geoffrey Kent designing and accompanying guests on Abercrombie & Kent's series of Inspiring Expeditions, travellers can be assured of an experience befitting a bon vivant, even when venturing into the remote wilderness of the Arctic. Strictly limited to just 20 guests, the "Northern Lights and Soul of the Arctic" is an eight-day experience that begins with an exclusive evening soirée at Windsor Castle, and continues with guests being whisked off by a chartered private jet to a luxurious, custom-built wilderness lodge in the heart of the Arctic Circle – complete with a sauna and your very own aurora observation dome. After viewing the Northern Lights, Finland is next, where snowmobile safaris, dogsleds and rally-car racing on a purpose built ice track are just a handful of the fun-filled activities planned for each day, followed by meeting Sami nomads, shamans and their reindeer herds. There's more entertainment with an evening Arctic concert in a bespoke "ice temple", and plenty of scope to delve deeper into this incredible part of the planet with top guest lecturers on hand to explain the aurora borealis, the Arctic environment and the anthropology of the Sami peoples.
PRICE Eight days from US$145,000 per person
AVAILABLE Mar 25-April 1, 2017
BOOK www.abercrombiekent.com