Grappling with my vocabulary, I'm trying to think of new words for "amazing." I'm seated at the counter overlooking the open kitchen at Cheek By Jowl, a Michelin-starred Modern Australian restaurant in Singapore, housed in a historic Chinese shophouse. Old Australian rock tunes play unobtrusively in the background as the restaurant buzzes with Singaporeans, tourists and expatriates, all chatting comfortably without a single white tablecloth or highbrow attitude in sight. Sri Lankan born chef Rishi Naleendra has wowed me with every dish on his five-course tasting menu, and by the end of dessert, I'm lost for words.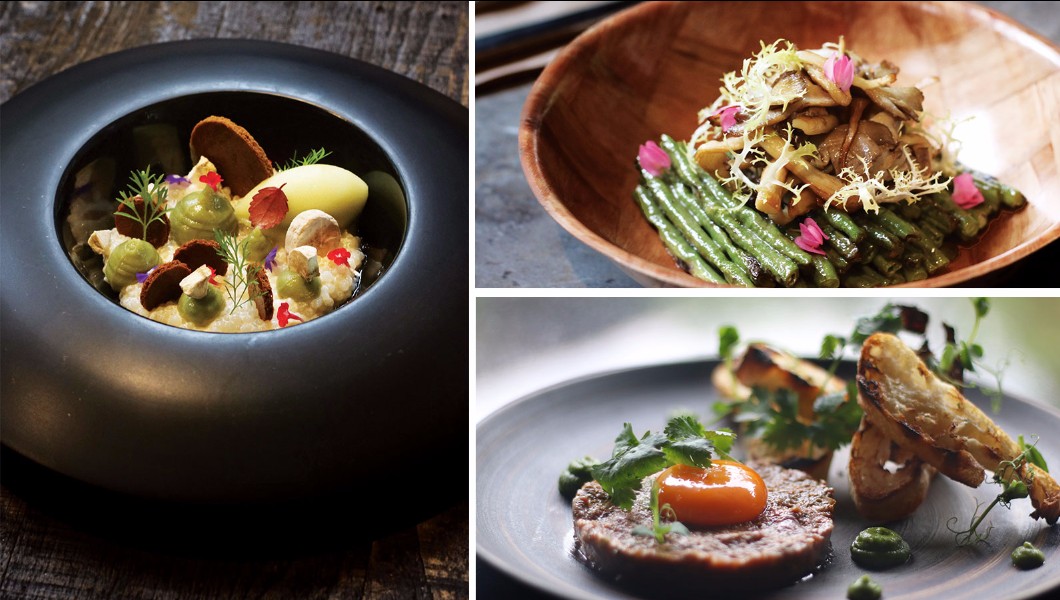 Singapore is known as the dining capital of Asia, with everything from cheap noodle stands to the finest of French cuisine. Situated at the crossroads of Asia, the island has been a trade hub for centuries. It's now also a travel hub and host to many expatriates with around one million of the five million residents being citizens of another country. This melting pot of cultures, combined with an affluent and well-travelled population means this dynamic city is constantly sprouting new dining movements and innovative bars. Being spoilt for choice means consumers can afford to be fussy, and chefs need to stay ahead of the game. And there's a new game in town. In 2016, Singapore became the first Southeast Asian country to be rated by the Michelin Guide, prompting an even greater interest in dining. French restaurant Joël Robuchon, leads the way for excellence, the only restaurant in Singapore with the coveted three-star rating. In 2017, seven restaurants were awarded two Michelin stars and 30 one-star ratings were bestowed.
Australian food is one of the newest trends in Singapore, with three restaurants with a Michelin star featuring this cuisine, including Cheek By Jowl (21 Boon Tat St.; +65 6221 1911; www.cheekbyjowl.com.sg). Chef Naleendra, trained in Australia at restaurants including Sydney's lauded Tetsuya's, explains that Australian cuisine is popular for its casual approach, fresh produce and diverse cultural influences. "Three years ago when we moved here, it was all about high-end restaurants or really cheap ones," Naleendra says. "One thing we do really well in Australia is that mid-level restaurant; it's not really expensive, but it's still fun – good food, good wine and good service." As many Singaporeans visit or even spend a couple of years in Australia, Naleendra believes eating Australian cuisine reminds them of the country they love and points to the roasted quail on my plate as an example. "It has chestnut purée, pickled apple and mushrooms pickled in soy and cherry – it's a full cultural mash up."
It's not just foreign trends taking Singapore's fancy, as the Michelin Guide recognises local chefs. In the leafy dining enclave of Dempsey Hill, Chef Malcolm Lee of Candlenut serves Peranakan food, a truly local cuisine originating from the blending of Chinese, Malay and Indonesian cultures in Singapore (Block 17A Dempsey Rd.; 1800 304 2288; www.comodempsey.sg). This year, for the second year running, Candlenut was awarded a Michelin star – the first Peranakan restaurant to receive the honour.
Lee started the restaurant with his mother and explains that Peranakan food is all about family. "I grew up with this food, the smell, the flavour, and the whole family gathering together for the food." He laughs, and adds: "This food is not for everyday. It's for grandma's birthday or Chinese New Year. When people come back for a gathering, it's not really to say hello to their uncle, it's really for the food!"
Singaporeans are now actively taking an interest in their local food, he adds. "For many, many years, it's been all about other people's food. Now people are starting to realise that their heritage food may die out, and they're starting to embrace it."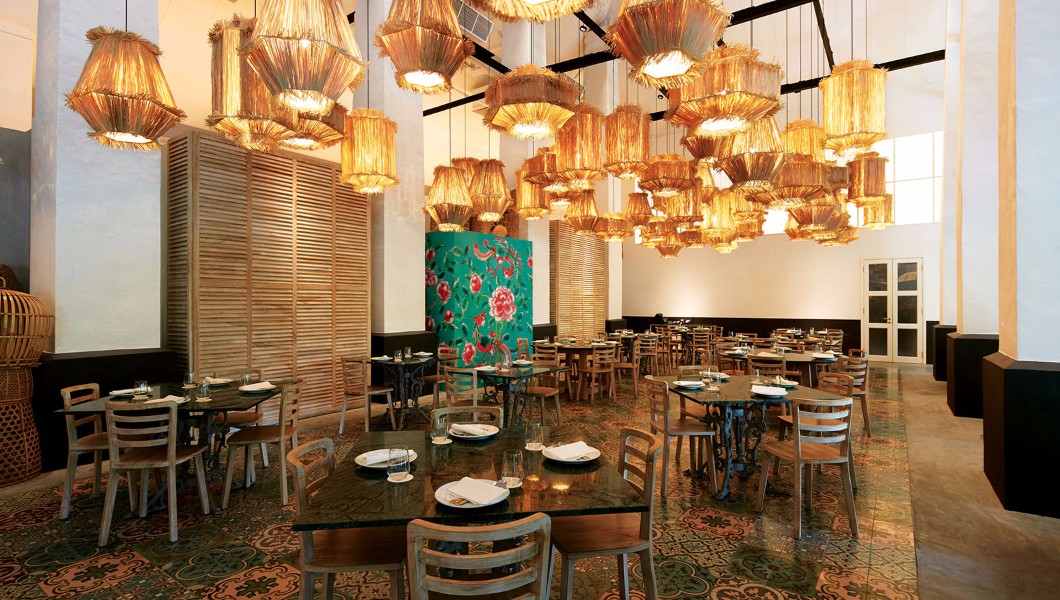 A traditional dish served at Candlenut involves chicken with buah keluak, an Indonesian black nut. In an innovative twist, Lee also uses buah keluak in a dessert. "We are the first ones to do this," he says. "It's like a sin! This represents us. We are traditional, but with unique flavours, we can also do new dishes. There are a lot of possibilities for this cuisine."
Singaporean food is served en masse in hawker centres, a semi-outdoor collection of food stalls, each serving a couple of dishes for a few dollars. Every mealtime, local residents congregate over bowls of fishball noodles, wonton soup or Hainanese chicken rice. Acknowledging the importance of these hawkers to Singapore's culture, Michelin has for the first time, recognised street food in the prestigious list.
Chan Hon Meng is at the helm of the Michelin-starred Hong Kong Soya Sauce Chicken Rice and Noodle – a stall in Singapore's Chinatown – where he has cooked his popular dishes for 35 years (Stall #02-126, Chinatown Food Complex). Costing a mere SGD$2 to $5 (US$ 1.40-3.50), the stall is the cheapest Michelin-starred meal in the world, and with such huge queues these days, the accolade has prompted Meng to open two new restaurants in Singapore and his first international outlet in Taiwan.
Another trend is seeing Singaporean consumers and tourists alike increasingly interested in sustainability, with chefs responding with food designed for a clear conscience. Lucas Glanville, director of culinary operations for Hyatt, Southeast Asia is passionate about sustainable seafood and has led his hotel group to become one of the first hotels accredited by certifier, the Marine Stewardship Council. "We all have to be accountable for our decisions," he says. "If we don't act now, there will be no wild seafood in 35 years. We all must take action, and it needs to be done yesterday."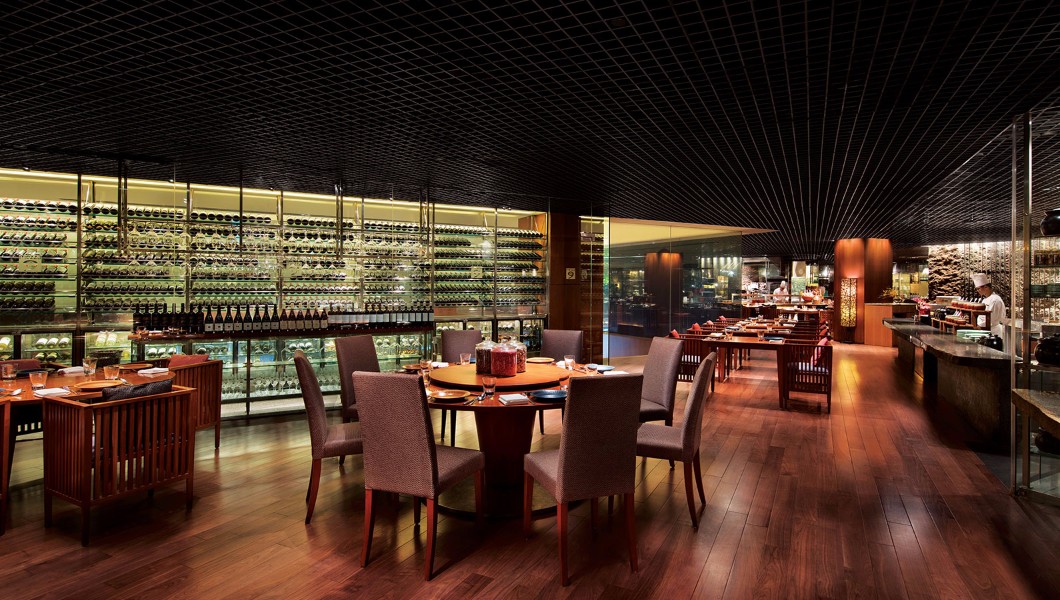 Not stopping at seafood, the entire rooftop of Grand Hyatt's ballroom has been converted to a vegetable garden, and all food waste is turned into fertiliser. At Mezza9 (10 Scotts Rd,; +65 6738 1234; www.singapore.grand.hyattrestaurants.com), Glanville proudly serves up a raw vegetable salad from the rooftop garden. "Pumpkins, cucumber, aubergine, mint, basil, chilli, all grown in our garden, with some seeds and our home baked sourdough bread. It has zero food miles, and it sums up what we're all about."
Elsewhere, Open Farm Community takes sustainable eating to an experiential level, welcoming customers with meandering paths and games to play in their extensive fruit and vegetable gardens (130E Minden Rd; +65 6471 0306; www.openfarmcommunity.com). As I sit in the glasshouse-inspired restaurant, the transparent walls make me feel immersed in the garden. Singaporean chef Russell Misso, formerly of Singapore's Tippling Club and Joël Robuchon, explains the philosophy behind Open Farm Community. "It's important to see where your food is grown, what procedures are taken for your food to be brought to your table," he says. "In the mornings you can see our chefs walking in the garden, harvesting bananas, pineapple and papaya." Open Farm Community also draws from four more gardens around Singapore, some on rooftops right in the heart of the city, and most of the menu is inspired by produce with minimal food miles. "The menu is 90 per cent local, meaning we source our food from within 400 kilometres from here," he says, acknowledging that other produce must be flown in from elsewhere. "We don't have the land to farm beef or lamb and this is what people expect when they come to a restaurant." To appreciate the local and innovative cuisine, Misso recommends the Singapore-farmed frog curry, or perhaps the fake tomato salad. "The salad is like a Caprese salad, but with local goat's milk curd, coated in tomato jelly to look like a tomato," he explains.
It's not just food that is evolving – Singapore's thriving bar scene is also embracing new trends and reinventing the old. Cocktails have long been de rigueur in Singapore, ever since the invention of the legendary Singapore Sling at Raffles Hotel in 1915. In recent years there has been a boom in creative cocktail bars, often with no menu. One example is Bar Stories, a hidden bar upstairs from the hipster hangout of Haji Lane (57A Haji Lane, +65 6298 0838, www.barstories.sg). As I walk into the minimalist bar, the resident mixologist sizes me up and declares: "I know what you'll like." He proceeds to craft me a one-off ginger mojito, and the entertainment of watching the artist work on the elegant, bespoke cocktails is half the fun (the other half being the drinking, obviously).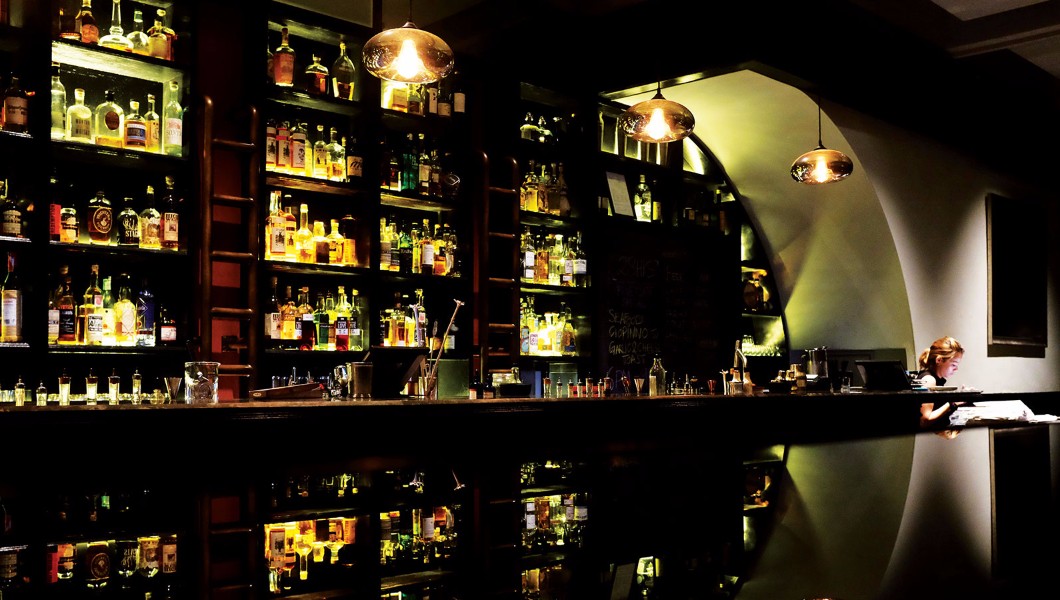 Speakeasy bars make a perfect date night, and nowhere is better than 28 HongKong Street, declared "the best bar in Asia" according to Drinks International in 2016 (28 Hong Kong St.; +65 8318 0328; www.28hks.com). Creating mystique, the almost industrialised door hides the entrance to this old-school New York-style bar, complete with discreet lighting and comfortable lounge booths. The cocktails don't disappoint with fresh flavours and old classics, swing and classic hip-hop tunes create a happy vibe, and the dapper staff aim to please with their attentive service.
Singapore's latest obsession is gin, and the mother of all collections is housed at Atlas (600 Northbridge Rd; +65 6396 4466; www.atlasbar.sg). Situated in the grand lobby of the Art Deco-inspired Parkview Square building, Atlas aims to invoke 1920s jazz-age opulence. Taking in the soaring ceiling, gilded balconies and velvet curtains, I find myself scanning the room for Katharine Hepburn and Gary Cooper. Since opening in March 2017, the novelty has not worn off, and tonight Atlas is full, even though it's a Tuesday. Patrons are sipping an impressive array of champagne, wine and mocktails. But the real hero is gin, and with over 1,010 bottles housed in a gargantuan three-storey gin tower, Atlas required Master of Gin, Jason Williams, to keep track of them all. "Gin was previously the old English ladies' drink," he says. "But gin as a category is taking off again. People are looking for more flavour in their drink now, and getting past the vodka-lime-soda phase." As with food, patrons are becoming interested in what is in their glass, he adds. "People like to hear the stories about the ingredients. Because of all these beautiful natural herbs, spices, fruit, barks and roots that make up the botanicals in gin, it's conducive to making drinks that draw out those natural flavours."
Like choosing a favourite child, Williams is unable to nominate his favourite gin. But for international visitors, he recommends trying the signature Atlas Martini, featuring a London dry gin, Italian bianco vermouth, orange bitters and a dash of champagne vinegar, all served in a beautiful Waterford Crystal glass. "It's a level of sophistication that really fits the venue."
Indeed, "sophistication" is a fitting term that embodies the dining and drinking evolution of Singapore. From hawker stalls to fine European cuisine and bespoke cocktail bars, Singapore has evolved into a complex culinary destination, with something for everyone to find amazing.