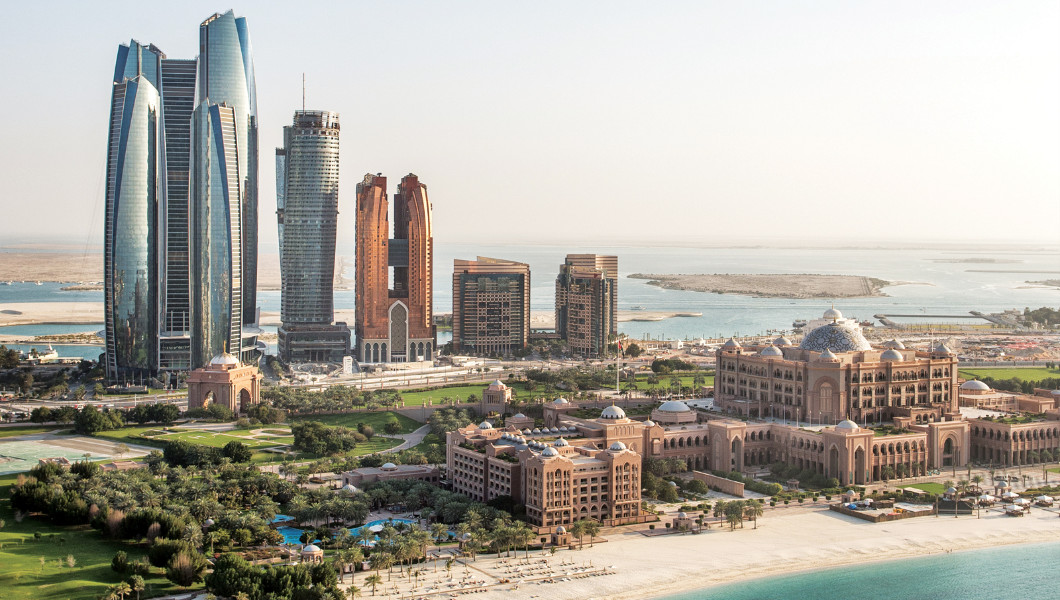 If you close your eyes and think of Abu Dhabi, what do you see? Whether you're a local resident or a potential traveller, it's guaranteed you'll conjure up a very different image. What the UAE capital lacks in a single focal point, or a single iconic construct, it packs in its own unique blend culture, modernity and immense variety. The bustling Corniche area is a microcosm of that mix, with shimmering skyscrapers reflected in the calm Gulf waters and sheltering Emirates Palace, one of the world's most exquisite hotels.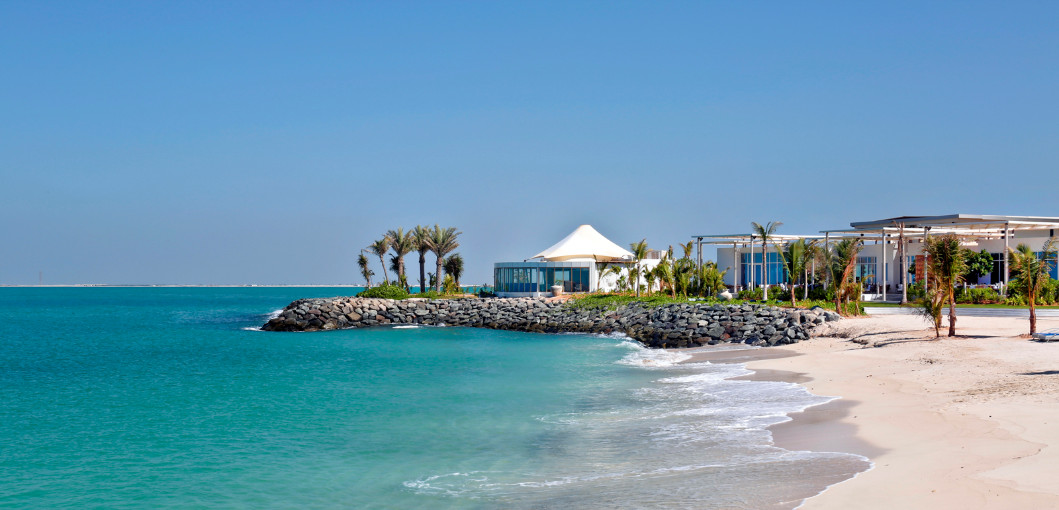 Beyond the core of the city, Abu Dhabi is revealing an embarrassment of riches in terms of its ultra-luxe island developments, which themselves vary from the whitewashed Mykonos-esque Zaya Nurai Island, to the wilds of Sir Bani Yas, teeming with Arabian oryx and other rare fauna. Many will of course come for entertainment with Yas Island offering a packed calendar of sporting events, a thrilling water park and the unique Ferrari World museum-cum-theme park. But what's more entertaining than shopping? The Galleria brings the best of Paris, Milan and New York City to the Middle East, with days-on-days of retail therapy right on your doorstep.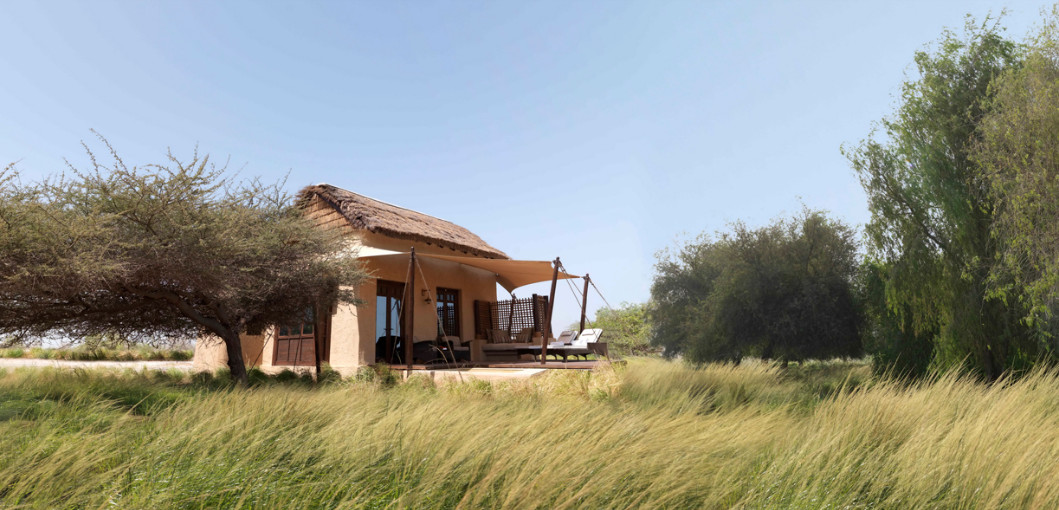 A SPORTING CHANCE
It's hard to avoid a mention of "desert oasis" but Abu Dhabi's three main golf courses are the verdant green emeralds along the golden coastline. One of the finest venues for a round of 18 is Yas Links Abu Dhabi, which offers an additional nine-hole academy course, with a clubhouse, golf academy and floodlit practice facilities, all set against dramatic views of the Arabian Gulf, pairing visual glory with the thrill of the game.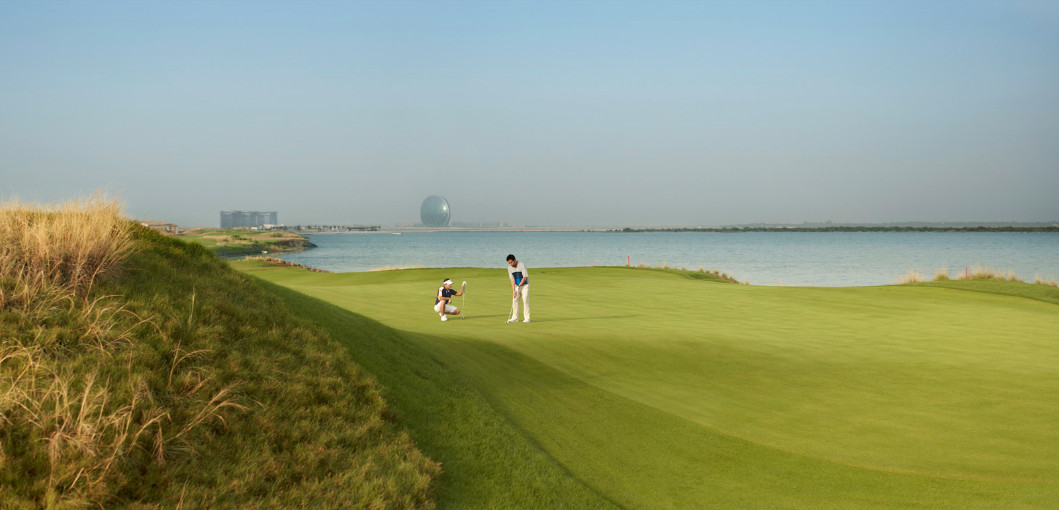 The academy has some of the best facilities in the world for budding PGA Tour winners to improve every aspect of their game, including GASP Video Swing Analysis and Unlimited Range Ball Practice if you book a premium package. Nearby, the Yas Island Marina Circuit recently roared into action once again as the global F1 spectacle came to its conclusion, with the Mercedes AMG Petronas F1 Team once again taking home the Constructor's Championship.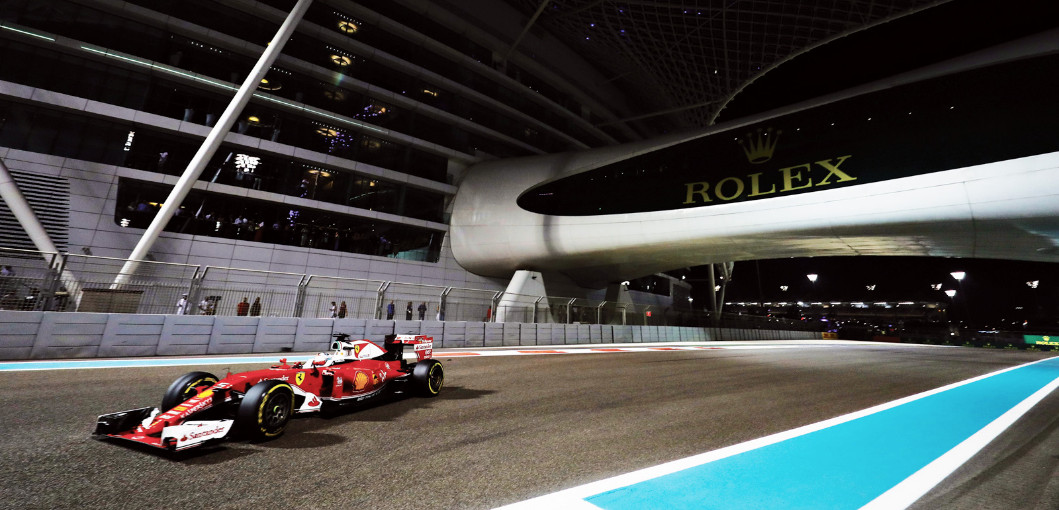 DESERT SERENITY
The Arabian Desert: often feared, typically avoided and certainly misunderstood. To the uneducated mind this vast expanse of land is inconvenient at best and, at worst, a dangerous place – so why is it that countless generations have thrived in this environment and still return to bask in its beauty? A trip to the UAE is truly incomplete without a desert safari experience, which will whisk you over the dunes for a night of feasting and fun at a secluded campsite, though for a five-star stay, there are few places comparable to the luxury that is Qasr Al Sarab Desert Resort by Anantara. Set within Abu Dhabi's Empty Quarter (Rub' al Khali) some 221km from the capital city, serenity is assured, as well as breathtaking stargazing experiences and the feeling of being utterly (but figuratively) lost from the stresses and strains of daily life.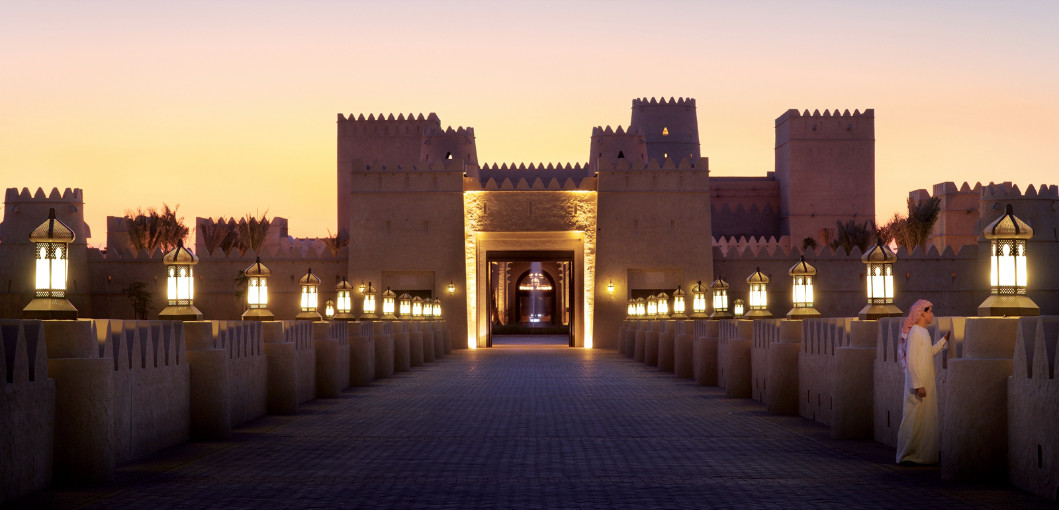 Located within a protected reserve and designed to resemble a desert fortress, the resort has everything a luxe-traveller could desire, from a colossal swimming pool overlooking the dunes to a spa and a kids' club, though staying on the fringes of the Empty Quarter tends to imbue a visceral sense of adventure in guests. You will feel it in the mornings when people (many clad in khaki) gather in the library before heading out on their chosen adventurous activities, whether it's trekking through the dunes on the back of a camel or on a fat-tired bike designed especially for the sand, heading out on a moonlight horse ride or exploring the farms and villages in the Liwa Oasis.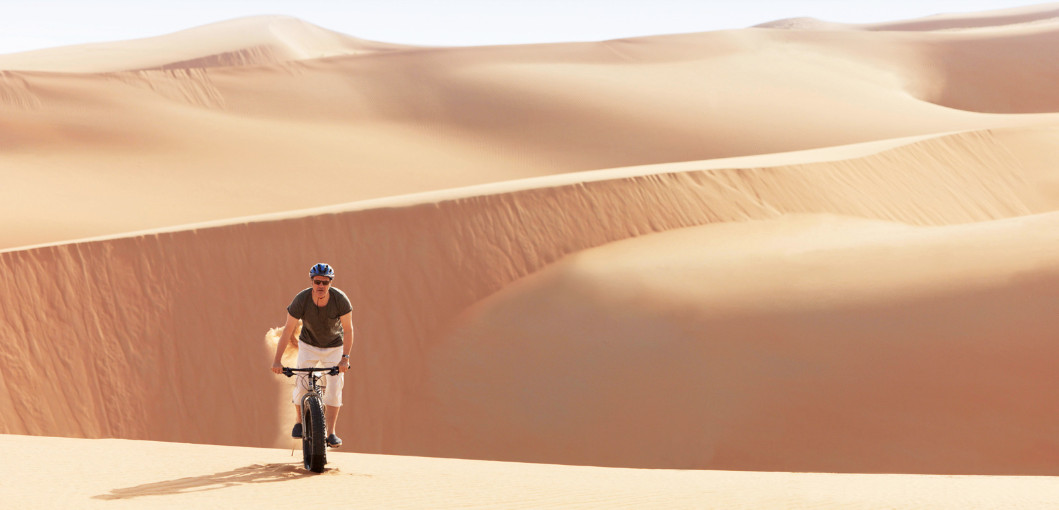 There are many unmissable experiences while staying at Qasr Al Sarab Desert Resort by Anantara – hiking to the summit of the nearby dunes at sunset or sunrise is one, as is dining on carpets and cushions at the foot of the dunes and beneath the stars at the open-air restaurant Al Falaj. Bedouin traditions are honoured at the resort, and subtly infused into the stay, whether it's the free-flowing coffee and dates in the Liwan, or a special excursion out to the dunes with local guides who demonstrate falcons and salukis – the oldest domesticated dog – displaying their speed and hunting prowess. Sadly, the native Bedouin didn't have access to pool villas with private terraces, Anantara soap menus and Nespresso machines.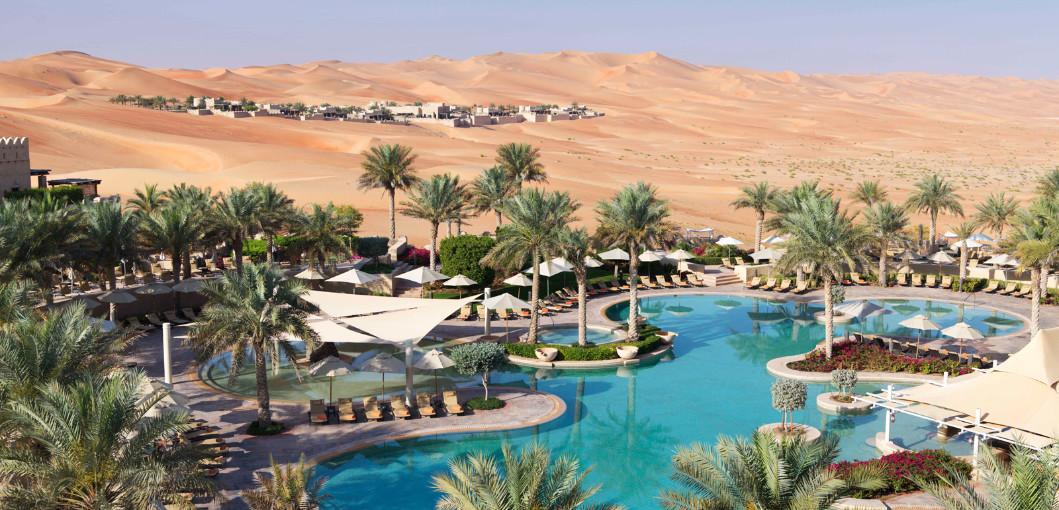 A LEGACY THAT LIVES ON
It says a lot about Abu Dhabi that its most beloved attraction is its spiritual anchor. The capacious and magnificent Sheikh Zayed Grand Mosque won't try to sell you anything, there are no advertisements and no imposed time limit; it's just a place where you can simply just be. As a place of reflection, there's nowhere else in the world quite like it – quite literally – with scores of world records to its name, such as the world's largest handmade carpet (5,627 square metres) as well as the largest chandelier; it is 15 metres high and 10 metres in diameter.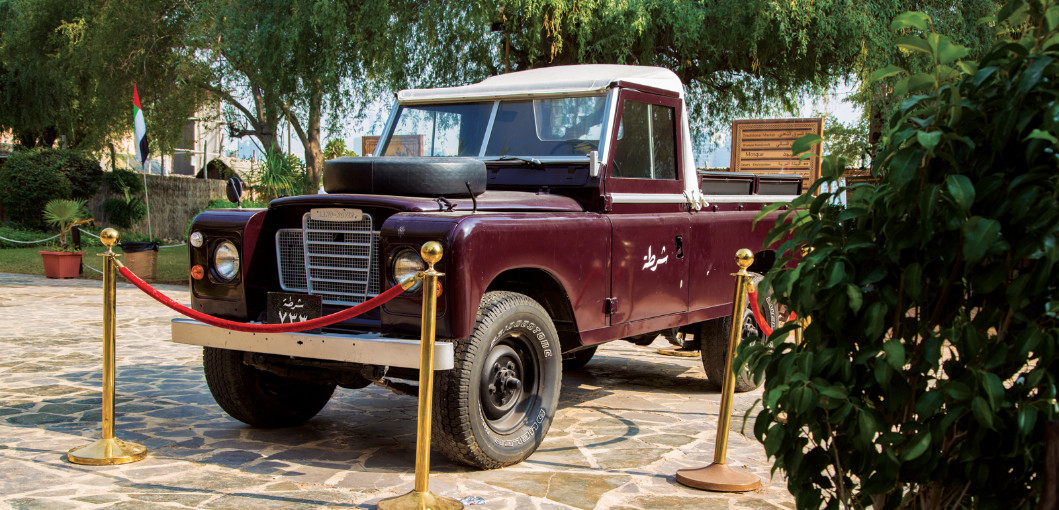 To dig more into the rich history of the land, the Emirates Heritage Club Heritage Village is a treasure trove of artefacts, ranging from ancient jewellery to (almost) modern machinery, such as the UAE's first ever police car. It just had to be a Land Rover – there wasn't a great deal of tarmac laid down when the UAE became a fully independent nation 45 years ago. The most incredible part of Abu Dhabi's colourful history is that continues to live on in the hearts and lives of its locals, celebrated by those of us who visit, and come to love it too.