Families feed swans from floating pontoons, joggers weave between a tangle of greenery, and birds flit between Chinese temples peeking through the tree canopy. This charming scene unfolds from the floating parasol roof of Le Corbusier House; a museum nestled on Lake Zürich's eastern banks, that pays tribute to pioneer of modernist architecture: Le Corbusier. When visitors aren't reclining in the late Swiss-French polymath's iconic armchair, or marvelling his abstract paintings, they're up here, catching their breath at the view.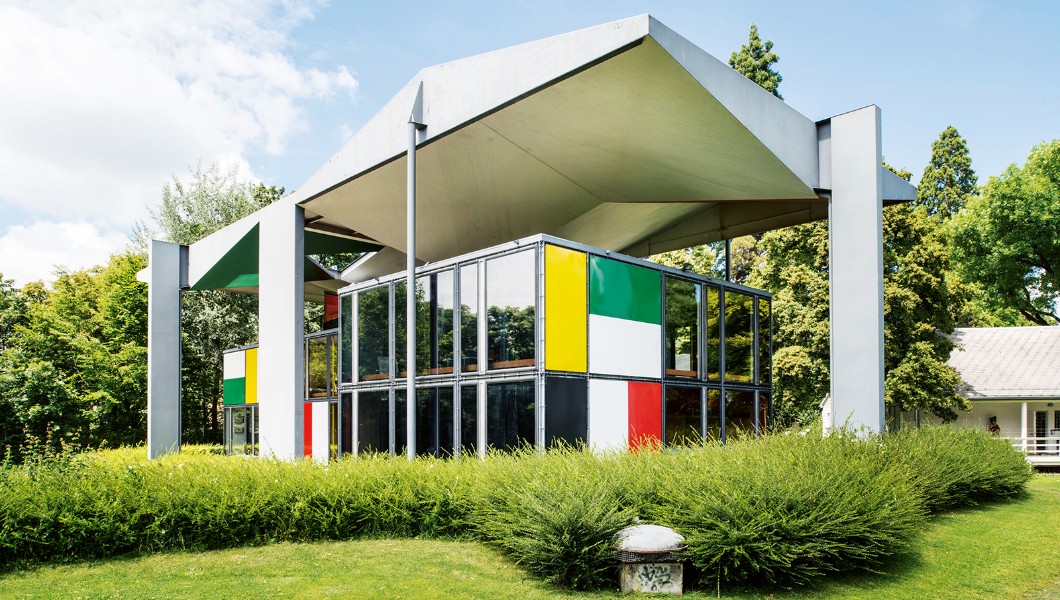 Zürchers are loyal to their beloved banana-shaped lake, and Zürich gallerist Heidi Weber – who commissioned Le Corbusier to design the Mondrian-like building in 1960 – is no exception. Held together with 22,000 bolts, the steel-glass structure (which was to be the architect's swan song) is as much the star as its exhibits. 
Le Corbusier crafted everything from its hourglass-shaped bronze door handle to the staircase zigzagging through the building's core.
The art museum is just one of a raft of lakeside landmarks, that include the city's Belle Époque opera house and world's largest chocolate museum (unveiled September 2020), strung along Zürich's shimmering shores. Fed by glacial waters that flow down the Swiss Alps, the reservoir borders three cantons, with Switzerland's largest metropolis sprawled out along its western tip.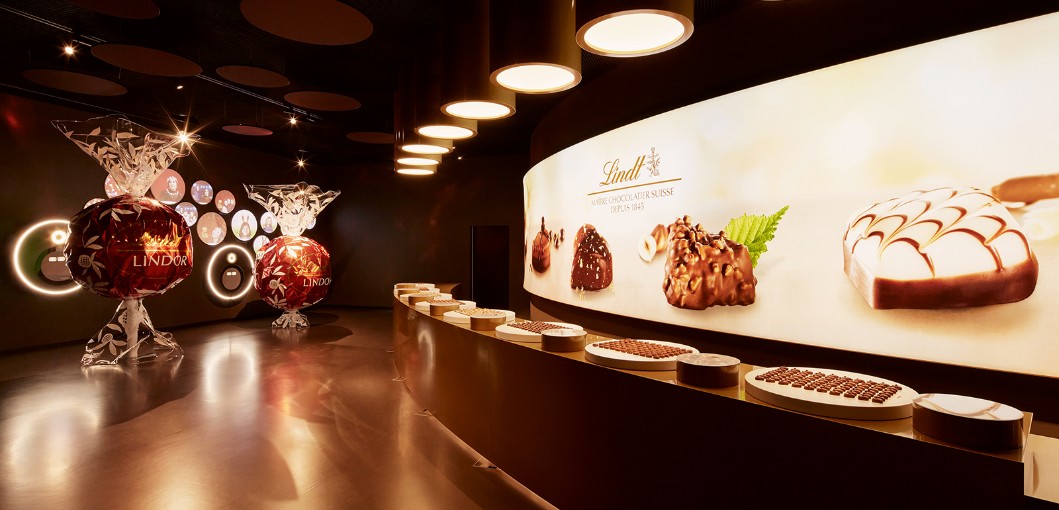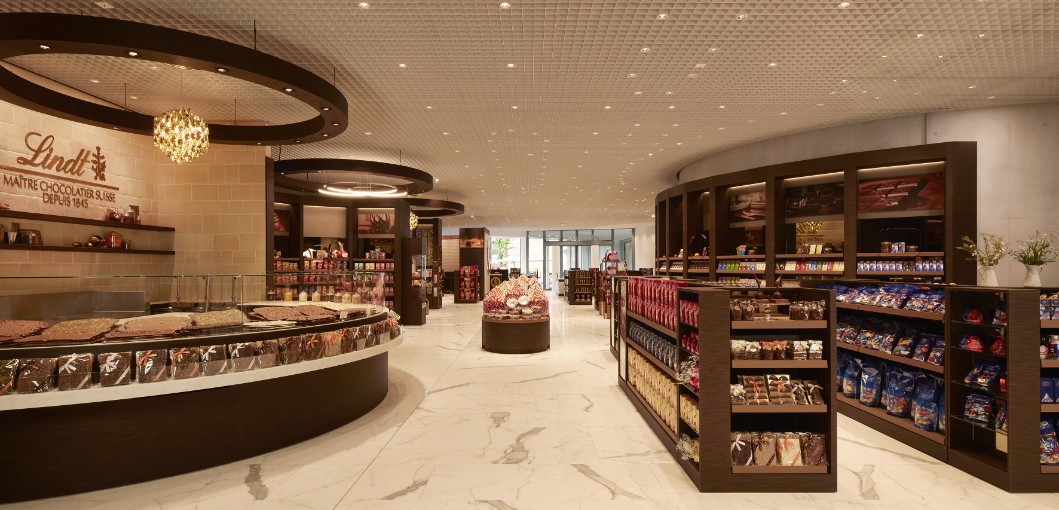 The city of bankers has this scenic body of water to thank for its manufacturing boom years in the mid 1800s, when Zürich was crowned the world's second biggest silk manufacturer. 
Mills mushroomed along Lake Zürich's left bank, with 12,000 weavers and 90 different silk companies producing 50 million metres of its famed black taffeta, at the industry's peak.
Fast forward 175 years, and water still dictates the flow of things – from the low ferries rolling into Lake Zürich from The Limmat River, to the art nouveau bathhouses that have made summer the place for suits – bathing ones that is!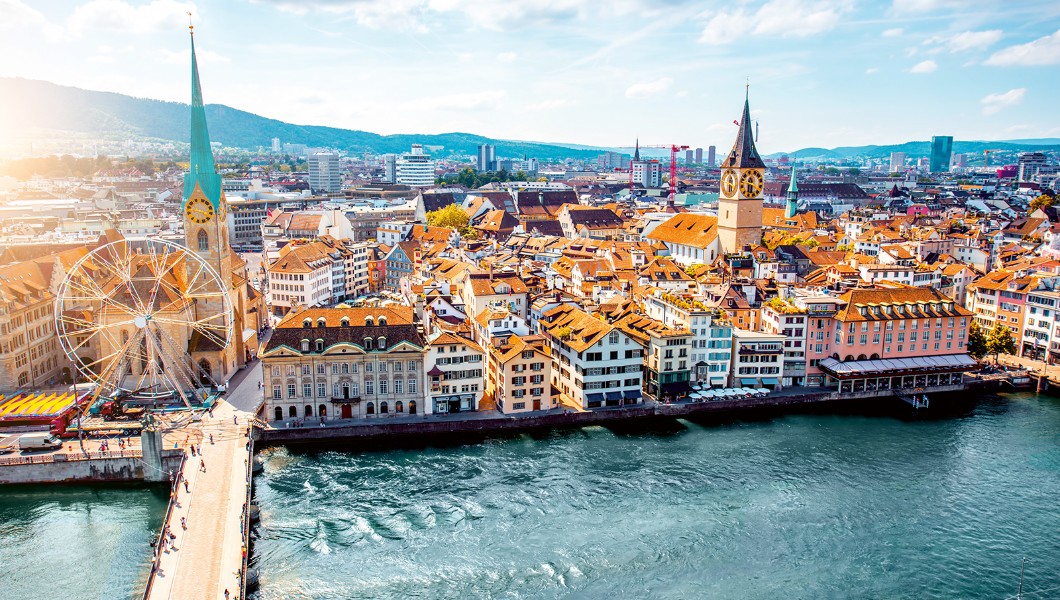 One such historic wooden badi (bathhouse) is Seebad Utoquai (a 10-minute walk from 
Le Corbusier House), which is flanked by a neo-baroque Grand Dame, La Réserve Eden au Lac, that's been a distinctive feature of the lake's landscape since 1909. Beyond the building's fabled façade – adorned with lion heads and garlands – is a bold new interior dreamed up by master of reinvention: Philippe Starck. The renowned French designer was tasked with breathing 
new life into the century-old hotel, that's survived two world wars.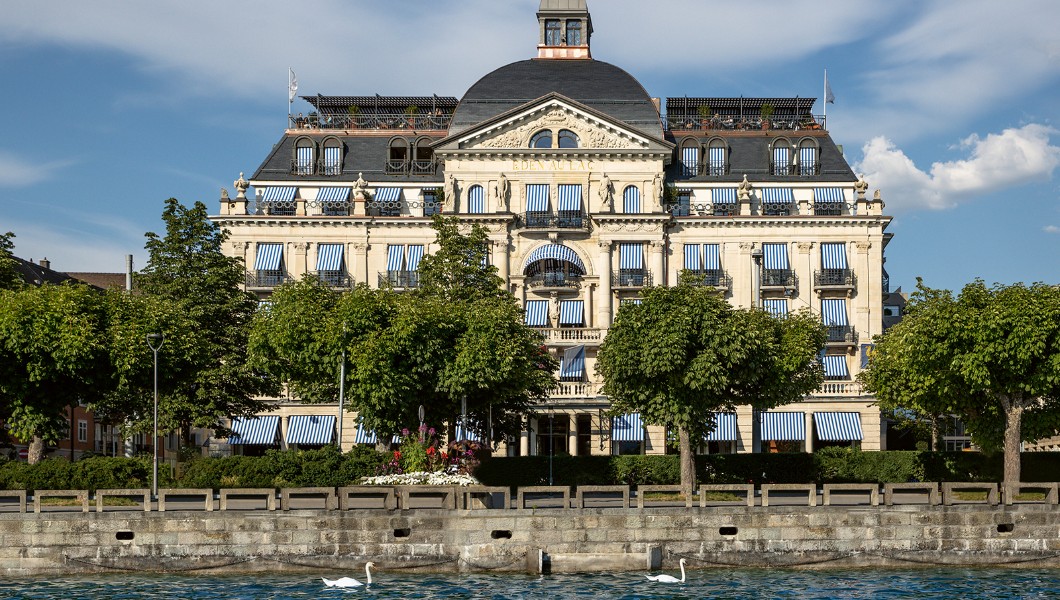 Starck's playful vision and whimsy are apparent from the off, with boat oars and bronze rowlocks salvaged from Venetian gondolas, decorating its lobby bar. I take a pew in a sweeping bay window, which invites the luminous lake and its lively waterfront promenade, indoors. Tethering the hotel to its coveted waterside location has been a masterstroke by Starck, who shares his passion for sailing with Michel Reybier – the French hotelier who added the property to his La Réserve portfolio last January. Nautical cues abound, 
from the framed black and white regatta photos, 
to the house cocktails served in tankards, offset with mid-century modern design elements, 
like earthy tones and metal accents.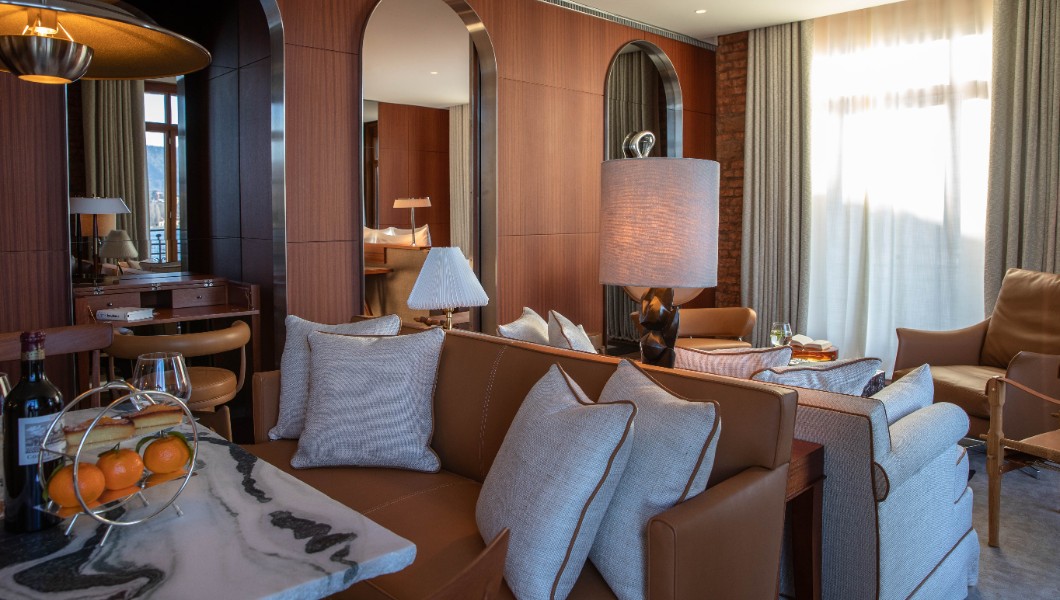 Contemporary stained-glass windows by artist Ara Starck (daughter of Philippe) convince me to forgo the glass elevator and take the sweeping staircase; one of a handful of heritage features restored as part of the hotel's two-year-long makeover. Gone are the neo-baroque style bedrooms, reimagined as 40 'mariner's cabins on terrafirma', spread across five floors. The most ship-shape is the southern wing's Eden Suites, with knockout views of the lake. Set against the backdrop of exposed red brick walls, are lashings of black and white belle tigre marble (which takes centre stage in the bathroom), caramel leathers and delicate rattan. The water casts its spell on 
me once again, luring me onto the suite's ironwork balcony, where I settle in with a glass of Reybier's own-brand champagne (generously stocked in the 'maxi bar'), under blue-and-white 
striped awnings.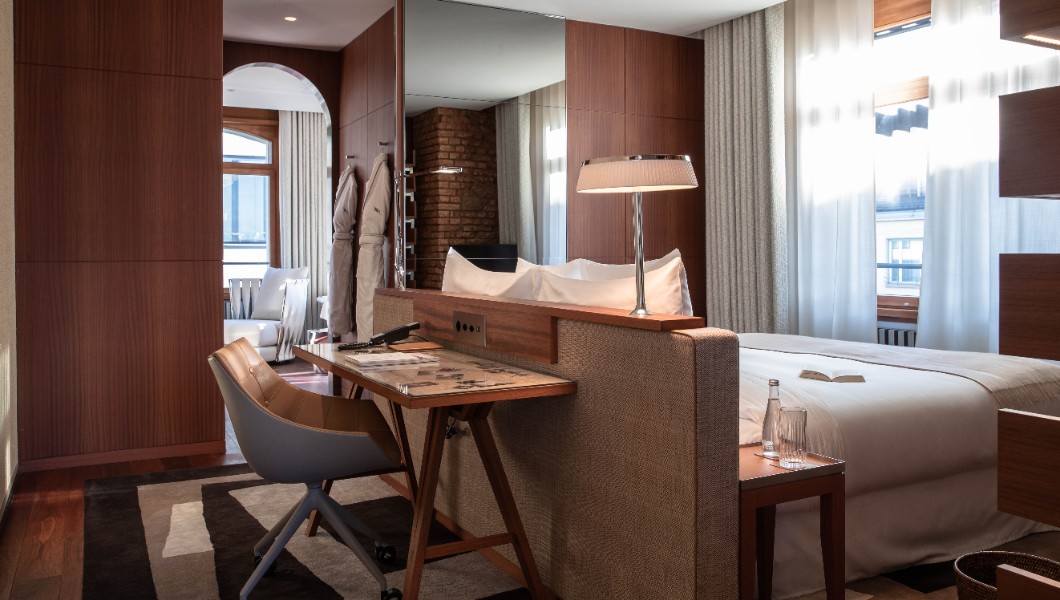 Where Starck's 'imaginary yacht club' really comes into its own is the rooftop Peruvian-Japanese restaurant: La Muña, housed within the hotel's domed sixth floor. Designed to resemble 
a ship's hull, wooden canoes and fishermen lanterns hang from its exposed beams. I sink into one of the artfully mismatched vintage chairs for a sea bass and kingfish ceviche, which can also be savoured on the restaurant's tree-lined twin decks, if you like your sharing platters with 360-degree lake-city vistas.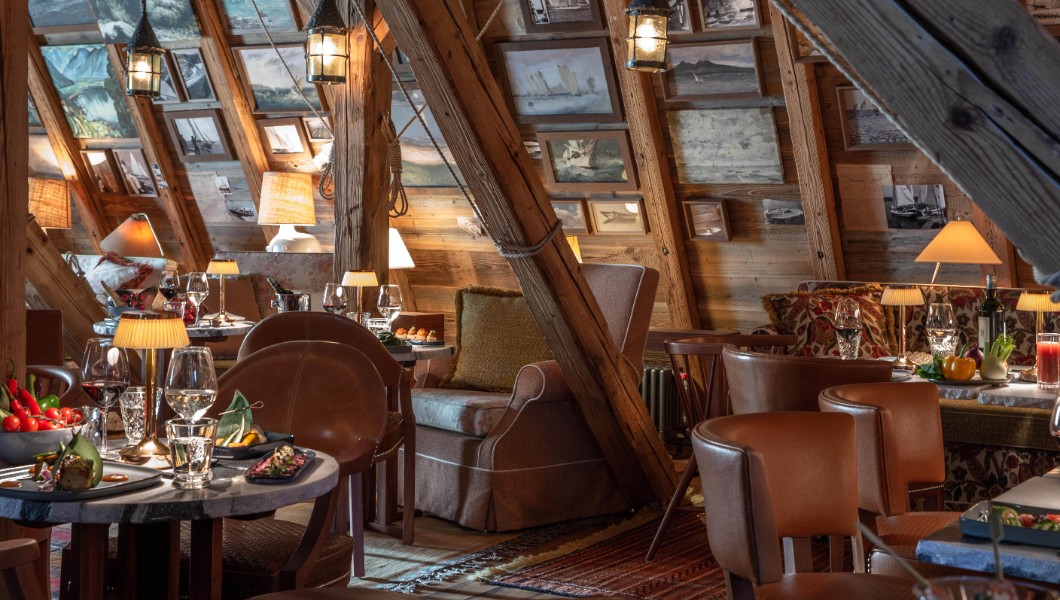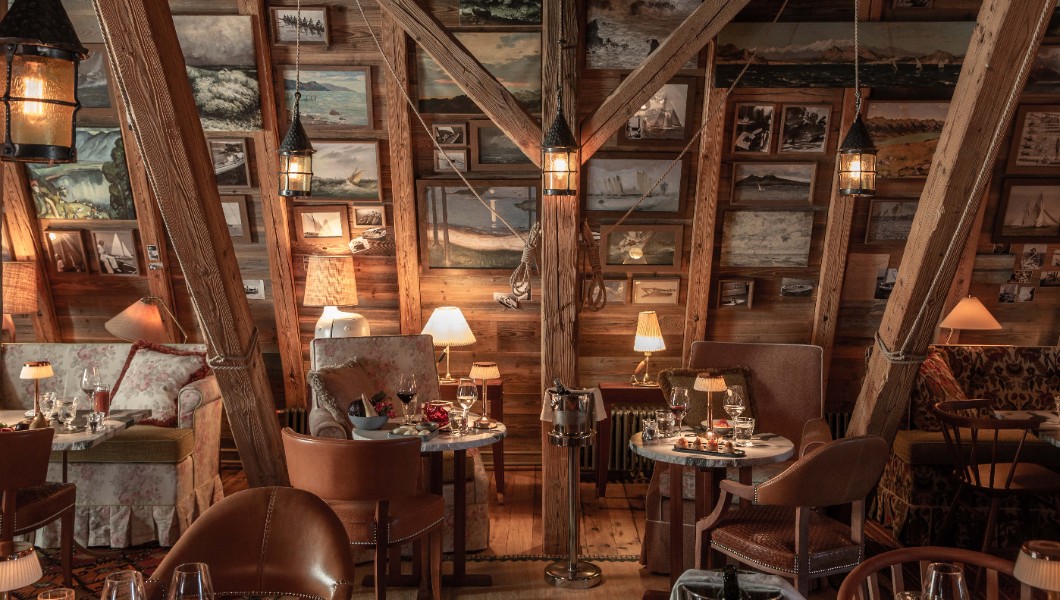 The hotel keeps excellent Belle Époque company, with The Zürich Opera House just next door. Home to the Zürich Ballet and Opera, it stages around 250 performances annually (including 13 opera premieres), an impressive number for a venue dubbed 'the smallest of the world's large opera houses'. I join passerbys in arching my neck at the backlit busts of Shakespeare, Wagner and other luminaries that ornament the building's neo-classical façade. Composer Richard Wagner filled its theatre hall with music during his exile from Germany, and 175 years on, its Rococo style-auditorium draws virtuosos like conductor Carlo Rizzi and opera star Cecilia Bartoli. With its Verdi performances and behind-the-scenes tours temporarily on ice, I settle for a hot chocolate (when in Switzerland!) and side order of people watching at its café-bar overlooking the city's largest town square: Sechseläutenplatz.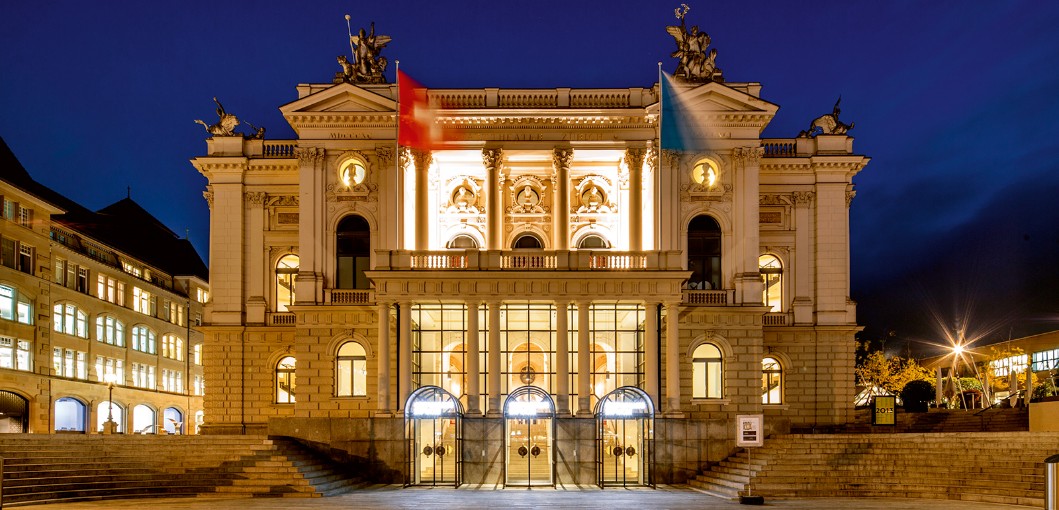 This is also a prime spot to watch 'Felix' and 'Regula' – Zürich's glass-roofed boats (named after the city's patron saints) – ply the lake's glassy waters to Zürichhorn (near to Le Corbusier), after navigating the length of The Limmat. Bisecting the old town, a cruise on the city's mother river takes in sights like Lindenhof (Zürich's hilltop esplanade) and the ancient district of Schipfe, where Zürich's silk story was spun.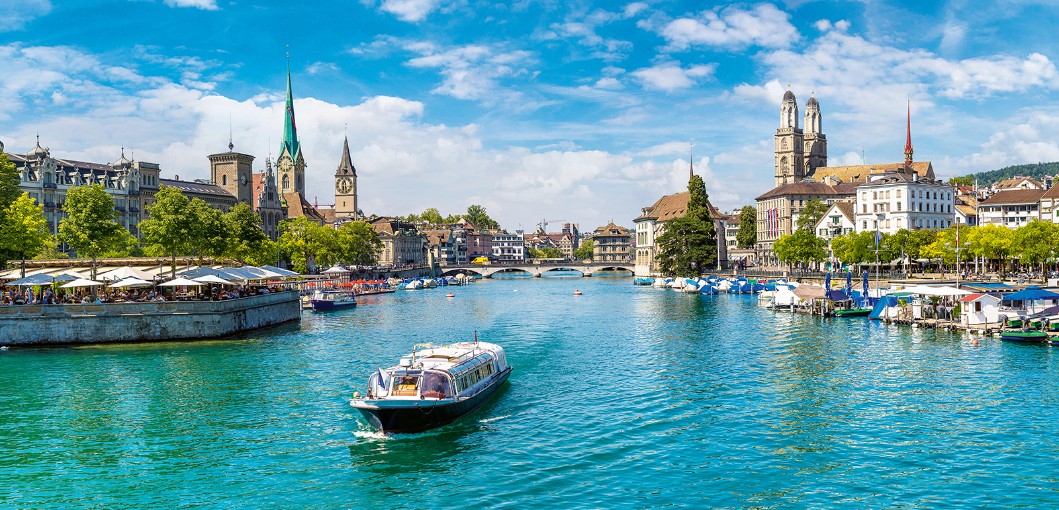 Boats ferrying silk (dubbed 
'the queen of textiles') and other riches to The Rhine and beyond, docked at this former bathhouse and boatbuilding mecca. Benches now skirt its Venetian-esque riverbank, where skippers hauled their vessels in and out of the water – 
a nautical term known as schupfen, which birthed the district's moniker. Bookended by pedestrian-only Town Hall Bridge and Rudolf-Brun-Bridge, pocket-sized Schipfe is ripe for exploration on foot.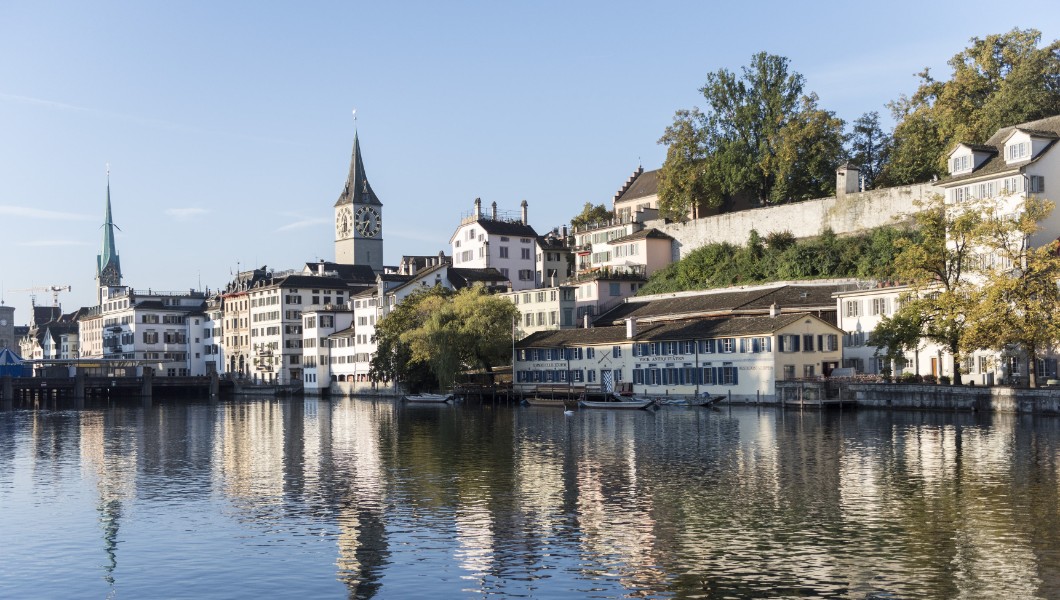 Craftsmen have held their ground here, and the quarter remains a lively artisan's hub to this day, with leathersmiths, antique furniture restorers and jewellers lining its maze of cobbled streets. I hunt down Goldschmied, where goldsmith Fernando Carretero hunches over his workbench, and bespoke picture framers Mörgeli Bilderrahmen and Vock, to rummage through their vintage treasures. 
A living reminder of Zürich's ancient past, you can also marvel excavations of two Roman bathhouses on Thermengasse, snack on giant pretzels at the site of a centuries-old wine market at Weinplatz, and hydrate (as locals do) straight from Schipfe's stone fountains, said to spout water as pure as bottled H20!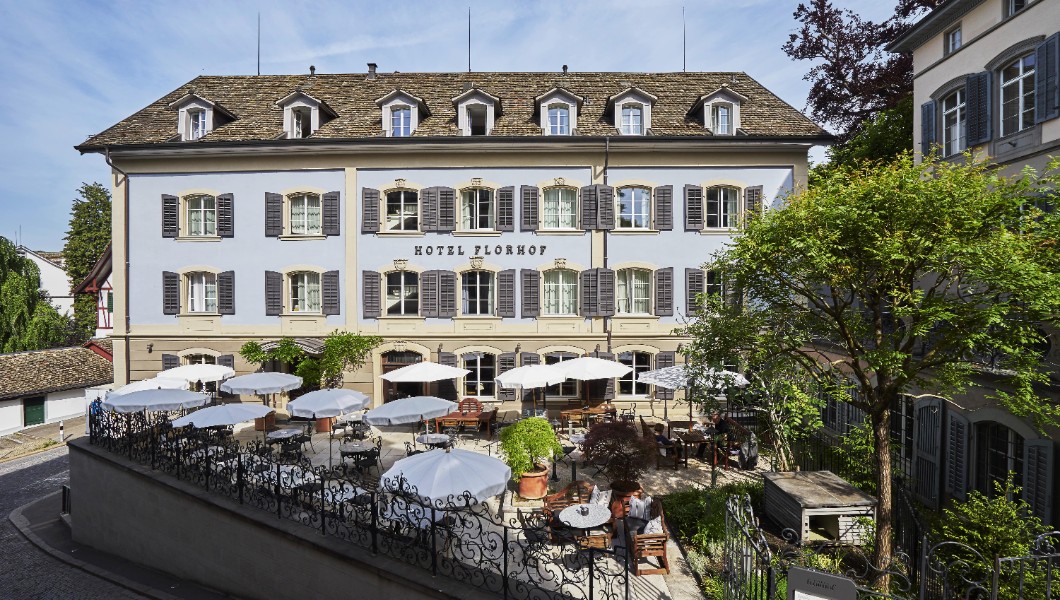 Zürich's silken web extends beyond The Limmat's western flanks, leading me to sniff out a Gault-Millau-rated restaurant in a wealthy silk merchant's mansion-turned-boutique hotel, 
on its east side. Situated steps from Kunsthaus (Zürich's premier art museum), 18th-century Hotel Florhof comes with an illustrious history, and, 
as I discover, an old-fashioned conviviality, that's kept best selling author Sibylle Berg and screenwriter André Küttel coming back.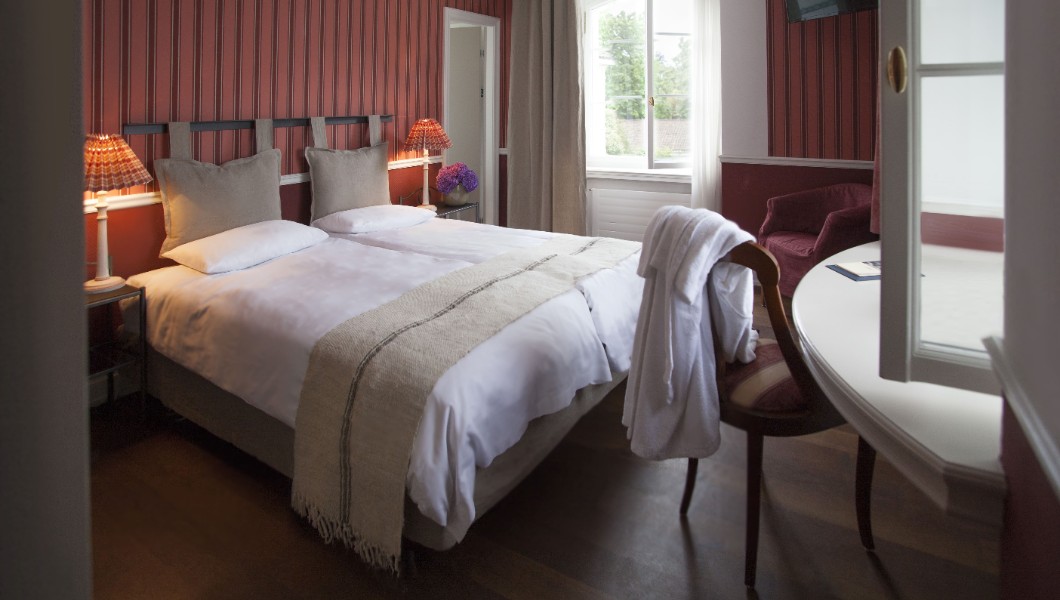 After a sloppy welcome from Virpi, the hotel's friendly Weimaraner dog, I'm ushered into their urban country house-styled restaurant, overlooking a suntrap terrace where figs for chef Marc Homberger's chutney are ripening. The highlight of his French-Mediterranean three-course lunch menu is a siesta-inducing main of Rib-eye steak in port wine sauce, paired with a velvety saffron risotto. Oenophiles can delight in supping rare vintages hailing from Portuguese restaurant manager Susana Sampaio's family estate. Wine, it seems, is in the hotel's DNA. Manager Isabelle Zeyssolff's mother originates from the oldest family-run brewery in France, and Florhof's candlelit vaults (a protected monument dating back three centuries), stocks a 200-bottle inventory of exclusively European pours. The cellar's ceiling chute served as a drop pit for fabrics when Zürich's first guilder-millionaire family, the Oeri-Lavaters, called Florhof home.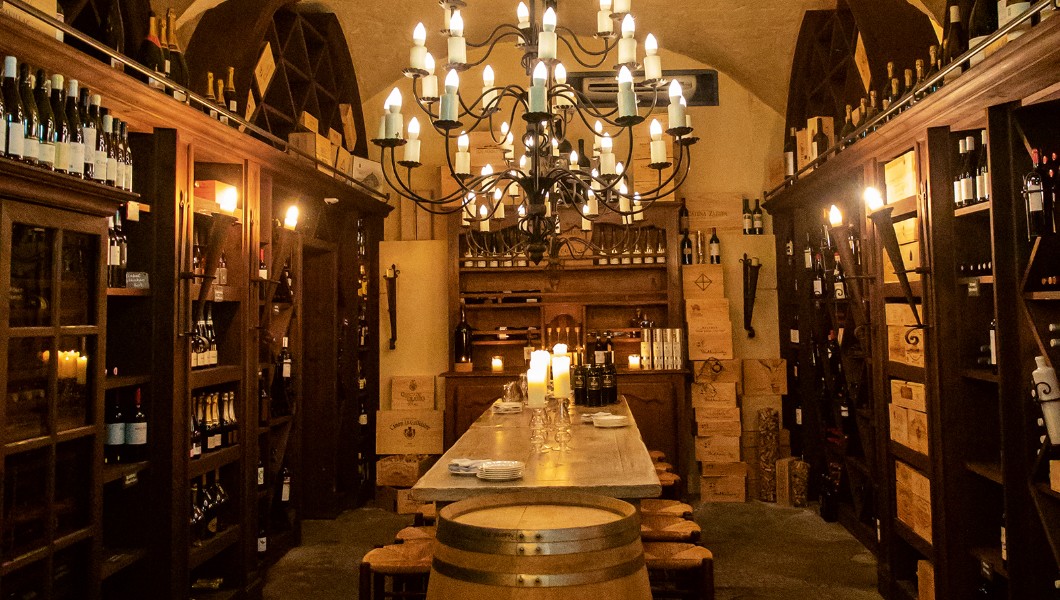 Two other moneyed silk merchants by the names of Caspar and Hans Conrad Schulthess established Switzerland's oldest private bank: Rahn+Bodmer, on the back of Zürich's prospering textile trade. Founded in 1750, the family firm's bricks-and-mortar premises are a whisper from Fabric Frontline, a unique silk shop with a Swiss sense for handicraft. Helmed by three siblings, the homegrown brand's exquisite scarves have draped the shoulders of Nina Ricci and Vivienne Westwood no less. The store – a riot of colour and backlit graphic displays – is as playful as Fabric Frontline's sea monster and cacti prints, which begin life as a watercolour or soft pencil sketch. The company's foray into haute couture has also seen them design bespoke fabrics for fashion heavyweights Dior and Chanel.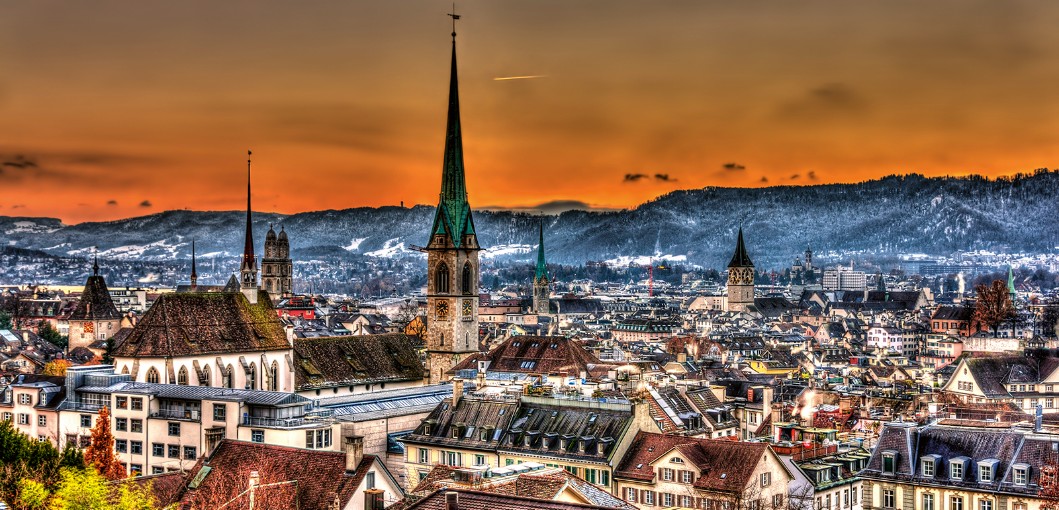 Aligning itself with the world of French couturiers was a watershed moment for Zürich's silk industry in the 1950s, attributed to one man. Described as 'the eminence grise of haute couture', creative tour de force Gustav Zumsteg (of The Kronenhalle restaurant dynasty) graduated from apprentice to chairman of Zürich's most successful silk company, Abraham. Virtually unknown to the general public, Abraham's supplied 2,000 40-metre pieces of silk, yearly, to Parisian Haute Couture designers like Balenciaga, Givenchy and Yves St Laurent, who became a dear friend of Zumsteg.
Silk rolls, textile designs and bobbins from Abraham's and other celebrated Swiss silk companies, like silk-tie specialists Gessner, can be viewed as part of a 4,000-strong textile archive 
in the Swiss National Museum's study centre 
(visits booked by appointment only).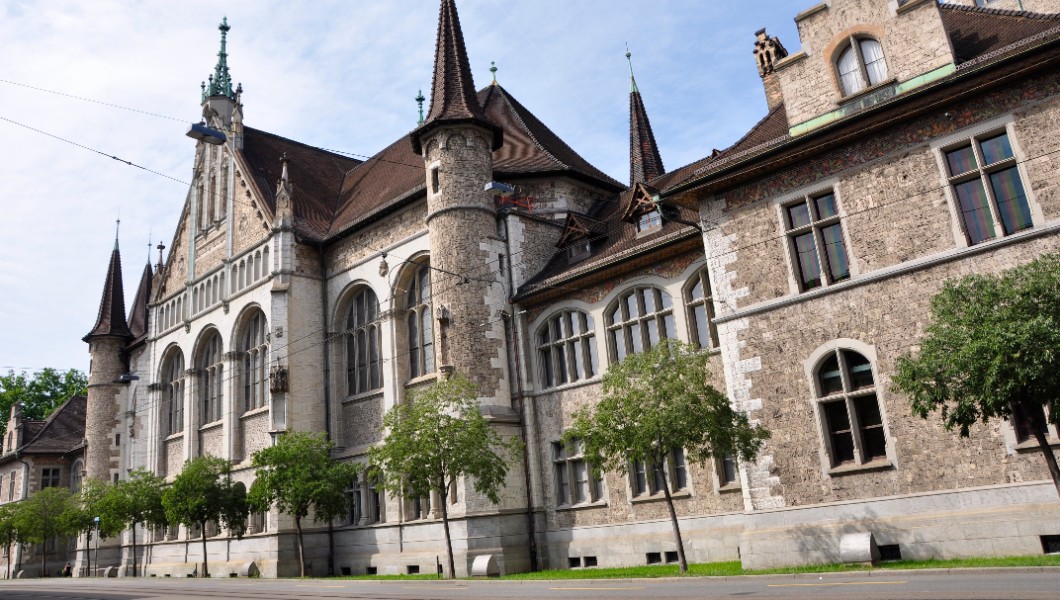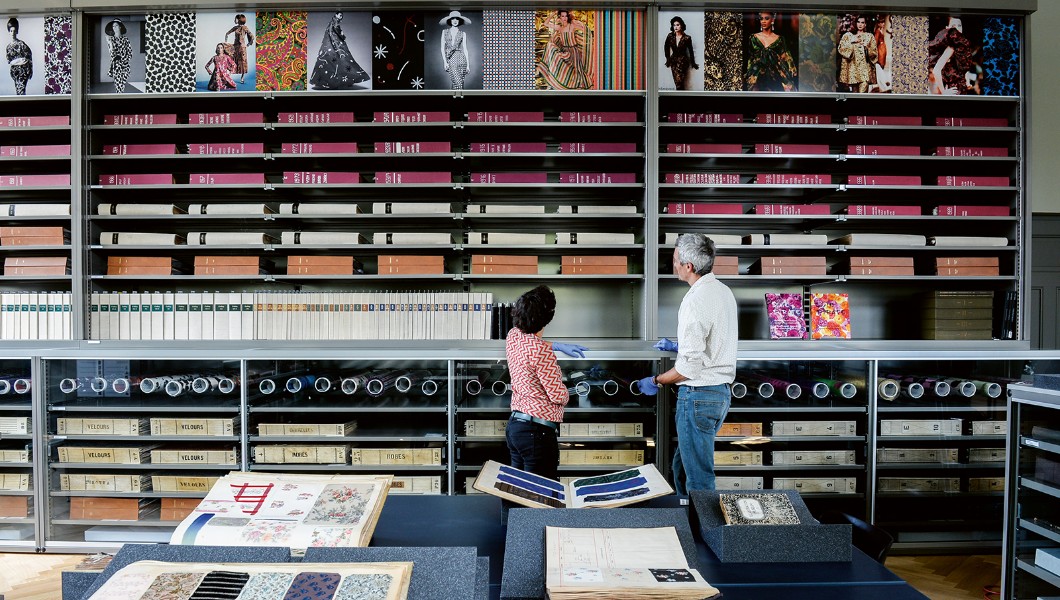 Styled on a French Renaissance chateau on its own peninsula, the museum is reached via Bahnhofstrasse – aka Zürich's answer to New York's 5th Avenue – which connects the lake with the city's train station. Strolling along one of the world's most expensive shopping boulevards, past the ritzy windows of Dior and Cartier, whets my appetite for another window – one into couture's greatest era.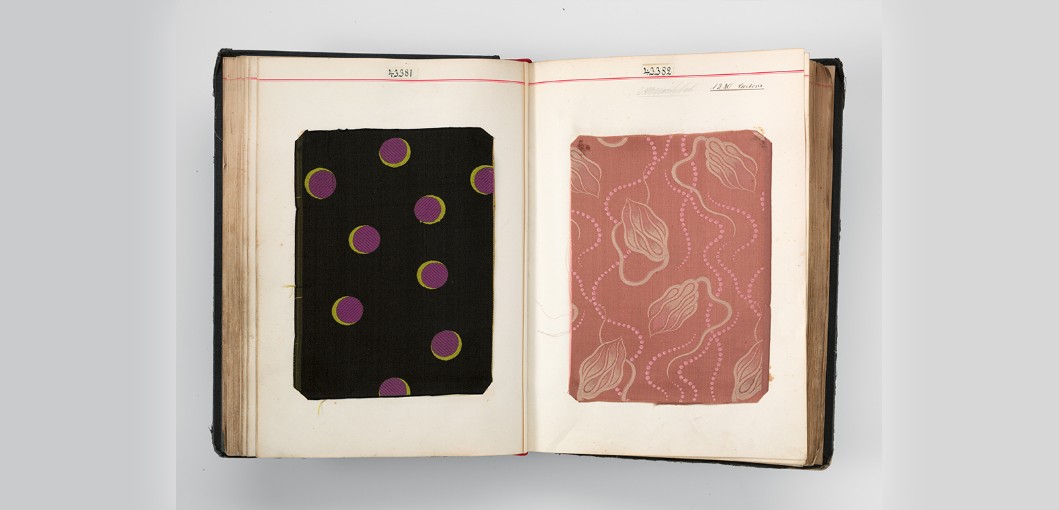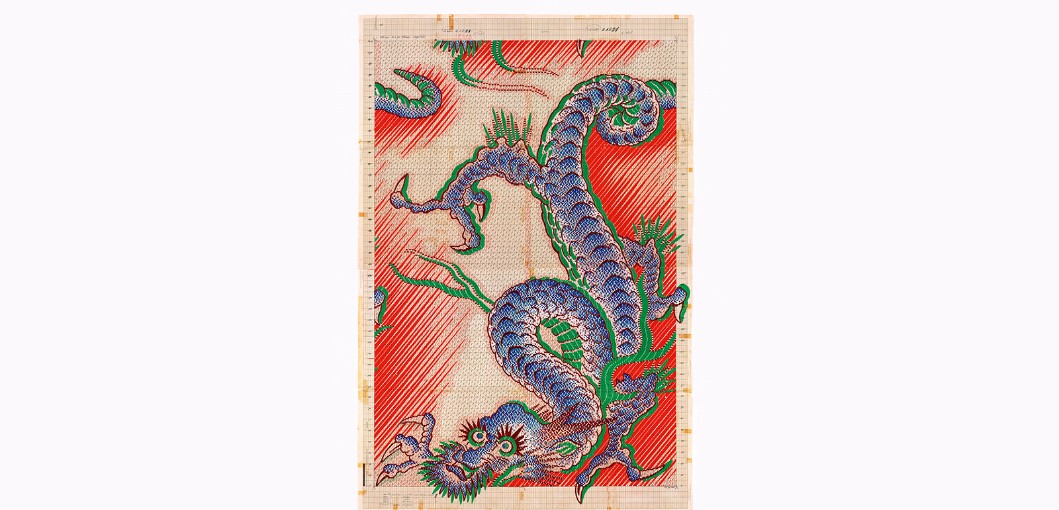 I leaf through leather-bound tomes of Bazaar press cuttings and swatches of Abraham's signature dots and exotic florals, beloved by Elizabeth Taylor, Audrey Hepburn and Persian Princess Farah Diba, whose wedding dress was fashioned from Abraham silk. Sadly, the company closed its doors in 2002 due to the growing demand for prêt-à-porter fashion and competition from Asian-based factories, which shuttered Zürich's last silk mills in the 90s.
Continuing my French fling, I step fashionably out of the world of couturiers and into the world of gourmands at Lipp, located just off the Bahnhofstrasse. An identikit of its Parisian counterpart, the brasserie pairs Belle Époque glamour – think ornate mirrors and cut-glass chandeliers – with French brewpub fare like choucroute, and the city's largest variety of oysters. What I'm really here for though, are the wunderbar views of the Alps rippling on the horizon. Shuffling into its Victorian-styled elevator, I make my way 
up to the Jules Verne Panorama Bar, which shares its tower premises with the city's observatory.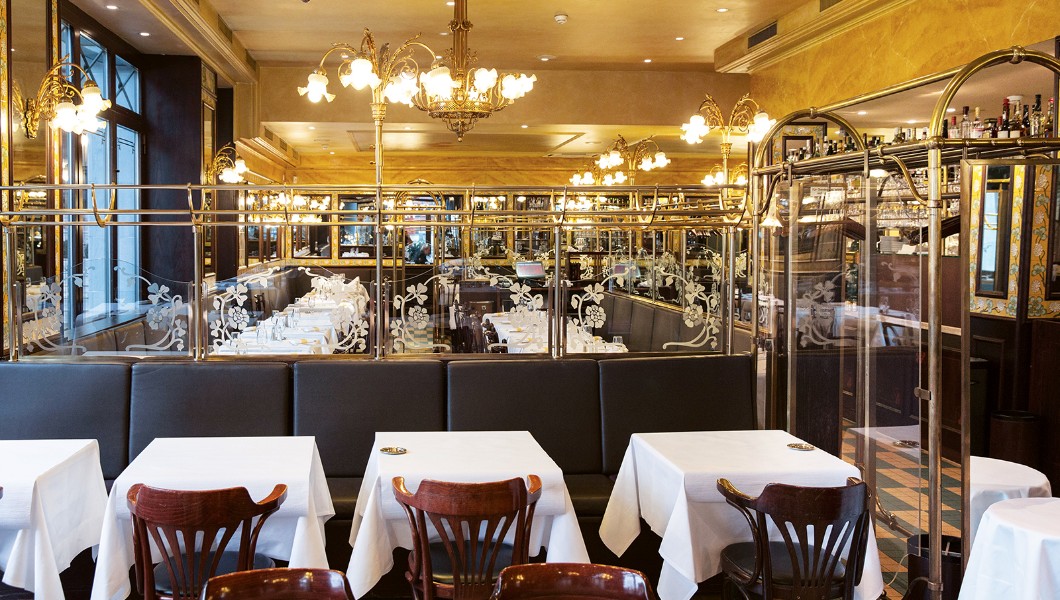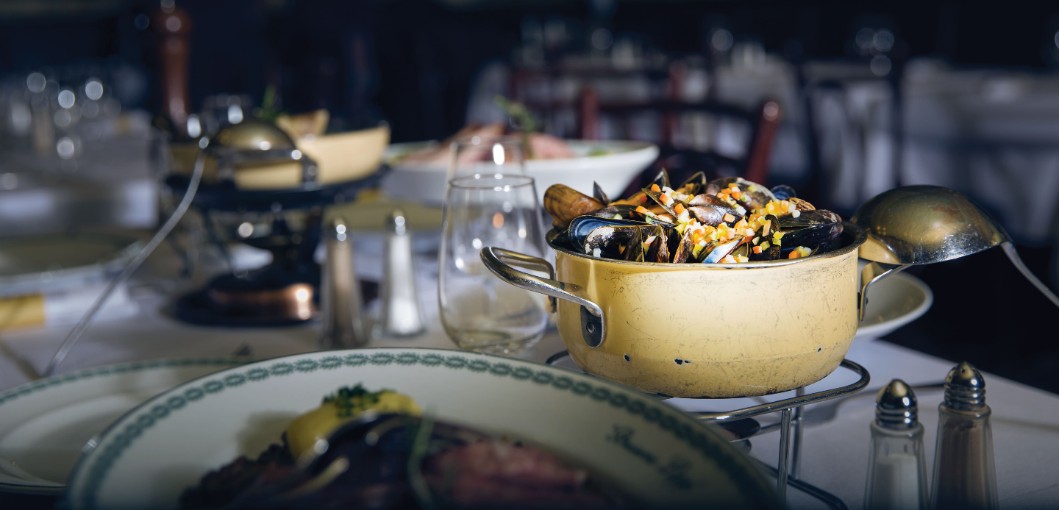 Floating over Zürich's rooftops, it's a fitting place to raise a Gin Fizz to the city's remarkable waterways. I catch sight of the grand old lady of the water, Stadt Zürich, as she cruises towards the lake's vineyard-clad 'Gold Coast'. Built from the hull up by a silk spinning company, the city's first steam paddle ship is proof the lake and 'queen of textiles' are still as intertwined as ever…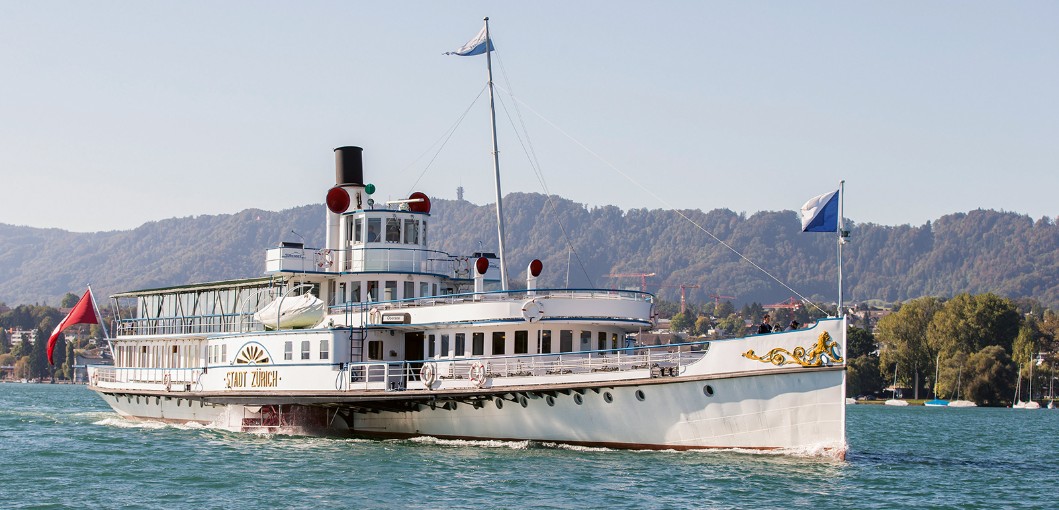 Stay:
La Réserve Eden au Lac
+41 44 266 25 25