A metallic cube rises up over the construction site that has occupied an entire block of Hong Kong's former Central Police Station for the last five years. Reminiscent of 2001: A Space Odyssey's extraterrestrial monolith, the structure – enveloped in an aluminium, brick-patterned lattice skin designed by Swiss architects Herzog & de Meuron – stands in stark contrast to its heritage listed, colonial-era neighbours, the former Central Magistracy, Central Police Station and Victoria Prison. Known as Tai Kwun, the repurposed 16-building art and culture complex set to open later this year is the latest hope for a Hong Kong cultural renaissance.
Sitting on the Kowloon waterfront only a short ferry ride away across the harbour, the Hong Kong Convention and Exhibition Centre is the 40-ha site for Hong Kong's other cultural magnum opus, known as the West Kowloon Cultural District, an integrated arts and cultural destination set to open tentatively in 2019. When completed, WKCD will house a total of 15 new facilities including a concert hall, an opera house dedicated to traditional Chinese opera and a mega-performance venue with 18,000 seats.
The cultural complex's flagship art museum, M+, focusing on 20th- to 21st-century visual culture – and also boasting a de Meuron design, the architects du jour for cultural institutions – will be Hong Kong's first contemporary arts museum. It's somewhat unbelievable that it's taken a global city like Hong Kong this long to develop its first international museum of contemporary art. Finance has predominantly ruled the city's interests, but finally there is some momentum on the city's cultural side.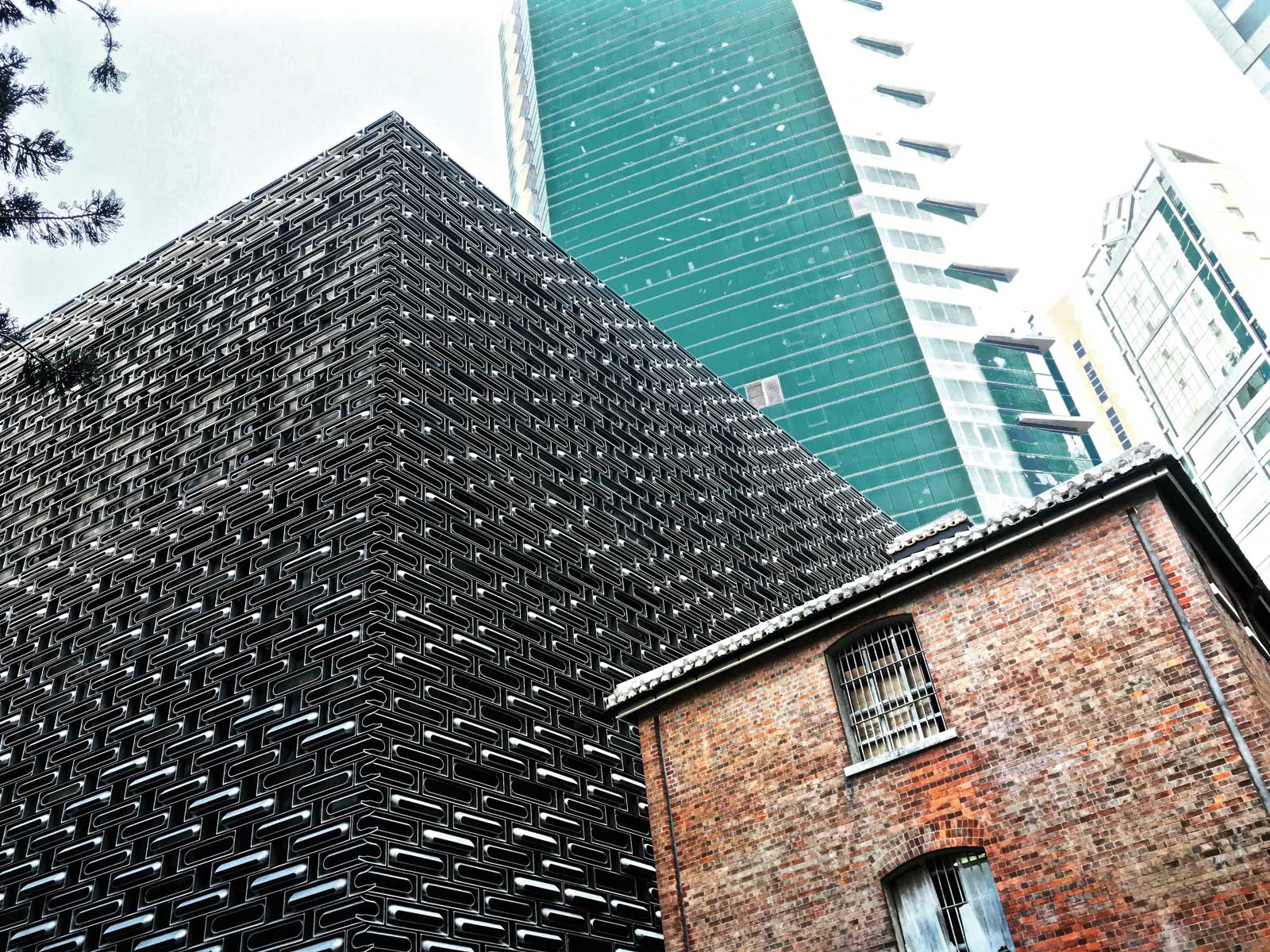 The Hong Kong art industry is booming and the local arts scene itself is flourishing. Low tax, logistics, ease of doing business, transparency, geographical position in Asia and proximity to Mainland China have all helped the city become a regional arts hub. The arrival in 2013 of global art-fair brand, Art Basel, put an international spotlight on the city's art industry. Last year the fair attracted nearly 60,000 visitors. This year, from its VIP opening on March 22 until close of fair on March 26, 239 of the world's leading modern and contemporary art galleries will display – and in all likelihood sell – works by more than 4,000 artists.
It's a vast leap from a decade ago, when a gallery sale of an editioned photographic print meant several hours of explaining the medium and the nature of editions to speculative budding art investors and collectors. Things have rapidly changed since. International collectors may flock to the city during Art Basel, but Hong Kong is also seeing a rapid minting of savvy and passionate regional and local collectors. And despite the city's astronomical retail rents, galleries and auction houses are multiplying.
There are auction records being broken, blue-chip galleries opening, and big-name exhibitions previewing. During Art Basel, hundreds of art lovers descend on the heritage-listed colonial-era Pedder Building (12 Pedder St., Central) for exhibition previews, with queues snaking around the block. The building, once full of fabric and garment shops, is now a gallery hub housing internationally renowned galleries including Simon Lee Gallery, Lehmann Maupin (presenting I Cried Because I Love You, an exhibition by British artist Tracey Emin, in collaboration with White Cube); Gagosian Gallery; Ben Brown Fine Arts; Chinese-
art trailblazer Hanart TZ Gallery; and Pearl Lam Galleries.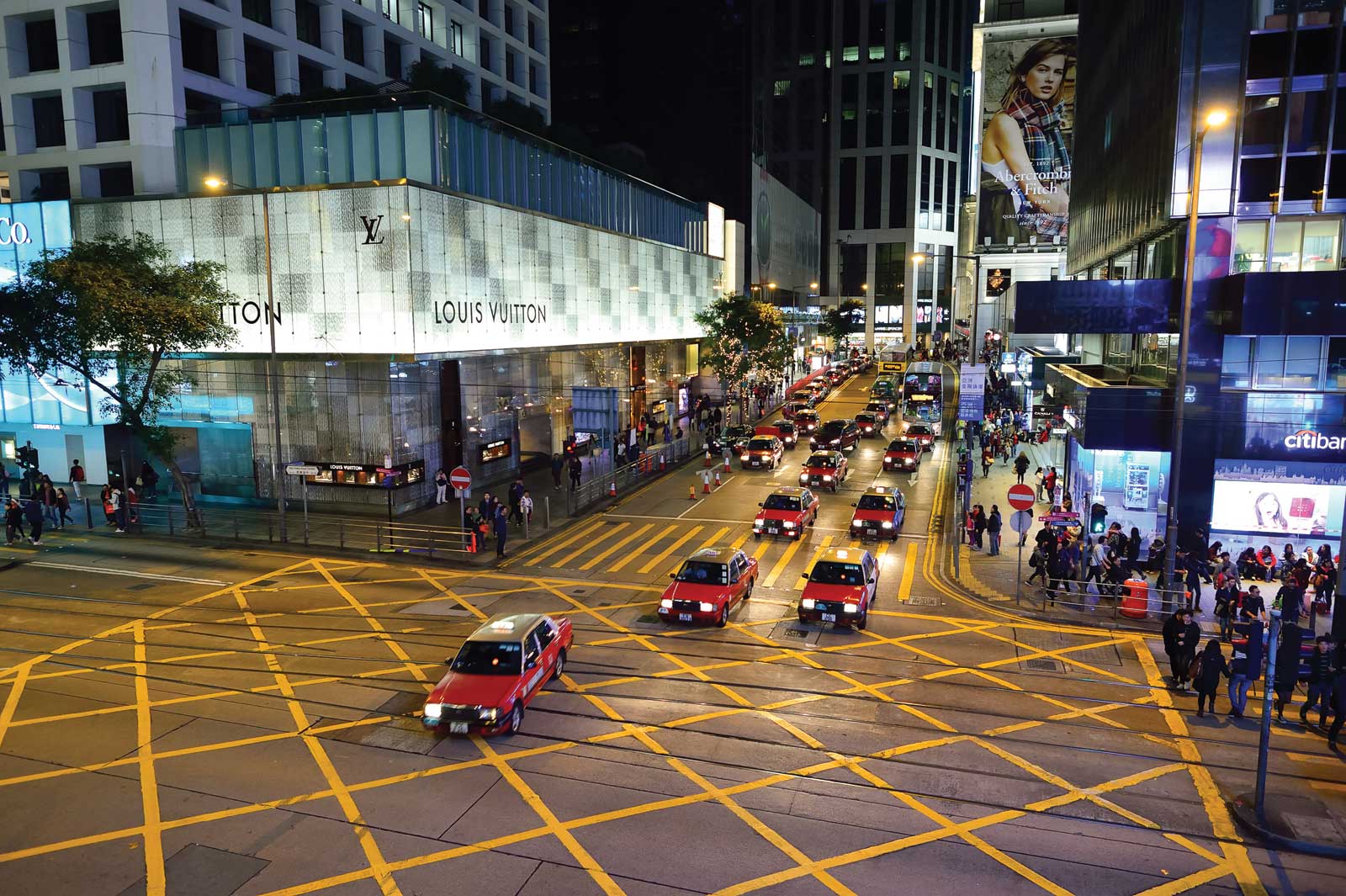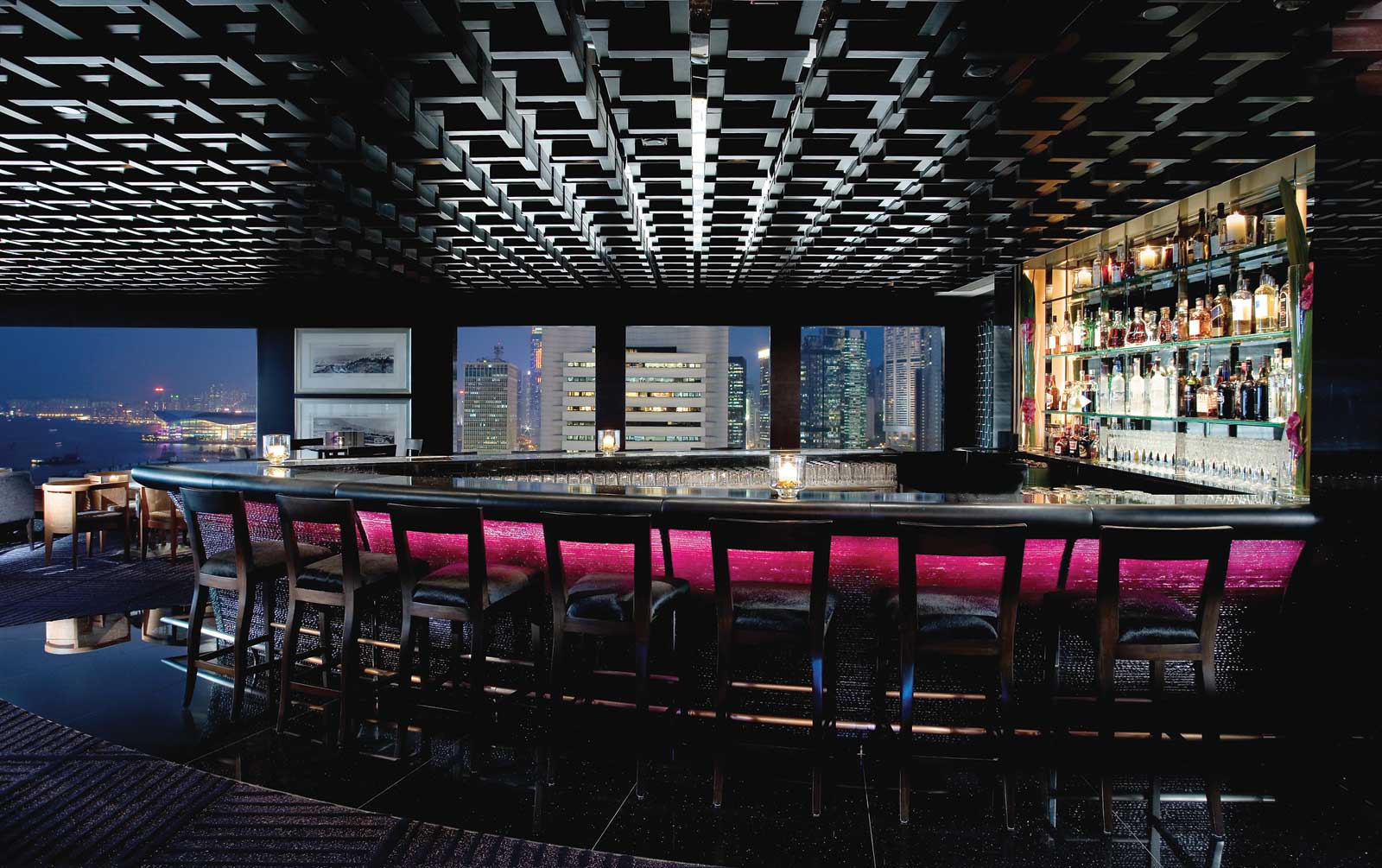 Across the road, the Entertainment Building (30 Queen's Road, Central; +852 2521 7295) houses Pace Gallery and the bijou box Axel Vervoordt space. A stone's throw away on Des Voeux Road inside a high-rise commercial building is Edouard Malingue's new space, which will be showing Laurent Grasso's recent work. At 50 Connaught Road you will find London's White Cube of YBA fame, and Emmanuel Perrotin's eponymous gallery, which also throws some of the best star-studded parties during Art Basel, and where Takashi Murakami can be spotted snapping selfies with guests.
In terms of Art Basel partying, it's the annual Chai Wan industrial garage party that has the art crowd excitedly pulling out their Margielas to rub shoulders with local and international artists over a cocktail mixed by one of the local designers, curators or gallerists. Each year's invite-only party features performances and works by guest artists, including a dance performance by Ryan McNamara in the past.
The rest of the city gets swept up in art fever during the city's art equivalent of fashion week, with hotels like Mandarin Oriental Hong Kong, the official hotel of Art Basel, hosting art-themed lunches and dinners, and offering an art stay package; department stores and malls embarking on art/fashion collaborations and pop-ups; and entire buildings, like the 490-metre-high International Commerce Centre in Kowloon, transformed into large-scale public art installations. This year, Japanese artist Tatsuo Miyajima will create an LED light installation, titled Time Waterfall, across the façade, which will be viewable each night from March 21-26.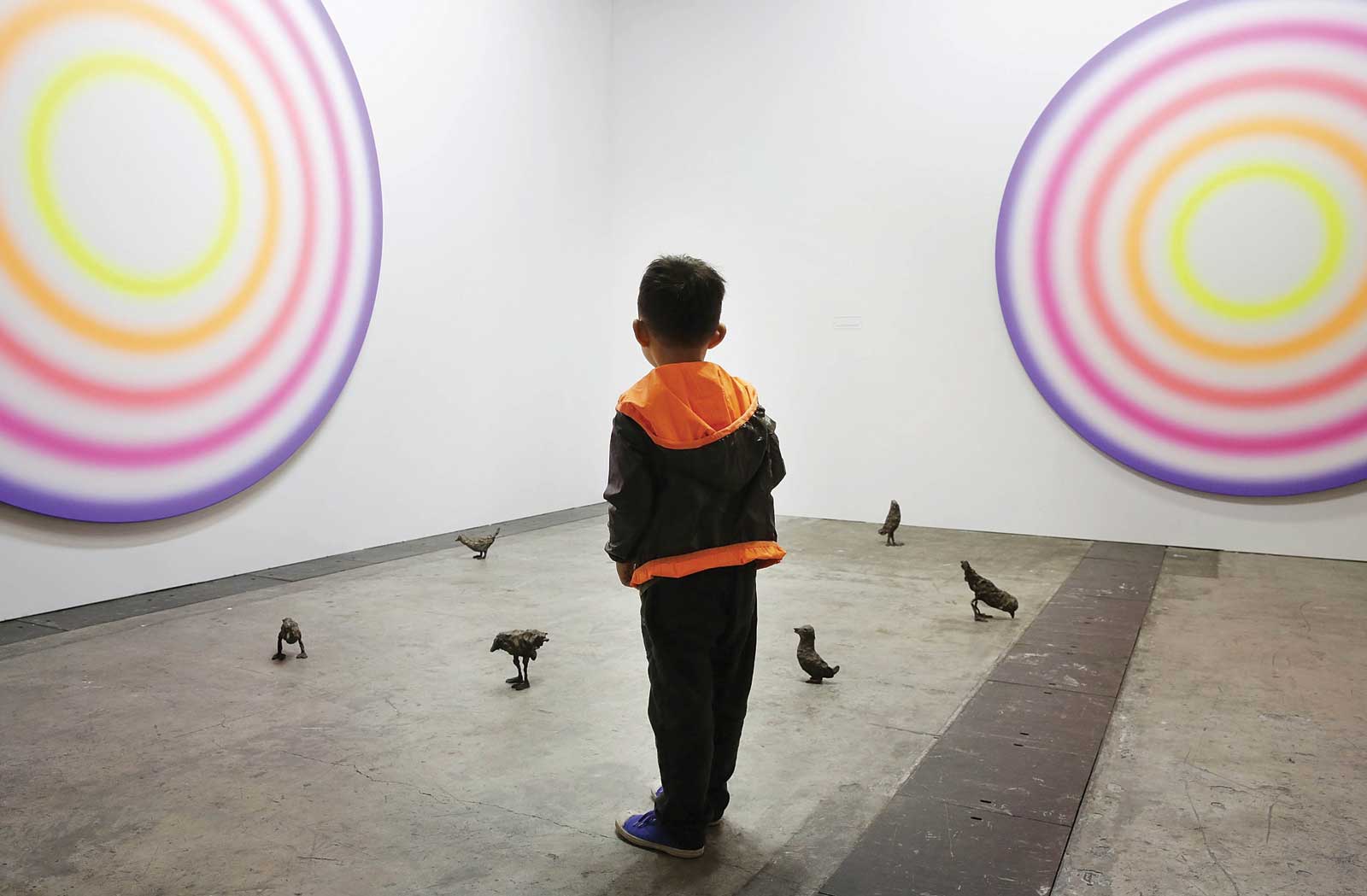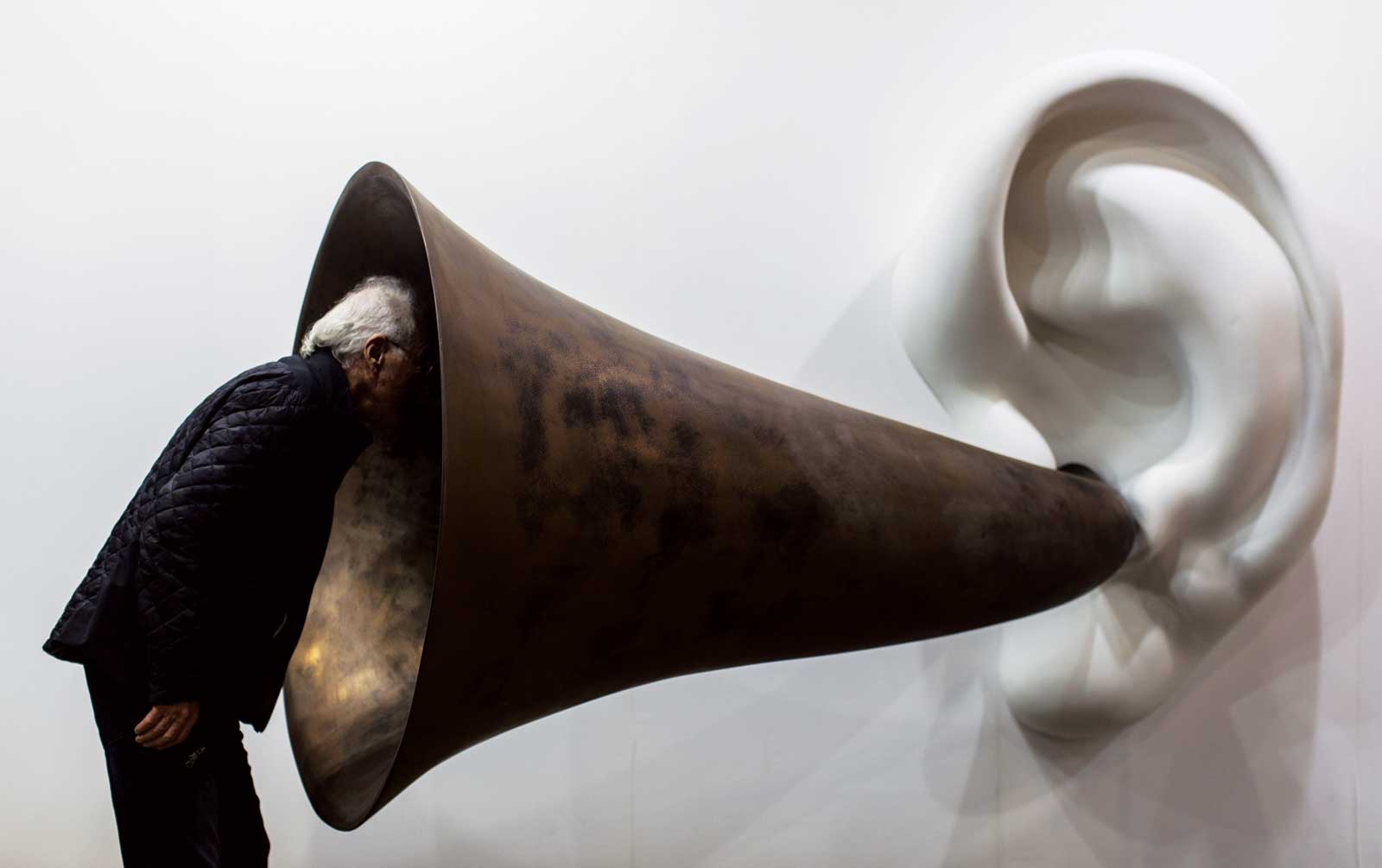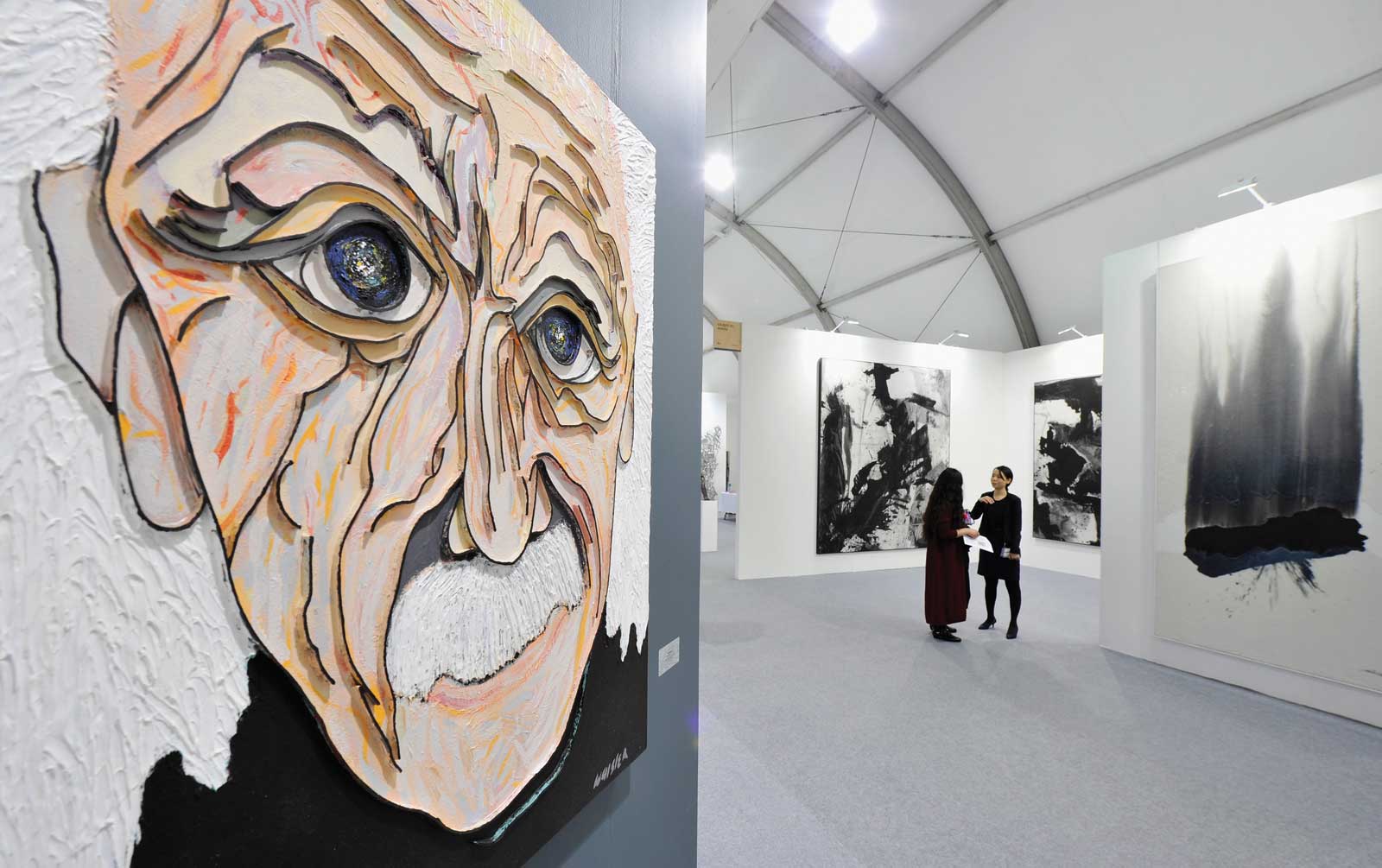 Aside from the commercial side of the art industry in Hong Kong, there is also a burgeoning and vibrant creative movement quietly taking place. For local artist Adrian Wong, an active player on the Hong Kong creative scene, it goes deeper than simply Art Basel. "I think the biggest – and most important – way that the art landscape has changed for local artists in the past 10 years is the increased exposure to contemporary art and critical discourse taking place in other parts of the world," he says. "I think Art Basel had a lot to do with it, but there were a number of individuals that paved the way for this sea change."
In the absence of a diverse creative scene a decade ago, the pioneering efforts of non-profit organisations, local galleries and a handful of driven individuals helped transform the nature of the art landscape from one that is merely commercial, to one that fosters engagement and promotes creativity and education. "Hong Kong is no longer merely an art hub of convenient logistics and ease of operating a business," explains Meg Maggio, a gallerist and the founder of Pekin Fine Arts (16/F, 48 Wong Chuk Hang Rd., Abderdeen; +852 2177 6190), a gallery focusing on Chinese contemporary art in the hip industrial area of Wong Chuk Hang.
The neighbourhood is also home to Rossi & Rossi gallery, and non-profit art space Spring Workshop, which was founded by California-born arts patron Mimi Brown and hosts regular artist-in-residence programmes out of which bloom various surprising and innovative performances and exhibitions. According to Maggio, the city's art movement is finally bearing fruit. "Hong Kong is fast transitioning from what was once an art hub to what is rapidly becoming an art centre, where grass roots artists and art organisations are beginning to reap the benefits of hard work."
Tucked a little further away in Kowloon's densely populated industrial district, Kwun Tong, Osage Gallery (Kian Dai Industrial Bldg., 20; +852 2793 4817), established 12 years ago by Agnes Lin, has quickly established itself as one of the region's more significant interdisciplinary art spaces with its thought-provoking and experimental exhibitions and programmes.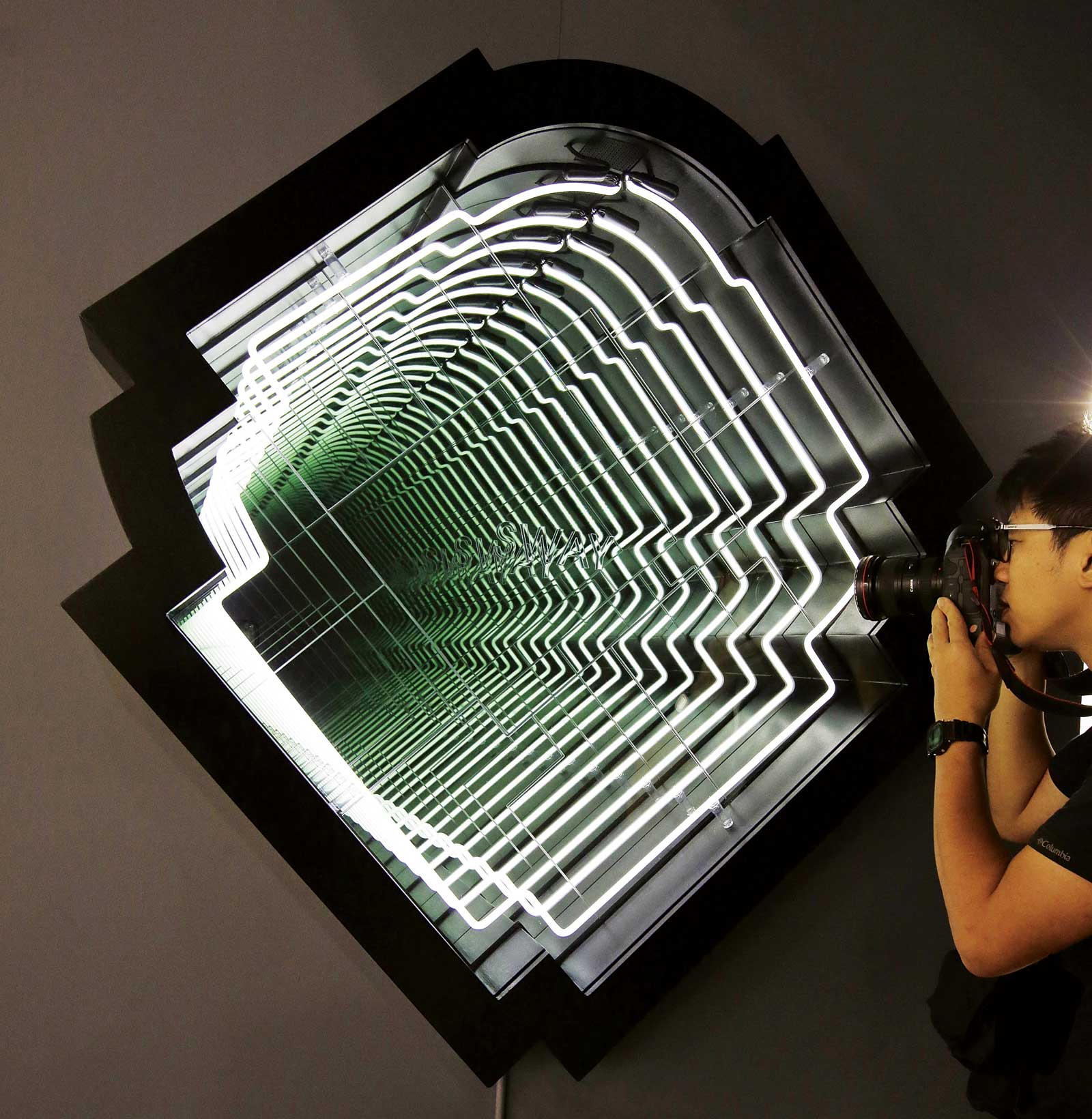 Non-profit art spaces in Hong Kong are gathering momentum and are not to be missed if you want a real taste of the local art scene. One of the first independent-exhibition-making institutions of contemporary art in Hong Kong is Para/Site Art Space (22/F, 677 King's Rd.; +852 2517 4620). Founded 20 years ago by a group of local artists, it has been instrumental in producing much-needed educational projects and publications, and curatorial training programmes. Today, based out of a larger new space in Quarry Bay, it continues to work with local academic institutions and collaborate with international museums to bring world-class and cutting-edge curated exhibitions to Hong Kong.
The most recent addition to the city's independent art space is the artist-curated Things That Can Happen (1/F, 98 Apliu St., Kowloon; +852 2406 9800), founded by internationally renowned Hong Kong-born artist, Lee Kit, and director of special projects at Hong Kong's Asian Art Archive, curator Chantal Wong. Based in the city's historic textile area of Sham Shui Po, the space aims to "provide a platform for open experimentation and dialogue in response to the rapidly changing cultural and political context of our city," with exhibitions from up-and-coming artists, and residency programmes.
The Mills Gallery is another non-profit arts and cultural multidisciplinary platform, founded just last year by Angelika Li as part of a conservation project of the Nan Fung cotton mills. Another industrial creative offshoot is Chai Wan, home to the studios of many Hong Kong creatives. Under the umbrella of the Chai Wan Mei Art & Design Festival – a collective of artists, gallerists and designers, including Platform China, AO Vertical Art Space, YY9 Gallery, Latitude 22N and 10 Chancery Lane Gallery – the area becomes host to happenings, installations, performances, curated exhibitions, workshops and studio openings by artists and photographers during Art Basel HK. This year the festival will kick off in November.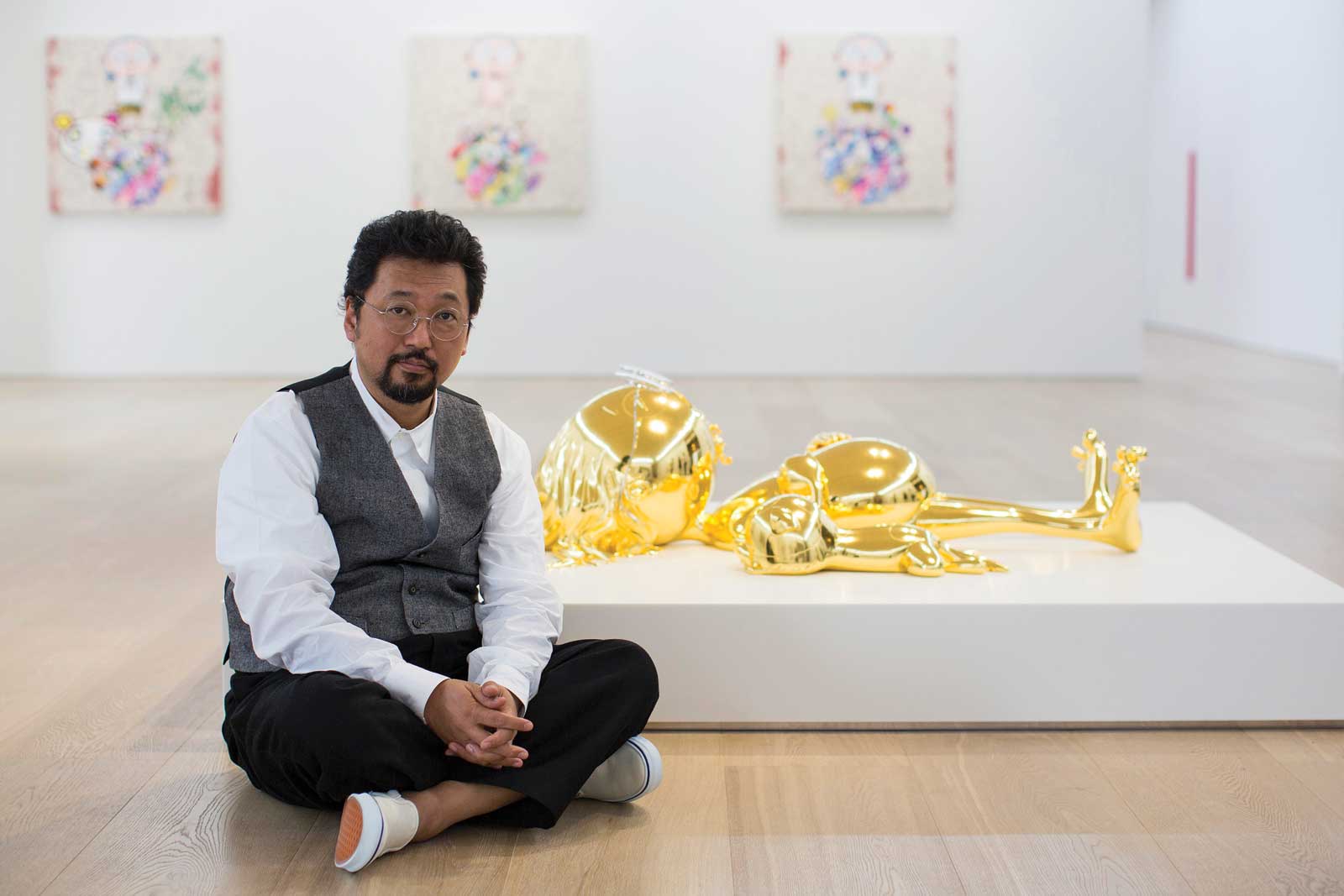 Local artists, it seems, are finally getting their dues. With more international galleries setting up in Hong Kong, many are looking to represent local talent, giving them more visibility in the art market. Art Basel has also been instrumental in bringing to light the works of many young artists, including works from Lee Kit, Morgan Wong, Angela Su, Chow Chun Fai, Sampson Young and Adrian Wong.
Collectors are also taking on an active role in the art scene, such as property scion Adrian Cheng, whose K11 Art Foundation will join forces this year with Serpentine Gallery to present a pop-up exhibition curated by Hans Ulrich Obrist and Amira Gad for a week from March 21. And internationally renowned Swiss collector of Chinese art, Dr. Uli Sigg – who donated HK$1.3 million ($166,730) worth of artworks to the M+ Museum in 2013 – will be presenting a rigorously curated exhibition of highlights from the M+ Sigg Collection from February 23-April 5. On Hollywood Road in Sheung Wan is the lovely Liang Yi Museum, a private museum dedicated to Chinese antiquities. Quiet, with crisp-white modern interiors, the space is an oasis of calm within the frenetic beat of the city.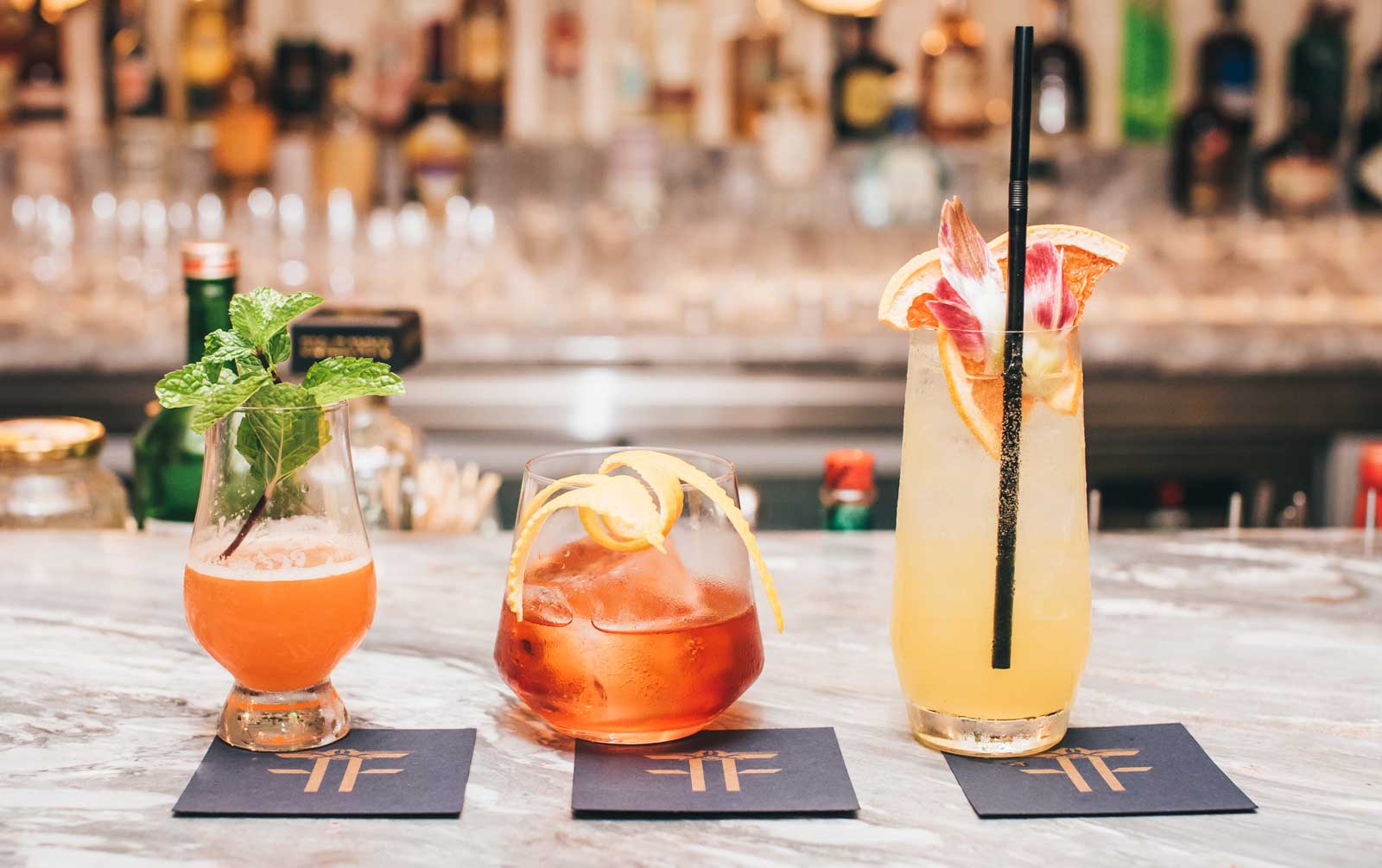 After all that pounding of pavement, in heels no less, you will likely want to kick your feet up for a well-deserved drink. If you want to continue the art schmoozing, pop into the Ilse Crawford-designed Duddell's (Level 3, Shanghai Tang Mansion, 1 Duddell St., Central; +852 2525 9191) for a cocktail. Or for some Gallic flair, head to Bibo (136 Hollywood Rd., Sheung Wan; +852 2956 3188) for a glass of wine and truffle nibbles while soaking up the cool art collection decorating every square inch of space, including works by Jean-Michel Basquiat, street artists Invader and Andre, Jean-Michel Othoniel, Yayoi Kusama and Kaws.
Newly opened, and drawing rave reviews, is Stockton (32 Wyndham St., Central; +852 2565 5268), a hidden whisky bar recalling the leather-upholstered, taxidermy-filled drawing rooms of the Victorian era. Easily dismissed as a gentleman's umbrella shop is the new and popular speakeasy, Foxglove (6 Duddell St., Central; +852 2116 8949). Drawing its inspiration from the 1950s with an interior reminiscent of airplane cabins, you can relax with a whisky, order from the refined dinner menu and listen to some live jazz to tap into your inner Don Draper (or not).
Hidden a little further out, in Sai Ying Pun, is Ping Pong Ginotería (129 Second St., L/G Nam Cheong House; +852 9835 5061). Stuffed full of art from the proprietor, a local Hong Kong collector and patron, the space is a former ping pong hall that's regularly frequented by Hong Kong's cool creatives, hipsters and fabulous somebodies, and draws a lively Art Basel crowd every year. It's anything but stuffy, and the gin cocktails never fail to impress, making it – and Art Basel as a whole – worth the schlep.
---
STAY
Mandarin Oriental, Hong Kong
+852 2522 0111
www.mandarinoriental.com/hongkong