9.00
Boston is a city so steeped in history, it's hard to move more than a few paces without passing a notable monument. To keep with that theme, you'll need a hotel with an equally epic past, so check into The Langham, Boston. This 1922 renaissance-revival-style building in the heart of the city's financial district was once the headquarters of the Federal Reserve Bank, and it continues to exude wealth and grandeur. Under its red awnings on Franklin Street, The Langham maintains a pleasing balance of old and new; bright, contemporary public spaces are adorned with photographs of famous Bostonians, and stylishly complemented by antique items such as an original cash register from its banking days. Freshen up in one of the hotel's 318 rooms and suites before your whirlwind tour of the city.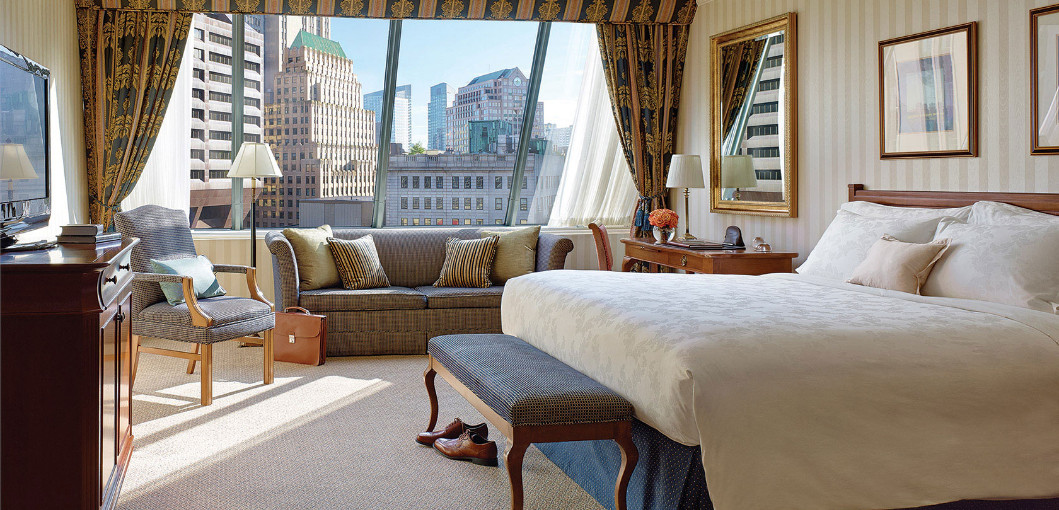 An Executive Room at The Langham, Boston

10.00
Have your limo drop you off outside Faneuil Hall, Boston's most important marketplace and meeting house. The red-brick building is one of the key landmarks on the Freedom Trail (+1 617 357 8300), a four-kilometre red-line route that snakes through the city past 16 landmarks. Pick up the trail and follow it south past the Old State House and the site of the 1770 Boston Massacre; the Old Corner Bookstore (Boston's oldest commercial building); and the Granary Burying Ground, where John Hancock, Samuel Adams and Robert Treat Paine (who collectively signed the Declaration of Independence) are laid to rest. The trail ends in Boston Common: a vast green space criss-crossed with joggers, dog walkers and people enjoying the New England sunshine.
12.30
Meet your driver at the far side of the common and cross the Charles River into Cambridge, home of Harvard University and the Massachusetts Institute of Technology (MIT). Before exploring the most intelligent zip code in the nation, tuck into a hearty New England lunch at Harvest (44 Brattle St., Harvard Square; +1 617 868 2255), where some of the city's most celebrated chefs have prepared seasonal, regional fare since it opened in 1975. Executive chef Tyler Kinnett serves hearty dishes made with ingredients from all over Massachusetts: think gin- and juniper-spiced venison sausage, or foraged-mushroom and farro risotto.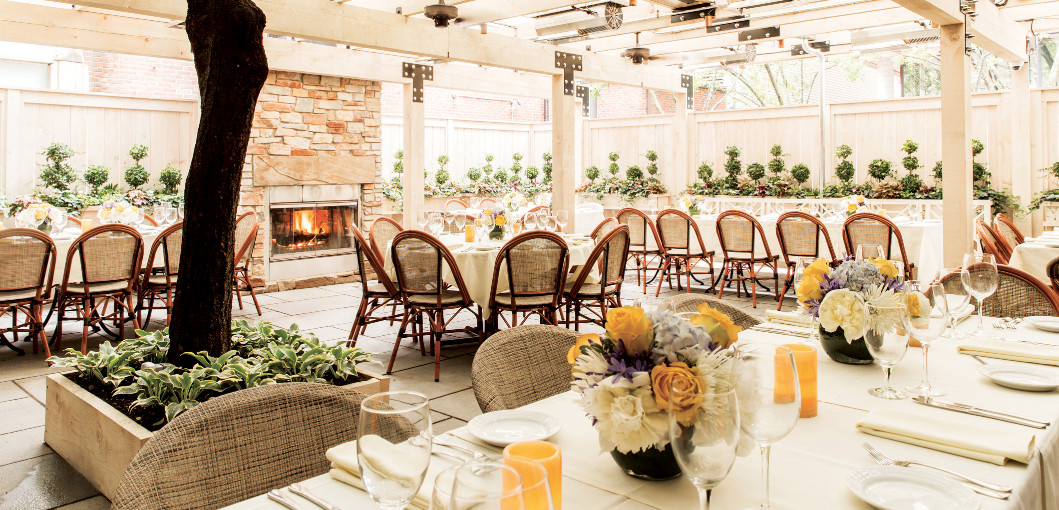 The patio at Harvest
14.00
Appetite sated, head back across the street for a guided tour of the most famous educational faculty in the world. Soak in the intellectual energy as you walk through the leafy Harvard Old Yard with a student (from the Harvard Information Center; +1 617 495 1573), and learn about some of the college's secrets, like why the Statue of John Harvard is known as the "Statue of Three Lies", and what became of poor Harry Elkins Widener, after whom Harvard's vast 3.5-million-tome library is named. At the end of the tour, exit through Wigglesworth Gate for your ride back to Boston.
15.30
Have your driver drop you off in affluent Beacon Hill, home to some of the oldest and wealthiest families in the city. The neighbourhood's steep cobbled streets are lined with gas lanterns and charming red-brick buildings. Some of the best shopping in Boston is found along Charles Street, where traditional stores with wooden façades and pretty window displays lure in passers-by. Come here for antiques, leather goods, jewellery, vintage clothes and women's fashion labels like Dannijo, Rebecca Minkoff and KM Hudson. At the southern edge of Beacon Hill, the golden-domed Massachusetts State House commands views across the common. No visit is complete without walking through the doors of the nearby Bull & Finch Pub, better known as the place where everybody knows your name: Cheers.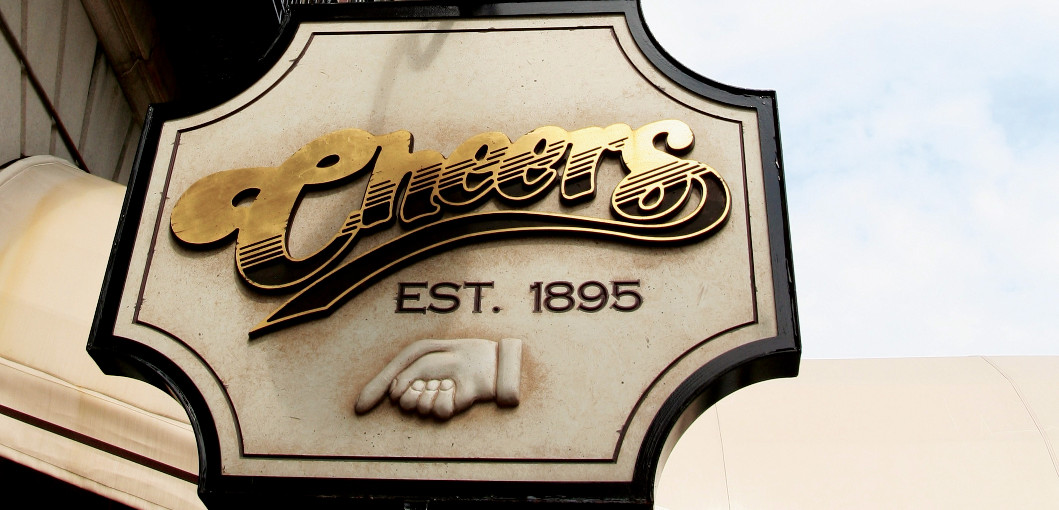 You'll be Danson with the stars

17.00
Head over to Newbury Street in the Back Bay neighbourhood, which competes with Beacon Hill for the title of the most exclusive Boston district. Browse the high-end designer stores and independent boutiques, and admire the wide boulevards and European-style architecture, before going for a VIP hairstyling at Salon Mario Russo (9 Newbury St.; +1 617 424 6676).
19.00
Time for preprandial drinks at Menton's Gold Bar (354 Congress St.; +1 617 737 0099) in the Seaport District, a short limo ride from the hotel. The latest addition to chef Barbara Lynch's acclaimed Menton restaurant, the Gold Bar dazzles with a mixture of classic and contemporary cocktails ("elemental" and "evolutionary"), fine wines and rare beers, all served in a suave, gold-plated environment with more than a touch of Mad Men. If you need a pre-dinner snack, try a fois gras frankfurter or truffle-buttered brioche.

20.30
Dress for dinner at Bond (250 Franklin St.; +1 617 956 8765), The Langham's signature restaurant, where chef de cuisine Sean Patrick Morrison has created a decadent menu of local fare sourced directly from New England farmers. Under the towering seven-metre vaulted ceiling of the former Federal Reserve Bank lobby, Bond has a sultry, clubby atmosphere that seems more lounge bar than restaurant. Seasonal menus feature dishes such as baked Wellfleet oysters with tasso ham and leek gratin, lobster mac and cheese, or Pineland Farms Black Angus sirloin with bordelaise aged-cheddar potato dauphinois, and marrow-roasted shallots. For the most exclusive Bond experience, book the Dom Pérignon Lounge, perched above the bar with sweeping views of the room.
23.00
Massachusetts is an early-to-bed kind of place, and Boston is no exception, especially midweek. But if you're in need of a nightcap, the W Lounge at W Boston (100 Stuart St.; +1 617 261 8700) is open until 2am every night of the week; ideal for a post-dinner cocktail to conclude your visit.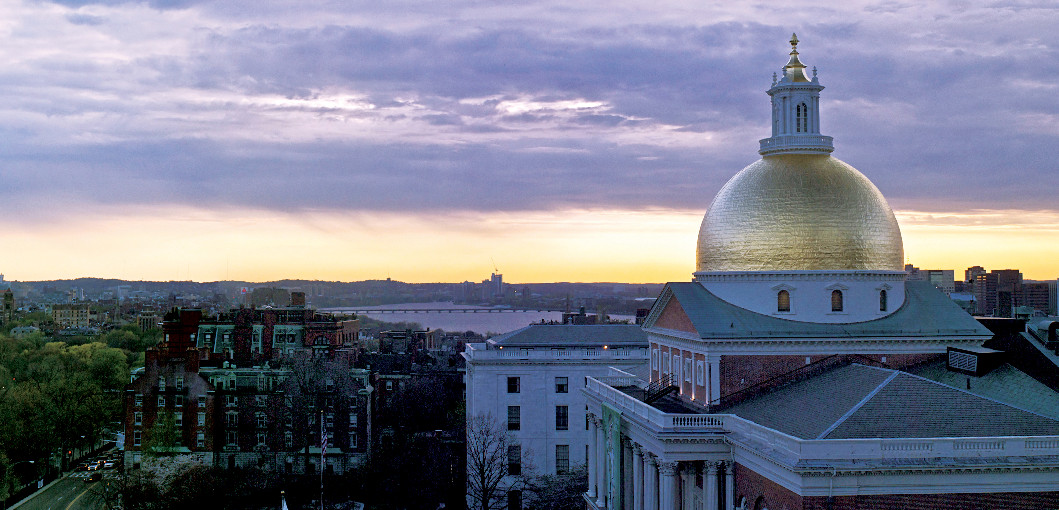 Stay:
The Langham, Boston

+1 617 451 1900