Characterised by its prehistoric forts, medieval tombstones and particularly peaty whiskies, the isle of Islay marks the southernmost tip of Scotland's Inner Hebrides Islands.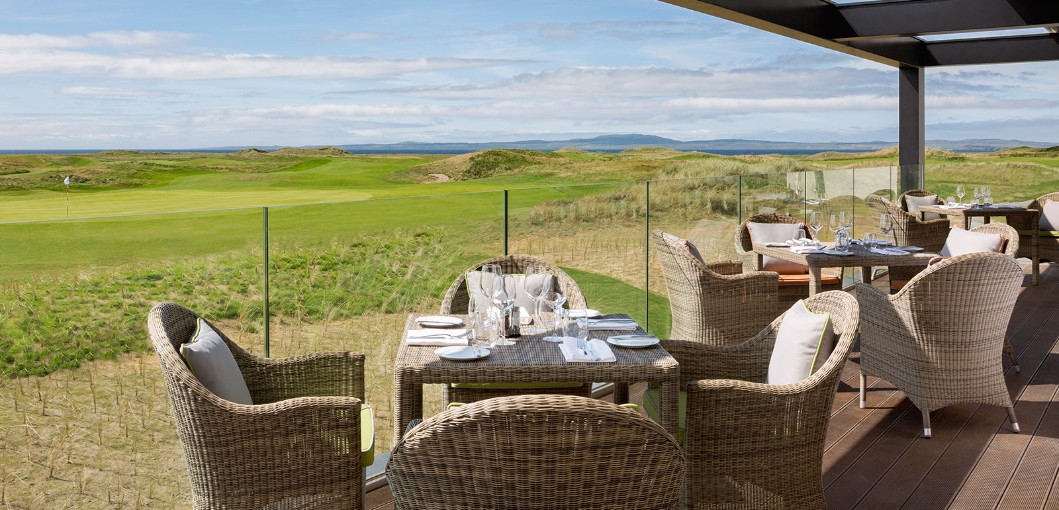 Aptly dubbed "The Queen of the Hebrides", it has long been known for its stellar wildlife spotting, idyllic (if a little windy) beaches and beautiful, rolling countryside – attracting well-heeled travellers with a flavour for natural beauty in their droves.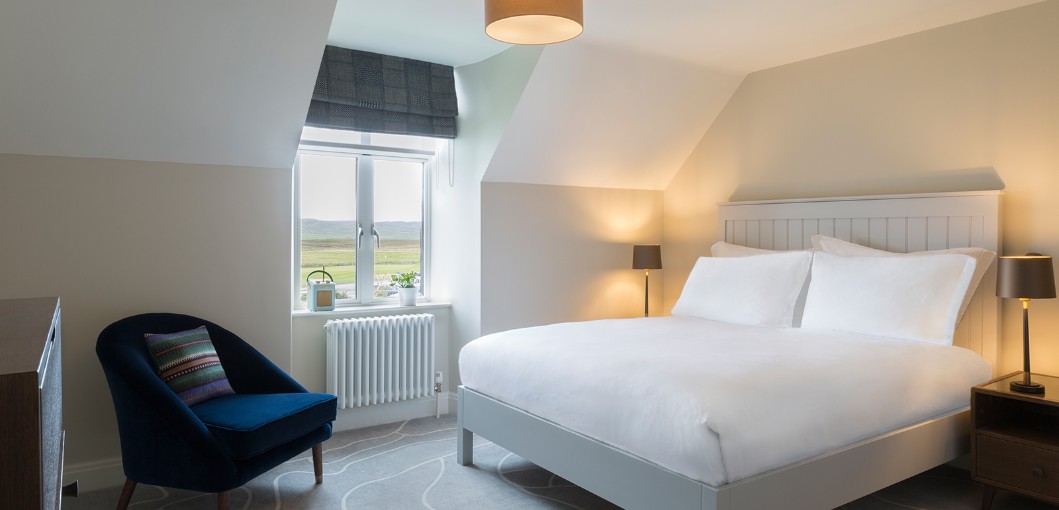 Recently, the tiny island has welcomed yet another main attraction to its sweeping shores: The Machrie Hotel and Links. Isolated on seven miles of pristine beach, and accessible only by the private footpath, the luxurious property comprises 47 guestrooms, suites and lodges, and sits alongside a purpose-built 18-hole golf course.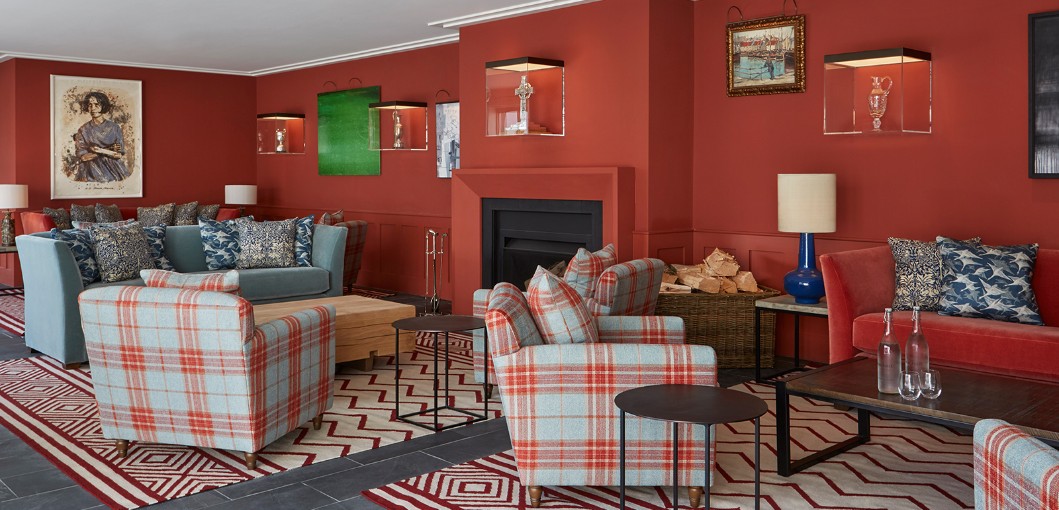 "I cannot tell you how thrilled I am to be opening our first hotel in Scotland," says Gordon Campbell Gray, Founder of Campbell Gray Hotels. "The scenery, the wildlife, the coastline – and one of the finest Links golf courses in the world – coupled with the people and, of course, its positioning in The Inner Hebrides makes it the perfect place to stay and explore other nearby islands."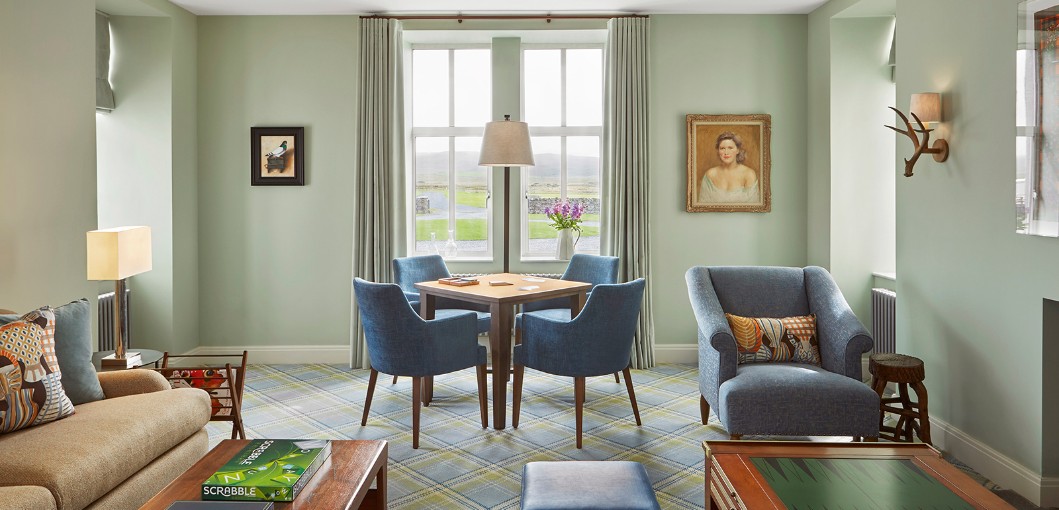 Beyond its exquisite setting, highlights from the new hotel include a gourmet restaurant overlooking the eighteenth green, which not only affords perfect Atlantic sunset views, but boasts an impressive collection of whiskies – mostly from the island's eight local distilleries. For connoisseurs, the restaurant even offers tailored, tutored tastings.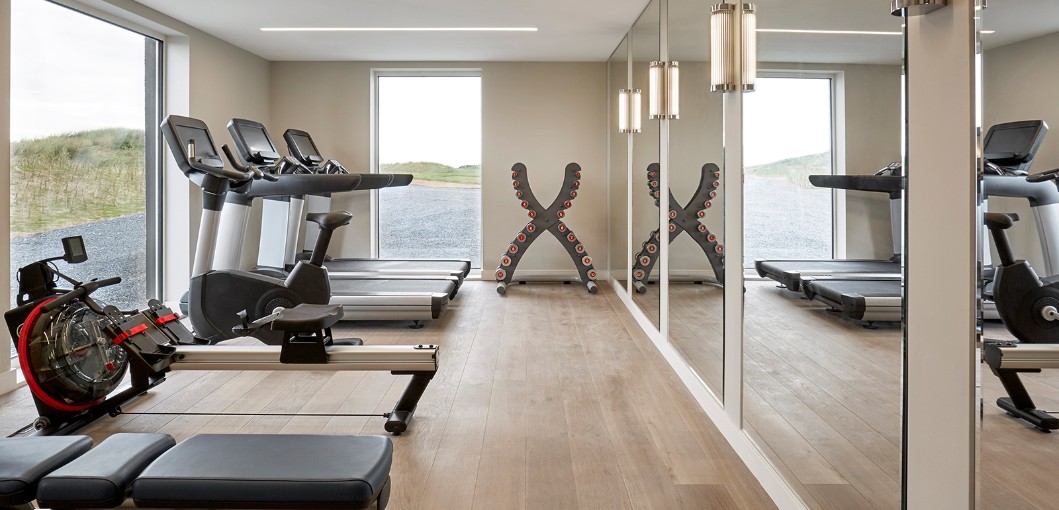 A private meeting and dining room is neighboured by four further bars and lounges, so there's no shortage of options of an evening. There's even a private screening room, available to both guests and visitors, which happens to be the first of its kind on the island.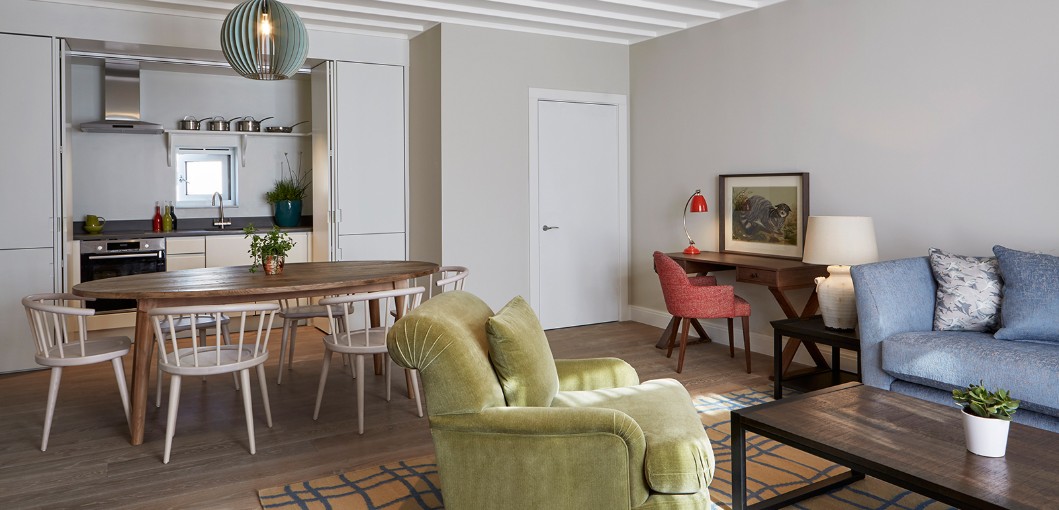 Perhaps the hotel's crowning jewel, however, is The Machrie Links Golf Course. Complementing the property, the course is set on the simply stunning Big Strand in Laggan Bay, framed by sandy dunes and sound-tracked by lapping waves.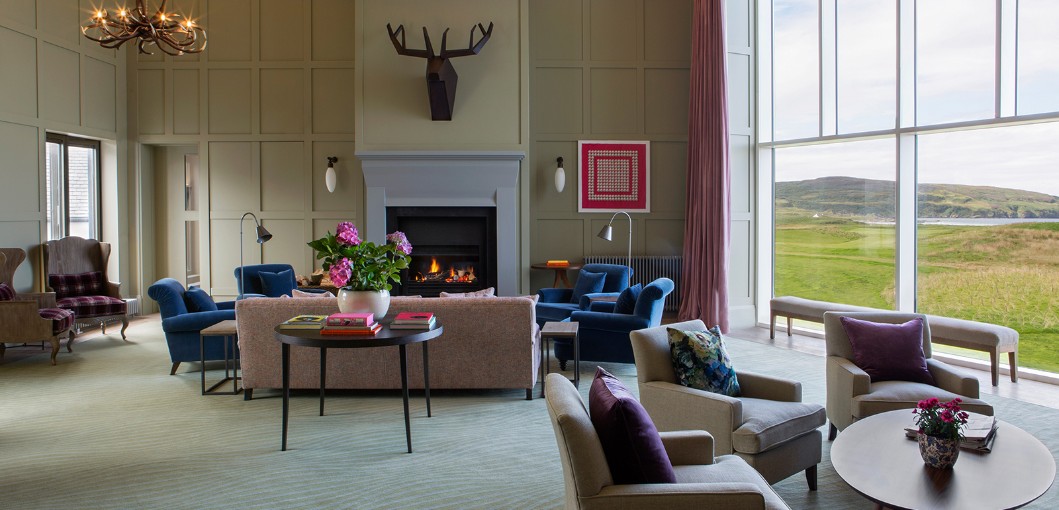 Originally designed by Scottish professional golfer, Willie Campbell, in 1891, the 18-hole course has been fully modernised by former European Tour player and Ryder Cup Vice-Captain, DJ Russell.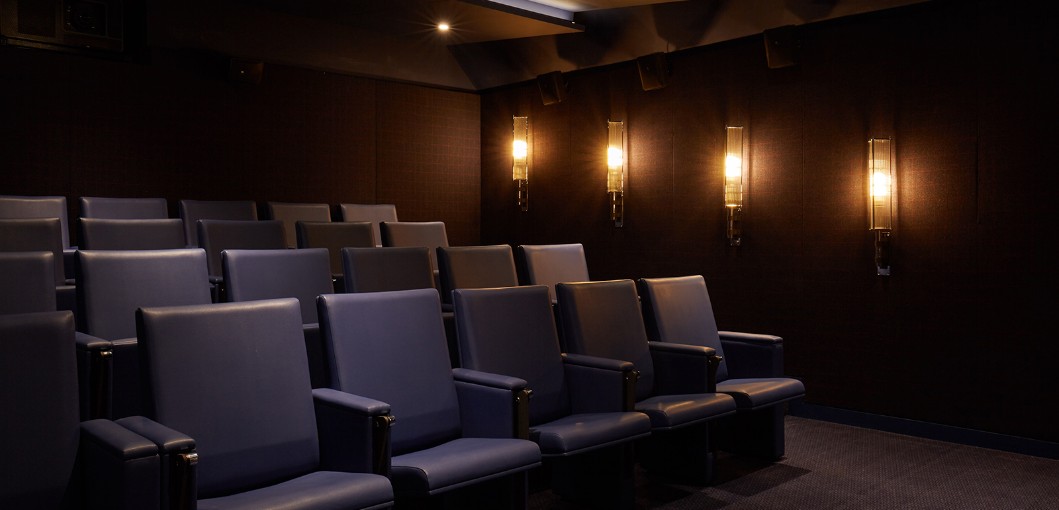 Highly placed on the Scottish and UK rankings, The Machrie Links combines the very best of the traditional and modern, while welcoming golfers of all levels and abilities. To accommodate everyone, the club has introduced a golf academy, with an indoor technical suite and covered driving range, a short-game area and the Hebrides putting course.
Golfers short on time, or just looking for a bit of quick practice, can enjoy The Wee Course, which offers six par-three holes, played from a multitude of tees.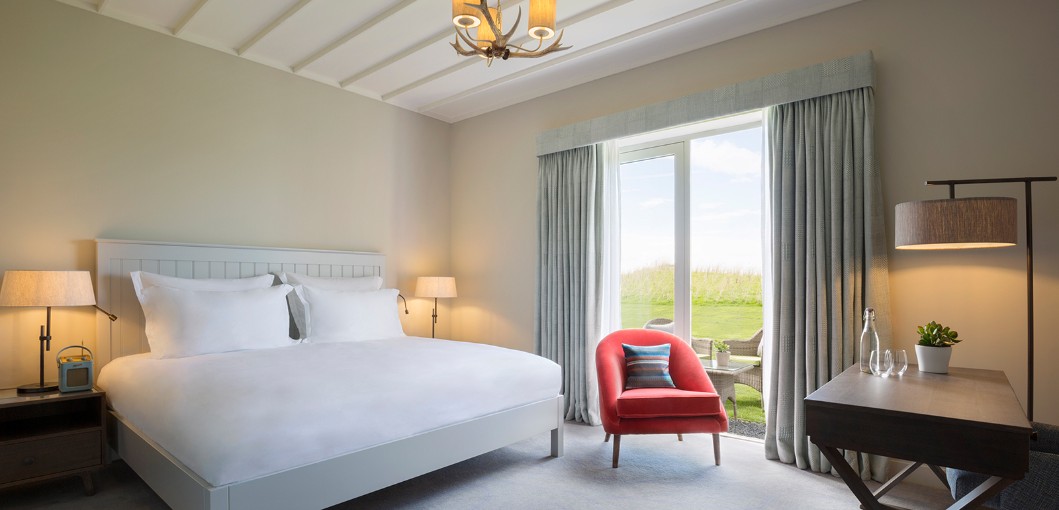 Winter rates for The Machrie start at £145 per room, per night and summer rates from £235 per room, per night, including breakfast. Guests can take a daily flight from Glasgow to the island or select a ferry from the mainland. Alternatively, the hotel's private Islander aircraft is available for charter.