Montenegro is a muddle of surprises, contradictions and extravagant claims, mostly in regards to its mesmerising physical landscape. With a population barely more than the city of Glasgow, the sovereign nation is almost Dubaian in terms of its supersized and exotic attractions; one of the longest beaches in Europe (13 km) is just a short drive from the continent's second-largest lake (Skadar), and the second-deepest canyon in the world (Tara), is runner up to a rather grand one in Arizona. That's not to mention Plantaže, one of the largest vineyards in Europe and in close proximity to the capital, while the northern countryside boasts one of just three remaining continental rainforests.
THE MAIN PORT OF CALL
Breezing through the diminutive Podgorica Airport, I'd scrawled down all these facts by the time I tilt back the seat in my transfer vehicle, an immaculate Mercedes-Benz G-Wagen courtesy of my hosts, Discover Montenegro (+382 67 251 002), so either my driver could tell I had a penchant for useless trivia, or was just content to boast about his land. Despite arriving in the capital city, I don't notice much urban sprawl from my window seat, rather, endless rolling green fields and what looks to be a provincial town, lined by sudden hills and a lingering sprinkle of snow – despite the fact I am donning shades and reaching for my factor 30 at nine in the morning. Spring has sprung all the way into summer.
The short overnight hop from Istanbul Atatürk has left me bleary-eyed but the 90-minute commute to Tivat, and its burgeoning superyacht marina Porto Montenegro (Tivat; +382 32 660 700), is a natural tonic. As we pass the goliath Lake Skadar I look out for rare Dalmatian pelicans, and generally gawk at the shimmering waters of the Adriatic from the lofty vantage point of the coastal roads. It's already evident that the country's geography is the star of the story, augmented by a spate of new developments, such as the aforementioned port, which has truly broken ground in terms of the current luxe influx into the country.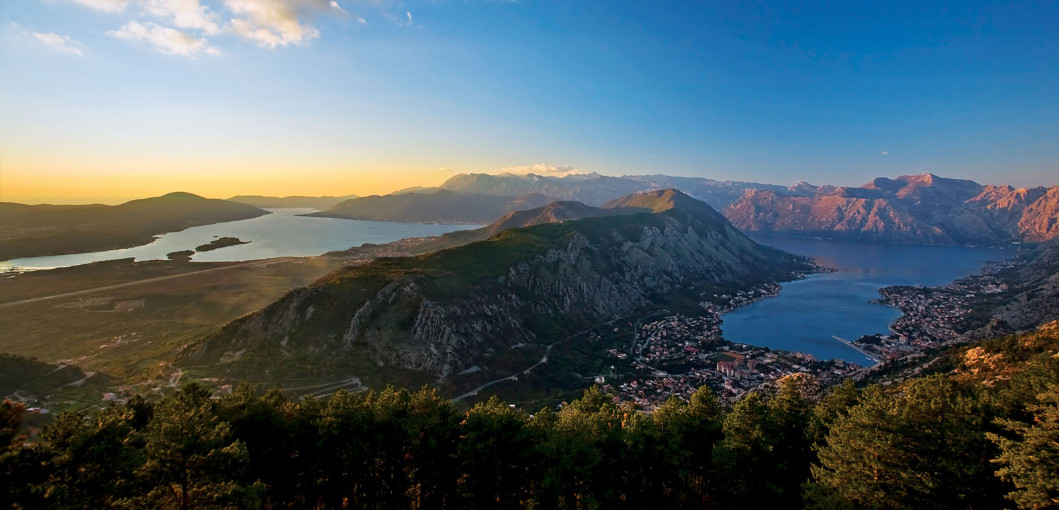 Neighbouring former Yugoslav residents have, of course, been flocking to Montenegro for decades, along with heaped handfuls of Italians, Germans and Russians. During the summer season, some more affordable coastal resorts like Budva swell over eight times their regular population, and various festivals attract headliner DJs ever-so slightly past their prime for a snip of the cover charge of Europe's mainstream electronica events – Fatboy Slim at Sea Dance in July, anyone? But luxury tourism has arrived, and it's here to stay. Porto Montenegro, most significantly, has done wonders to transform Tivat from a weathered naval outpost to a pristine attraction, fit for the world's superyacht elite.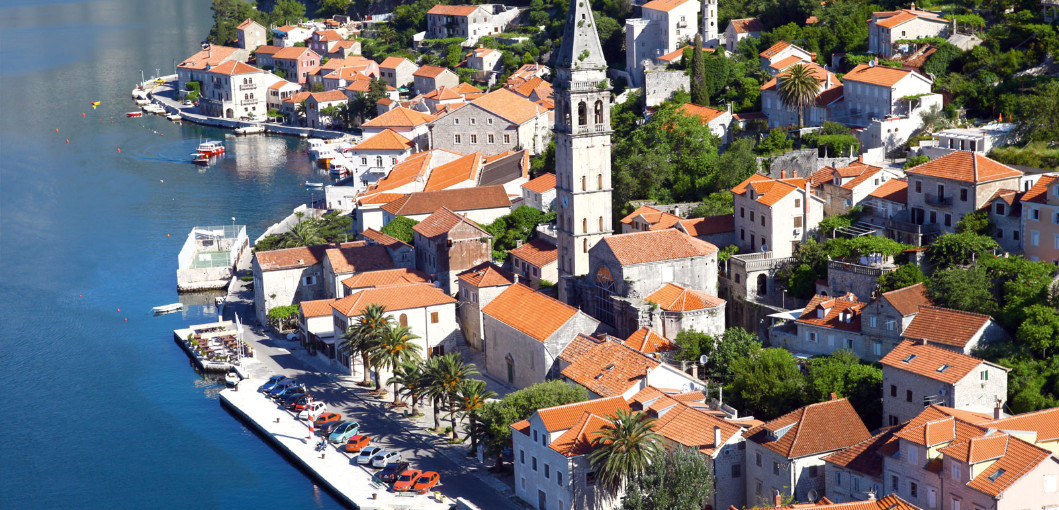 THE PRINCELY REGENT
The marina itself is a Tetris game filled with all manner of lavish vessels, housed on five jetties that jut out onto the impossibly flat waters of Boka Bay. Despite arriving during the calm before the peak season, I am a tad too late to rub shoulders with the Saudi royals, who recently (and "allegedly") departed from the area, or with frequent visitor Roman Abramovich – which is no surprise since the facility is one of very few places in the wider Med that can berth the Russian billionaire's megayacht. Nevertheless, the resort's reputation is left intact, as I'm somehow casually introduced to a Qatari oil magnate within minutes of arriving at the five-star Regent Porto Montenegro, my palatial home for the week.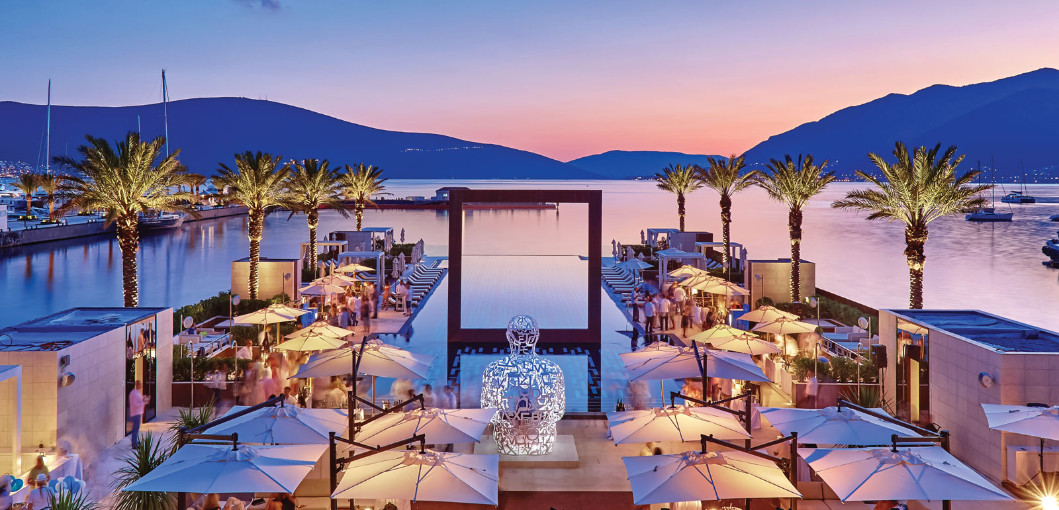 To create a picture of such exclusivity and decadence seems unfair unless I reference the rustic and altogether effortless charm of Tivat. Taking a slightly unorthodox Sunday lunch and shisha at the nearby Levantine restaurant, Byblos (Obala bb, Porto Montenegro, Tivat; +382 63 222 023), I ask the manager about the commotion taking place out of sight in the nearby public park. I quickly learn it's because of Montenegro versus Poland in the rugby, and the eatery was quick to be forgiven for being short staffed that afternoon, since one of the waiters had clocked off early to play for the national team. Saint-Tropez this is not, but why dole out rolls of Euros for an Aperol Spritz when you can pay Balkan prices in just as luxurious surrounds? Notably, Montenegro actually has no official currency, opting to adopt the Euro, despite not actually being in the EU – although by the time this magazine goes to press, it will have joined NATO, much to the chagrin of Putin and co., no doubt.
The marina village spans several hectares, largely occupied by a sold-out complex of luxury condos, all manner of boutiques, restaurants and high-end "village" convenience stores. Adjacent to the hotel, Pool Club Residences, a mirror-image extension, is ready to be unveiled July 1, offering scores of new condominiums for investors to buy and let out through the hotel, with another two extensions in the works and the potential to develop the site even further inland, which is perhaps not surprising when a reported half-a-billion Euros have been spent, and about the same amount is projected to be spent all over again.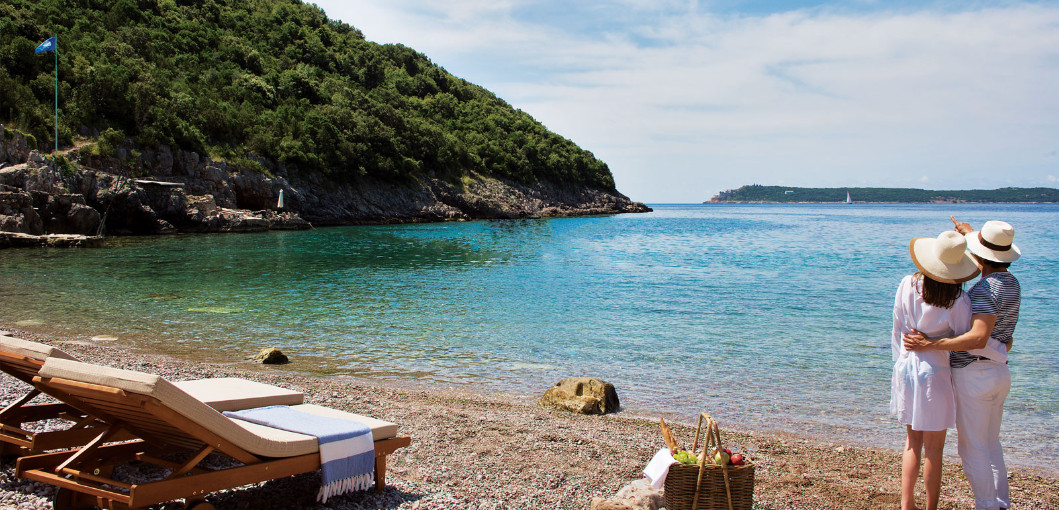 Charmingly, the former "Arsenal" naval facility is remembered with an on-site museum, complete with a duo of interactive submarines that only became defunct in the former noughties, with the most recent captain employed as an expert historian and guide. The epic sub is a curious neighbour to the Porto Montenegro Yacht Club (Porto Montenegro, Tivat; +382 32 660 970), with a stunningly lengthy 64-metre infinity pool that stretches out into the bay, in case you wondered how all those Euros were spent. The PMYC established itself as the country's foremost sailing centre when it launched in 2010, with a newly revamped clubhouse, squadron of racing yachts, fitness centre and tennis courts, alongside a mezzanine bar, rooftop restaurant and nightclub, Platinum, which is a livelier nightspot compared to the calm and collected Library Bar and Dining Room back at the 87-key hotel. The spacious Tino Zervudachi-designed rooms and suites are a venue within themselves, carrying a plethora of nautical motifs, including naval sketches, faux-coral fixtures and stylish rope accents, as well as kitchenettes for those intending to "summer" (as a verb) in Tivat for a longer spell.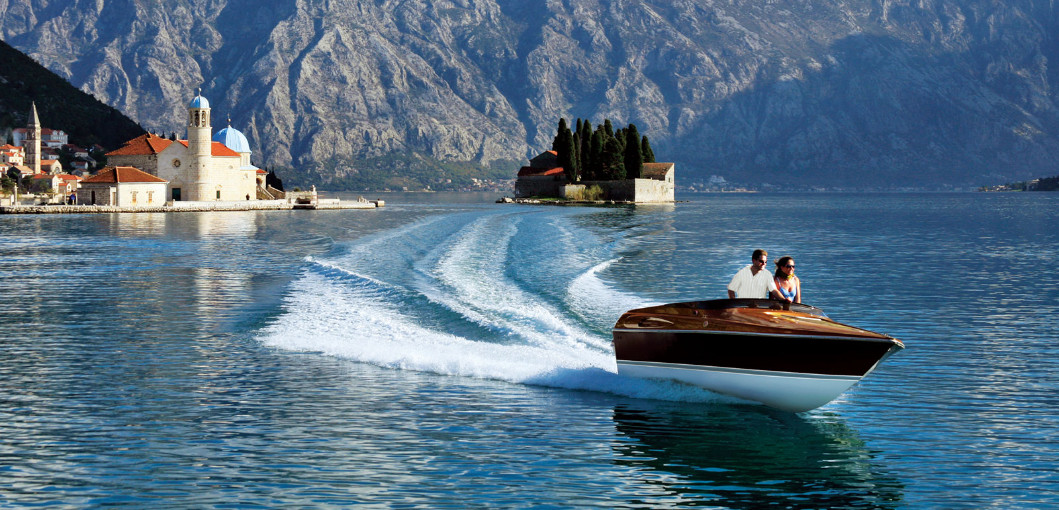 BIG ADVENTURES IN BOKA BAY
Having enjoyed a precursory whistle-stop road trip from the capital (ahead of an inevitable return visit later in the summer season), it's imperative to forsake terra firma and hit the water. Thankfully, the hotel's very own speedboat is available for a sojourn of the bay, where the destination really comes alive. Feeling a bit like Bond in Casino Royale (although I found out some of the Montenegro scenes were apparently filmed in the Czech Republic), we take off across the water, lined with muscular, green loaf-like hills that looked rather more like Jurassic Park's Isla Nublar than a European vista.
En route to the honey pot town of Kotor, it's clear to see how the various eras of marauders and dynasties have left their mark on the local architecture, and nowhere more so than in Perast, often referred to as "Little Venice". The Venetian-style buildings line much of Boka Bay, which was once controlled by the Republic of Venice more than five centuries ago, before the French, Ottoman and Austria-Hungary Empires rolled into town. And the fortified town of Kotor has somehow retained a medieval appearance, despite being invaded by more modern foes: the boatloads of cruise tourists that pour through its walls on a daily basis.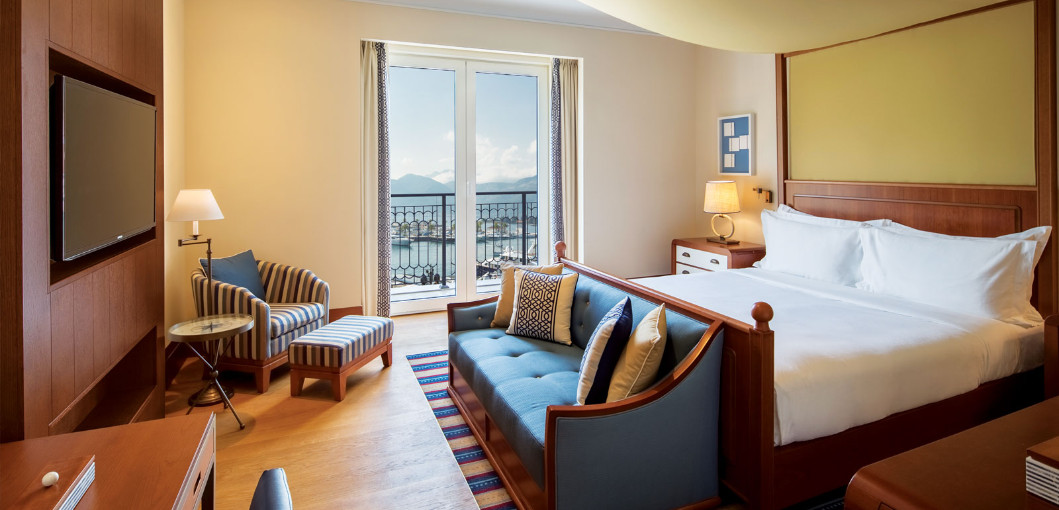 While not being quite as manic as nearby Croatian hotspot, Dubrovnik, Kotor is just as unmissable and anyone willing to break a sweat can escape most of the crowds with a quick hike up to the hillside chapel and fort that overlook the town and coast. For an even loftier view, however, Airways Scenic & Charter (+382 63 222 199) can be booked for a pelican's-eye view of the gulf and surrounding hills. A brief 20-minute buzz over the bay will cost around €120 (US$134) depending on the season, but is a total no-brainer to drink in the barely believable panorama and, of course, get the most enviable Instagram snap of the entire trip, perhaps only rivaled by the views from nearby Klinci Village Resort (Luštica Peninsula; +382 63 200 050), a locally owned sustainable farm-style getaway in the hills, and a perfect contrast to the sheen of the luxury village.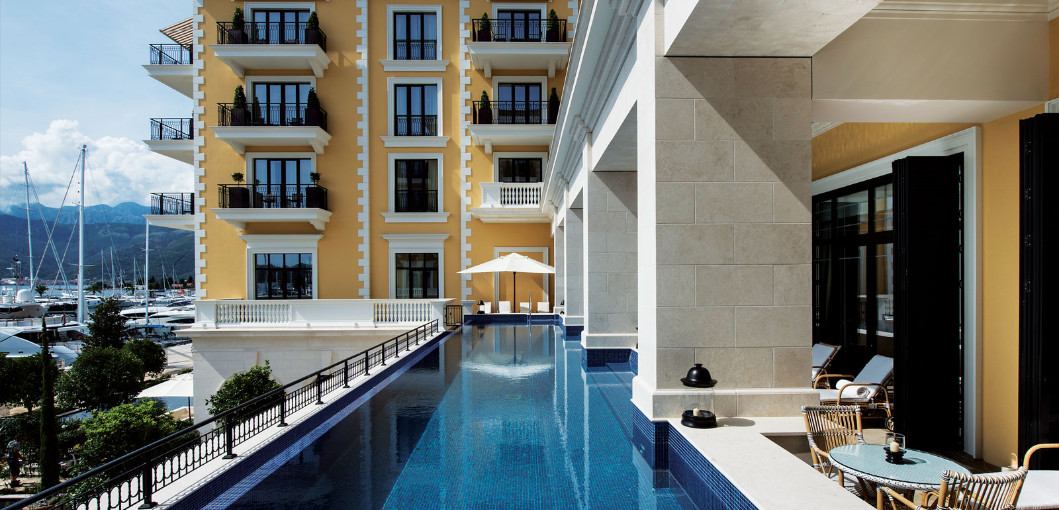 DESTINATION DISCOVERY
For centuries, we so-called privileged types have "discovered" places and peoples that were doing perfectly okay before we arrived onto the scene. From Angel Falls to Australia, we've renamed and rebranded entire cultures and tried to extract some sort of credit for it. My much-anticipated trip to Montenegro had all the potential to pack some of the same sort of smugness (albeit in a microcosmic fashion), simply because I was the first in my social circles to make the visit.
Part of my misguided sense of discovery was due to the fact I arrive a month ahead of the new direct service from flydubai, buzzing from Dubai International straight to the scenic airstrip in Tivat, tucked behind Boka Bay on the Adriatic coast. But also simply because there is such a high pace of transformation taking place, thanks to on-going multimillion Euro investments from various moguls with a keen eye for the coastal strip's moneymaking potential.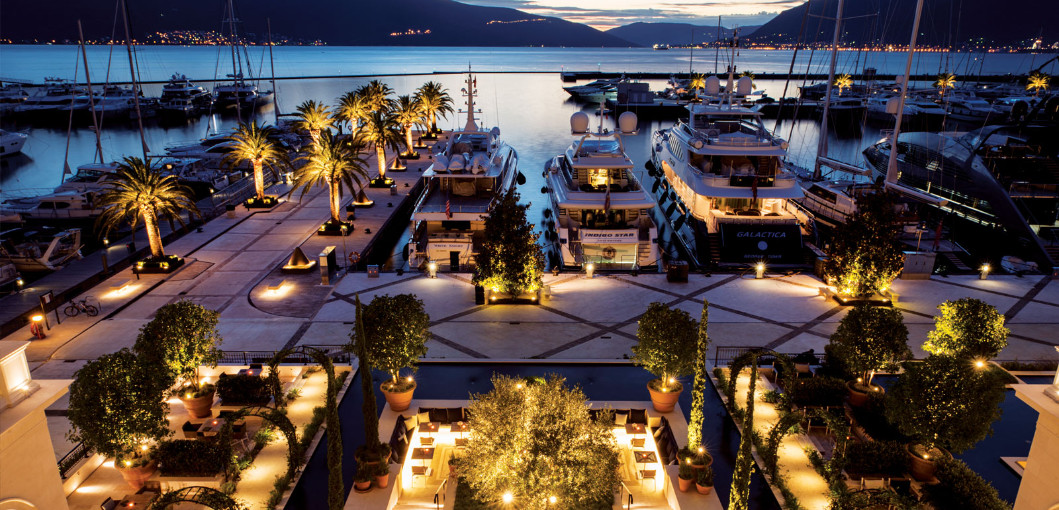 Perhaps a better analogy would be to coin Montenegro as the Cuba of Europe, given the tandem trope of needing to see (and experience) it soon, before the inevitable wave of commercialisation washes over it. One of the newest players to enter the game is the Investment Corporation of Dubai (ICD) sovereign wealth fund, which last year snapped up a 52 per cent stake in Porto Montenegro from Canadian gold baron Peter Munk and his co-investors – a Russian oligarch, a Rothschild and a few luxury-brand CEOs.
Montenegro began to be uttered in the same breath as Monte-Carlo just half a decade ago, when the billionaire-financier Nat Rothschild splashed out more than a million dollars on an ultra-indulgent 40th birthday bash, superyachts et al., boasting a guest list of all the above, plus various political strongmen and a litany of other proverbial movers and shakers. By the time he turns 50, the country's luxury landscape will have been transformed completely, with Hilton and Four Seasons properties in the pipeline, a One&Only hotel arriving as part of the rival Portonovi yacht facility, and the likes of Aman Sveti Stefan quickly becoming a veteran luxury hideaway for A-listers and luxury-travel aficionados. The real question is: Can you afford to not make it to Montenegro before the end-of-season parties in September?
---