It's as we're driving in a buggy down Porto Montenegro, past super yachts and even more super yachts, that the national PR for the area repeats a phrase once written by a journalist: "He said, 'Montenegro is luxury in flip flops'. It's not paparazzi and flashing 
lights. It's privacy. It's Mediterranean. Everything is five-star concierge without the red carpet."
She's right. Montenegro, or more specifically Porto Montenegro, is all things sophisticated high-end. Here a manicured promenade is lined on one side by luxury boutiques and open-café restaurants, and on the other by sail boats and yachts. 
The investment into the area sits around 
500 million euros.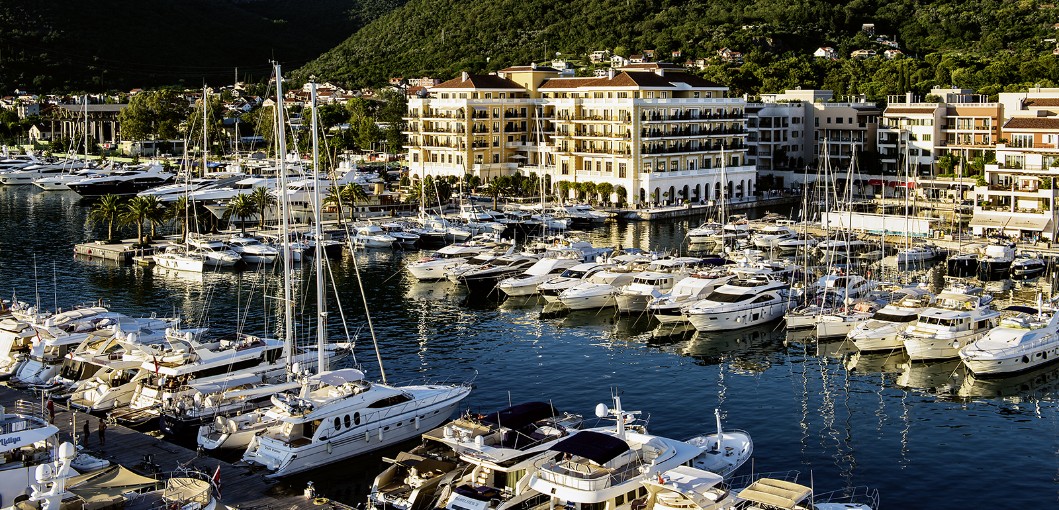 "We have 450 berths," the media manager, Kristina Skanata, notes at one stage. "Many are for super yachts. The biggest super yacht in the world will be 220 metres. We are ready for that." The yachts receive 24-hour concierge service, electricity and maintenance, plus an incredible tax discount on fuel refueling. 
In the future, there will be a shipyard to renovate mega-yachts.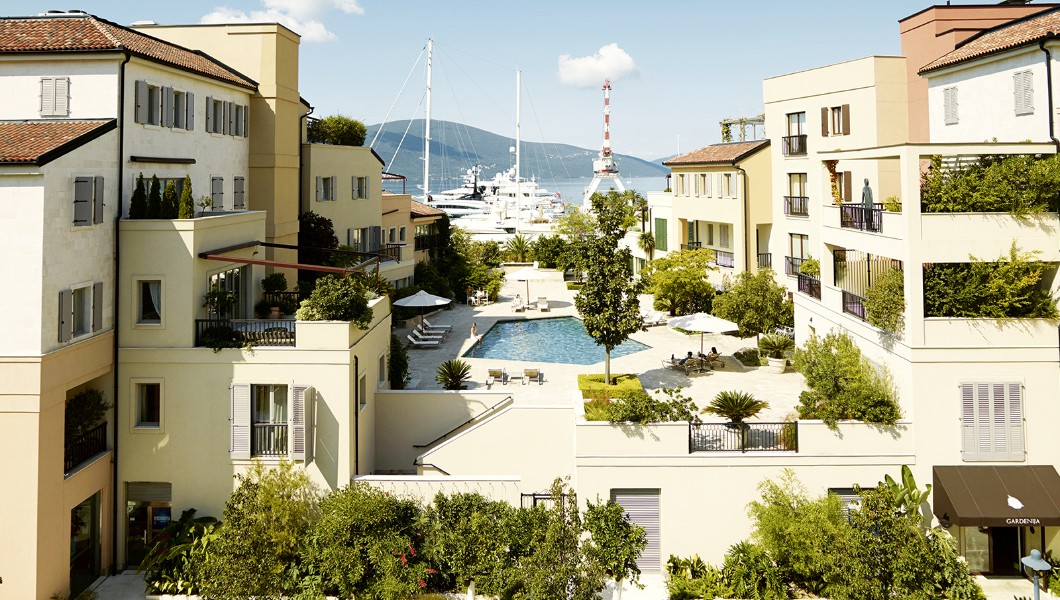 Yet there's so much more to Montenegro than simply the glamorous. This Balkan country, with its mountains and its seas and its four UNESCO World Heritage Sites, offers a whole spectrum of travel experiences. 
There are dimly lit restaurants the size of 
a closet where staff whip up cocktails alongside fish stew; local vineyards where families create wine and measure the growth of their business by photos of their children; walled cities with winding alleys where the number of cats double the number of residents; 
and so much more.
Montenegro might be luxury in flip flops – but it's also heritage in rain boots and experience-led in sandals.
This Balkan country, with its mountains and its seas and its four UNESCO World Heritage sites, offers a whole spectrum of travel experiences
The luxury of Montenegro

With a golf course and beach club, hundreds of yachts and plenty of high-end shops, Porto Montenegro ripples with luxury. There's money — but it's sophisticated, less gold-gilded and more crisp whites.
It's here, flush against the shores of 
the Adriatic in Boka Bay, that you'll find Regent Porto Montenegro. This elegant five-star property captures the vibe of a grand Italian palazzo. On the exterior, pale yellow walls stretch toward balconies, where guests linger over tiny coffees and take in the Marina. 
A garden is dotted with local trees 
and small tables, ideal for the many 
weddings that are hosted there.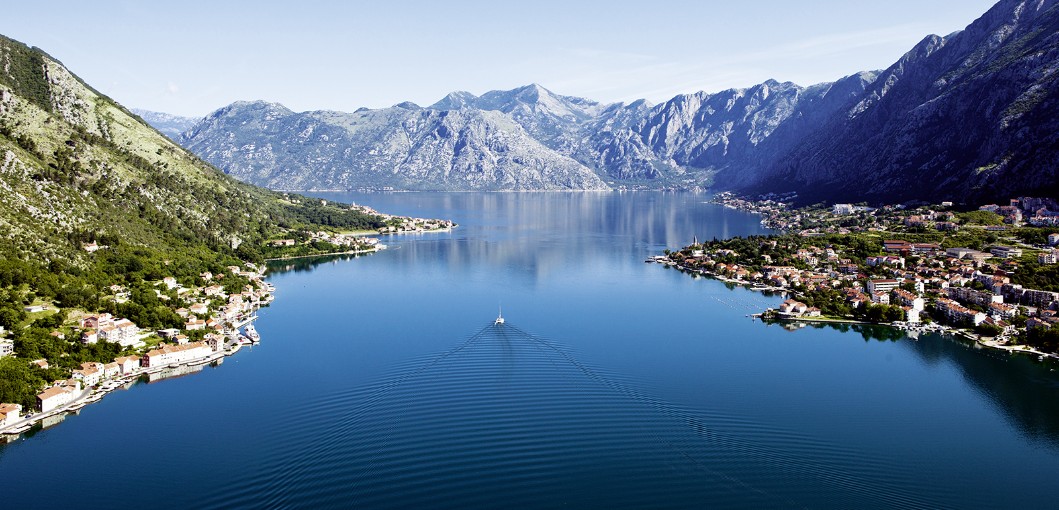 "Everything is about nature, about the view, about looking out," says Elena Ljiljanic, Regent Porto Montenegro's senior PR and marketing manager. "Everything."
In the rooms, floor-to-ceiling windows provide incredible views of Tivat's fjord-like Bay of Kotor. Stay in one of the 87 rooms of the original Venezia wing, and you'll have 
a taste of the sea. Spaces are designed to reflect the private cabin of a luxury liner, all rich fabrics and pale colours. Walk across Regent Porto Montenegro's guest-only bridge to the Aqua Wing, and here the 62 rooms are bright and earthy, meant to echo the Italian Riviera. When complete, the yet-to-open Baia Wing will do the same.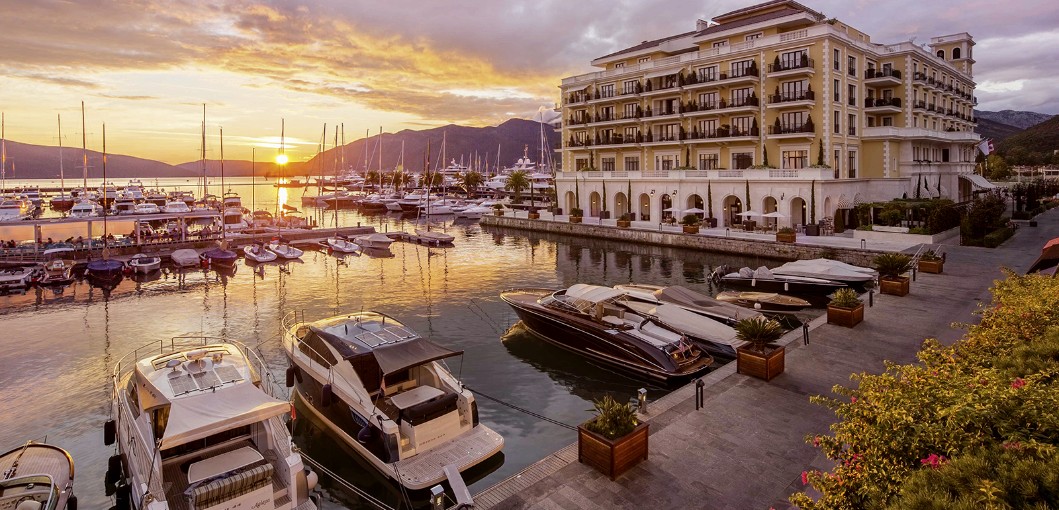 "The drawings on the walls are from 
a time when Porto Montenegro was used as a naval base," says Ljiljanic. There are around 60 to 65 scattered throughout Regent Porto Montenegro, all sketches of boats or outlines of the coast.
Even the property's many water features are meant to echo the sea. On the first floor of the Venezia wing, an infinity pool faces out toward the marina. Walk over toward Baia wing and you'll come across the Pool Club, where 
a 40-metre infinity pool is lined by sun loungers, palm trees, and a photogenic arch of a frame.
Kotor hits me like a surprise. I knew to expect luxury and yachts, and was ready for helicopter rides and boutique shops. but i didn't come prepared for the stunning history of a unesco world heritage site
The epicurean touches

Food features strongly in Montenegro — 
it is a culture that loves to eat, and to eat well. As the sun drops, guests crowd into One, 
a tiny restaurant five-minutes walk from the hotel, where plates of fish are served under dim light and locals pile onto small bar stools. The dishes here are incredible and the staff even more so.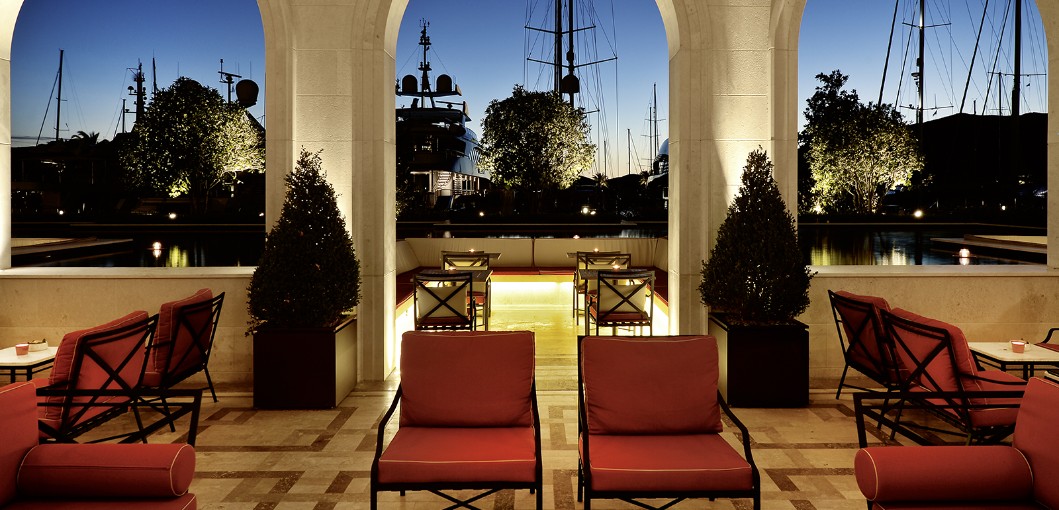 Yet for a more refined experience, it's to Murano that travellers head. I sit there my final night, beneath chandeliers and Murano-glass art, with all of the bay rippling outside. On the menu, local dishes have been given luxurious twists. 
The Montenegrin Plate plays with one of the region's most popular starters, a board of cheeses, meats and olives. Here there's beef prosciutto and Montenegrin farm cheeses, roasted red papers and marinated olives. 
A beef stew mixes red wine with rosemary, coming like a taste of the mountains. There's grilled deer with glazed garden vegetables — again, the waiter responds when I ask, comfort food. Everything is exquisite, delicious without pretence.
"As for this," explains Kai Dieckmann, general manager of Porto Montenegro, pointing to the menu. Here three dishes offer a 'Bokelian Culinary Tradition'. There's black risotto, fish baked in a wrap, and bishop's bread. "This is from a recipe competition we did in Montenegro, something to bring in even more local culture." He is charming and warm, a one-year resident of Montenegro who came here with his wife. Every day 
he walks two minutes to the office. Montenegro, he notes several times, 
is special.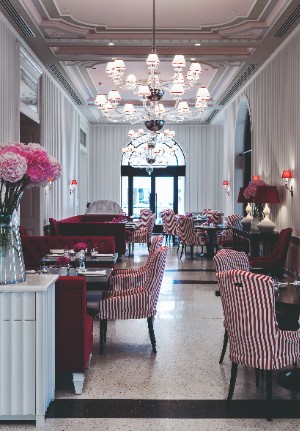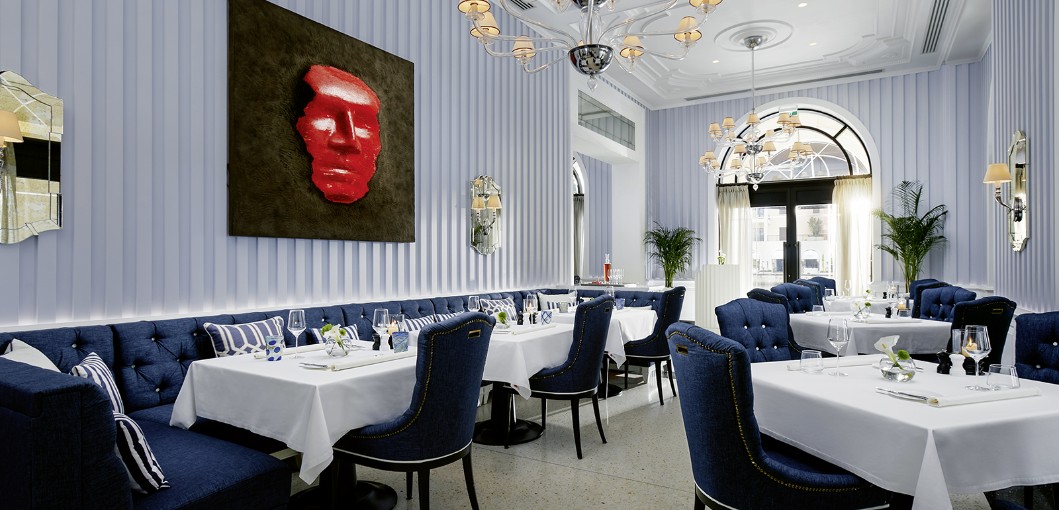 The region doesn't just have incredible food. It has wine. White, red and those 
so delicate and so nascent that they've not yet reached a state of exporting abroad.
Roughly an hour from the hotel by boat and ferry is Castel Savina Winery Estate, a small winery that is family run. Some 
17 years ago, a London-based husband and wife duo stumbled upon a Venetian 
land register map in the city museum. 
There they discovered an estate filled with vineyards. "We knew what we had to do," 
says Zoran Obradovic. From there, 
the duo planted two hectares of vineyards with international grape varieties 
and one local white variety (zhizha).
The results are light and delicate, best served alongside fish or plates of thinly sliced meats and cheese. It's this that I have, sat inside the vineyard's guest room with rain whipping the seas below.
"It's better in better weather," explains Gordana Obradovic. She's earthy, kind, solid in the way you have to be to create a successful company out of the ground and against the sea. Later she brings in tiny cups of bitterly strong Turkish coffee and sits with her husband, talking to me about how Montenegro has grown, changed and developed. "There are more visitors than ever before," she explains.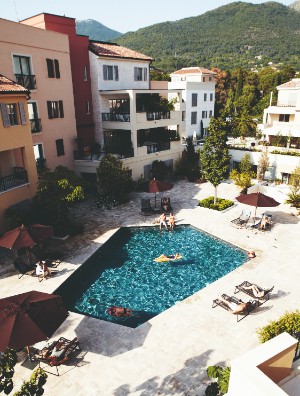 Yet still, I respond, it feels quiet compared to Croatia. Undiscovered. And there, watching the clouds mist over a town across the Bay, I think she is wrong: The weather has dampened nothing. This moment, 
in its cosy family-run vineyard in the heart of Montenegro, couldn't be any more perfect.
The history

Kotor hits me like a surprise. I knew to expect luxury and yachts. I was ready for helicopter rides (a popular regional activity) and boutique shops. I didn't come prepared for the stunning history of a UNESCO World Heritage Site, Kotor.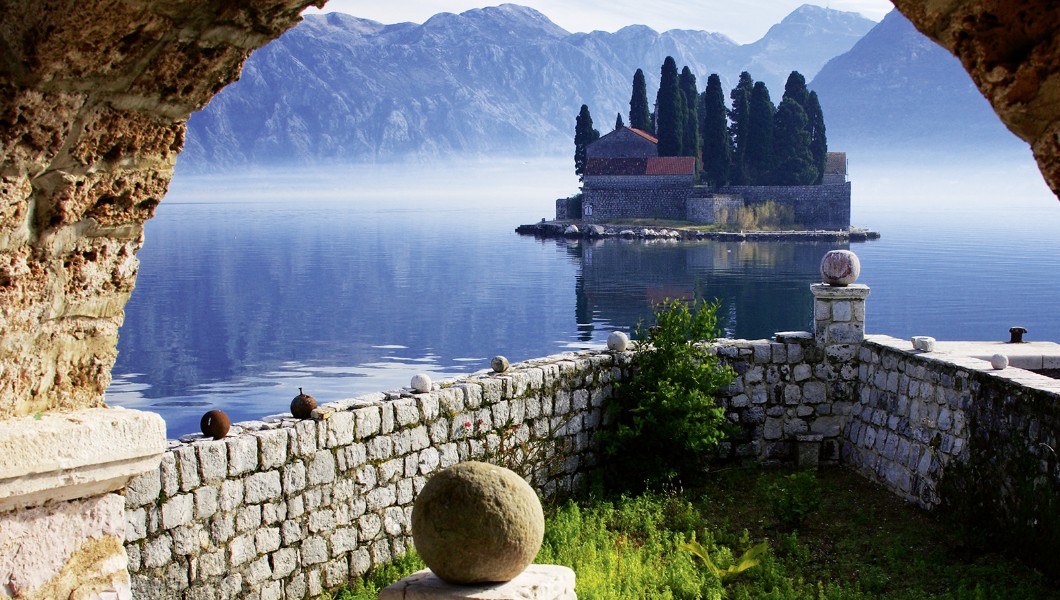 This medieval old town has gorgeous architecture that sits flush against the base of a mountain. Protective city walls line the entire thing. Inside, there are tiny cobblestone lanes and piazza-fronted churches. Guests roam around eating the local delicacy, freshly made cherry strudels. There are quaint wrought-iron cats here and there, a nod to the 17th-century town's history.
"For every resident, there are two cats," explains my tour guide at one stage. 
"They protected the locals from the plague. They are loved here."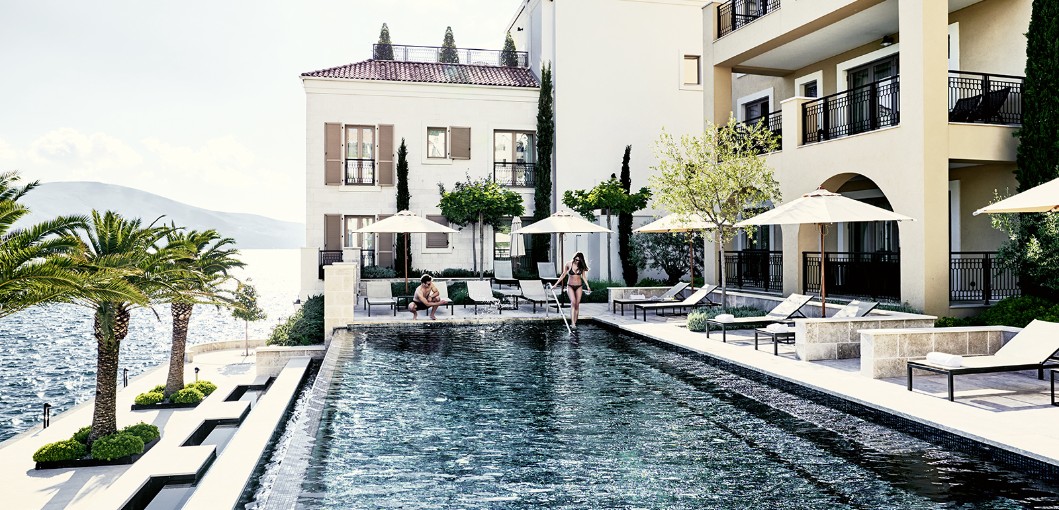 It feels very Game of Thrones, I say. "Rumour has it, they were considering filming here," the guide responds with a small, this-might-not-be-true-but-maybe grin. There is threat to the history of the area – UNESCO issued a warning in 2016 to Montenegro about the extensive nearby construction, 
all part of the government's effort to house its ever-growing number of tourists. Yet when 
I visited, with the rain and the clouds and the slight out-of-season element, Kotor's alleyways 
were nearly empty.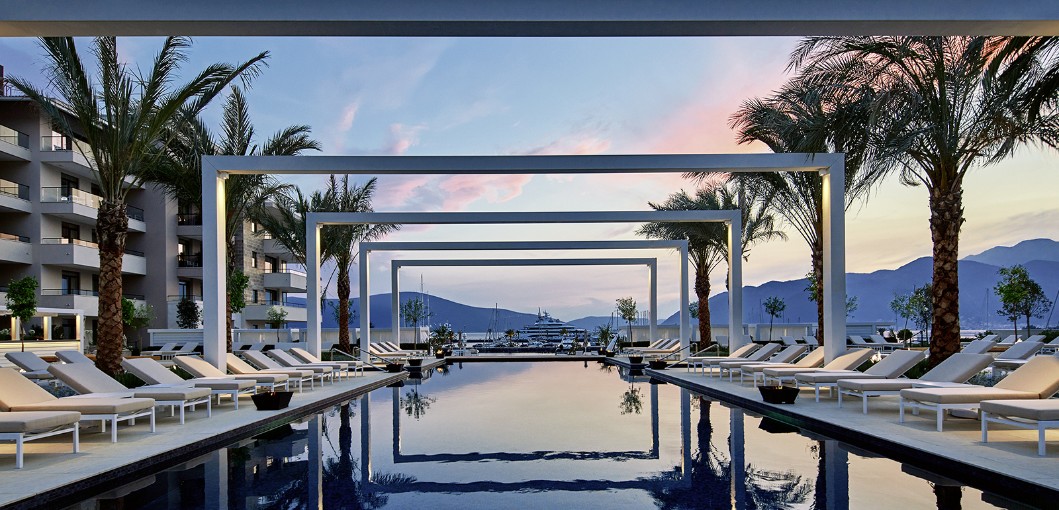 This isn't the only World Heritage Site in Montenegro. There are three others: the Dumitor National Park; the Venetian Works of Defense between the 16th and 17th centuries; and the Stecci Medieval Tombstone Graveyards.
I only have three days, but I could stay so much longer.