Dubai might not be a place most people associate with romantic love, a connotation usually tied to European capitals like Paris or Vienna, but this has a lot more to do with a failure of the collective imagination than the city itself. Surrounded by immense and picturesque desert yet, itself the lap of luxury, infused with both Arabic and a variety of other global cultures thanks to the high percentage of expats, Dubai might just be the perfect city to spend a romantic weekend – or longer – with a loved one. Whether it's for a honeymoon or simply a chance to get away from everything else and spend time with one another, here are just a few of the numerous couples' activities you could do in the city of Dubai.
EXPLORE NATURE
If rolling sand dunes and blazing sunsets are what inspire your passion, then one of Dubai's many desert safaris may be the perfect date night activity for you. Tours such as the one offered by Desert Safari Dubai feature camel rides, belly dancing and a fire show so that you can get a taste of Arabic culture against the backdrop of one of earth's most extreme environments.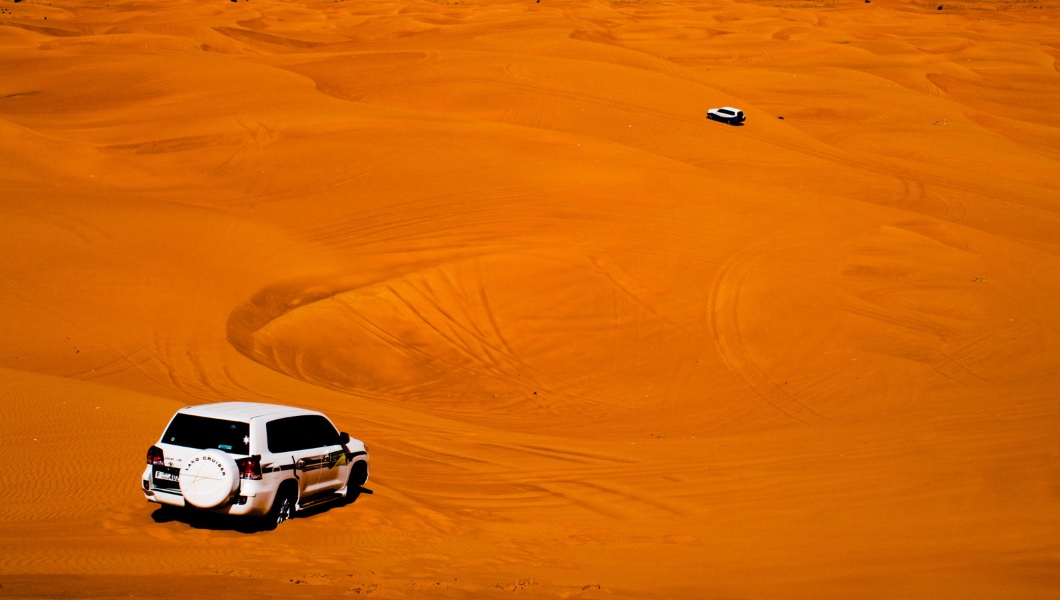 "Desert Safari" (CC BY 2.0) by worldinframes
If you're looking for something a little more colourful, albeit less local to the region, you'll want to check out Green Planet, an indoor tropical rainforest with over 3,000 plant and animal species housed inside. This is a great option for those who want to learn more about all the nature they spot.
For something that turns nature into a work of art, head to the Dubai Miracle Garden. This enormous outdoor installation, featuring a combination of sculpture and flowers, is the world's largest natural flower garden. There are over 109 million plants to admire, as well as the world's largest indoor butterfly garden.
FOOD AND DRINK
While there is a high calibre of fine dining to be found all over Dubai, you can also wow your date a little further by taking them to a dining experience like that offered at Sammach. While it's possible to simply order anything off the menu and enjoy the fountain view, Sammach, which specialises in seafood, also offers a Fresh Boat Experience. You and your date will row in a boat in order to pick out the fresh fish or lobster you want to eat, personalising the experience and letting you know the catch is freshly killed. For those couples that would prefer some private time, however, Sammach also offers a delivery service, so you can snuggle up in your hotel room with a delicious, restaurant-cooked meal.
A bar offering great views is Mint Leaf of London Dubai, which has a permanent happy hour and offers house beverages for only AED 25. If you're willing to pay a bit more to rub shoulders with the glitterati of Dubai, however, you may want to head to Siddharta Lounge by Buddha-Bar, one of the city's trendier shisha spots, which offers both relaxed evenings and a great party vibe later in the night.
ENTERTAINMENT
For those looking for something as high brow as possible, Dubai offers nothing classier for the sophisticated couple than an evening at the Dubai Opera. This slickly designed building is one of the city's most beautiful and the definitive centre of all forms of performing arts.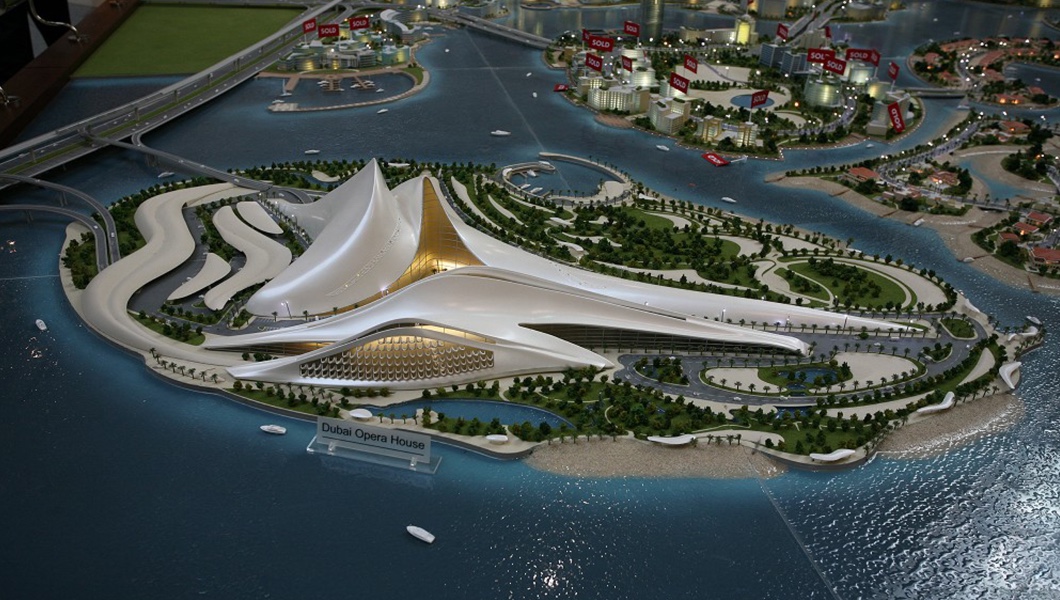 "Dubai Opera House" (CC BY 2.0) by Michael Zero Mayer
If you're looking to let loose, however, you will find what you're looking for at Flip Out Dubai. The Middle East's largest indoor trampoline park will help you get your partner's heart racing in more ways than one, featuring basketball, football, volleyball or dodgeball and at the fairly reasonable price of AED 70 for a one-hour session.
Whether you're into nature, gastronomy, culture or adventure, Dubai has it all, so what are you waiting for?