Rain is ricocheting off my face like a jazz drummer going to town on a hi-hat. The heavy wind is preventing me from opening my umbrella. My white tennis shoes, new, are turning a mundane grey, and the water is beginning to flood the gaps between my toes. I'm making the 1,000-metre walk between the central train station and my hotel, and I look and feel about as miserable as a cat in a bath. This is Stockholm, Sweden, on June 26. It's Midsummer, the longest day of the year. And this is perfectly normal.

Midsummer to Swedes is what Thanksgiving is to the Americans. The single biggest holiday of the year, causing a complete and utter shut down of cities and towns up and down the country. Families pack their bags and head away for the weekend, either to a summerhouse or, more commonly, their boats. Swedes love boating. The country boasts more than 95,000 navigable lakes, and is home to the most leisure boats per capita anywhere in the world.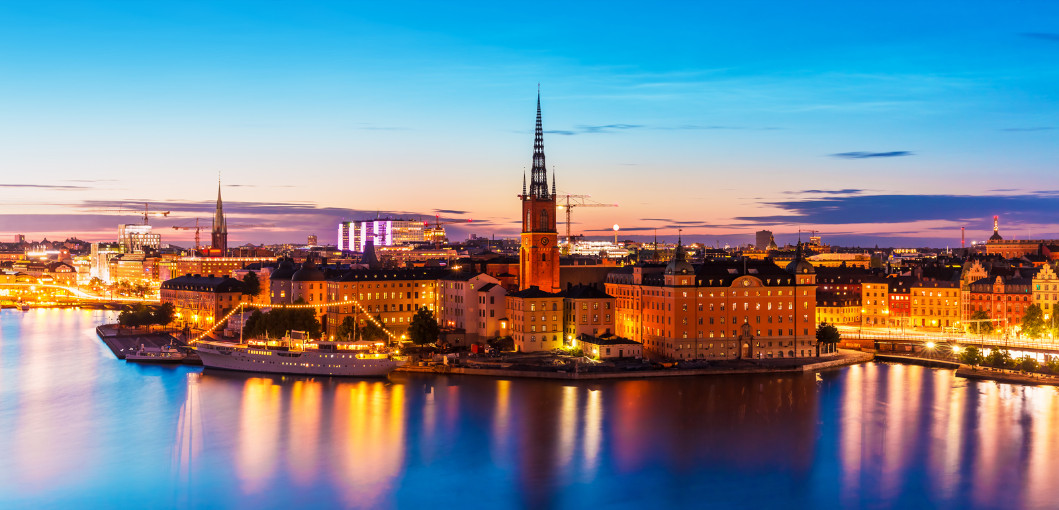 Fortunately, this all but clears out its beautiful capital, leaving its luscious parks, quaint and quirky coffee shops, and wide waterways largely untouched. This is splendid, because I have 24 hours to soak up the city before heading further south for a traditional Swedish midsummer, and I don't really like people. Funnily enough, that makes Sweden a fairly safe country for me. "Sverige" is the 55th largest nation in the world, and fifth largest in Europe, yet is home to a population of just ten million, not much larger than Greater London but smeared over an immense, phallic landmass, 1,000 miles long.

That came as quite a shock to me, given Sweden's modest dent on modern culture, other than the fact its heralded as an exemplary vision of a utopian society. In fact, it's only in the last few years that Sweden has become somewhat fashionable with the rest of the world, perhaps owing to its delightful little quirks and veil of mystery. The Nordic nation is a trifle of complexity and cliché.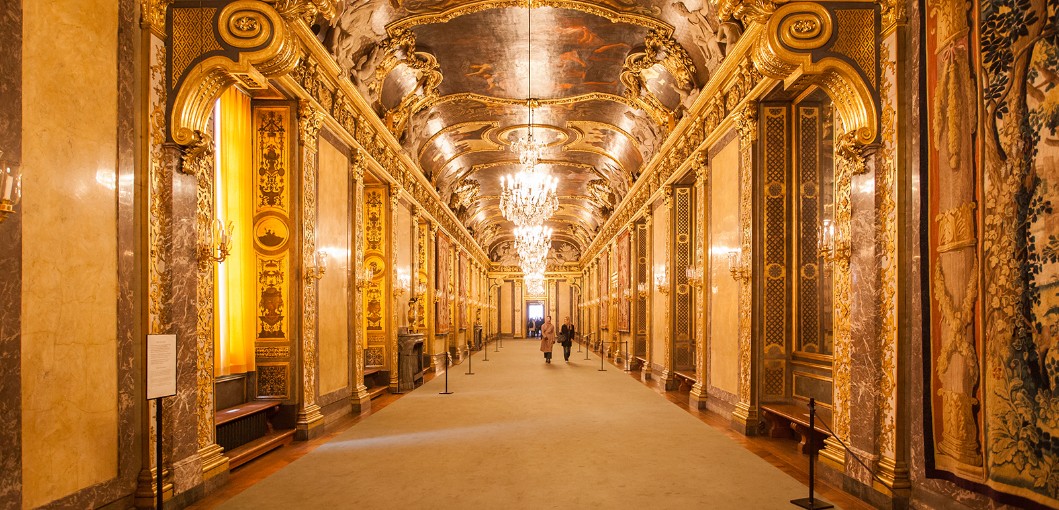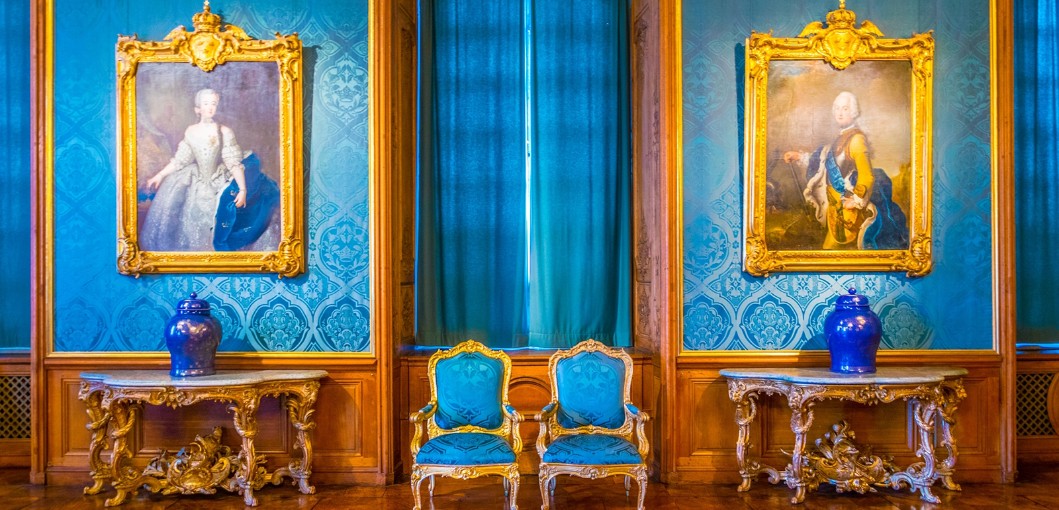 Yes, they are obsessed with saunas as a social past time, they do love meatballs, they are patriotically passionate about IKEA, they actually drive Volvos (and love to tell you about their safety aspects), and they absolutely, unequivocally, un-ironically adore ABBA. On the other hand there's a steady stream of oddness that rises from the land of the moose. They also invented the spanner, and commemorate the tool with a tasteful, tree-sized tribute, lumped in the middle of a roundabout in a town named Enköping just 40 minutes outside the capital (probably not worth the journey).

A SWEDE STAY IN STOCKHOLM
As for Stockholm, the day before Midsummer, it's all fika – the Swedish tradition of stopping for coffee and pastries seemingly every five minutes – and frivolities. Swedes are piling into supermarkets and System Bolaget's (dedicated alcohol stores) and stockpiling foods and boxed wines for their festival getaways, while tourists from around the world weave between them taking in the sights and smells of cinnamon and cardamom (kardemummabröd).

I've just arrived at Hotel At Six, a colossal former bank turned elegant five-star property where I'll be spending the night. Similar to many European cities, Stockholm offers a chunky range of dated hotels that offer a similar vibe to that of one's grandparents – charming, but a little old fashioned. However, At Six takes the opposite approach, evoking minimalism and monochrome shades, straight lines and stylish ambience, which ironically makes it far more Swedish than its older counterparts. For if there's one thing the Swedes are, it's stylish (and perhaps a little monochrome).

My room is perched on the 14th floor, with a wide, narrow balcony that overlooks the fairly less pretty side of Stockholm. The interior is dark and relaxing, there's an attention to detail which is felt, with table tops and edges completely flush, making me feel as though I'm walking on the inside of a beautiful colourless Rubik's cube.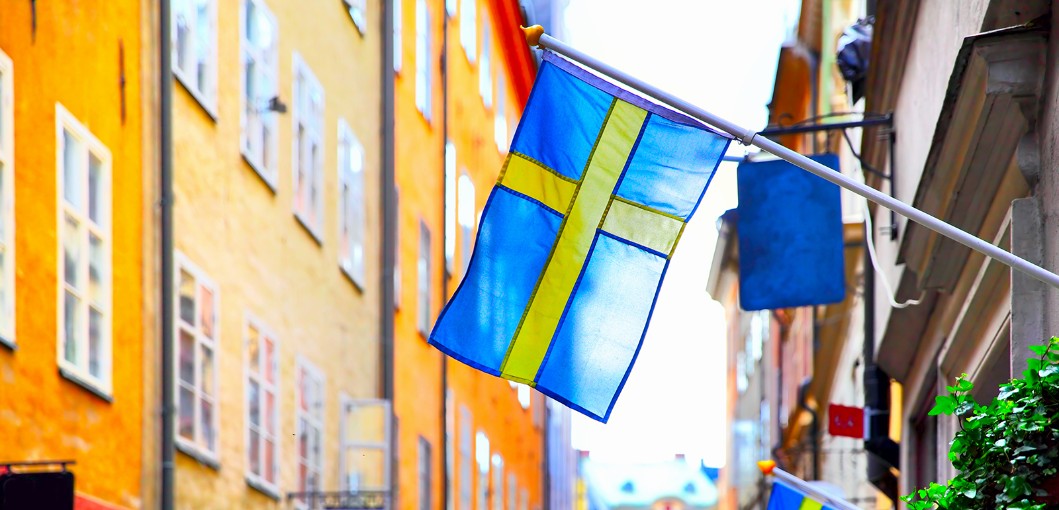 What's most striking is the daring conflict between its obvious contemporary design and Swedish characteristics. The creators have offered maximum space between artworks and features in order to give the visitor a feeling of freedom (so says the owner). Just a stone's throw away from the historic Gamla stan (the old town), it's a comfortable walk to the real heart of Stockholm. The hotel offers me a hybrid, stand-up scooter, but I'm not nearly cool enough, and there's far too much water around for me to accept. I walk. On foot, you cross one of the thousands of thick stone bridges that lace the city, moving towards the Royal Palace, current home to the Swedish Royal Family, and for 150 SEK ($11.8) you can get access to three attractions inside, including the Treasury and Residence. This includes a rather thrilling 100-point audio tour of how everyone met everyone, and did nothing else. Although Sweden's Royal Family doesn't quite boast a history as rich and compelling as some of its nearby neighbours, it is a well-loved monarchy.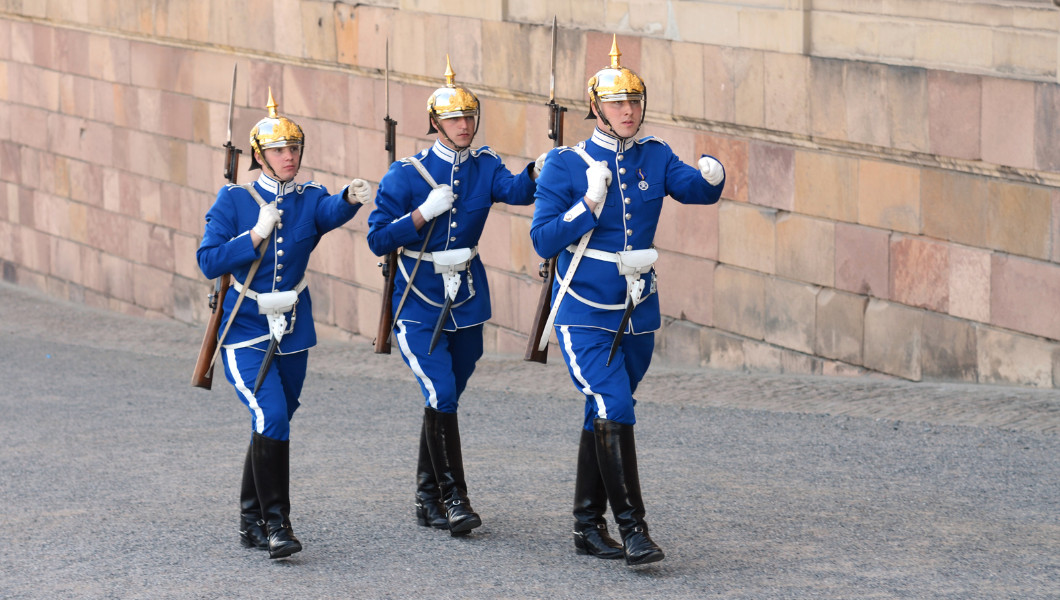 This is in spite of a few shortcomings. And one such shortcoming is the utterly humiliating, yet somehow now charming Vasa disaster. Possibly one of the world's most high-tech ships of its time, King Gustav II Adolf ordered its construction in 1626, as he sought to expand his military efforts against the Polish-Lithuanians. The beautifully crafted Vasa was a headline act for the Swedish Navy, but rather awkwardly sunk just 1,300-metres off shore in Stockholm following a gust of wind. Though most of its brilliantly bronze cannons where salvaged, the rest of the ship was laid to rest. It wasn't until 300 years later that it was rediscovered, and today sits almost in its entirety inside the Vasa Museum, in eye's sight of the Royal Palace. To perch such a PR disaster inside its own museum is what makes Sweden so wonderfully appealing. No other Scandinavian nation has followed Jante Law (cultural rules published in the 1930s that seek to keep Scandinavians as average and humble as possible) with such ease. Planting Vasa in a museum, with its daunting size and demeanour, with placards next to it explaining how it simply fell over is the most Swedish of Swedish shoulder shrugs you can witness. It's what makes them so frustratingly likeable.

Strolling deeper into Old Town, you'll find myriad bakeries and coffee shops, each as unassuming and gloomy as the last – And each and every one is wonderful.
KOOKY SNACKS & MORMOR'S KITCHEN
Strolling deeper into Old Town, you'll find myriad bakeries and coffee shops, each as unassuming and gloomy as the last. But they're wonderful. Keep your hipster designs and young'en hangouts, Stockholm's ancient quarter is rife with wonky framed drawings of chickens, odd-one-out stools and chairs, and aging Swedes serving you the most delicious and devilish baked delights. Firstly, I try kladdkaka, the chocolate cake to rule all chocolate cakes. In fact, chocolate cake doesn't quite do it justice. It's more of a chilled brownie-turned-pie-esque thing. Dense, moist, gooey and utterly moreish. Devour it with fresh cream and thank me later. There's also kanelbulle, a classic cinnamon bun and, before I leave my final station, a chokladbollar for the road – a sugar coated ball of chocolate and oatmeal. Don't judge me.

Shaking off the sweetness in time for tea is the toughest task of my day. I'm left with two choices: the tourist trap Aifur (www.aifur.se) – a cave-like dwelling serving traditional grog and medieval dishes on long wooden benches – or Fem Små Hus – a beautifully quaint and quiet restaurant split into five different scenes – giving it the name 'Five Small Houses' (Fem Små Hus; www.femsmahus.se).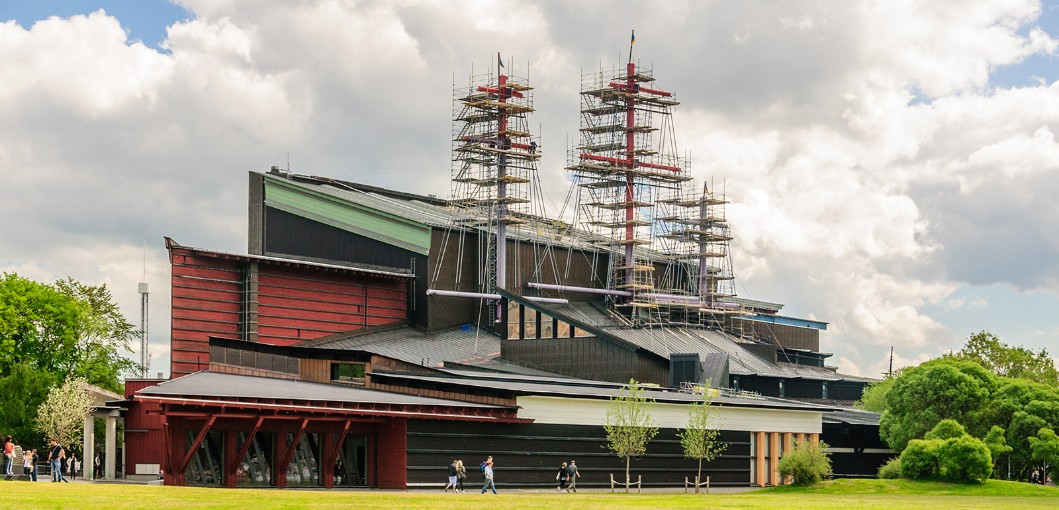 Viking-themed Aifur offers a memorable night for first-time travellers to Sweden. Enter down a chilly stone stairwell and plant your bottom on a temporary bench as you enjoy a clay pot of mead – an old fashioned beverage consisting of alcohol mixed with honey and water. Having previously given your name into the large, fur and helmet wearing Viking at the foot of the steps, you're made aware of your table via a traditional horn that blows the roof off the venue every five or six minutes. Super-Viking then welcomes your arrival with a loud and obnoxious bellow, and current patrons bang their cutlery on the tables as you walk down a second flight of steps and into the banquet. A great way to experience your 15 seconds of fame.

Five Small Houses is everything Aifur isn't. A charming, old-world Swedish home, fitted with heavy curtains and dimly lit candles guiding your through nine multi-layered vaults in five separate set-ups. The stonewall tunnels connect finely carved wooden walls and neatly hung artworks, each a new colour and tone. The menu is a beautifully traditional, with a touch of French class. Herring, pike, salmon, and lobster lead an all-star seafood-heavy menu, complimented by a range of pickled additions and a wonderful wine list.

CHASING THE SUMMER SOLSTICE
If my first day was mine to have, the second is the opposite. It's officially Midsummer and I'm a passenger in a strange new world. Stockholm has become almost post-apocalyptic, and I join thousands at Stockholm Central Station, bound for some distant part of Swedish countryside. For me, it's destination Motala, a beautifully Swedish harbour town south of the capital. Packed with my boxed wine and a basket full of fresh flowers just hours away from meeting their maker (literally), I board a digitally governed, spotless train, rammed full of excitable Swedes.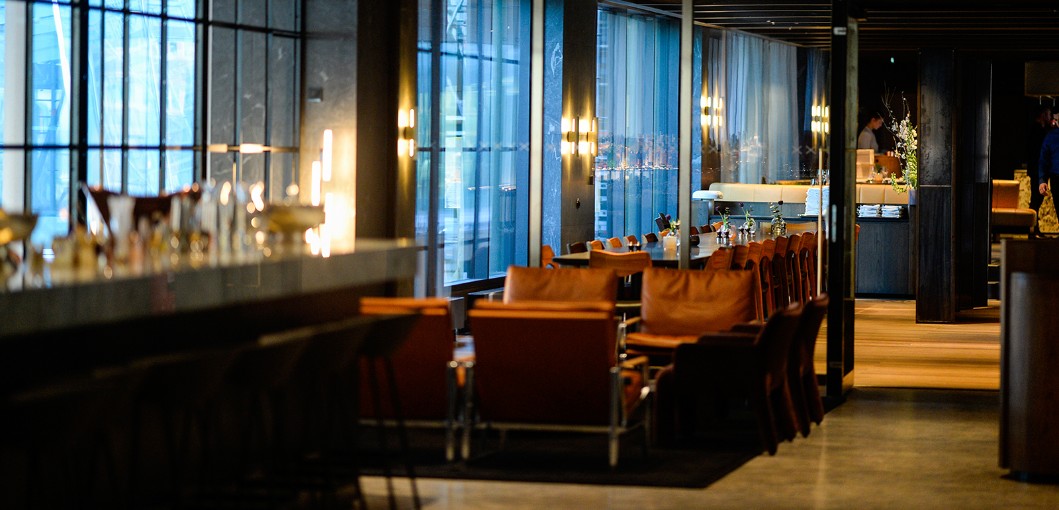 Gliding effortlessly through the dense green forests, I arrive in a town that apparently spends 365 days of the year in the middle of a cyclone. And what was once a handsome British guy holding a bouquet of flowers to greet its hosts has now become some kind of post-modern Picasso.

Hours later I find myself carrying chopped strawberries, racks of meat, ginger beers, heaps of flowers, and potato salads to a flat-roofed country house that perfectly resembles any corner of any IKEA you've ever been in. Its owners are smooth-skinned, white-teethed, thickly haired charmers that can't wait to sit me down and teach me a long list of Swedish songs. The girls of the group spend hours fashioning their flowers into perfectly formed crowns. This is an art form that is not to be taken lightly. Firstly, you risk the wrath of a group of independent Swedish women, and secondly, like me, you run the risk of piercing your temples with a selection of ill-placed thorns, taking you from fun-loving-Midsummer-guest to Passion of the Christ outtake.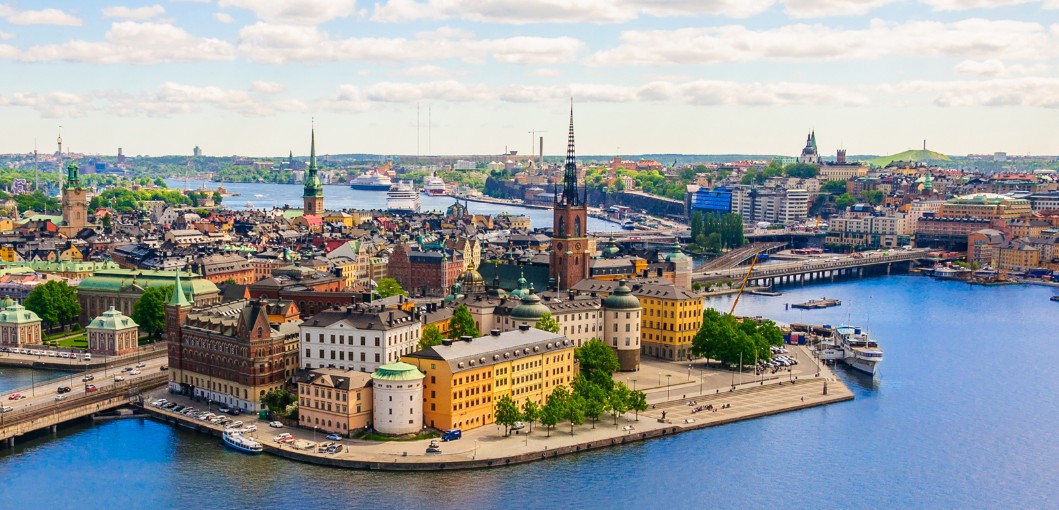 Once the bleeding has stopped and I sit down to dinner I'm greeted by a frozen bottle of schnapps, a maypole, and a list of songs that (apparently) encourage me to dance like a frog and flap like a bird. I oblige. Then it's time to try pickled herrings, cold potatoes and fresh dill dips, which, having tired myself silly as a pasty frog, goes down a treat.

As Midsummer is around the longest day of the year, where the Swedish sun seemingly never sets, the frivolities carry on early into the morning. En route home, girls are supposed to pick seven different types of flower and place them under their pillow, which should bring their future husband to them in a dream. For me, I sleep a heavenly 10 hours after planting my head and counting sheep. Except, instead of sheep it's just me, and I'm a frog.