BREAKFAST
Kangaroo Island doesn't have a massive café scene, but there are few better ways of starting the day than sitting on the deck overlooking the sea or on the beach with some poached free-range eggs, crusty bread and locally grown bacon. The Kangaroo Island Source offers breakfast hampers as part of our catering service, which are ideal for enjoying on the beach or on the balcony.
90 Cape Willoughby Rd., Penneshaw, Kangaroo Island; +61 8 8553 1041; www.kangarooislandsource.com.au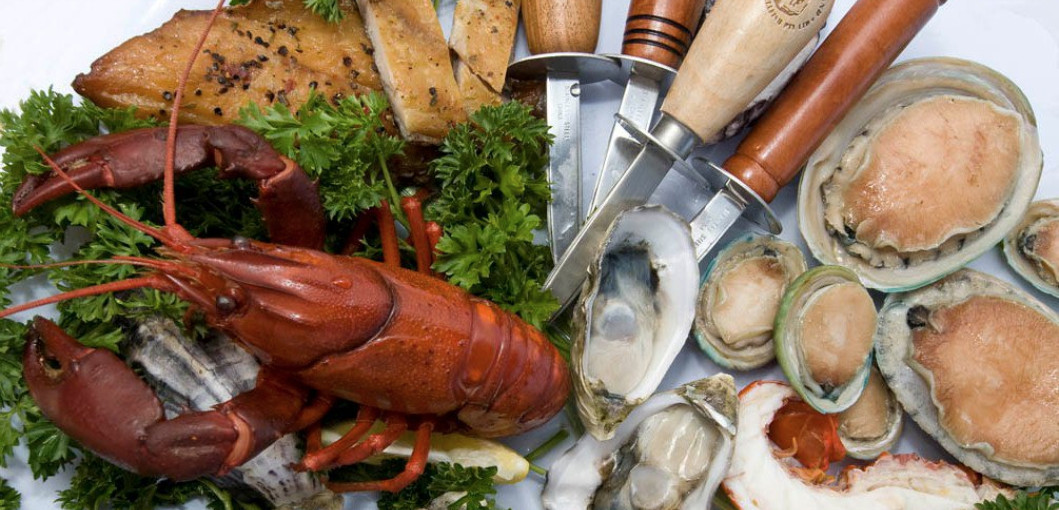 LUNCH
I love going to The Oyster Farm Shop at American River, where you can either eat in the very casual shop or grab a selection of goodies and eat on the wharf across the road. Without doubt, the best oysters in Australia.
Tangara Dr, American River; +61 8 8553 7122; www.facebook.com/OysterFarmShop
DINNER
The Shearing Shed at Snellings beach serves brilliant food and the atmosphere is beautiful – set inside a 150-year-old shearing shed. It's only open part of the year but worth a trip if you're on the island at the right time.
Snellings Beach; +61 8 8559 2236; www.hannafordandsachs.com.au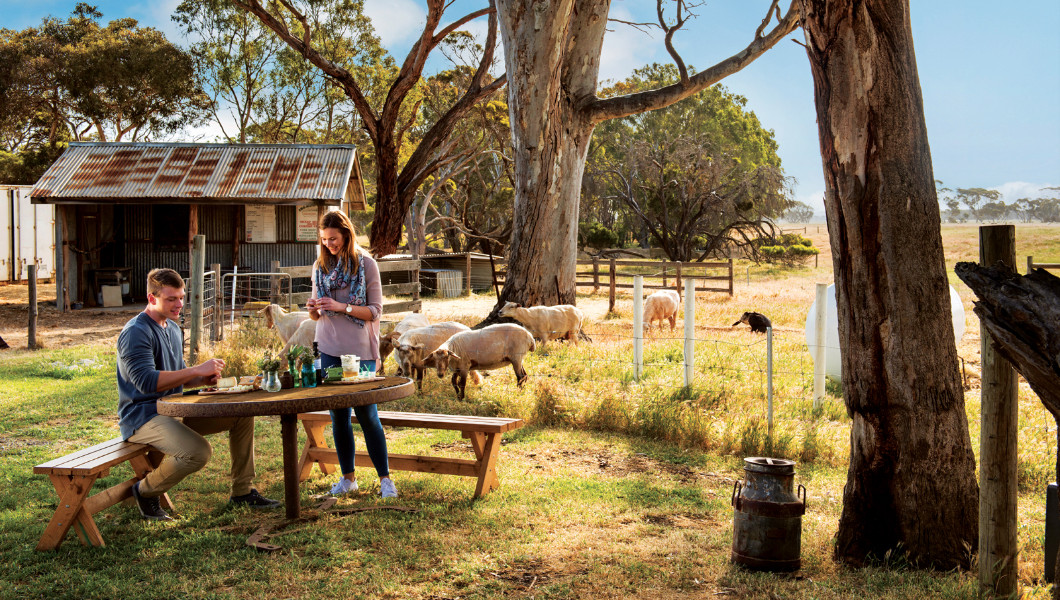 LOCAL FLAVOUR
Island Pure Sheep Dairy doesn't serve meals except for cheese platters etcetera, but offers probably the biggest range of authentic local produce on the island and you can do a tour of the dairy, which is really interesting.
127 Gum Creek Rd., Cygnet River; +61 8 8553 9110; www.islandpure.com.au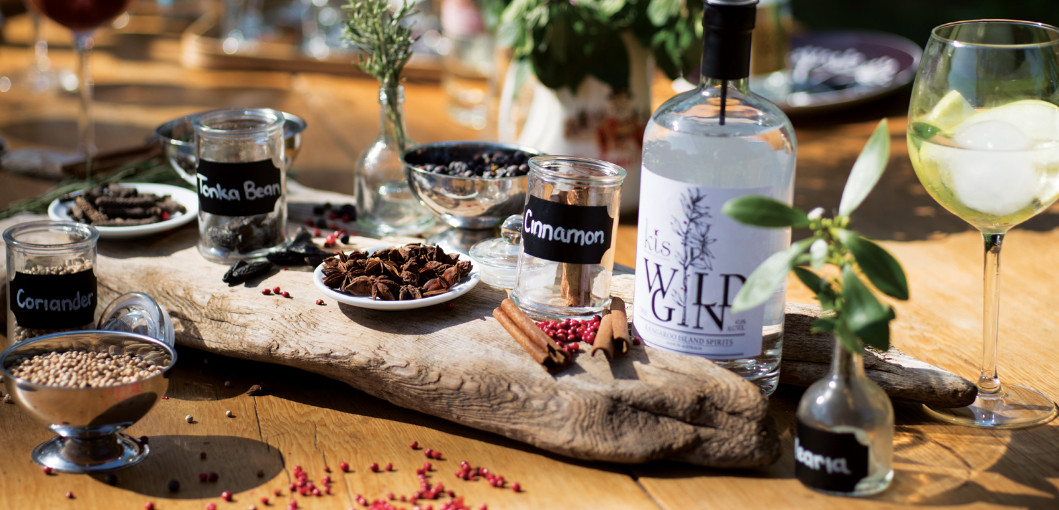 HIP TIPPLES
The Kangaroo Island Spirits gin distillery is such a groovy, award-winning, quirky place with cool staff, and the gins and vodkas made on site are amazing. Sit outside under the trees on a nice warm day or inside for a gin tasting.
856 Playford Hwy, Cygnet River; +61 8 8553 9211; www.kispirits.com.au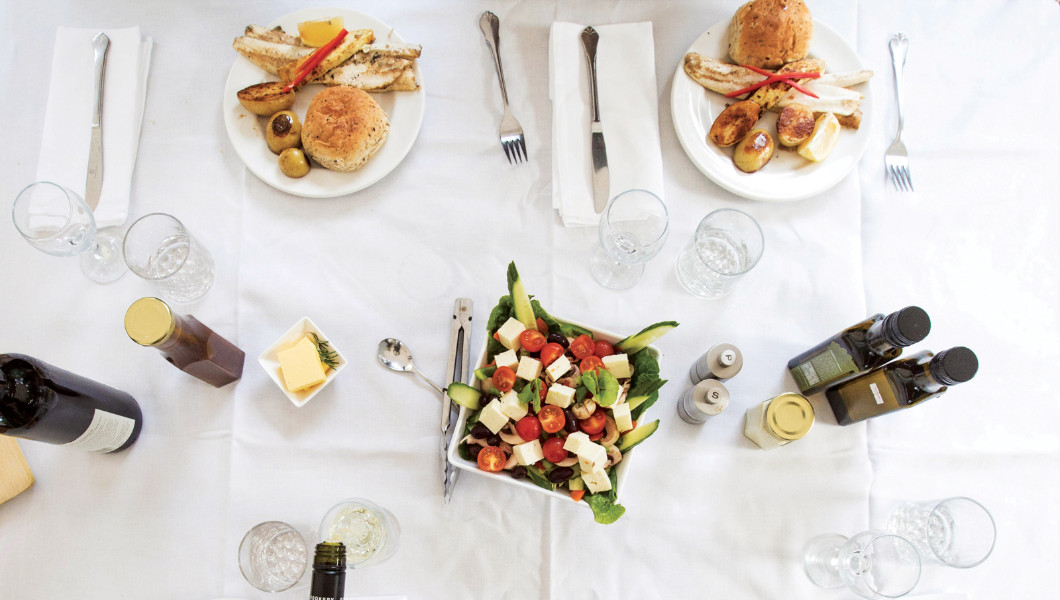 WINE & DINE
Dudley Wines' clifftop Cellar Door has a stunning view and a great atmosphere, and on the first Sunday of each month there is live music. The wine is some of the best on the island and there's a good variety of food on the menu too.
1153 Willoughby Rd., Penneshaw; +61 8 8553 1333; www.dudleywines.com.au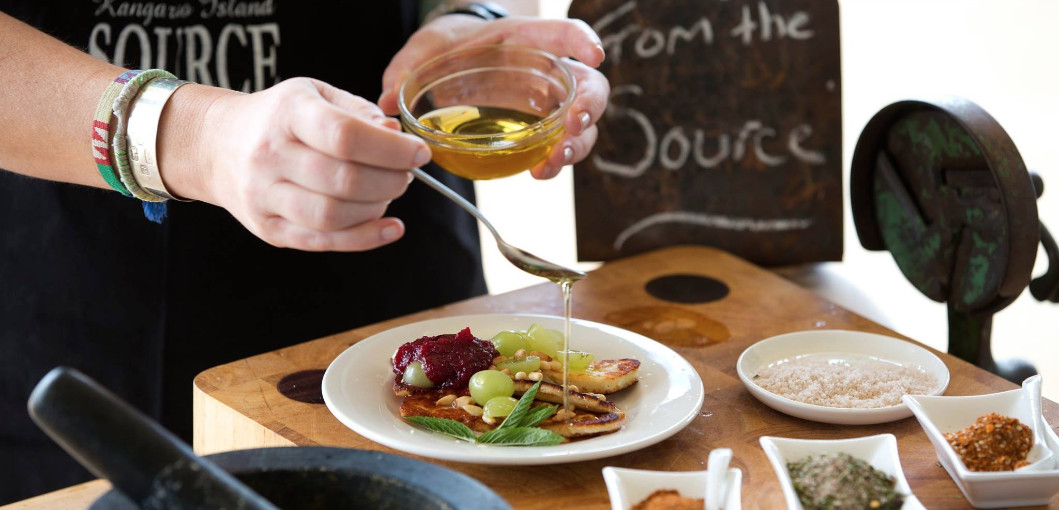 DON'T MISS
Book in a for an amazing experience of cooking with local ingredients at the Kangaroo Island Source cooking school, where you can learn from wonderful chefs and enjoy lunch on the deck with a glass of local wine. The whole business revolves around authentic Kangaroo Island ingredients.