Every little detail within Bleu Blanc by David Myers feels authentic. From the typically European blue wooden door doorway, to the tables and chairs that could have been pulled out of a small kitchen in the south of France. The soft candle light throughout the laid-back restaurant sets the mood, and the custom-made wood fired grill in the open-plan kitchen gives a preview of what is yet to come. David Myers and his team have fine-tuned this restaurant, paying attention to every detail of the design, menu and accompanying wine list to satisfy the palettes of even the most particular diner.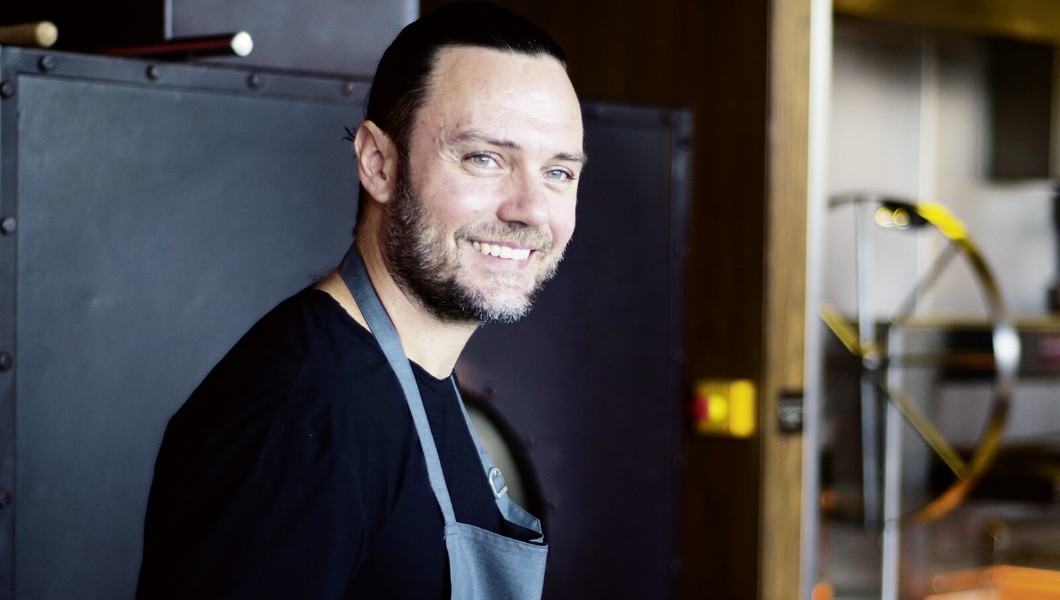 Speaking with the restaurant's executive chef, Alexandre Szkaradkiewicz, he explained that everything was about honouring classic flavours, while enhancing them with new modern techniques. This is evident across the menu, which celebrates classic dishes with a David Myers twist. When ordering I relinquished the decisions to the chef and Alex's selections did not disappoint. We opened proceedings with a range of starters; Sturia caviar with a creamy mashed potato, breaded and served with caviar on top; wagyu tartare served on a potato galette; and finally, foie gras wrapped in kumquat topped with jalapenos.
Every one of the dishes includes a tribute to classic French fare but with some serious reimagination. I have never before sampled French caviar served with potato, steak tartare served on warm potato or foie gras with a seaweed wrap – adding a saltiness with jalapeno to add spice.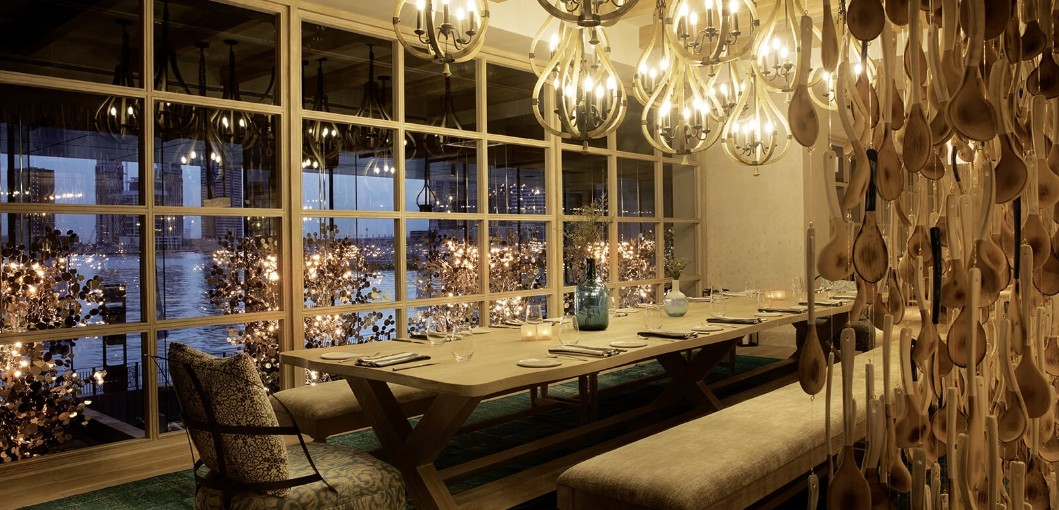 We were then brought the next round of dishes, which consisted of charred octopus with smoked aioli and a celery and apple salad with a champagne vinaigrette, with a delicious freshness. A special mention has to go to the octopus, which was quite spectacular from presentation to taste. It's a dish that is often overcooked and it's fair to say I would return for this dish alone.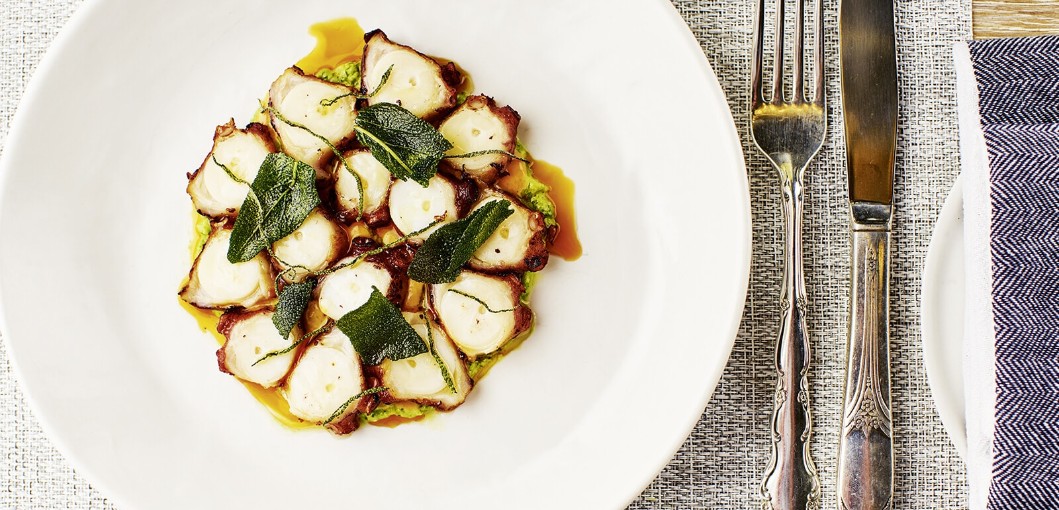 The chef's choice for the main was charred king prawns with herb oil, mac and cheese with black truffle and parmesan and leeks cooked in red wine. The restaurant's kitchen boasts some incredible equipment including a wood-burning grill adding flavours to the meats and seafood. The king prawns are served in the shell to help contain the flavour and moisture till the last second, ensuring the prawns do not become dry while being served. There was also a little kick, with thinly sliced chilis infusing some heat to the dish. The truffle mac and cheese brought a more modern element to the rustic setting with a great balance of flavours between the truffle and parmesan.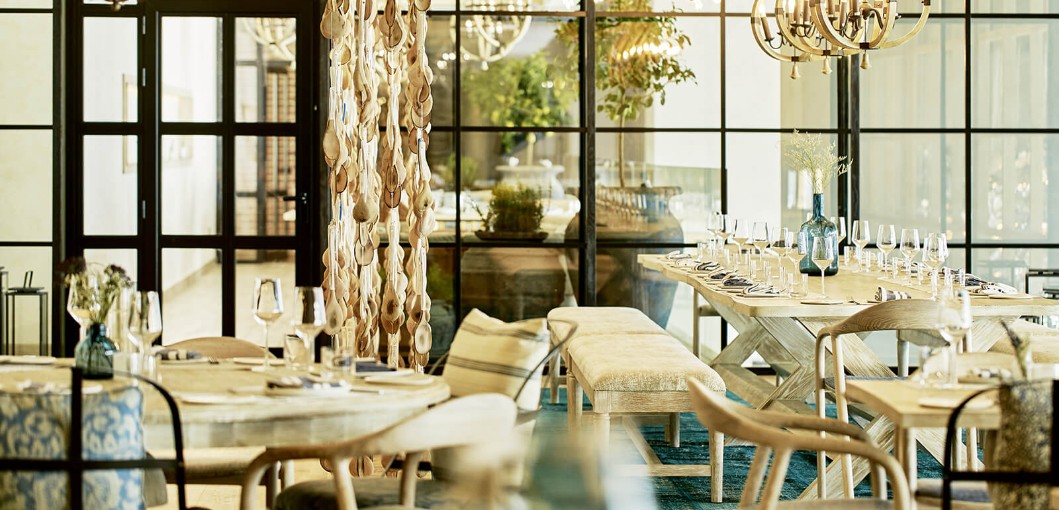 Considering the latter was technically a side dish I would suggest ordering to share as the portion was particularly generous, or alternatively as a main course for one person. I believe the trick with this menu is to order a number of dishes to be shared and enjoyed by the whole table. There are so many flavours, techniques and fascinating combinations occuring on each plate, it would be a shame not to experience as much as you can. You could alternatively visit the restaurant as frequently as possible, which doesn't seem like a hardship.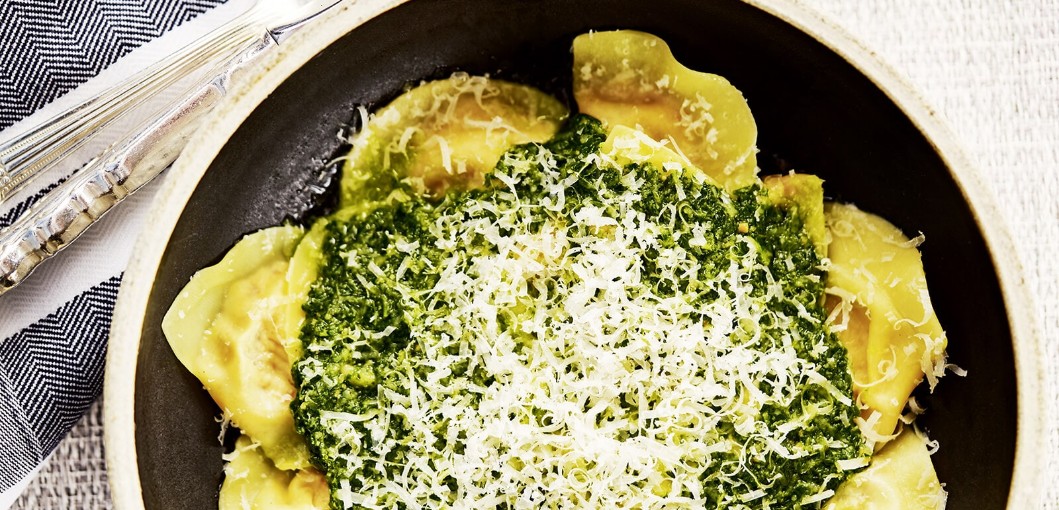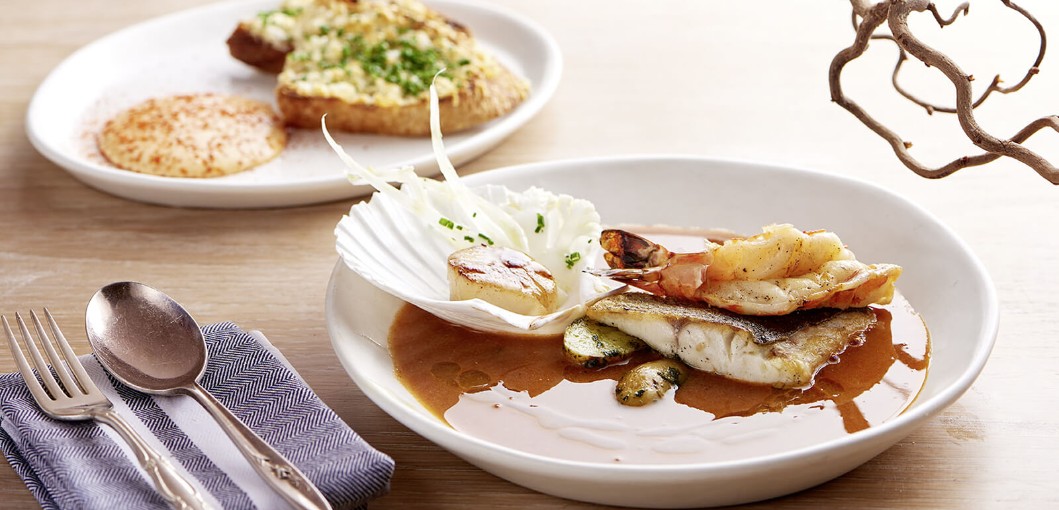 Happy, stuffed and quite content we were almost ready to sound the retreat, but were instead presented with a beautiful baked Alaska. Grand Marnier was added to a pot and set alight at the table before being poured over the dessert. With the flames slowly dying away we were left with a delicious treat served alongside a chocolate tart that was both rich and smooth. I appreciated the swansong – a little theatrical moment leaving you with another element to discuss the next day. I will now make a bold statement and say that this restaurant is among my top three in Dubai, owing to the fantastic food, great atmosphere and true taste of France. Vive la France and vive le David Myers.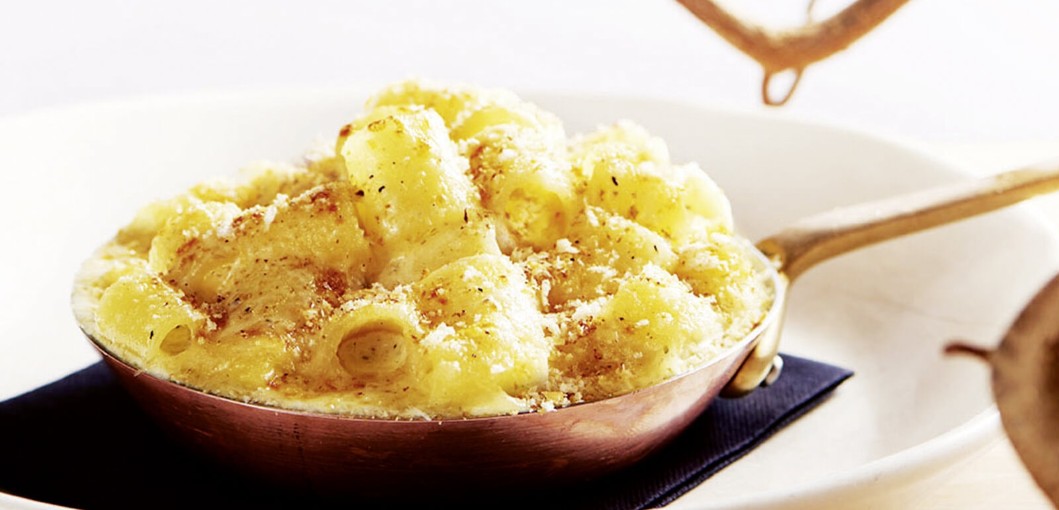 Stay:
What: Bleu Blanc by David Myers
Where: Renaissance Downtown Hotel, Dubai
Tel: +971 4 512 5533