Once considered nearly impossible to visit due to a long-standing civil war and unpredictable violence, Colombia has now opened up to the outside world. An increasingly important South American hub, Bogotá not only has a glittering modern airport, a plethora of new hotels and a strong cultural vibe that brings the best theatre, film and music festivals to the city; additionally, the last decade has seen an astounding boom in the city's dining scene as new restaurants open their doors to residents and travellers eager for more taste experiences. Food festivals, including some of the largest in Latin America, dot the yearly calendar, while Colombian chefs are steadily climbing Latin America's Best Restaurants List.
Nearly eight million people populate the metro area, and these people seriously love to eat. They feast everywhere and on everything, from street food to high-end restaurants. Set on a plateau at 2,640 metres above sea level, Bogotá's crisp weather all year long means that an astonishing variety of fruits and vegetables are grown in the region. Chefs around the city will quickly boast that ingredients in Bogotá are always in season. A visually spectacular array of tropical fruits are on display at markets, including the famous Paloquemao market. Lulo, curuba, feijao, guanabana, granadilla – the names are exotic and the tastes are surprising, refreshing, even addictive. Colombians are experts at turning those fruits into some of the most tantalising juices known to man.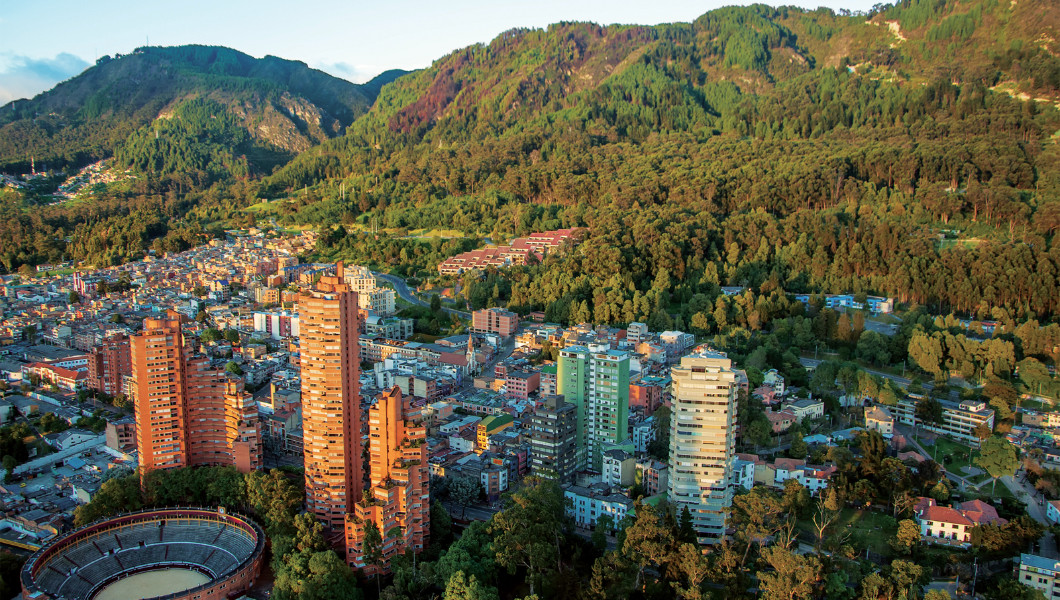 It is true that typical Colombian cuisine is far from gourmet. This is honest farmer's fare, based on corn, potatoes, yucca, pork and beef. Nowhere can that be better illustrated than the popular corrientazo establishments, where a full lunch – soup, salad, main dish (at times with four side dishes), juice and a modest dessert can cost as little as US$2. Diners new to South American cuisine could imagine menus filled with rice and beans, but Colombia is so much more than those staples. More Colombians are travelling around the world and returning home craving what they tasted abroad. This has created a growing demand for restaurants that serve international cuisine, and several of Colombia's top chefs have made their mark bringing French, Asian or Mediterranean food to the capital city.
On the other hand, the most exciting development in the Colombian dining scene is the trend to use local ingredients in ways that have rarely been seen before. Chefs create spectacular gourmet presentations with humble ingredients like cubios (a root vegetable), guatila (chayote) and piacuil (Colombian shellfish), bringing new life to traditional dishes. Foreigners visiting Colombia may find it difficult to believe that these intricate presentations of the freshest ingredients can be so affordable. Talented chefs, inspired by the bounty they find all around them, are moved by a deep sense of passion to work hard and be part of the country's turnaround – all of which creates a truly 100 percent Colombian dining experience that is waiting to be discovered.
---
Five must-book tables in Colombia's capital: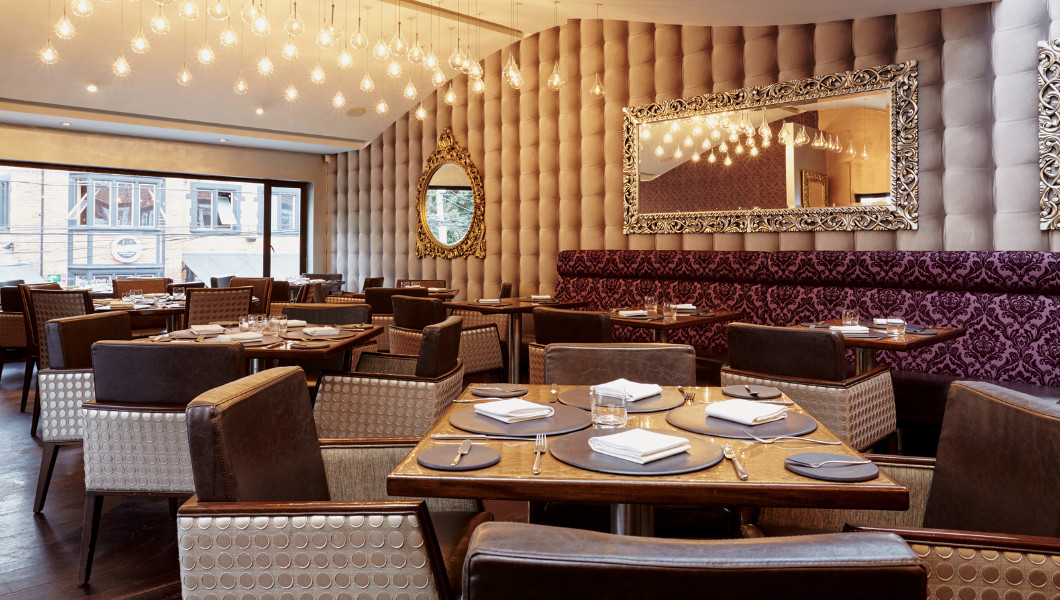 Criterión
Colombia's beloved culinary brothers, Jorge and Mark Rausch, have been on the Latin America's 50 Best Restaurants list since the prestigious rating debuted. In 2015 they moved up the list to number 18, their popularity reaching new heights when Jorge formed part of the Master Chef Colombia team. Criterión's location in Zona G puts this duo in one of the hottest restaurant areas with some of the top dining establishments. Their ever-changing menu is based on French cuisine with a few Latin touches. Hidden among foie gras, gigot d'agneau and bouillabaisse on their menu, they include typical Colombian dishes like the famous posta negra cartagenera, a braised short rib with tamarind and panela (raw sugar), while Criterión's desserts give tropical fruits a new meaning in life – guanabana sorbet, coconut mousse with arequipe cream, or cuajada (fresh cheese) with melao and guava sauce.
Calle 69A #5-75
+57 1 310 1377
www.hermanosrausch.com/criterion
Harry Sasson
One of the first celebrity Colombian chefs, Harry Sasson came onto the scene in the mid-1990s to lead the fine-dining boom in Bogotá. His restaurant, set in a national heritage mansion with a tudor look, is not far from Zona G, the gastronomic centre of the city, and is where heads of state and national and international artists go for unforgettable meals. With Asian touches and Colombian ingredients, you'll find dishes done on a Japanese robata grill as well as salads with hearts of palm from Putumayo, in the south of the country. From the elegant indoor dining to the bright and airy modern atrium outside, Sasson knows how to set the scene for an exceptional meal. Upstairs, high ceilings drip with elegant chandeliers and sofas are grouped for intimate conversation over cocktails. The chef's table, tucked away behind a private room, promises a tasting experience to remember. Unsurprisingly, Harry Sasson is number 24 on Latin America's 50 Best Restaurants list.
Carrera 9 #75-70
+57 1 347 7155
www.harrysasson.com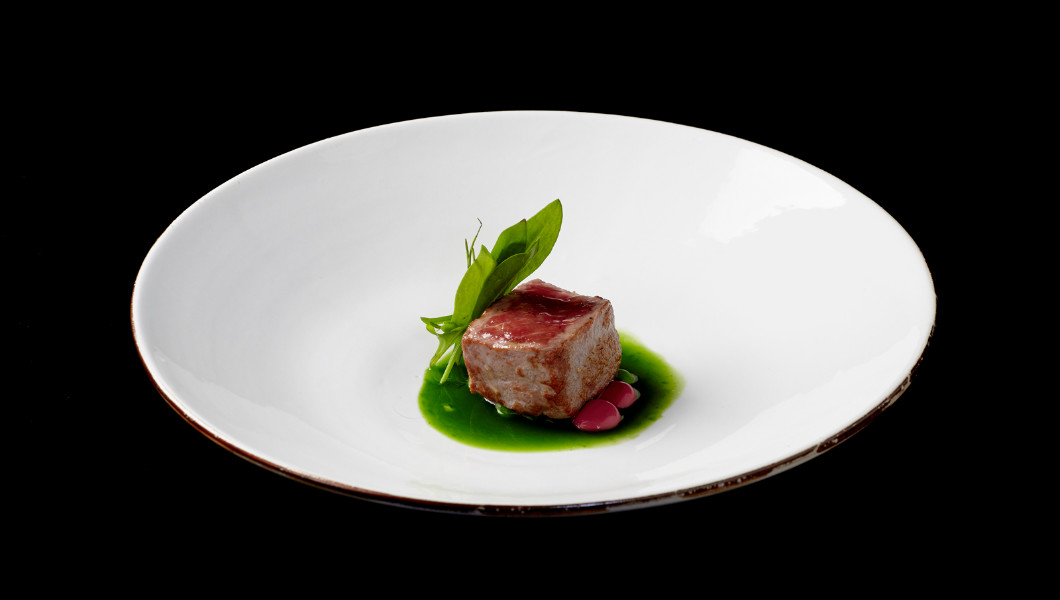 LEO
Colombia's regional cuisines shine at LEO. The country's most famous female chef, Leonor Espinosa, brings international attention to ingredients such as corozo and yacón (snails and fried ants – a Colombian delicacy). Her artistic creations in sophisticated surroundings in the heart of Bogotá's downtown financial district have put her in the limelight; last year, LEO was at number 33 on Latin America's 50 Best Restaurants list. Although some chefs reached fame by expanding beyond Colombia's borders for inspiration, Espinosa sticks to Colombian cuisine from little-known regions of the country. Heart in hand, she reaches out through her Leo Espinosa Foundation to work with small rural communities around the country to identify and publicise culinary traditions that are forgotten or ignored. Using rare ingredients and methods, and combining a love of discovery with a sense of social well-being, even the coffee will make you feel good; the wild beans are sourced from a rural Afro-Colombian community that has been affected by unrest and violence.
Calle 27B #6-75
+57 1 283 8659
www.restauranteleo.com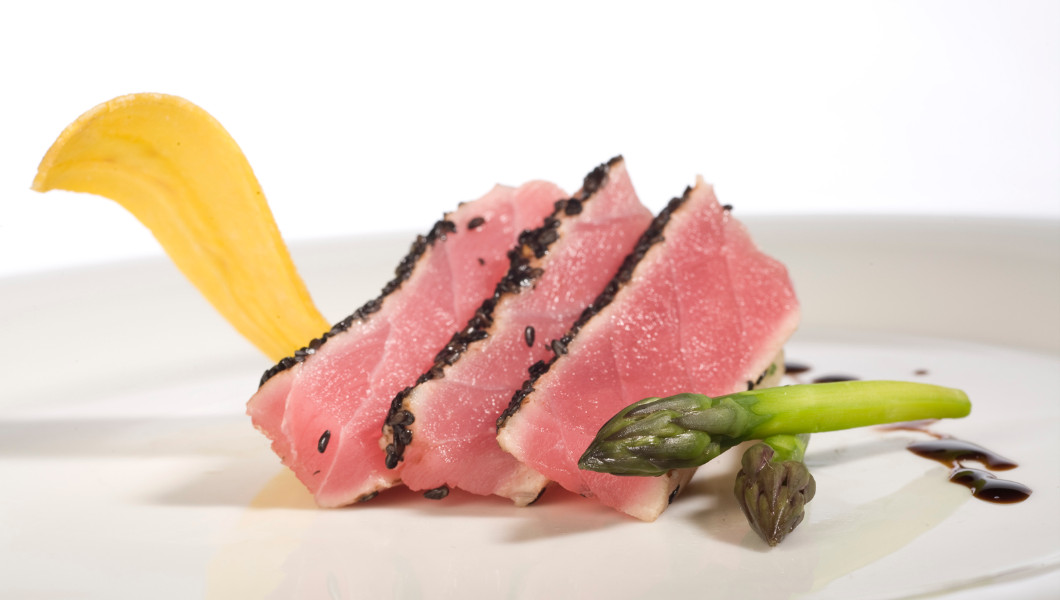 Matiz
While Matiz tends to fly under the radar, it's one of the hidden jewels in Bogotá's dining scene. A refined and understated restaurant set in an ivy-covered restored house near the posh Parque de la 93, Matiz is based on Mediterranean roots. Chefs from around the world have taken their turn at the stove, each bringing a different air to the restaurant. Presently, Catalan Arnau Barenys incorporates French and Catalan traditions so don't be surprised to see Spanish dishes antull and fideuá, and oven-roasted octopus on the menu. The succulent Segovia roasted pork (cochinillo) takes the day, though. Go for the full tasting menu, both reasonably priced and fantastically executed. Attentive waiters and wine service – some of the most respected sommeliers in the country work here – mark the difference in a city that can struggle to provide satisfying service.
Calle 95 #11A-17
+57 1 520 2003
www.matizrestaurante.com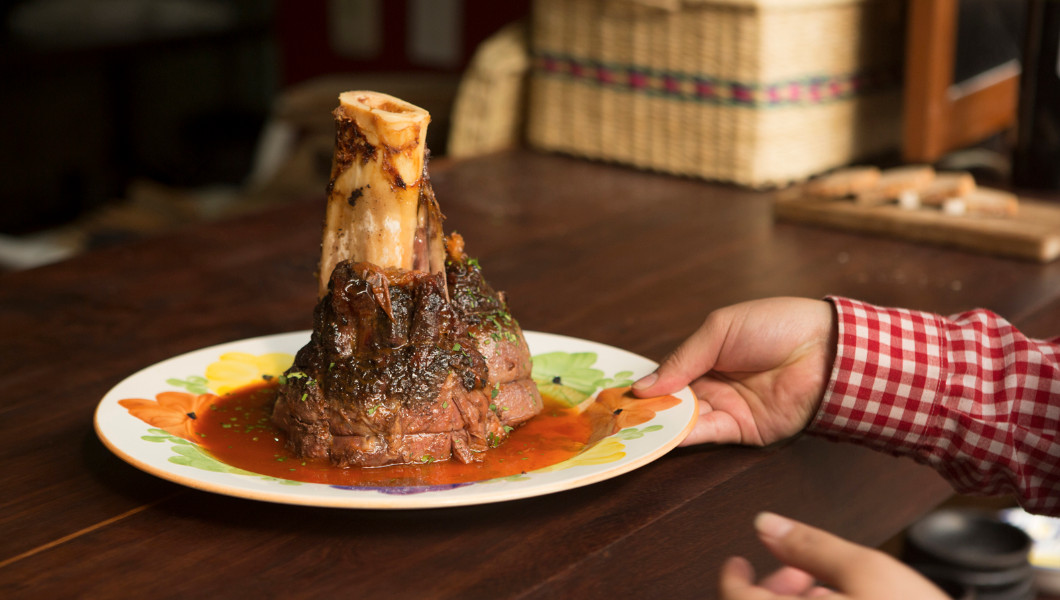 Tábula
At Tábula they've set aside the white tablecloths and brought on the flavour. A quick glance at the cavernous dining hall will tell you something is different here. Abundant natural light falls on the vertical garden along the back wall, and timber to feed the wood-fired oven is stacked beside the kitchen. Artisan ceramic plates complete the picture of homeliness and warmth. Long, rustic wood tables give the restaurant its name and let you in on the fact that the dishes are designed to share. Colombia's rich biodiversity and traditions are the inspiration for chef Tomás Rueda, part poet and part rebel rock star, who is passionate about ensuring fair prices for the farmers that supply the kitchen. His time working in Barcelona has marked the menu with a clear Mediterranean disposition, but Colombia is ever-present in ingredients and dishes such as papa criolla (local potatoes), lulo (naranjilla) and sobrebarriga con hogao. This chef's respect – even reverence – for local ingredients earns him the acclaim of fellow chefs, national food writers, and a wide and faithful clientele.
Calle 29 bis #5-90
+57 1 287 7228
www.elorigendelacomida.co/tabula-restaurantes-bogota