Cleverly capitalising on the growing movement to 'eat clean', Four Seasons Resort Dubai at Jumeirah Beach has launched a new plant-based menu called Folia, developed by Chef Matthew Kenney and KBW Ventures, founded by HRH Prince Khaled bin Alwaleed bin Talal Al Saud. Following a successful presentation at Four Seasons Hotel Bahrain and Four Seasons Los Angeles at Beverly Hills, Folia premieres for the first time in the UAE in a beautiful purpose-built dedicated garden oasis at Four Seasons Resort Dubai at Jumeirah Beach.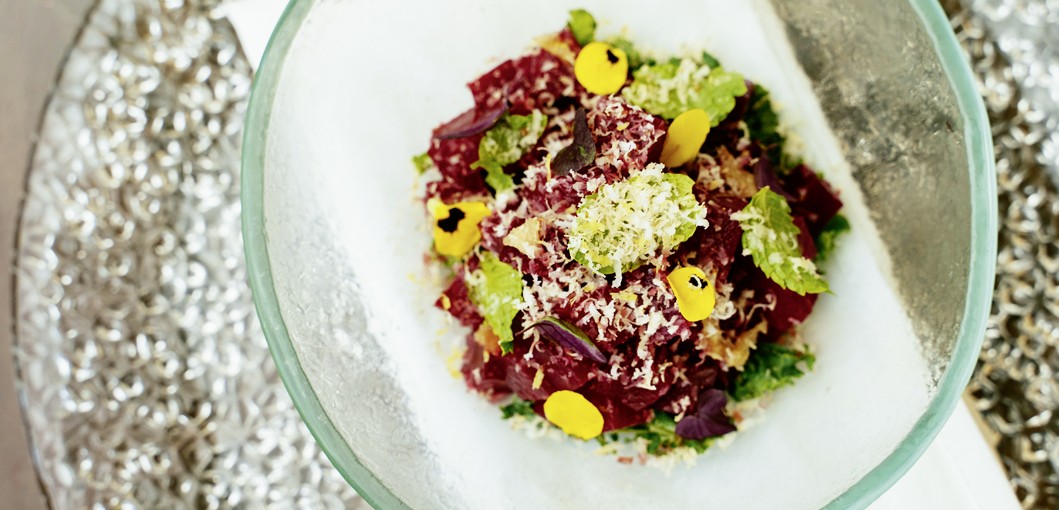 Meaning 'from the leaves' in Latin, Folia's standalone plant-based menu includes starters, entrees and desserts, designed for the health-driven traveller. Innovative, flavour-filled dishes include beetroot poke marinated in ponzu lime broth, dukkah avocado with spicy greens, preserved lemon and tomato jam, divine green herb tacos filled with roasted squash and king oyster barbacoa, and Folia's signature cacio 
e pepe kelp noodles with creamy cashew pepper sauce. With all eyes on living a healthier lifestyle at the turn of the new year, Folia promises to deliver a conscious, taste-driven menu with excellent green credentials.