Dubai's food scene is nothing if not experimental, with different restaurants opening flaunting different cuisines almost daily. This month's eaterie of note is AKA, an immersive Japanese lounge at Palm Jumeirah's newest food and leisure destination, The Pointe. The vision of Orzu Hospitality, one of the leading F&B operators in the Emirates, AKA goes beyond simply offering somewhere to eat, instead taking guests on a somewhat more eclectic dining adventure with entertainment and various theatrical surprises.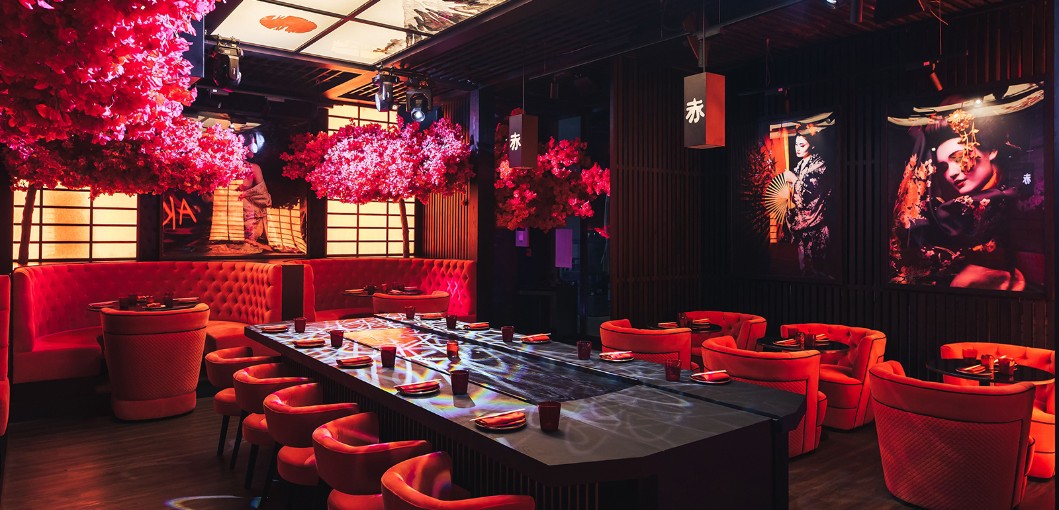 Dripping in red velvet, the interiors are dark, dramatic and all Cyber-punk, with booths flanking the dining space creating quiet, secretive corners for after dark whispers over dinner. Swathes of beautiful red flowers that tumble from the ceiling, also bring a sense of the outdoors in.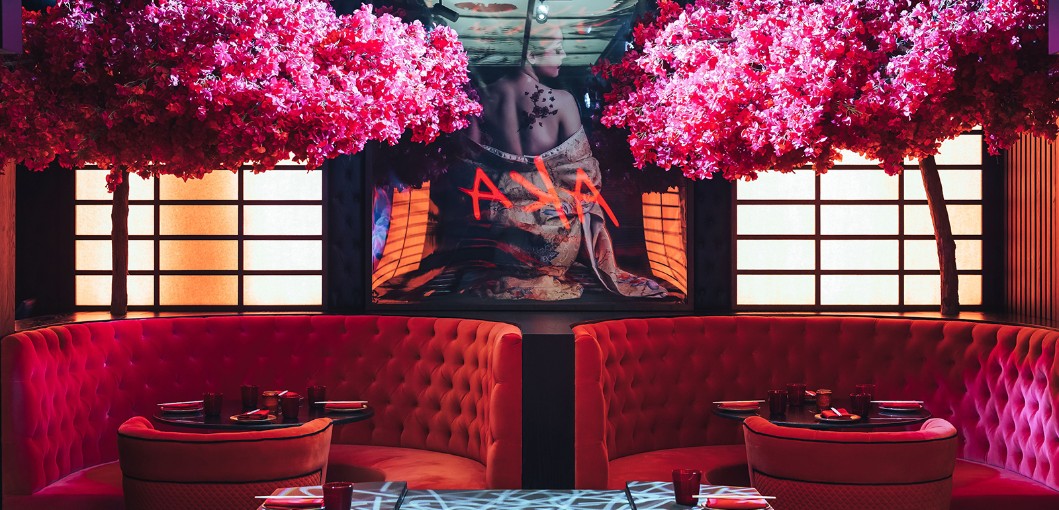 Soaked in an atmosphere filled with suspense, the menu is equally evocative, with an Asian-inspired lounge menu of sharing plates riding high on a bold fusion of traditional flavours and contemporary presentation. Dishes such as the ceviche seabass and the sashimi platter of salmon, smoked eel and uni let Asian flavours literally explode on the tongue, while the miso black cod, served with a wasabi sauce, sakura, lime and yuzu daikon promises to win any popularity contests. Drinks-wise, the barman will rustle you up a Sakura Old Fashioned for the traditionalist in you, or try the Nashi Pear Coup for something a little more chi chi.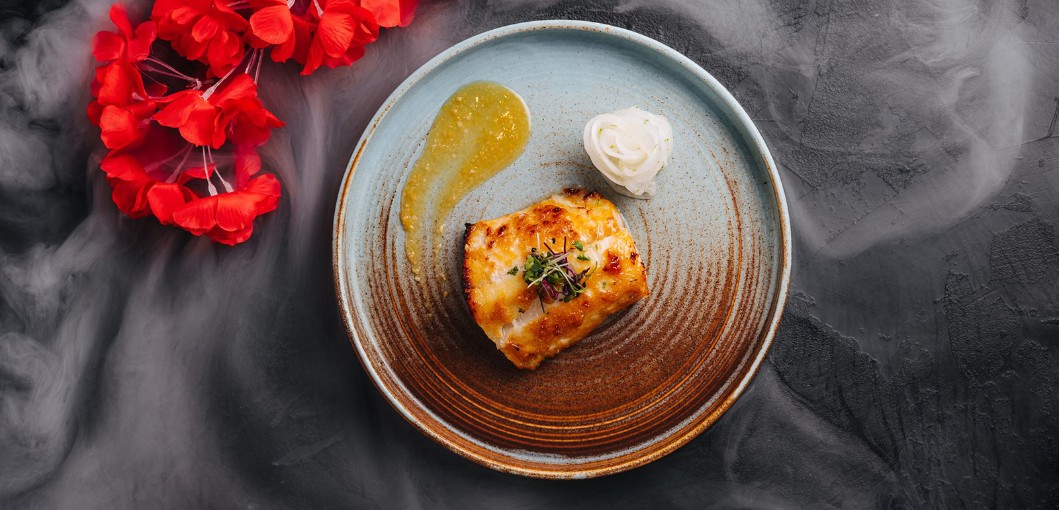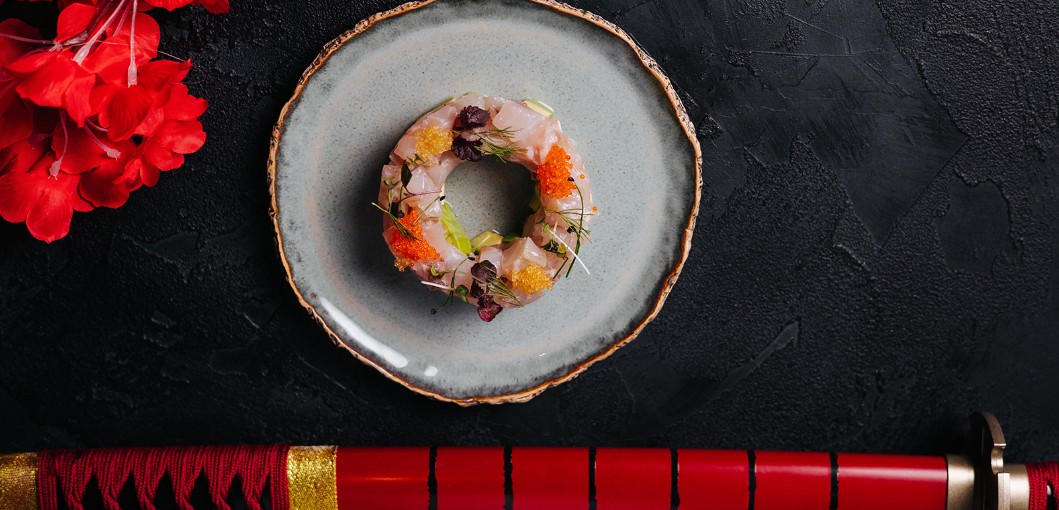 Exclusive shows are lined up curated by pioneering entertainment artists, each know for pushing boundaries, whilst drawing on contemporary references, from Bladerunner to a touch of Madame Butterfly. Dinner and a show done Dubai-style...