It is no longer enough to offer five-star rooms or boast the skills of a starchitect. In a bid to offer something more, hotels are now employing art in a much bigger way, converting their properties into cultural landmarks. As such, the lobby has been employed as a social/gallery space, meaning guests can essentially lobby-hop around the biggest hotels in the city and see enough art to fill a museum. Below are five hotels that we feel have mastered it.
---
Pera Palace Hotel, Istanbul
This hotel, which is now operated by Jumeirah, has a great literary and film history behind it, having hosted the likes of Ernest Hemingway, Agatha Christie and Alfred Hitchcock. Agatha Christie apparently penned Murder on the Orient Express during her stays at the hotel, and, in 1981, the hotel received 'museum-hotel' status after Room 101 was converted into the Ataturk Museum.

Generally considered the founder of modern-day Turkey, Ataturk first stayed at Pera Palace in 1917 and chose Room 101 every time he came back. Today, the room remains relatively untouched, with everything from the room's décor to its carpets dating back to the early 20th century. It's a great place to gain a sense of modern Turkish history.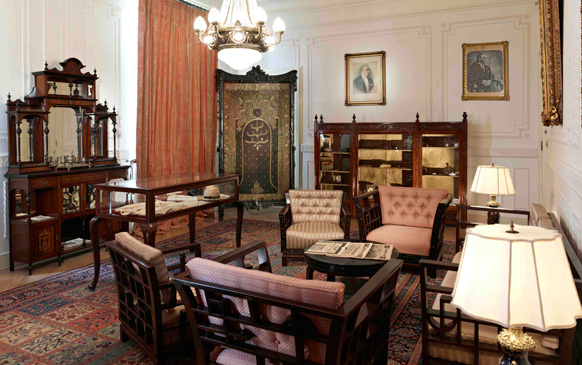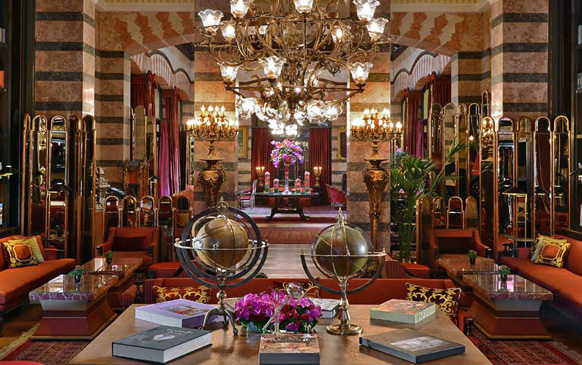 ---
The Villa by Barton G, Miami Beach
This is the former residence of late fashion designer Gianni Versace, who bought the property in 1992 and lived there until his death. The Villa boasts 10 suites including the Villa Suite, which was the designer's former bedroom. All the rooms boast overly ornate furniture, garishly decorated walls and expertly frescoed ceilings, so the effect can be quite full on – but you'd expect nothing less from a fashion designer's abode. There's even a mosaic pool lined in 24-carat gold. Because the hotel has essentially left most things untouched, a stay here essentially means sleeping in a Gianni Versace museum.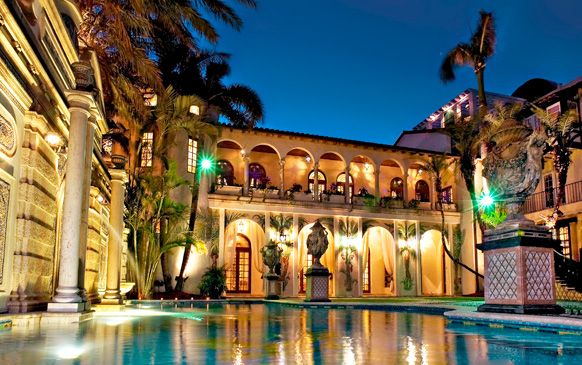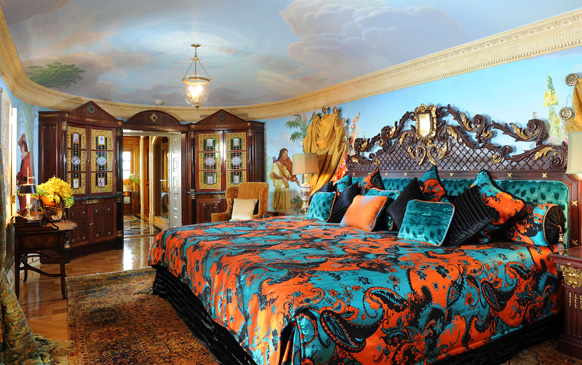 ---
Hotel Pulitzer, Amsterdam
Another hotel that has an inbuilt exhibition space is Hotel Pulitzer Amsterdam, which boasts an art gallery in its garden. The exhibition is divided into four periods according to the seasons, and is free to visit at any time of day. The hotel is also spread across 25 restored merchant houses from the 17th and 18th century, which have minimal modifications to their shells – making them museums in themselves.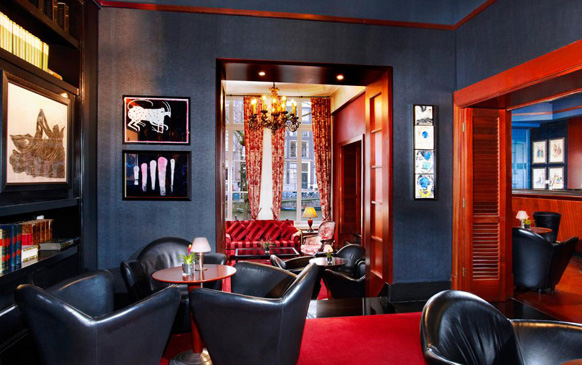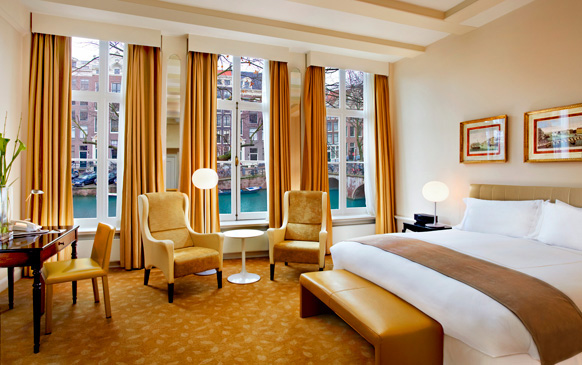 ---
Mandarin Oriental Pudong, Shanghai
The hotel's art collection is curated by Shanghai's renowned Art Front Gallery. The collection of 4,000 original artworks can be found in the public spaces and in the guestrooms, comprising the work of some 50 artists, including 18 contemporary artists from China. Over 3,500 of the works are bespoke commissions for the hotel.

One of the better-known pieces stretches across the entire back wall of the lobby, a forest scene constructed from almost 72,000 glass tiles – interestingly, it's a re-creation of the painting 'Sound of Wind' by local artist Miao Tong. Additionally, there is a 'making-of' hyperlapse video on the hotel's YouTube channel worth checking out.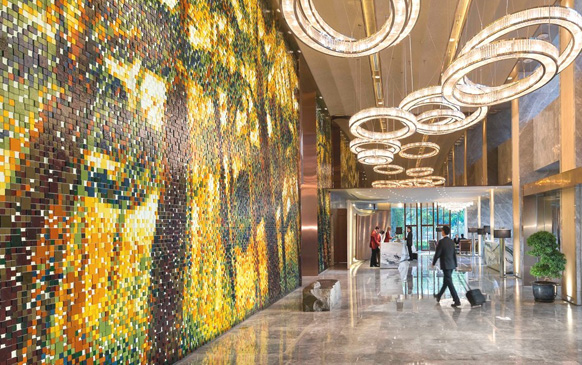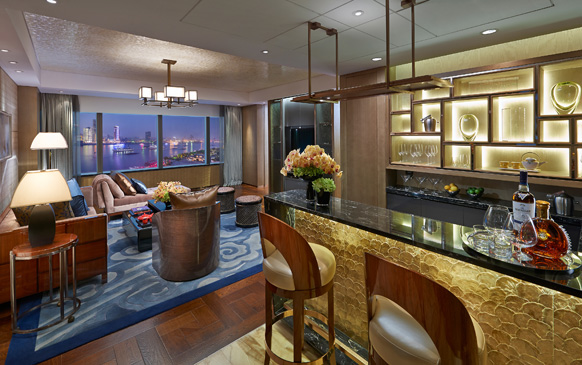 ---
Gramercy Park Hotel, New York City
A modern Gothic-style establishment where you'll find art in all the hotel rooms and public spaces, including work from the likes of Warhol, Picasso and Damien Hirst. The hotel operates like a museum in the sense that the exhibited art is ever-changing, so guests get to see different works of art each time they check in.