Located in JA Oasis Beach Tower in the heart of Dubai's Jumeirah Beach Walk is the newly-opened Phoenicia restaurant by Greg Malouf, the 'master of modern Middle Eastern cuisine'. Paying tribute to the ancient Mediterranean civilization that originated in West Lebanon consulting chef Greg was championed with creating a menu that honoured the past, whilst fusing it with subtle, modern twists. With Malouf's maxim, "Culinary perfection for a thousand and one plates", I have an inkling that I won't be going home hungry…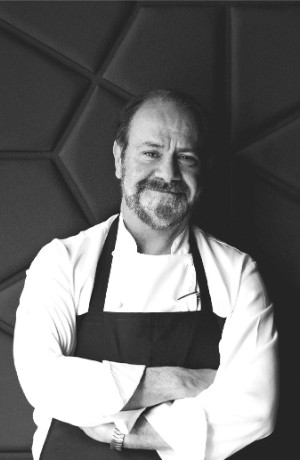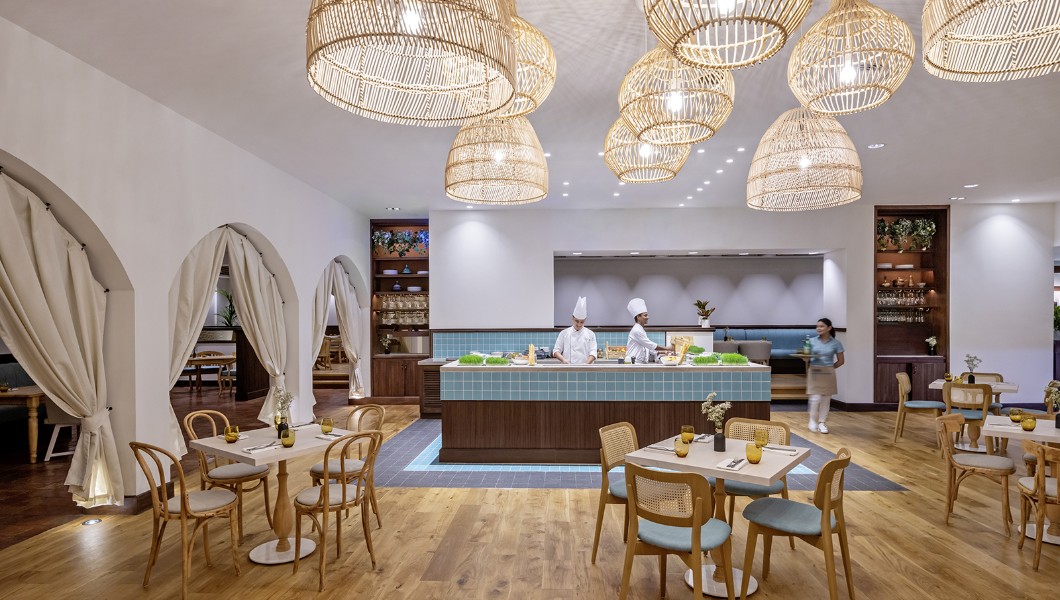 Upon entering the restaurant you get a real sense of the ocean with white stone walls blending in with a light blue, and tonal woods that conjure up notions of the sea routes once taken by the Phoenicians. With a number of hand-woven baskets peppered throughout the restaurant, some even being used as lampshades, the Phoenician's sea-faring culture is referenced throughout, and looking at the menu, I realise it filters right down to Malouf's dishes, too.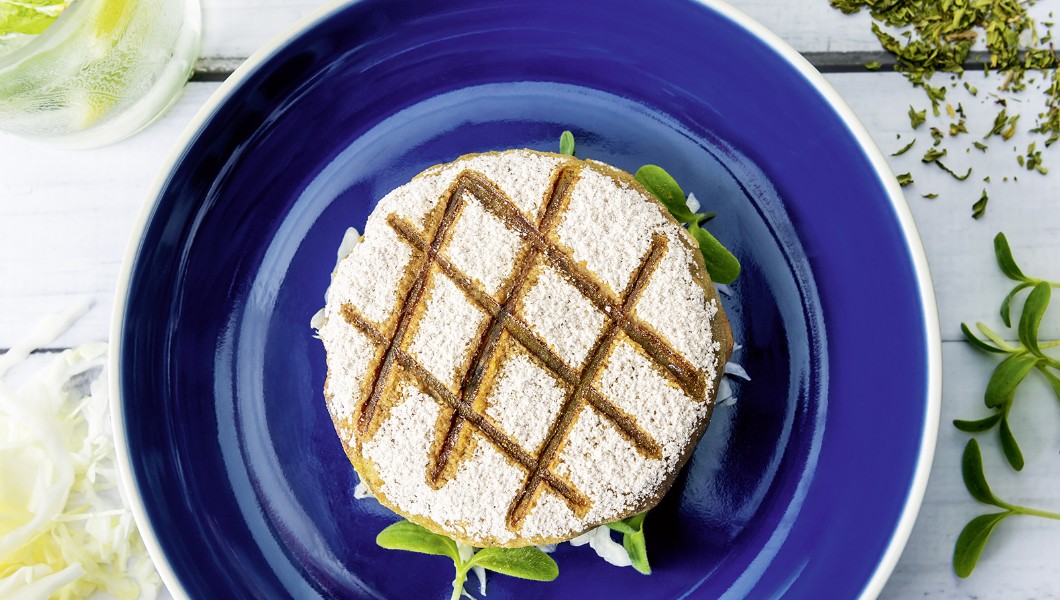 The layout of the restaurant is open-plan for the most part, with a significant section offering views of the grill, allowing guests to watch the chefs at work as they prepare your feast. However, I elect for a more intimate table in a small alcove, so I can sit back and survey the restaurant in relative privacy.
Our waiter Hussain has done his prep work, liaising with the chef ahead of our visit to provide us with recommendations direct from the horse's mouth, as the saying goes. We start with roasted gulf prawns, served with a green harissa sauce, fried livers and marinated olives with Greek cheese. The prawns are served butterflied making less mess for myself and my guest, and are complemented by a light side salad that cuts through the spice of the harissa perfectly. The fried chicken livers are exceptional and feel like a real treat. Fried in Za'atar crumbs and garnished with a tahini-yoghurt sauce they are a perfect blend of traditional flavours balanced and refined to create
a well-rounded dish that tastes truly exceptional.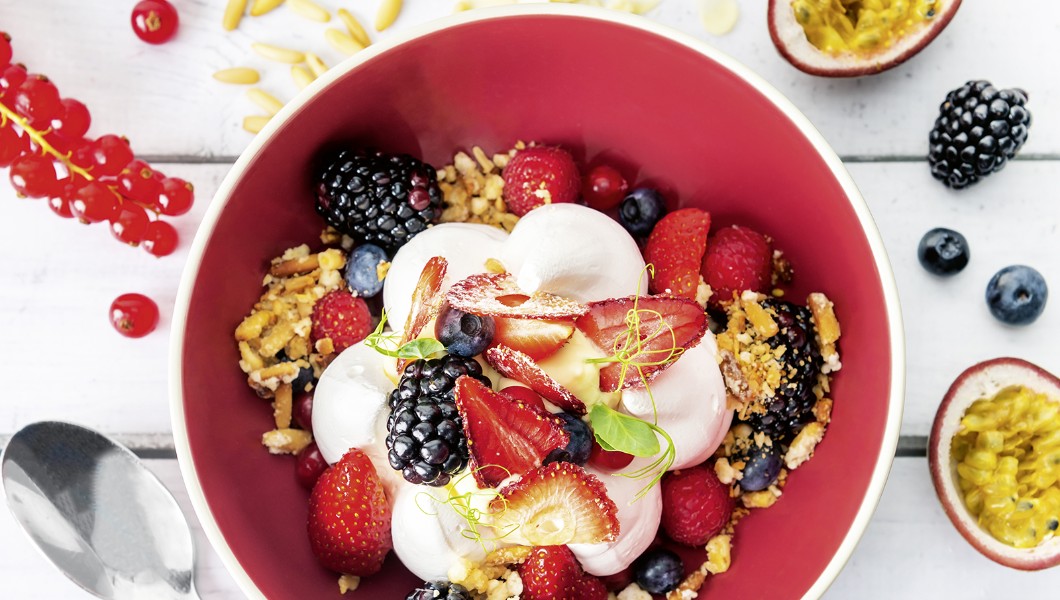 When it is time for the mains, we have an amusing debate with the restaurant manager and Hussain over which chicken dish they think we should try next, eventually choosing us Musakhan, as well as sea bass sayadeeya. The Musakhan is 
a traditional chicken dish baked in souj bread with caramelised onions, sumac, pine nuts, and served with labneh dusted with chilli pepper. The bread is thin and crispy, and the perfect casing for combining all the flavours. A fusion of traditional flavours with a modern twist, I would highly recommend trying it. The sea bass comes roasted in cumin and lemon, and is cooked so perfectly the fish literally flakes before my eyes. Served with cinnamon rice, not too dissimilar to a risotto, and fried with onions, the dish is a genius blend of flavours that work coherently together, whilst never over-powering the delicate taste of the fish.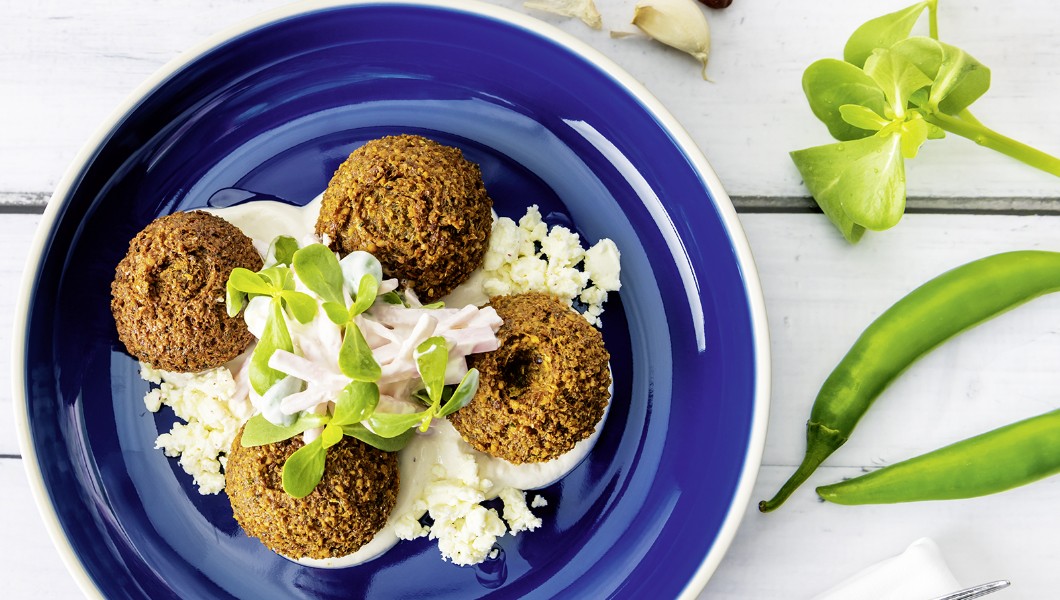 The star of the show is the dessert, however – a Baklava ice cream sandwich, served with poached Williams pear with 
a Jasmine flavour. The pears are full of punch, reducing some sweetness from the jasmine, while a honey ice-cream filling between layers of almond filo, blends it all together 
to stunning effect.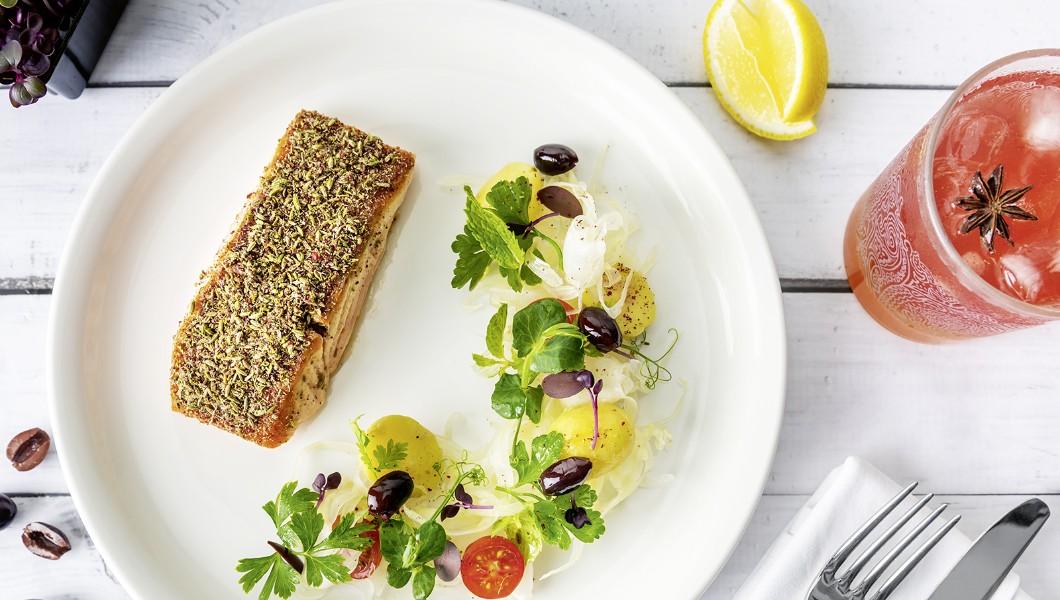 Relaxing with a Turkish coffee afterwards, I really take stock of how laid-back the ambience of the restaurant is – the vibe is informal, allowing diners to relax into their surroundings and enjoy the food all the more. The staff are also incredible and certainly make an evening here an educational and 
vibrant affair.
Phoenicia really adds something fresh and exciting to the current restaurant scene on JBR Walk, and Malouf certainly knows how to ramp up his prowess when cooking his beloved Middle Eastern cuisine. And while JBR Walk is the perfect setting for both tourists and residents, with Phoenicia slightly hidden away in JA Oasis Beach Tower, it makes the restaurant feel like an insider secret you're not necessarily willing to share. Would 
I come back? Yes, in a heartbeat… There's still a chicken tawouk dish with my name on it, after all.
Stay:
What: Phoenicia Restaurant
Where: JA Oasis Beach Tower, The Walk, Dubai
Tel: + 971 4 315 4444