With rustic charm and cuisine that pays homage to its Persian roots, Shabestan, with views over Dubai's glittering waterway and with, what I discover, a host of 
hidden surprises. There is something special about this part of old Dubai and the Creek district, it conjures up memories of seafarers trading gold, spices and fresh catches from the Arabian waters, 
with wooden dhow boats peppered along the banks.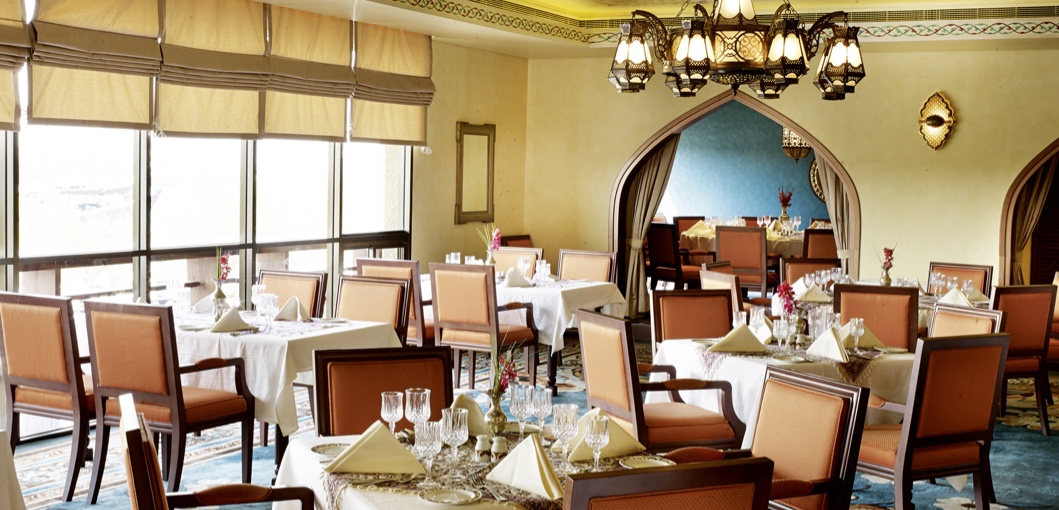 A chef makes bread in a clay oven creating the most wonderful aroma that adds to the authentic ambience of the restaurant.
Radisson Blu Hotel, Dubai Deira Creek is the perfect starting point from which to explore this historical and culturally-rich side of the modern metropolis of Dubai, letting you step out of its doors and step back in time. But once you've returned, another trip down memory lane awaits at Shabestan, the hotel's purely Persian restaurant. The heritage eaterie has served three generations over the past four decades, first opening its doors in 1984, and the team has been with the restaurant for over 30 years, too.
What you often get from a restaurant with so much tradition is a familial connection, and here the generational pull is strong. When Shabestan's former head chef, Shirazi, retired, he passed on his secrets to his only son, Abol, who had been cooking with his father for 20 years and now heads the kitchen. The recipes of the restaurant are a closely-guarded secret too, not even passed on to the royal family who are frequent patrons.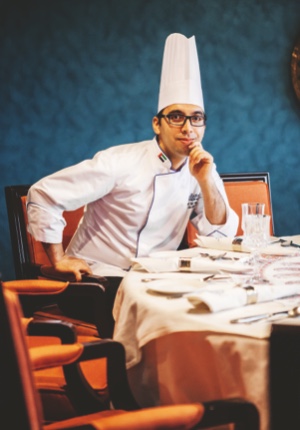 What I love about Shabestan, is that you feel as if you're embarking on a journey to ancient Persia the moment you enter – there's a piquant smell of spices suspended in the air and the restaurant is full of old-world character. The interiors err on the right side of understated elegance, and views over the sparkling creek play out over Persian melodies.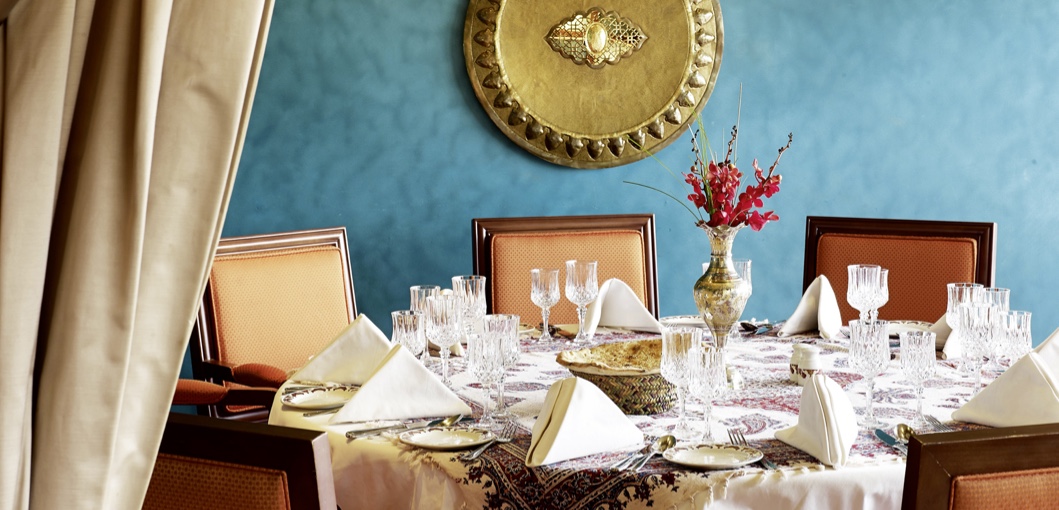 Tables and booths dot the restaurant – the latter with curtains that can be pulled for extra privacy. A table by the window affords exceptional views, while one of the chefs makes fresh bread in a clay oven creating the most wonderful aroma and adding to the ambience of the restaurant. Persian food is designed for family-style sharing, so we choose 
a smorgasbord to taste.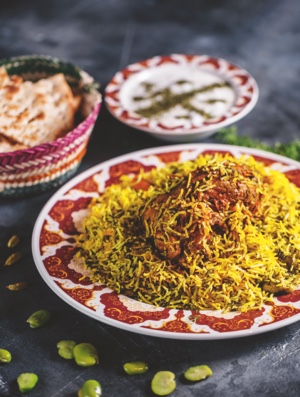 We start with some fresh bread with Masto Mosir, followed by Tahdig with Gheimeh, Kashke bademjun which is a beautifully seasoned eggplant and yoghurt dip, a Sabzi Khordan – a traditional mix of vegetables, herbs and strong feta cheese that is perfect to share.
Known for its marinated meats, the star of the show is the Baghali Polo with Mahiche, a slow-cooked lamb dish served with rice that is a staple of Persian family cooking; the meat is tender and breaks away with my fork. The Kabab Soltani, with one skewer of Koobideh and another of Barg, is fabulous. 
The meal is delicious but we save room for desert, and move onto coffees and Iranian Baglawa, which is rich and had a hint of cinnamon added to the mix which was a welcome surprise.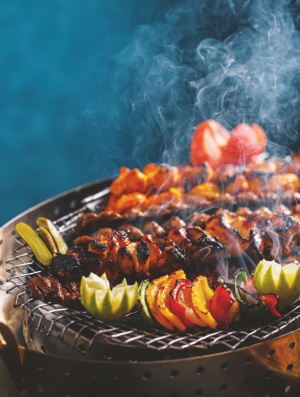 A bridge between the past and the present that you can see, taste and touch is quite unique these days and Shabestan has masterfully modernised traditional Persian cuisine whilst retaining age-old recipes, secrets and techniques. 
Quite the triumph.
Stay:
What: Shabestan
Where: Radisson Blu Hotel, Dubai Deira Creek
Tel: +971 4 205 7033