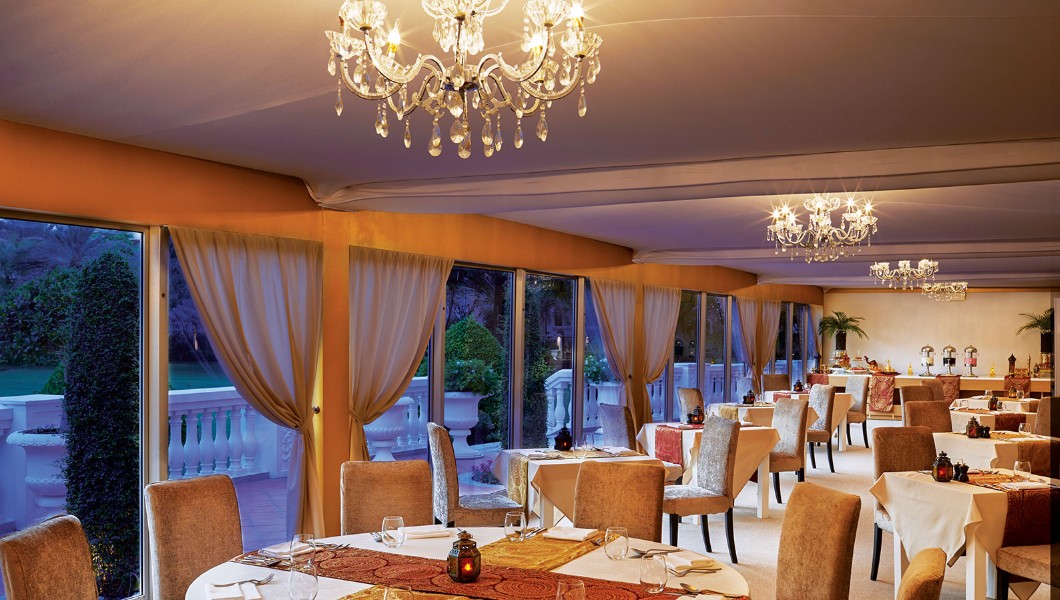 IFTAR AT KEMPINSKI PALM
A sumptuous Iftar buffet with a good selection of authentic and traditional Arabic food, shisha and live entertainment, you can expect the distinguished Kempinski hospitality and warmth during Ramadan. Whether for corporate Iftars, intimate family gatherings or an evening enjoyed with friends, Majlis Fawanees provides the very best in Ramadan cuisine.
Daily Iftar from Sunset to 21:00
AED 205 per person
AED 155 per person for groups of 10 or more
AED 99 per child between the age of 6 and 12
Private Majlis: Minimum of 4 Persons per majlis at a minimum charge of AED 130 per person
Dress Code: Smart Casual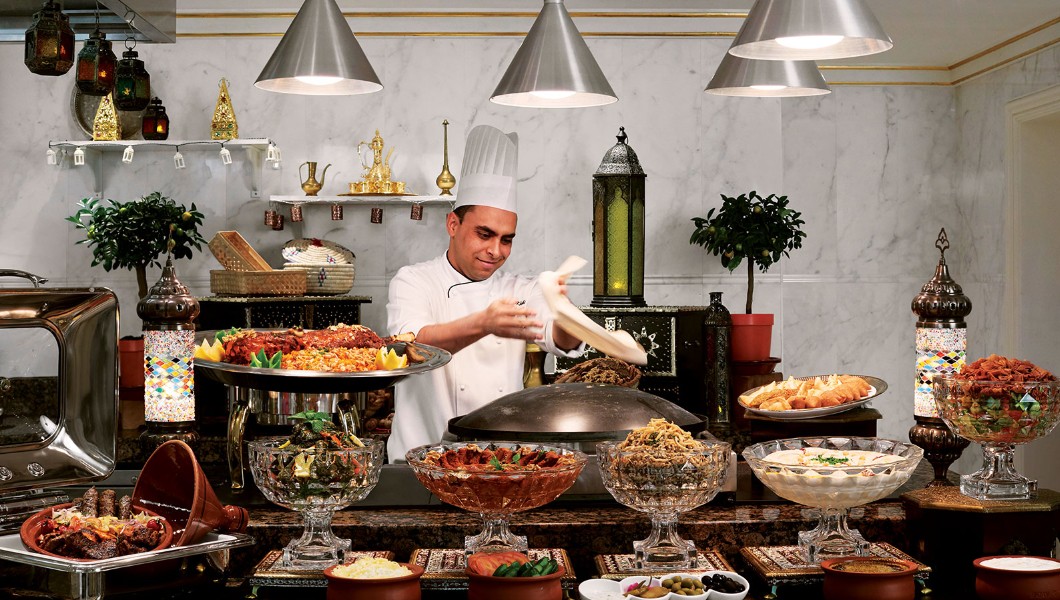 SUHOUR AT KEMPINSKI PALM
Join us at Majlis Fawanees for an unforgettable Suhoor experience. Relish a traditional à la carte Suhoor menu with live entertainment and a variety of shisha flavours to choose from,which will offer you a truly inspiring experience for all senses.
From 22:00 until 2:00
Minimum of 4 Persons per majlis at a minimum charge of AED 130 per person
Shisha from Sunset to 2:00
Dress Code: Smart Casual