There's something really special about eating al fresco in Dubai, because it has the ability to transport me to the destination of the cuisine I'm eating without the need to plan, pack and, well, actually travel. It's a win-win sort of thing, because as much as I personally miss travelling, my tastebuds miss it all the more. So when I find a restaurant that can take advantage of our city's outdoor location and take me on a transformative travel-without-travelling culinary adventure, I'm all for it.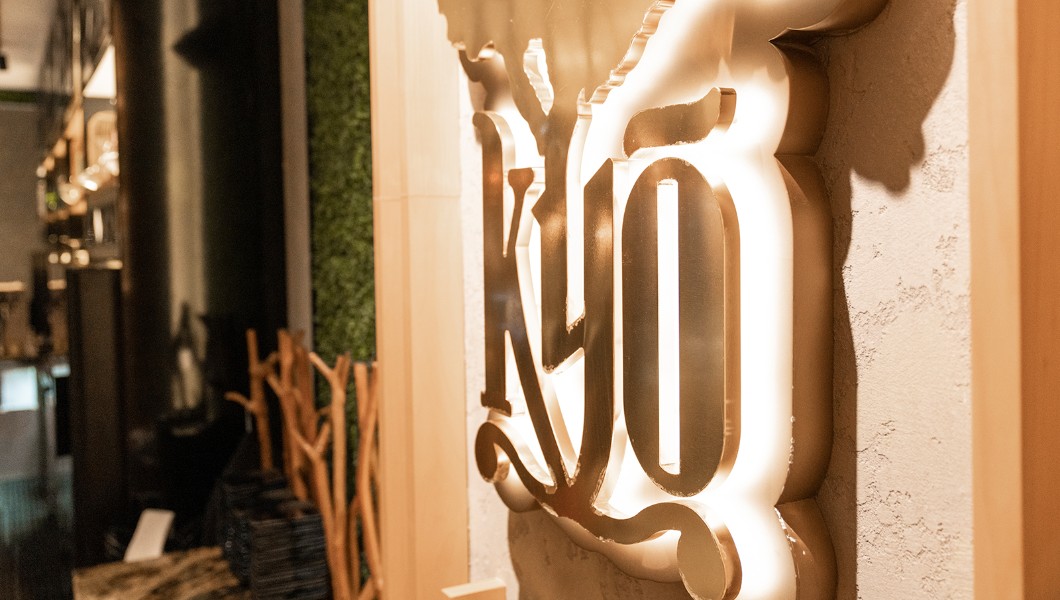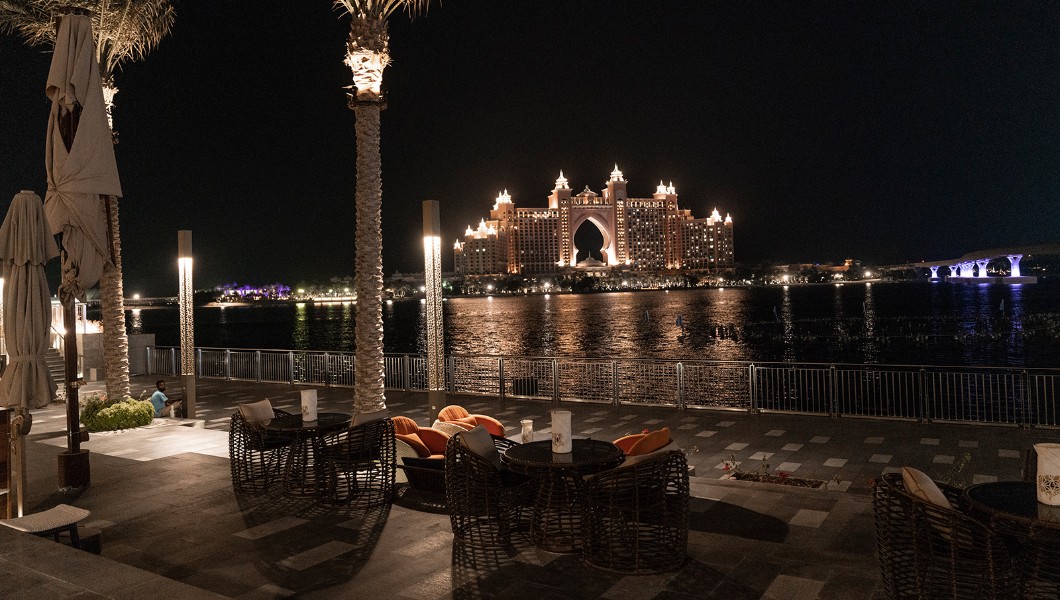 Kyo at The Pointe on Palm Jumeirah, is the latest restaurant on my tour of Dubai's most beautiful terraces, and when I eat here one balmy February evening, my rewards are two-fold. Situated on the west bay of The Pointe, the two-floor restaurant wins big on views alone, with panoramas of Atlantis The Palm hotel and perfectly situated for front-row seats to The Pointe's Palm Fountain - officially the world's biggest fountain as it happens. With a table on the first floor terrace, surrounded by wind towers, Atlantis twinkling like a Disney castle in the background and Bruno Mars' Uptown Funk serenading us through the water show, it's easy to relax into the night.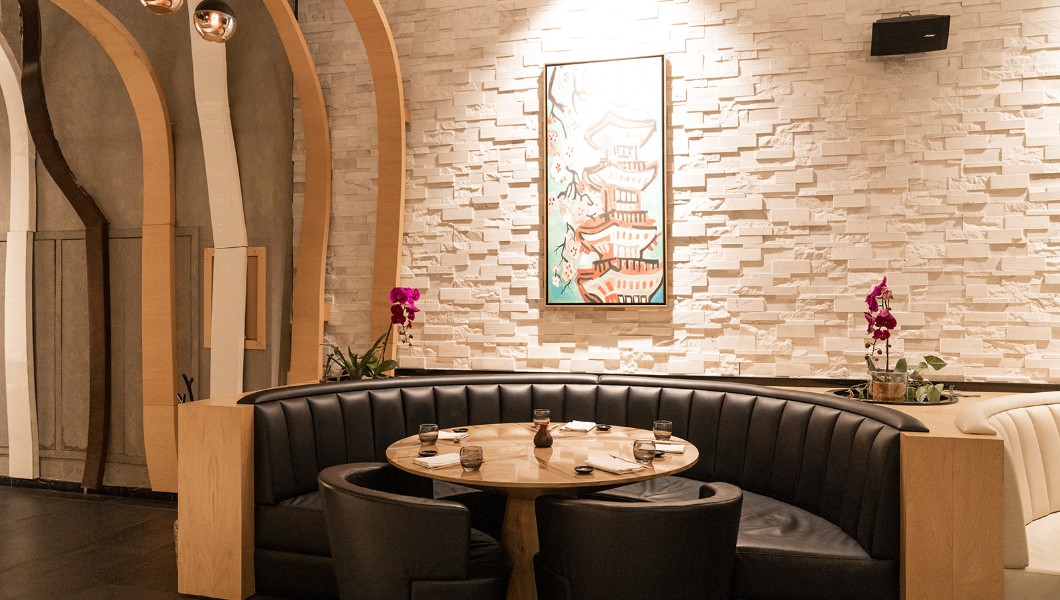 While the location anchors you in Dubai, Kyo is all contemporary Asian. Downstairs, the restaurant favours neutral vibes, with cream leather booths, white brick walls, pine tables, and colour bursts from pink orchids and traditional Japanese artwork on the walls. Upstairs, however, everything takes a dark and sensuous turn. The bar on the second floor oozes after-dark vibes - tall tables, intimate sofa sections, 
a grand central bar and low-mood lighting from wall installations and hanging lamps. While there are terraces on both floors, the upstairs space is more private with better views, so a more idyllic dinner spot.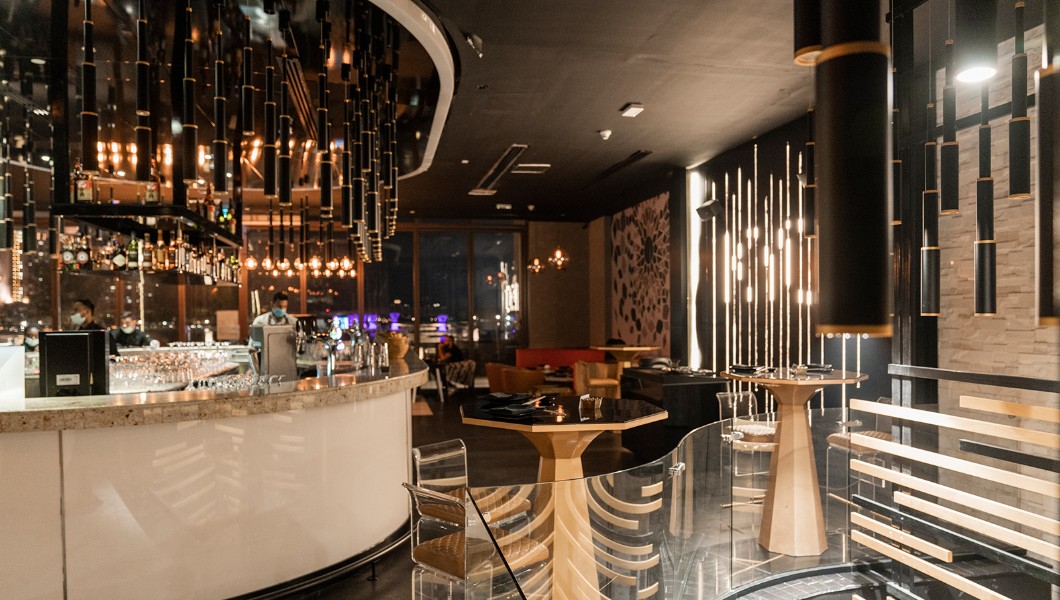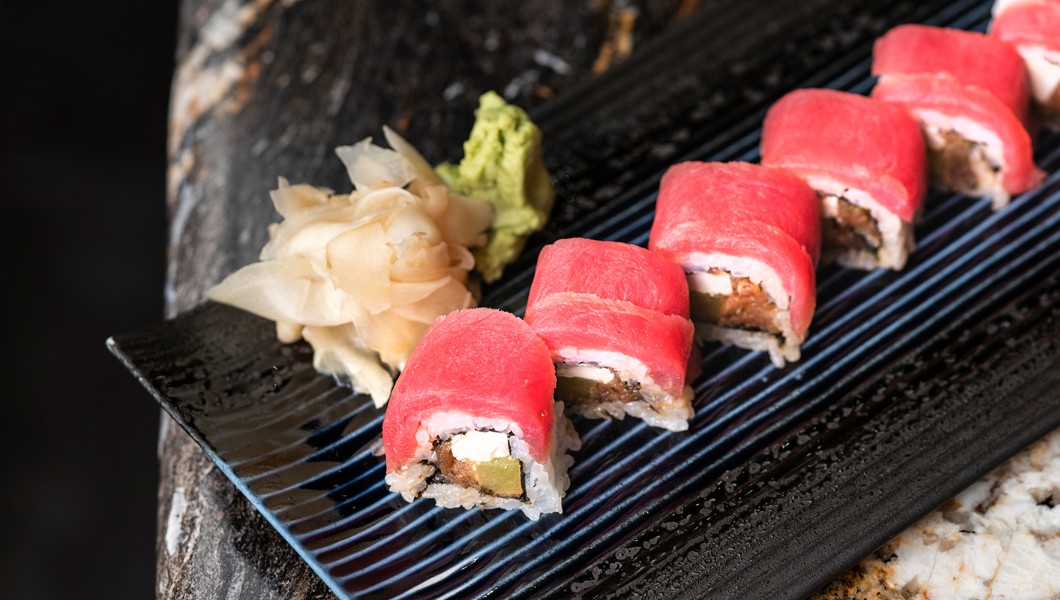 The menu ranges from teppanyaki to sushi to ribeye and robata - so diverse the menu I genuinely struggle to choose what I want, so I leave the decision-making to our waiter Justin who asks all the right questions to tailor-make our dining experience. A passionfruit and pineapple cocktail provides a perfect palate cleanser before we tuck in.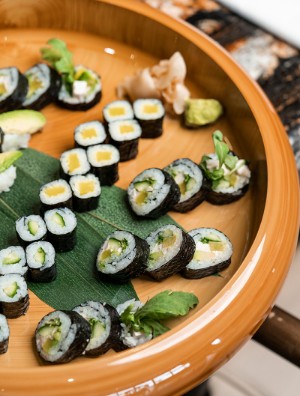 The aubergine miso and black cod gyoza are both sticky but not too sweet; the salmon nigiri is beautifully seared on top; while my vegetarian cucumber rolls are light and I demolish all eight. The stand-out dish is the aubergine dumpling with truffle and tomato sauce. Wrapped more like a wanton, it's crispy on the outside, and all creamy on the inside.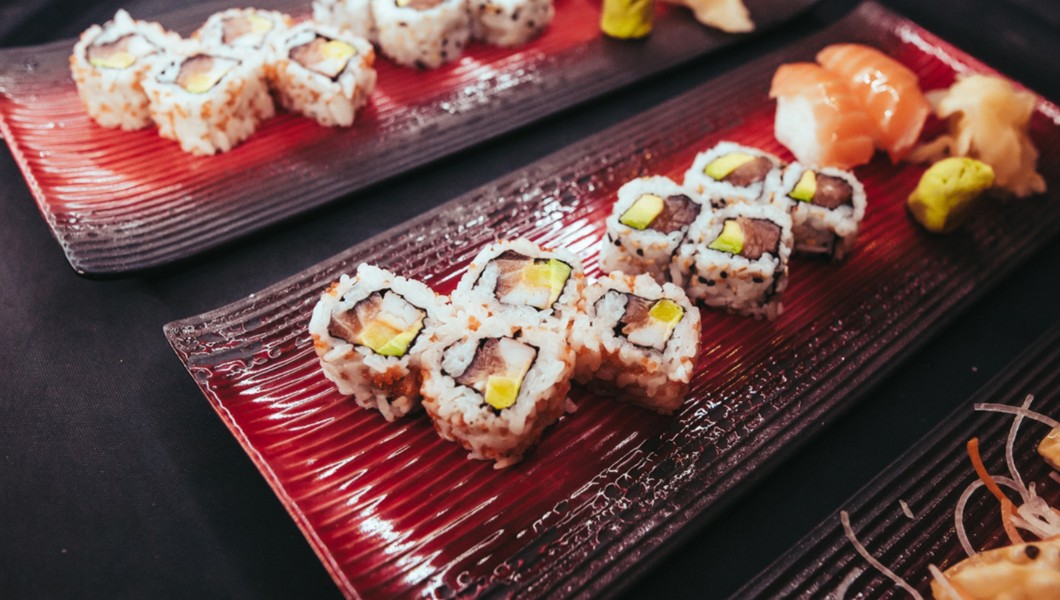 For mains, I try the grilled vegetables with noodles, because I like the simplicity of Japanese food when done well. And it is - light with just a hint of garlic and soy. A platter of sashimi is served on ice, with a hot stone for cooking the seabass, tuna and hamachi. Does it get any fresher? The sweetcorn miso side is also a hit - the sweet miso paste contrasting against the charcoaled corn beautifully. I refuse to share. We don't have dessert but sip tea while dreaming of the passion fruit brownie with yuzu cream and raspberry jelly.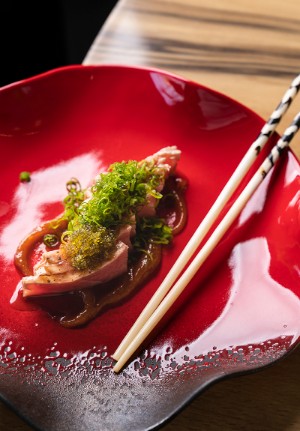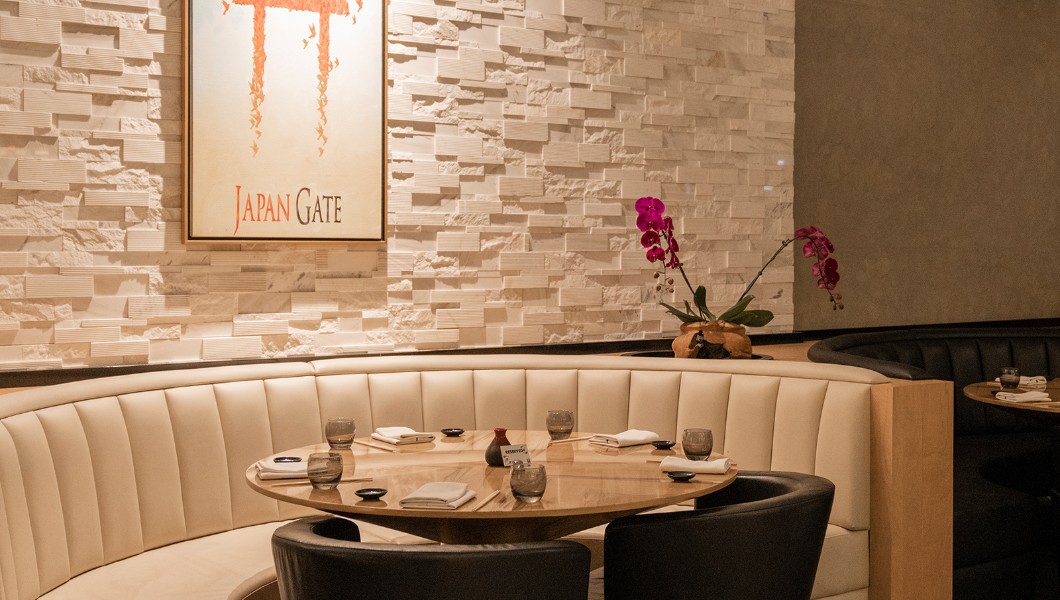 The journey through chef Arturo Mendez's dishes definitely takes both my mind and tastebuds on the adventure I'd been craving. From Palm Jumeirah to Japan in one night? Perhaps for now, that is just enough.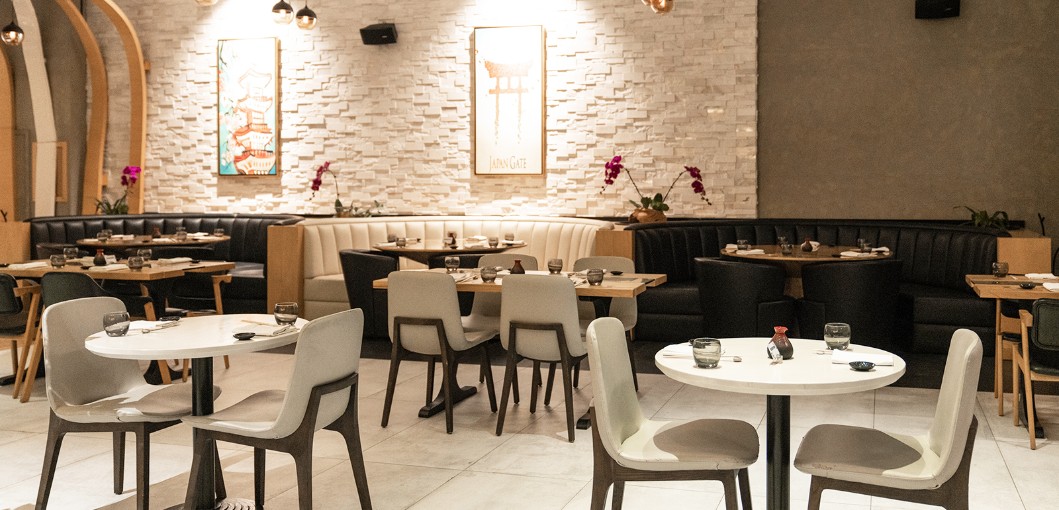 STAY:
What: KYO
Where: West Marina, The Pointe, Palm Jumeirah, Dubai
Tel: +971 4 557 5182