Slowly waking from my post-lockdown reverie, dinner at La Serre was something of an occasion. Dressing up, jumping in a taxi, walking into a place where, gosh, other people were too, all felt so, well, different. As my first dinner out since Covid-19 hit, I had worried that one's restaurant experience would be rather hampered by all the safety precautions required, removing, perhaps, any sense of celebration. But luckily, as the night showed me, I was wrong.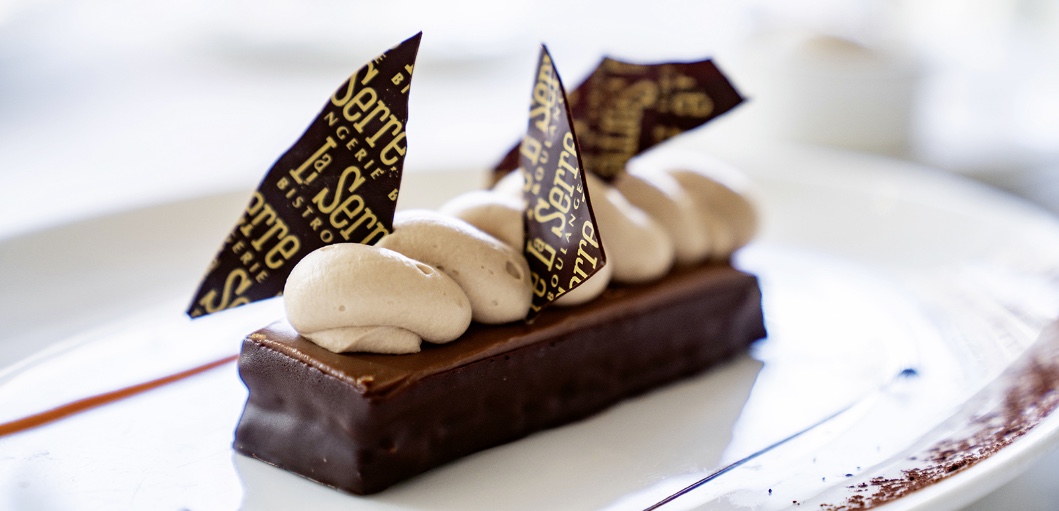 I've been an advocate of La Serre since it first opened in 2013, immediately falling in love with its quaint Parisian touches, the French-style boulangerie and upstairs brasserie, the lively yet laid-back atmosphere that the light-flooded spaces invite in, and, of course, the food. This, I was pleased to see, was all very much intact, just with a few added safety steps along the way.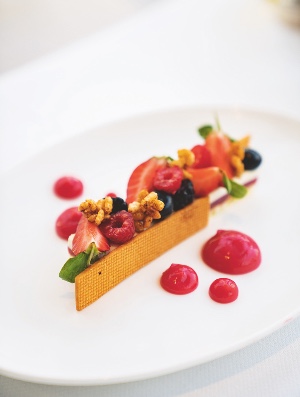 While there's no valet through the hotel (which was still closed) and staff flit around like masked superheroes, I was relieved to see that, for the guests at least, these seemed to be the only outward acquiesces La Serre has made, with the rest inconspicuous and unobtrusive. The restaurant was just as I had remembered, bar natural daylight replaced with soft moodlighting and twinkling night views courtesy of Mohammed Bin Rashid's fairylit boulevard. The ambience was lively, with every table filled, proof that Dubai's residents are ready to get back to 'normal' as much as one safely can.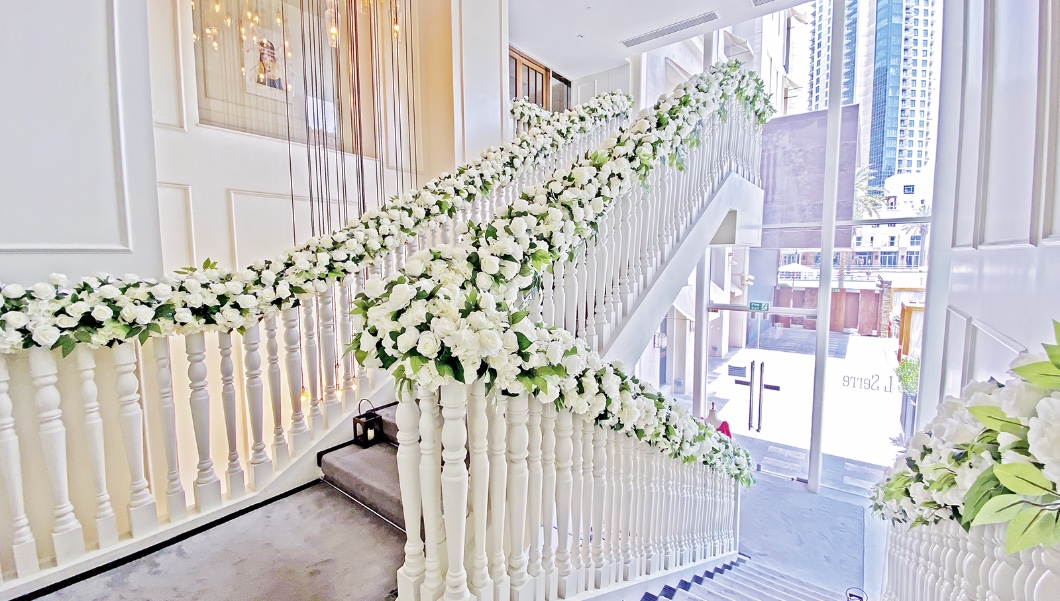 Crisp white tablecloths hammer home the upmarket French feel, but there's nothing stuffy about La Serre. With an open kitchen, vegetables that tumble out of wicker baskets and a bar area that you'll never find empty, the vibe is relaxed with an easy-breezy French Riviera glamour as opposed to an overly pompous or genteel atmosphere.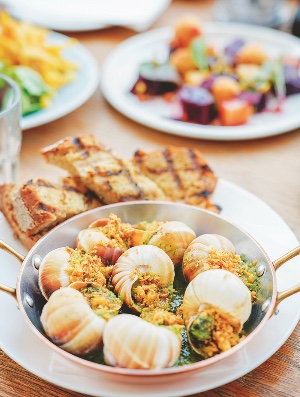 The menu follows suit – no teeny tiny portions of formalities; in fact, here the onus is on sharing, with smaller plates designed to invite the table to tuck in, break bread, tête-à-tête over tartines, and make memories over moules.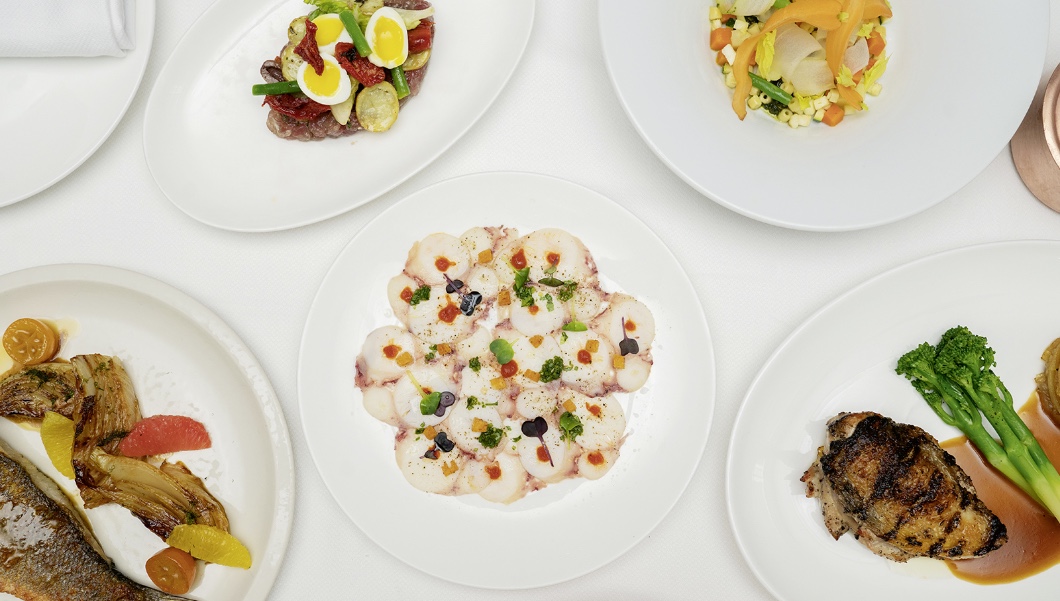 Dinner started with fresh bread from the boulangerie downstairs – a homely touch – served with mini bottles of balsamic vinegar that you drip onto your plate via a pipette. Next came a tarte flambée – my all-time favourite for its sweetened, caramelised onions and lighter-than-air crust – 
a bitey lentil salad with pickled vegetables, burrata that was as creamy as they come, and citrusy grilled asparagus with truffled Hollandaise sauce and lemon crumb. For mains, 
we shared the house gnocchi, which came in a guilt-inducing sauce of spinach, truffle cream, pine nuts and parmesan that was worth every calorie, and whole sea bream marinated in piquant Provençale spices that melted in the mouth.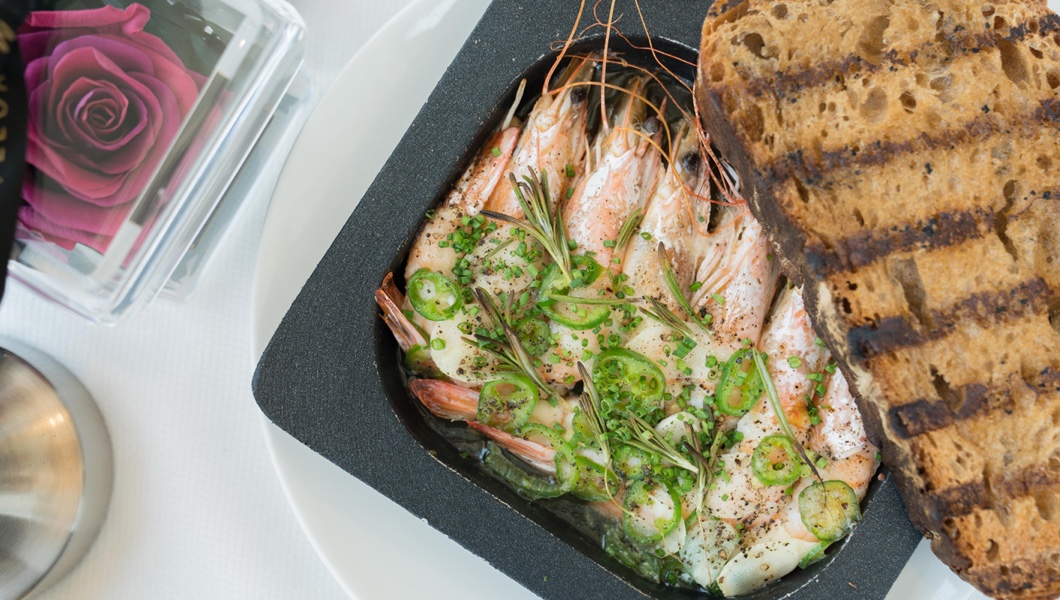 While I'm not one for desserts, my memory of La Serre's vanilla and passion fruit cheesecake served me well, and 
a reorder was rewarded. It was creamy and light, with just the right hint of zing. If I'd had room, I would have also caved for the vanilla Millefeuille with salted caramel butter ice cream. How divine? Instead, a night cap of Amaretto rounded off what was a beautiful evening, and one that felt largely untouched by the last few troublesome months – something I'm sure La Serre has been striving hard for. Bravo, I say.
Stay:
What: La Serre
Where: Vida Downtown, Dubai
Tel: +971 4 528 3779