Having visited Folly numerous times over the years - for a wedding, my surprise 40th birthday and various work events - I was surprised to find out at the restaurant's Kitchen Bar experience isn't in fact new, but is something that has been silently fuelling those-in-the-know culinary connoisseurs for years, and I berate myself for not being one of them.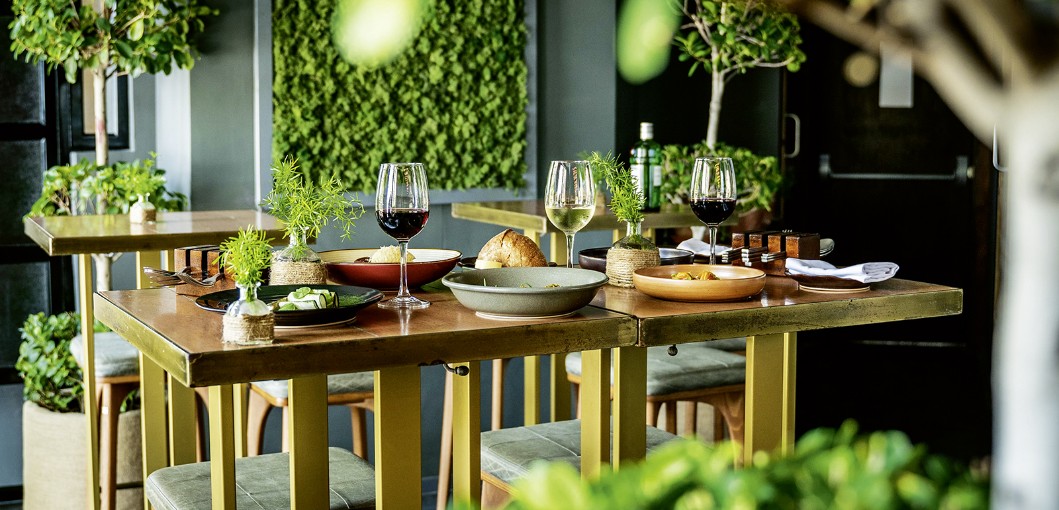 Founded by chef duo Nick Alvis and Scott Price, who both cut their teeth working Gordon Ramsay, Folly opened early 2017, quickly becoming a destination for both tourists and locals, attracted by its setting on Madinat Jumeirah's meandering waterways, its unrivalled views of Burj Al Arab and, of course, the restaurant's culinary excellence.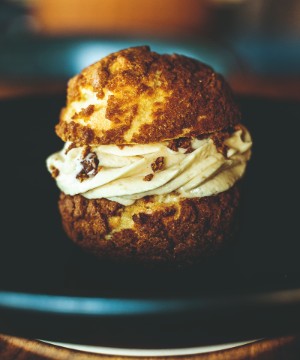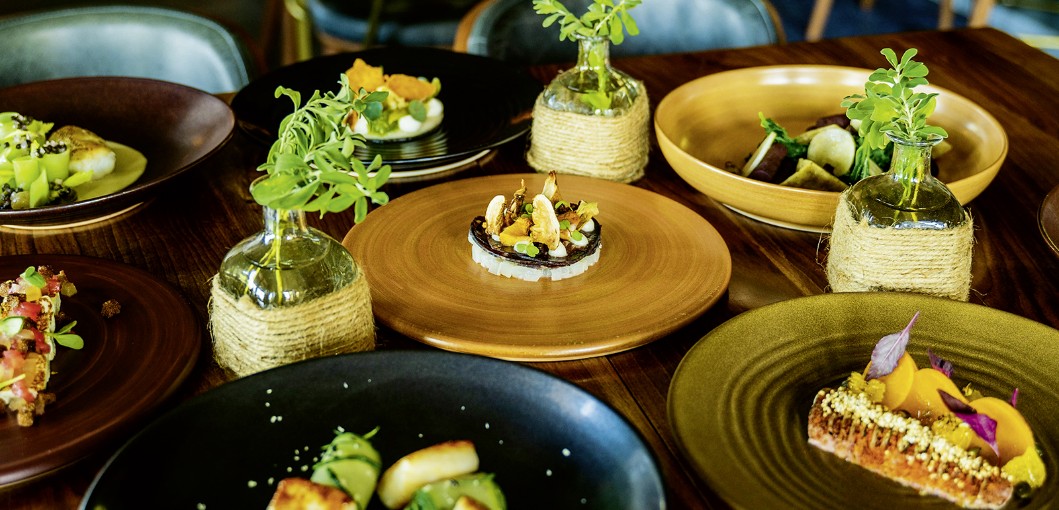 While the restaurant's various seating options offer guests multiple ways to enjoy Folly Ω from the main restaurant or wine tasting bar to three terraces and private dining Ω what the Kitchen Bar Experience serves up is an unique way to fully immerse yourself in fine dining. With stools lined up around 
a bar (seating a maximum of eight diners) that directly overlooks the open kitchen, you're offered a front row seat to the theatrics of chefs at work as they prepare a British-fusion menu for you.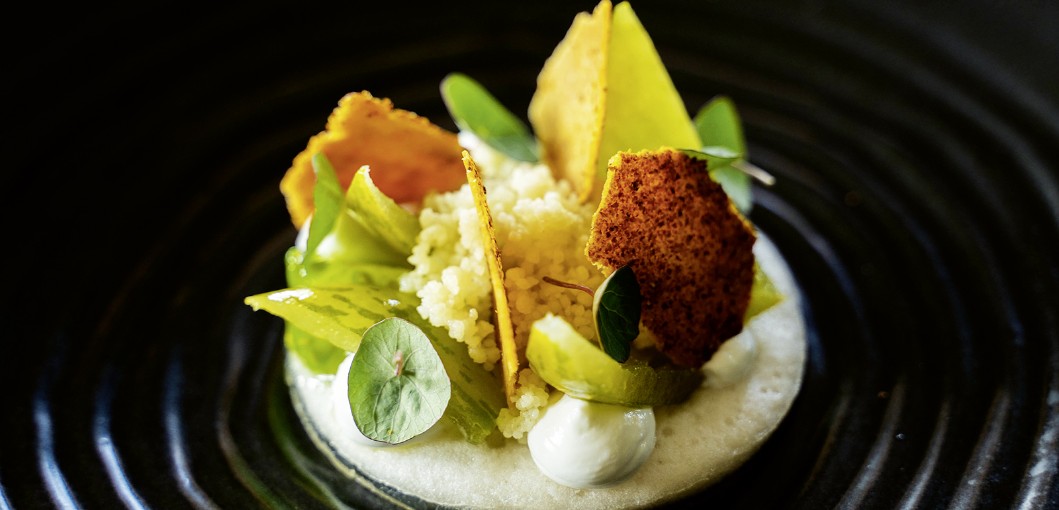 Each of the eight courses are hand-served by Nick, Scott and their team of chefs, who take time to explain each dish, the ingredients and the cooking technique, allowing you to chat with the experts and immerse yourself in their culinary extravaganza.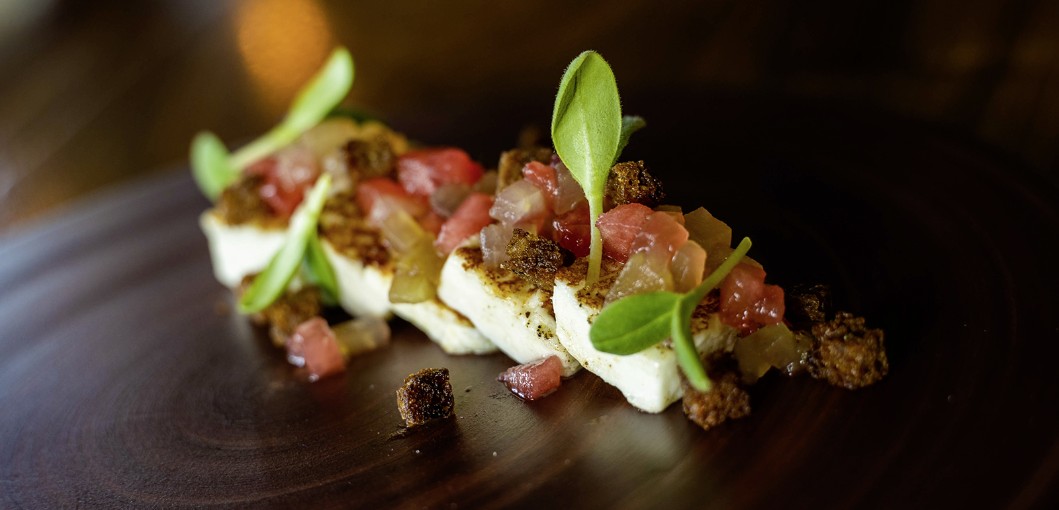 The courses presented are perfectly-sized, and promise not to floor me by course four. I start with a chicory, girolles and blackberry amuse-bouche, followed by a quirky sweetcorn, amaranth and tarragon 'mouse' that sees me eat my partner's too it tastes that good. A tomato, smoked yoghurt and semolina dish comes filled with fanfare, encased in a glass bowl that billows smoke when removed, that tastes creamy, light and peppery all at once. A favourite is the halloumi, pumpernickel and watermelon dish, for which Nick and Scott home-make the halloumi using 
a technical heat and strain process, accompanied by watermelon served two ways, to sate both sweet and savoury tastes.
The kitchen bar experience is a wonderful way to appreciate the art of food in a more immersive and engaging way
A fried crispy hen's egg with maple syrup is utterly divine and makes me wish the plate was bigger, while a kohlrabi, black garlic, shiitake and five spice dish blends different cuisines in a masterful way. The dessert is jelly and ice-cream but not as you know it, and rounds off an evening where tastes, flavours and textures are experimental yet always on point.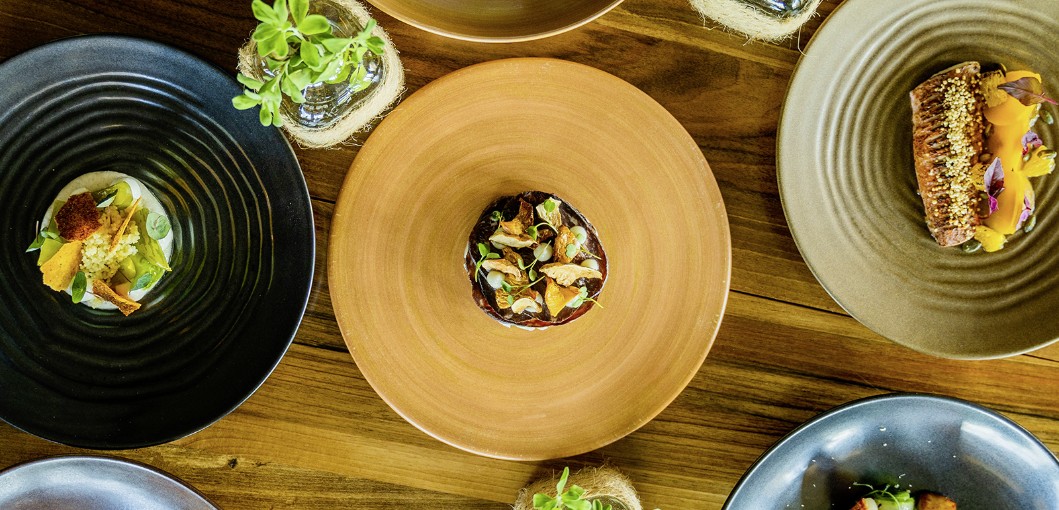 With each course paired with its own wine, as Folly's sommelier walks you through his choice of grape, this is an all-encompassing dinner experience that is full of flavour, and a wonderful way to appreciate the art of food in a more immersive and engaging way.
THE DETAILS:
What: The Kitchen Bar Experience
Where: Folly at Souk Madinat Jumeirah
Tel: +971 4 430 8535