With its concept hailing from The Netherlands, Taiko is one of Amsterdam's most renowned restaurants, under the creative eye of Chef Schilo van Coevorden. Bringing his fondness and flair for Far Eastern textures and ingredients now to Dubai, Taiko – which opened at Sofitel Dubai The Obelisk late last year – is in fact the restaurant's first international location. Fans of the award-winning eaterie at the Conservatorium Hotel will appreciate the similarities copied over to here, because if it's not broke, why fix it, eh? There's still the signature low-lighting, dark colour codes and sultry corners but where the original restaurant's vibe is perhaps more Amsterdam-casual, the Dubai outpost, as one may imagine, stamps its signature sophisticated Arabian mark on it. This venue feels elevated, shall we say.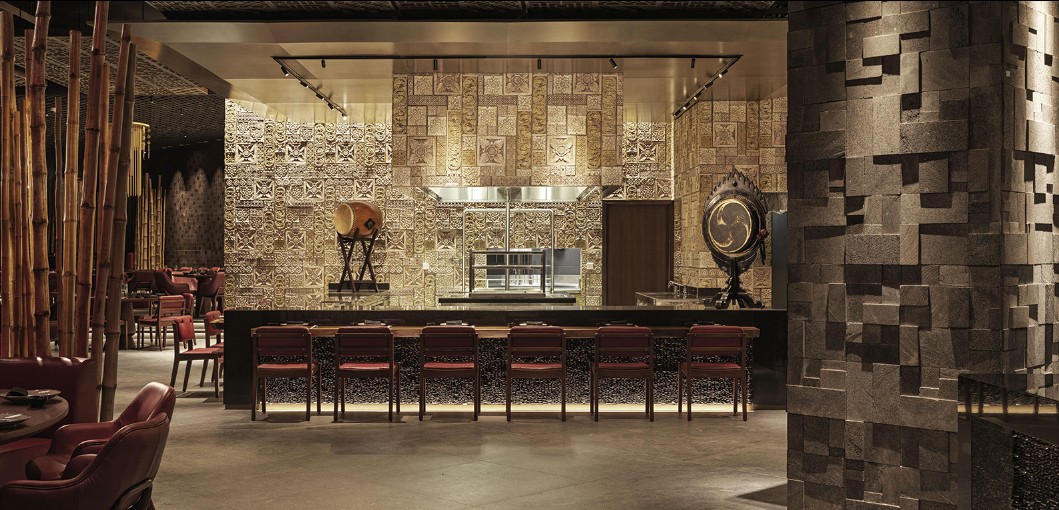 Marking a dramatic entrance, drums beat to announce our arrival. The space is certainly impressive with different seating areas to suit one's mood – alcoves and booths for a more private affair, secrets kept quiet with bamboo stick partitions; a bar for casual cocktail drinking; a robata grill and sushi bar... Some open, some social, others more clandestine.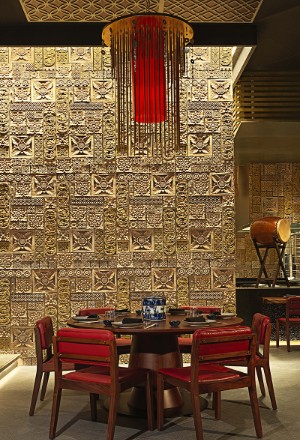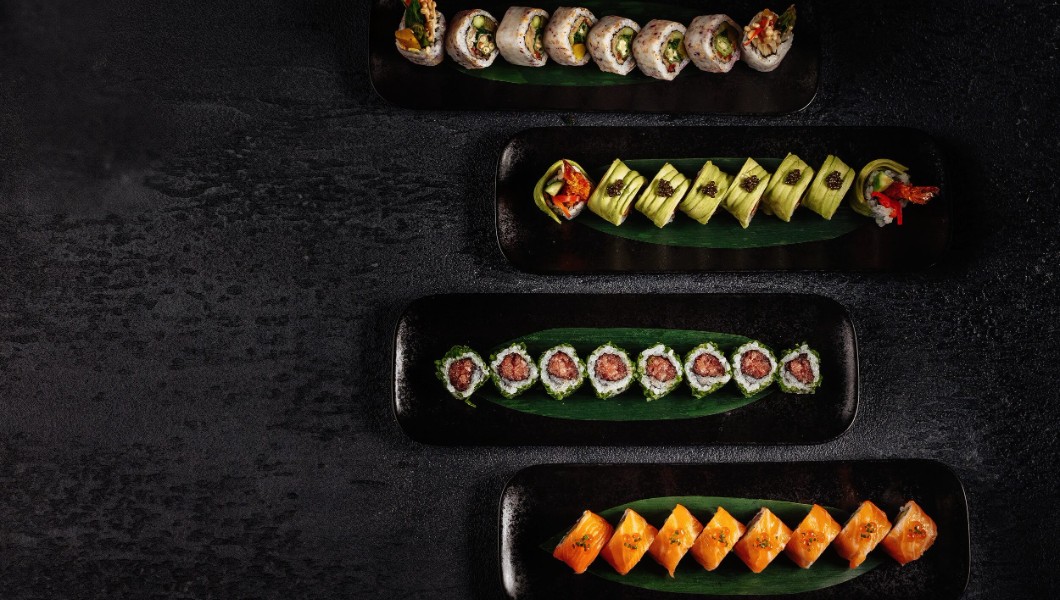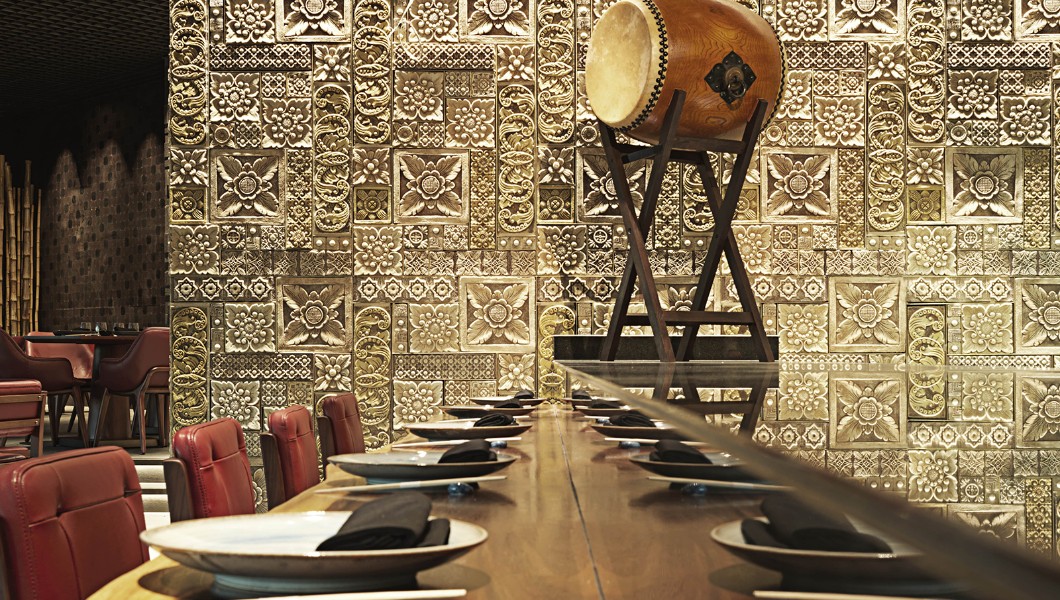 Red leather seats, and low-hung red lights mix, match and clash against the dark wood, bamboo reeds and lighter textured walls, the space exuding seduction and mystery. A place as much for whispered conversations as for more rambunctious celebrations. Much cultured consideration has gone into the interior design, with counter tops featuring black pebbles sourced from ancient riverbeds in China; 
a 'styled' tree in the centre of the dining area that is 'dressed' according to the season; and the sushi bar angled into its space 45 degrees to set the perfect stage for the drama of food preparation. And so, what about the food?
Having conceptualised Taiko in both Amsterdam and Dubai, Chef Schilo has handed the reins to Chef Guido Wesselman to head up the kitchen, who arrives straight from Taiko Amsterdam, and bringing with him 12 years of experience, including time spent at award-winning, Michelin-starred restaurant NAHM in Bangkok. The menu they've concocted delivers the perfect symphony of flavours and textures from across the Far East, with dishes that flit from delicate to dramatic.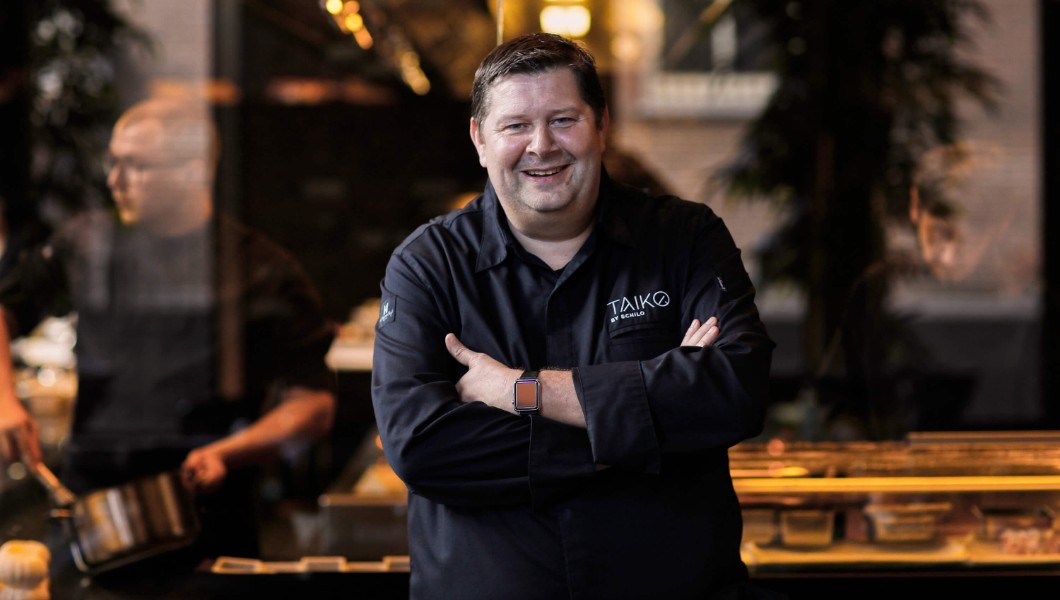 We let the chef serve his favourite dishes to spare us having to choose, and with the sharing concept comes lively conversations critiquing, appraising and appreciating each dish. We start with watermelon sashimi, which is crisp and full of flavour, with shiso leaf and sesame dressing; tangy and creamy edamame hummus with seaweed crackers; carpaccio of Wagyu beef that melts upon first bite; and roasted eggplant in dashi with crispy garlic.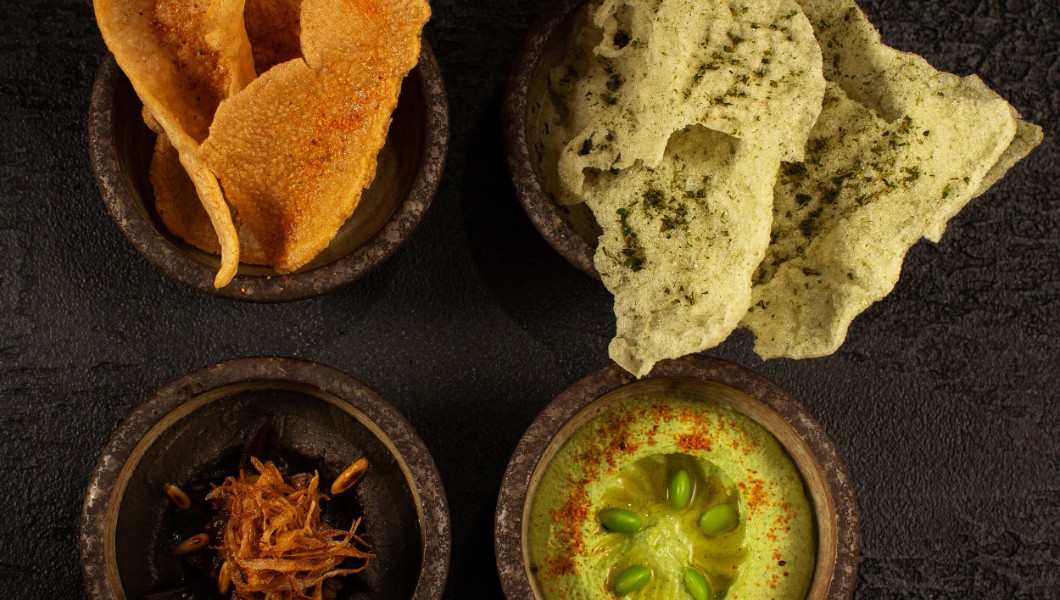 The pea, tofu and truffle gyoza is 
a standout hit, as is the chargrilled asparagus in a creamy sauce, and shisha sushi of soy-glazed wagyu and salmon that is torched and apple-shisha smoked.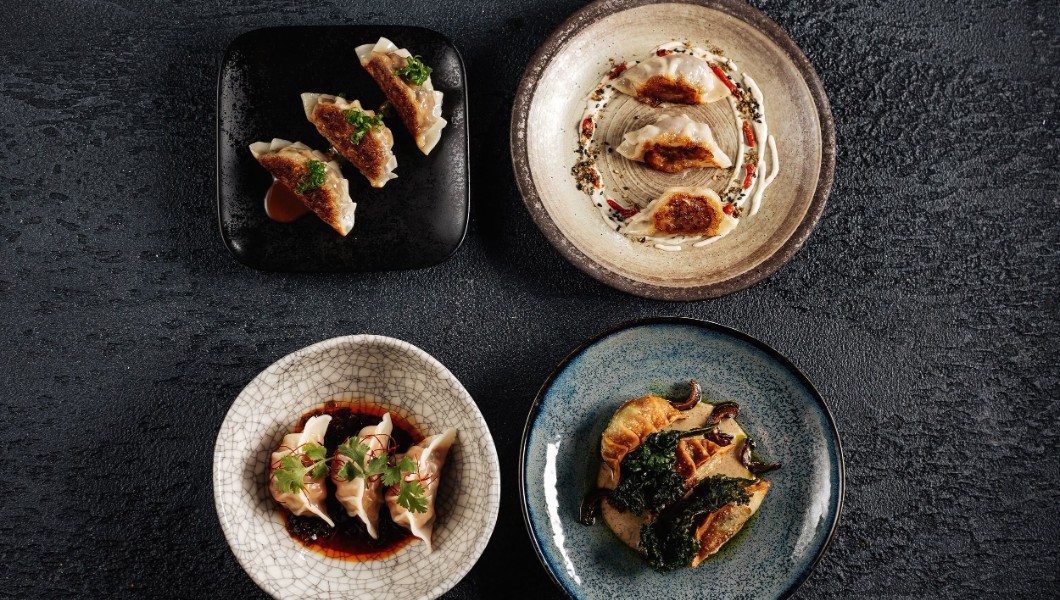 We finish the night with Tapioca pudding with pandan leaf ice-cream, deliciously sticky banana springrolls and some incredible 'chocolate structure' that melts into a gooey, moreish mess that we literally can't stop digging into. We walk away discussing what dish we'd try next time, and where we'd want to sit... I only take that as a very good sign.