There's a distinct sense of simplicity and purity when you walk through the doors of Nammos Dubai, the new-ish Mediterranean restaurant at Four Seasons Resort Dubai at Jumeirah Beach. Borrowing from its original location on Psarou Beach on the island of Mykonos, it's all muted neutral colours, reclaimed wood and Greek-elegance, where its rustic approach strips back fussiness in lieu of uncompromising luxury and a more natural mise en scène.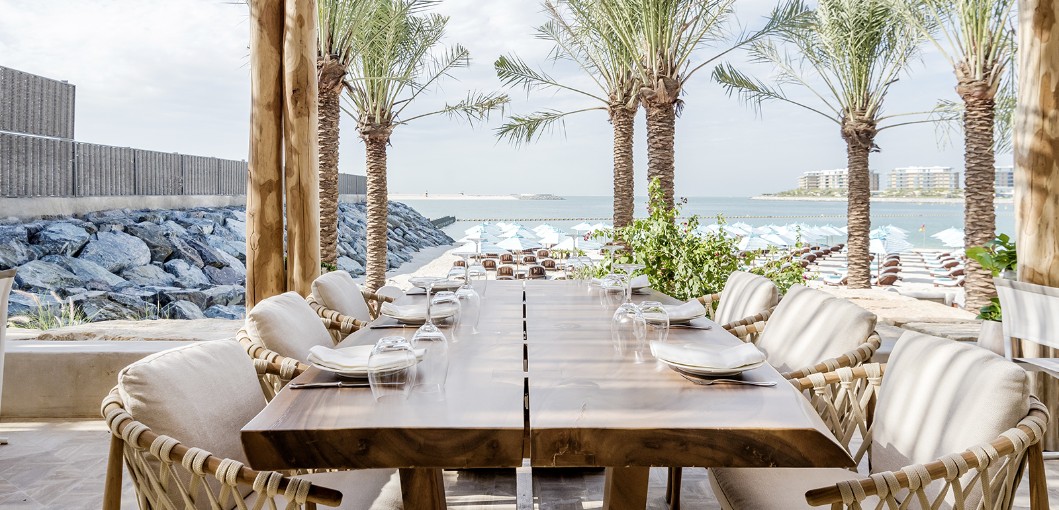 The restaurant is deceptively vast – with the open-plan space softly divided into sections both inside and out, giving a feeling of intimacy over what is quite an extensive space, from dining room to terrace to beach. 
Yes, there is a beach, and whilst you can't see it at night, you can still hear the beach-crowd murmuring long into the night, moving from sunbathing to sunset to dinner under the stars.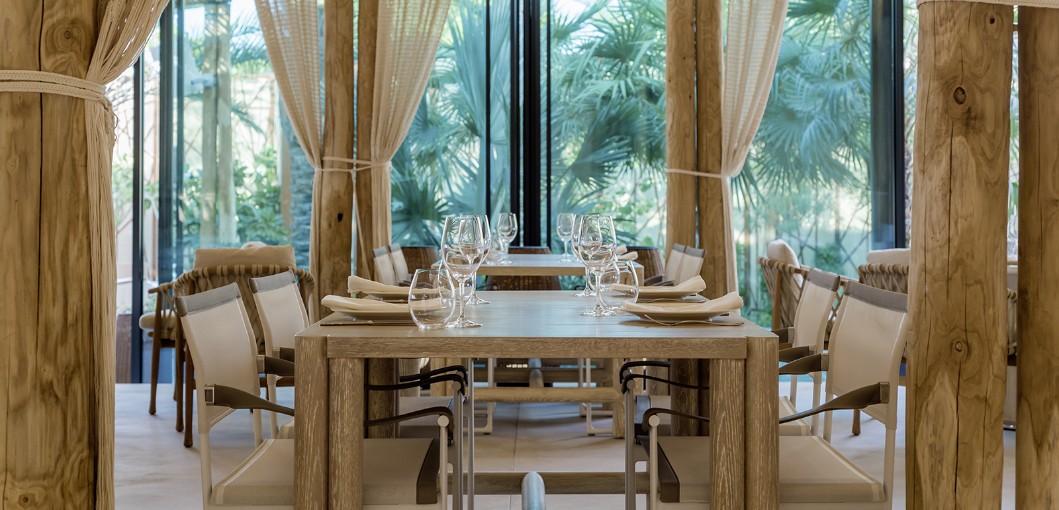 We sit outside on the terrace where the vibe feels like 
a tantalising oxymoron – it's lively but isn't loud. You can hear animated chatter all around, yet somehow feel like your table is in its own little intimate enclave. The waiters are busy, busy, busy but the bustling activity only adds to the ambience – and the restaurant is packed, barely a table goes spare, so it's no wonder they've got fast feet.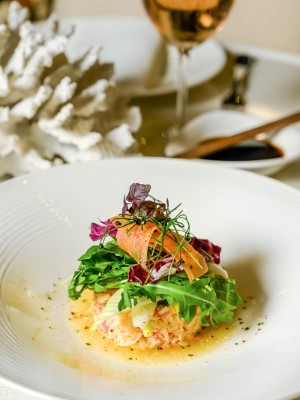 The menu itself is incredibly natural to suit its surroundings, with an onus on seafood from sushi to simply-grilled sole. 
And of course, you already know the salads are going to be fresh, 
as true Mediterranean restaurants will never serve anything less. 
We start with a tasteful goat's cheese 'pate', served with just-baked bread, that is light and almost a little souffléd, and is presented smeared painterly across the plate. It's rich but incredibly moreish. I don't let my guest have much of a look-in.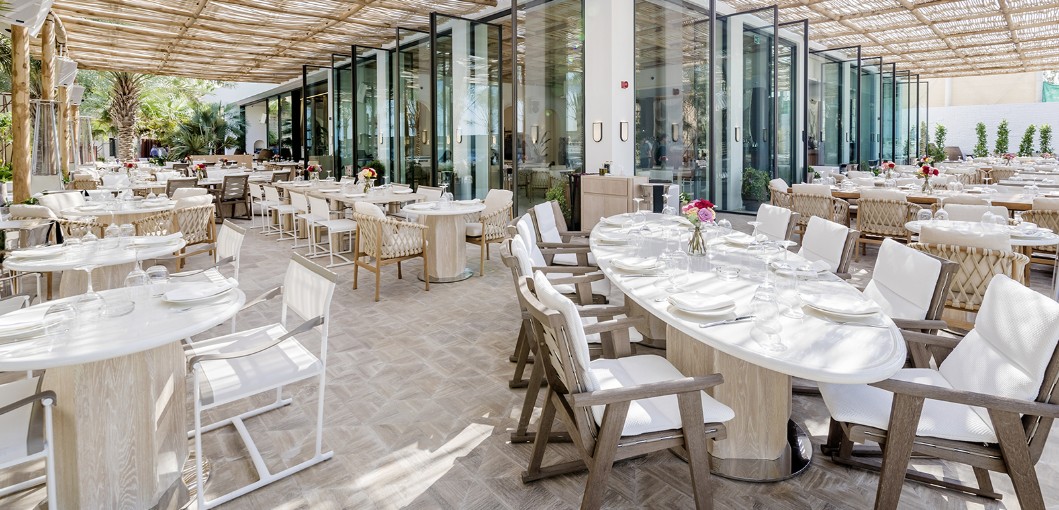 The accompanying Nammos Salad is literally just that – plenty of crisp greens, cabbage, carrot and Parmesan flakes, with an utterly divine orange, soya and balsamic vinaigrette. I'm not sure why it tastes so good, but I want to steal the recipe. Starter-wise, they save the best for last. Something of a signature dish, we're served 
a tower of crispy fried aubergine mille-feuille with feta cheese oozing from layer to layer. The waiter uses a fork to squish the stack down before serving it, as we watch the cheese cascade out the sides. It's provocative and speaks to me on a spiritual level.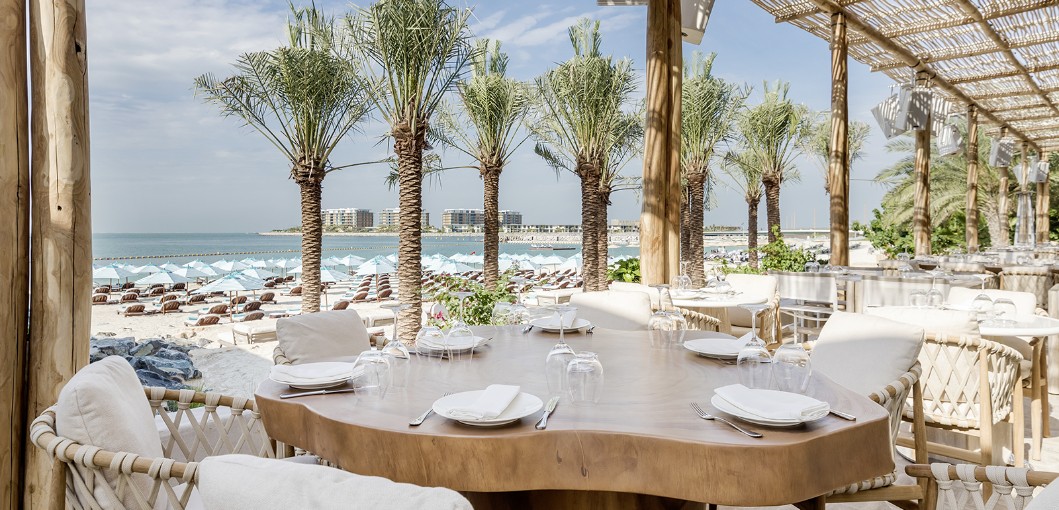 Feta cream cheese oozes out the sides of an aubergine mille-feuille, speaking to me on an almost spiritual level
The plates are so big – almost too big – for our table, meaning our waiter has to summon up some kind of musical chairs of the plate variety so we don't get buried under dishes, but the mise en place does deserve a mention too. It is impeccable.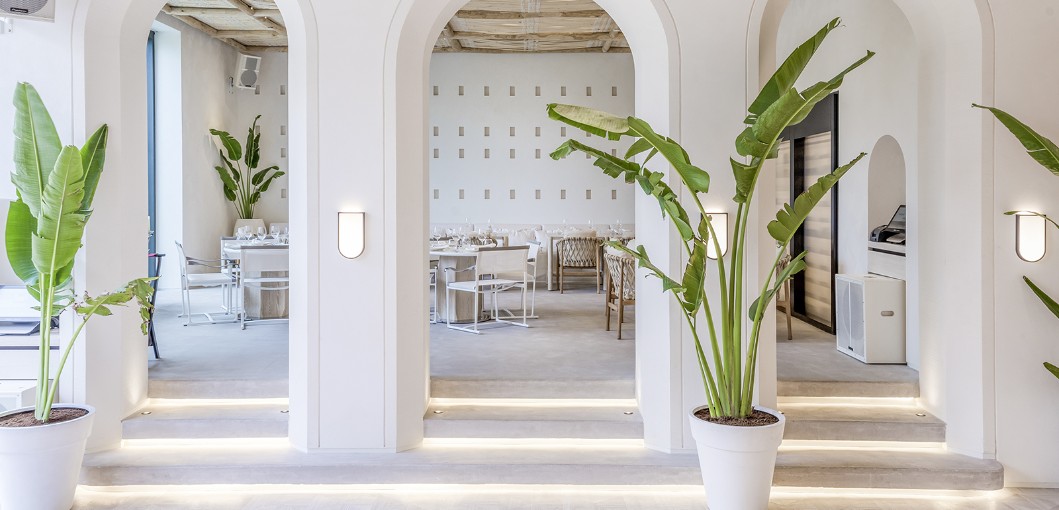 For mains, the Pappardelle tomato and burrata pasta 
I choose is rich with flavour, all juicy tomatoes that taste vine-fresh, while my guest's fish is lightly grilled with olive oil and lemon juice, and is served on a bed of asparagus, new potatoes and carrots. The sushi that we see waiter's carrying past looks divinely fresh and almost tempts me out of my 20-year vegetarian reverie. We have almost no room for dessert, and while the warm chocolate Moelleux flirts provocatively at us, 
I instead choose a simple amuse-bouche of light, zingy homemade lemon sorbet that cleanses my palate perfectly.
As we leave, at almost 10pm, the night is only just getting started, as the restaurant fills up and spills out further onto the terrace. While it's undoubtedly a beautiful spot for lazy lunches and sundowners, by night Nammos feels exciting and expectant and, as our meal proves, decidedly palatable too.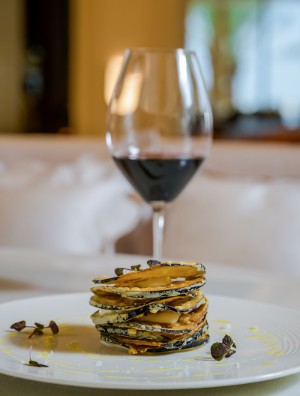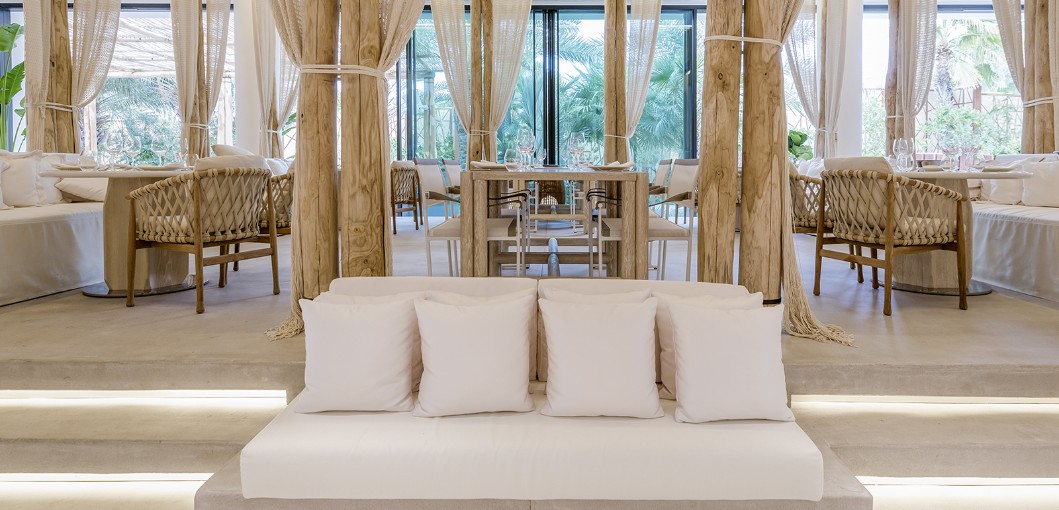 While you're dreaming of your next visit to Nammos, let its newly-created playlist bring its mellow Mediterranean ambience straight into your sitting room. Inspired by crashing waves and the restaurant's iconic laid-back vibe, the playlist, now available here on SoundCloud, will let you bring the Nammos vibe home.
Stay:
What: Nammos restaurant
Where: Four Seasons Resort at Jumeirah, Dubai
Tel: +971 4 340 1002