A beautiful, botanical secret garden in the city, new South American restaurant Deseo serves up more than simply a riotous explosion of colour and taste on the plate. An escape for bon vivants, gourmands and travellers, its lush, palm-fringed, rattan-filled interiors are just what the doctor ordered for those whose feet have been planted on Dubai terra firma for a little too long.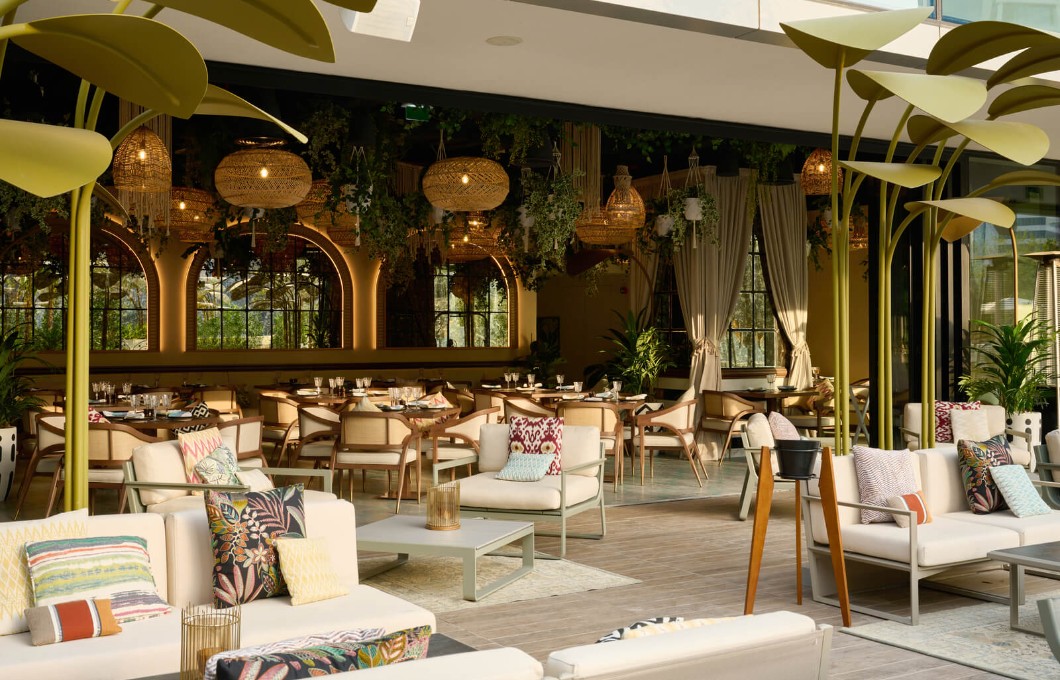 Its location is iconic in itself, housed within the walls of the Zaha Hadid-designed ME Hotel, but here the urban references end and the Latin American adventure begins. Low-swinging rattan lampshades light the way, weaving us through fronds, ferns and bronze palm trees to either a restaurant table inside, or a more relaxed daybed, lounge-setting outside on the terrace. We sit inside, but by the bi-fold doors to soak up the al fresco vibes, enveloped in the cosy cream, wood and leafy interiors.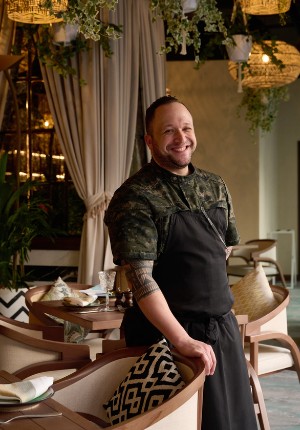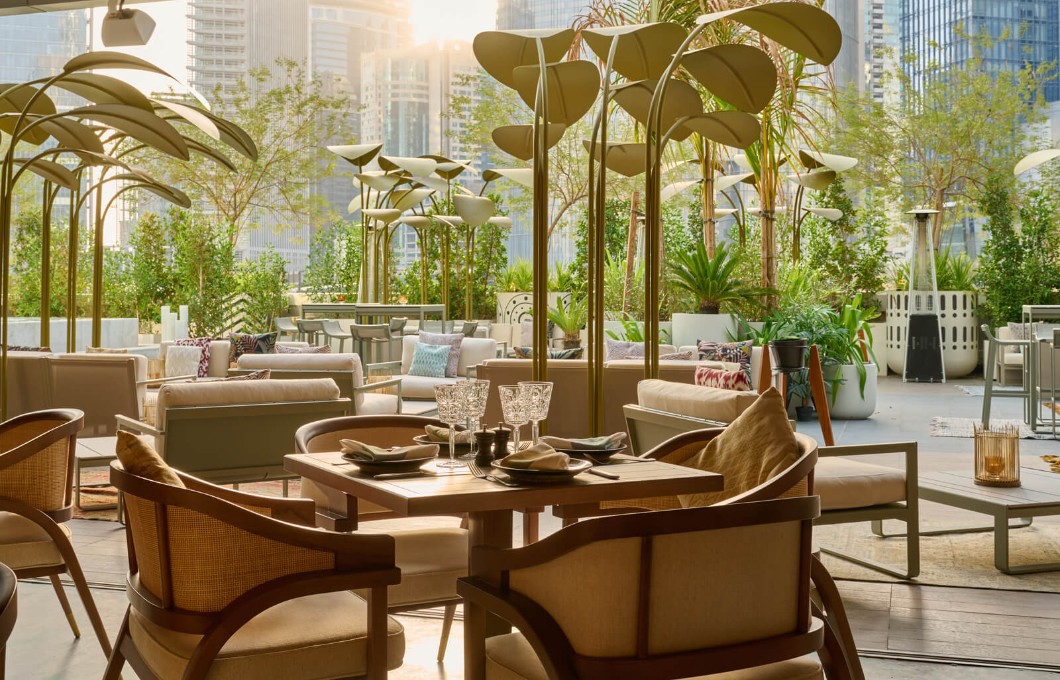 Latin American is known for its colourful libations, and Deseo's best-selling cocktails - Panacea, Flor de Jerez and Deseo Colada - seem a sensible place to start as we look through the menu - one with recipes rooted in the diverse cultural backgrounds of Latin American and one, we are advised, with dishes best shared.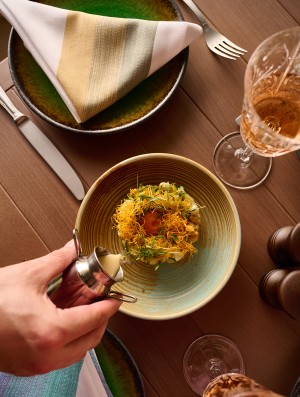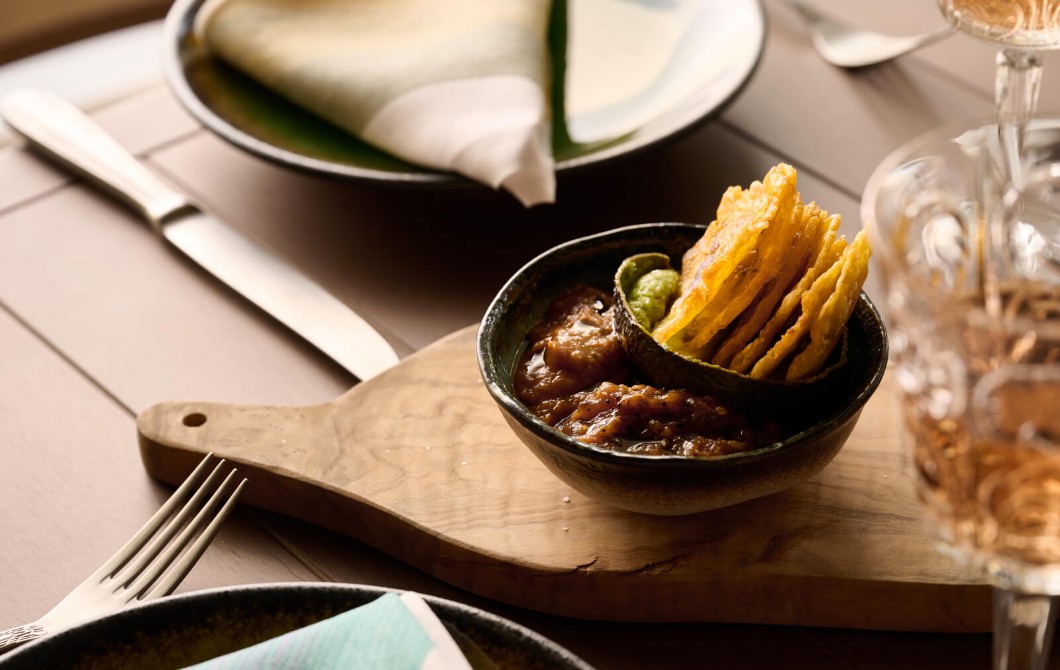 For aperitivos, the Maiz Maiz corn dish - a quintessential South American favourite - is rich and creamy with parmesan and truffle shaved at the table; the Waka Waka avocado guacamole is on the right side of spicy; and the Remolacha - a simple but classic earthy salad of beetroot, corn and grapes - is fresh and intense in flavour. No South American meal should be eaten without Plata Negra: on this occasion, plantain with black garlic.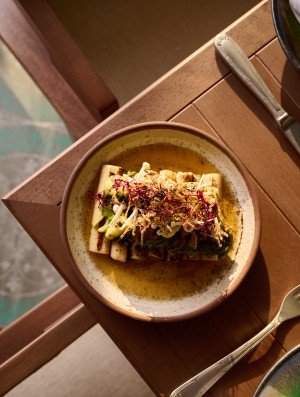 Then we surrender to whatever comes next… Soft-shell takitos with mushrooms, avocado and dill that are tricky to eat but well worth the mess; excellently cooked Langostas are a perfect marriage between Carabinero shrimp (reportedly one of the most expensive shrimp in the world), fermented cabbage, tomato and jalapeños; sweet and smoky Berenjena - eggplant with pomegranate and thyme; sticky sweet potato, mushroom and mango skewers that have a savoury edge; and butter-soft red snapper with orange and red fennel. On paper it seems a lot for two, but plates are never too big - yet, most importantly, never too small, either.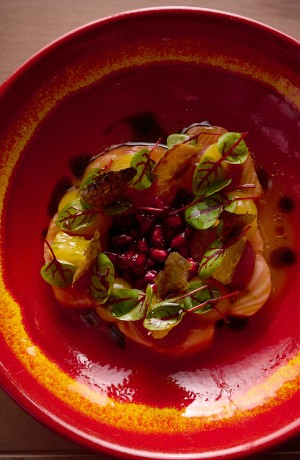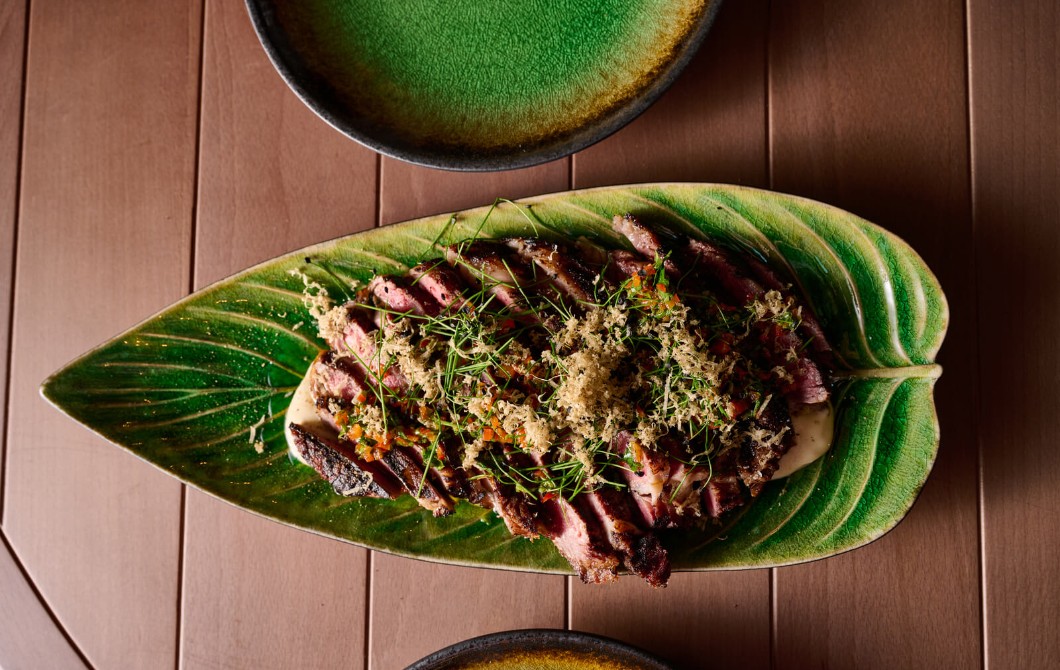 For dessert, the show-stopper is the Pina Colada - Deseo's best-seller - or, as our waiter calls it, "the best of the best". Served table-side on a smoky, dry-ice platter and placed within a pineapple, the coconut and vanilla ice cream is, as you can imagine, fresh, cold and creamy. After, we sip our coffees outside on a daybed to toast the twinkling lights of Dubai goodnight.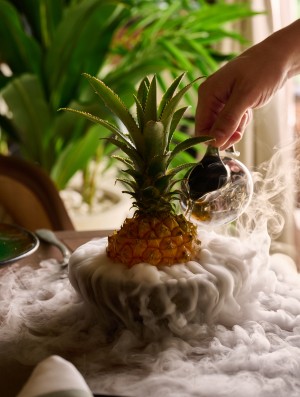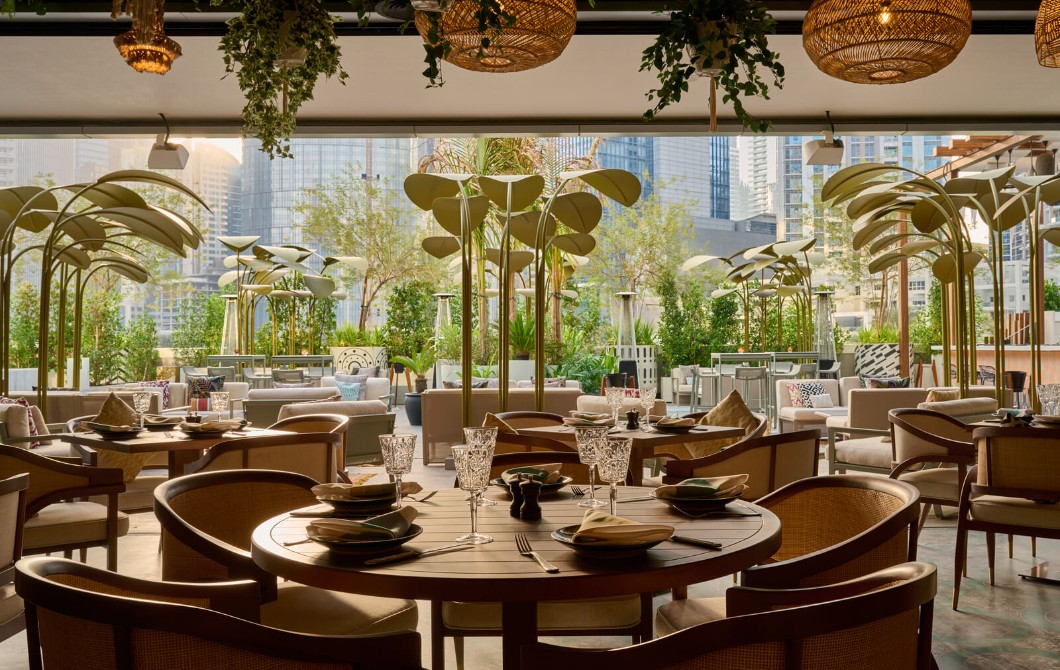 As we leave, we stroll past the terrace's pool - a full-length, beauty that tempts long, languid afternoons of escapism - and a rattan swing that demands a book and a Do Not Disturb sign. And, beyond the food, this is the USP. Translating as 'desire' in Spanish, Deseo provides a sanctuary from the prosaic, an escape to a land of taquerias and tequila sunrises, and somewhere you can replace the cacophony of urban life with the soulful vibes of Latin American, and simply eat, drink, dream.
RESTAURANT:
WHAT: Deseo
WHERE: ME Dubai, UAE
TEL: +971 4 4 525 2500