Opa is, quite possibly, one of the most picturesque restaurants in Dubai, with its white-washed walls, paving-stone floor, blooming bougainvillea and billowing olive trees. The entrance is floor-to-ceiling filled with flora and fauna in riotous pinks, blues and greens. There's a swing-set too; Instagram was made for a place this pretty. I'm immediately taken back to happy childhood holidays cavorting around the Greek islands, 
so authentic the feeling is. While the vibe is low-key at 8pm, just wait an hour or so and the upscale Greek eaterie kicks into gear. There's Zorba dancing, Greek music, plate-smashing, and a whole lot of Giamas! reverberating around the room, as glasses clink and retsina is poured.
Having opened in 2018, Opa is the result of a trip to Dubai upon which Chef Kyriakos struggled to find good Greek food. So, what does any aspiring chef do? Well, open their own restaurant – and hello Opa. Three years on and Opa has long-held is positioning as an honest Greek eaterie amidst the flurry of other openings (Avli by Tashas, Gaia...) – possibly for its prettiness but certainly for its lack of pretension. Chef Kyriakos's dream was simple - to share his home country's rich culture, passion and culinary dexterity with the UAE and Opa allows all those elements to bask simultaneously.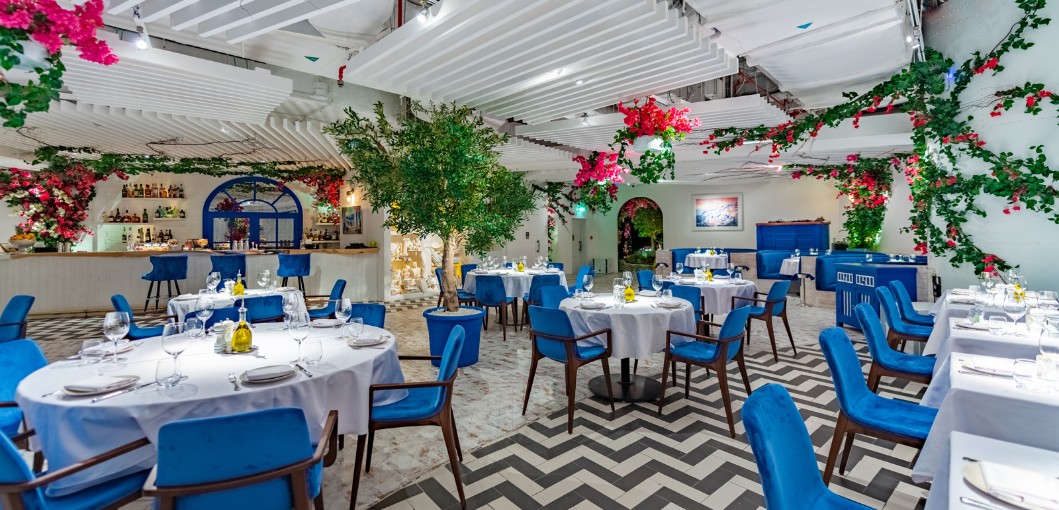 Now, Exec Chef Timothy Newton is in charge, with Chef Fotis his front-of-house showman. Having recently moved from Athens just a few months ago, Fotis speaks at length about both his love of Greece and good ingredients, as he whips up the Opa Hummus in front of us, adding feta, chilli, roasted pine nuts and red pepper. It's fluffy and fabulous. The beauty of Greek food is in the sharing – dipping, dunking and tasting lots of small plates. We're unanimous in voting the Greek Salad as the best we've ever had – the balance of vinegar and seasoning so perfect – while the grilled Cypriot halloumi is divinely drenched in a sticky fig and grape dressing. Prawn Saganaki is rich with a tomato, red pepper and feta sauce, 
and the homemade feta, leek and spinach pie is moreish.
We haven't left enough room for dessert - but agree that the opa baklava sundae sounds worth coming back for
For mains, the lobster orzo risotto is the 'best fish I've had in a long-time' according to my guest, while the vegetarian aubergine dish I have is lightly spiced, bathed in tomato sauce and made all the more delicious with a dollop of Tzatziki.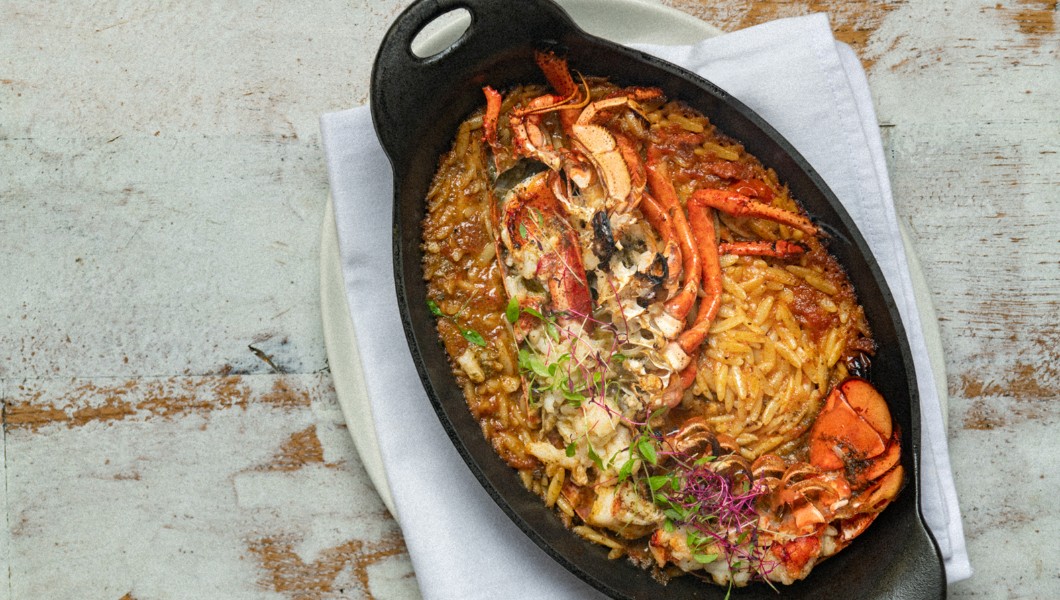 We're handed plates at some point throughout our meal, and as the music cranks up and a Zorba dancer takes to the floor, the moment many go to Opa for has arrived. While Covid-19 precautions no longer allow guests to gather in 
a circle to join in plate-smashing revelry, I realise it is probably safer for the dancer. Even from the table, as we toss plates into the centre of the room, his feet have to pick up the pace. Opa, opa! It's a spirited interlude that gives diners something Dubai's other Greek restaurants don't – that engagement with and immersion into Greek culture.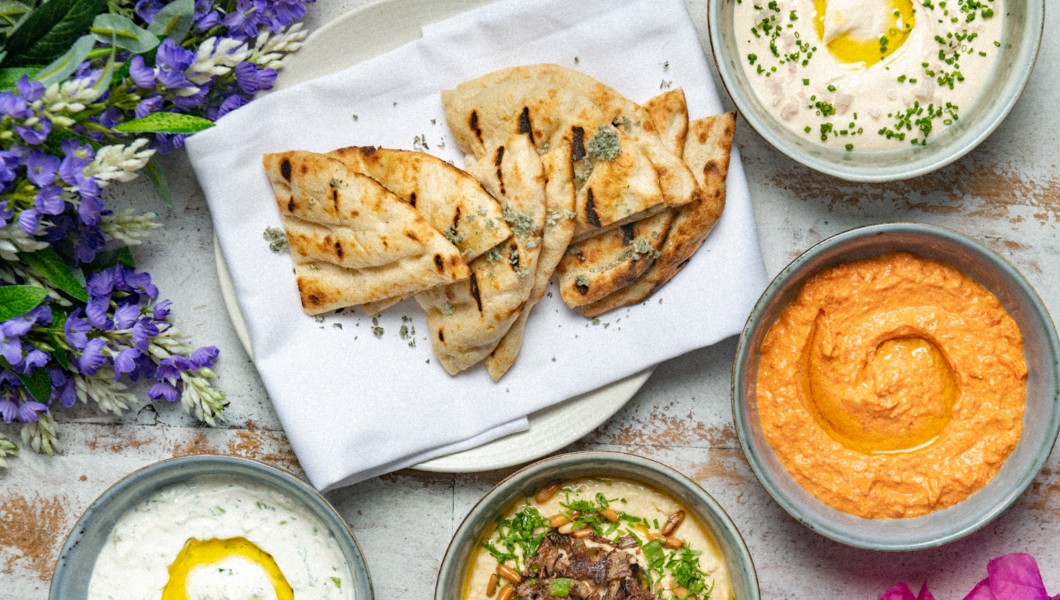 We haven't left enough room for dessert, so an amuse-bouche of sorbet – chocolate, lemon and berries – rounds off dinner delicately but note the Opa baklava sundae – with its homemade pistachio, caramel and Greek yoghurt ice cream – sounds worth coming back for.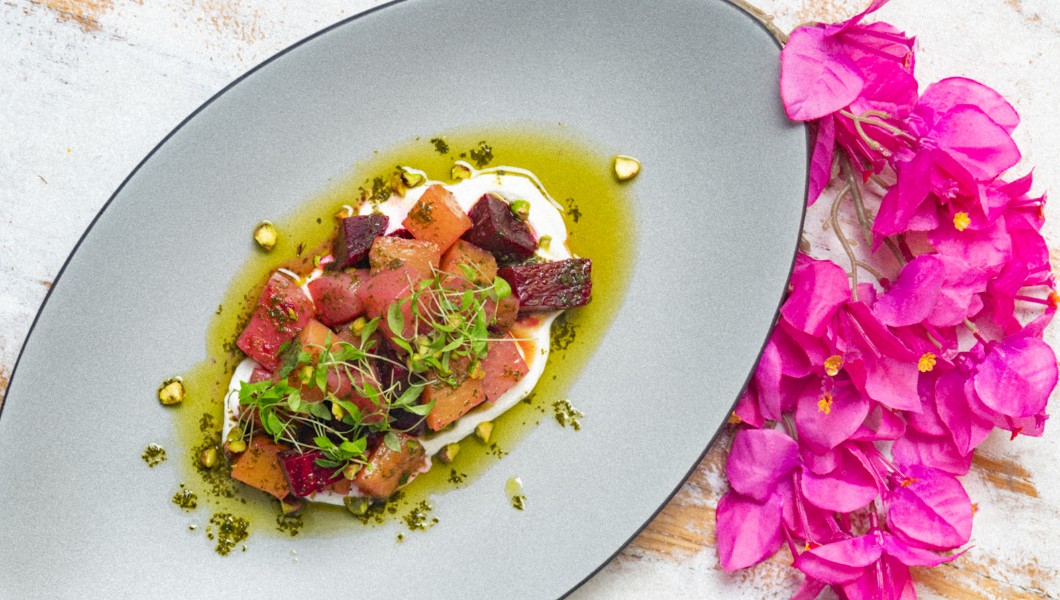 It feels strange leaving Opa's pretty, hyper-colour enclave, and stepping back into a more muted reality. But this further cements the restaurant's skill in transporting guests to an Aegean world far, far away. And while many are still remaining cautious about travel, this is definitely the next best thing.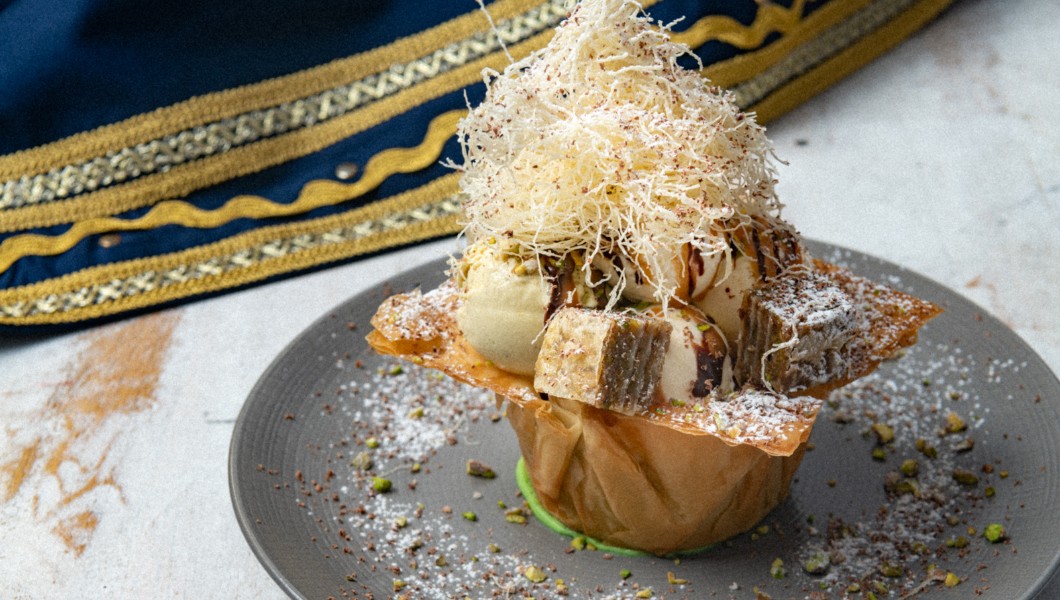 Stay:
What: OPA
Where: Fairmont Dubai, Sheikh Zayed Road
Tel: +971 (04) 357 0557